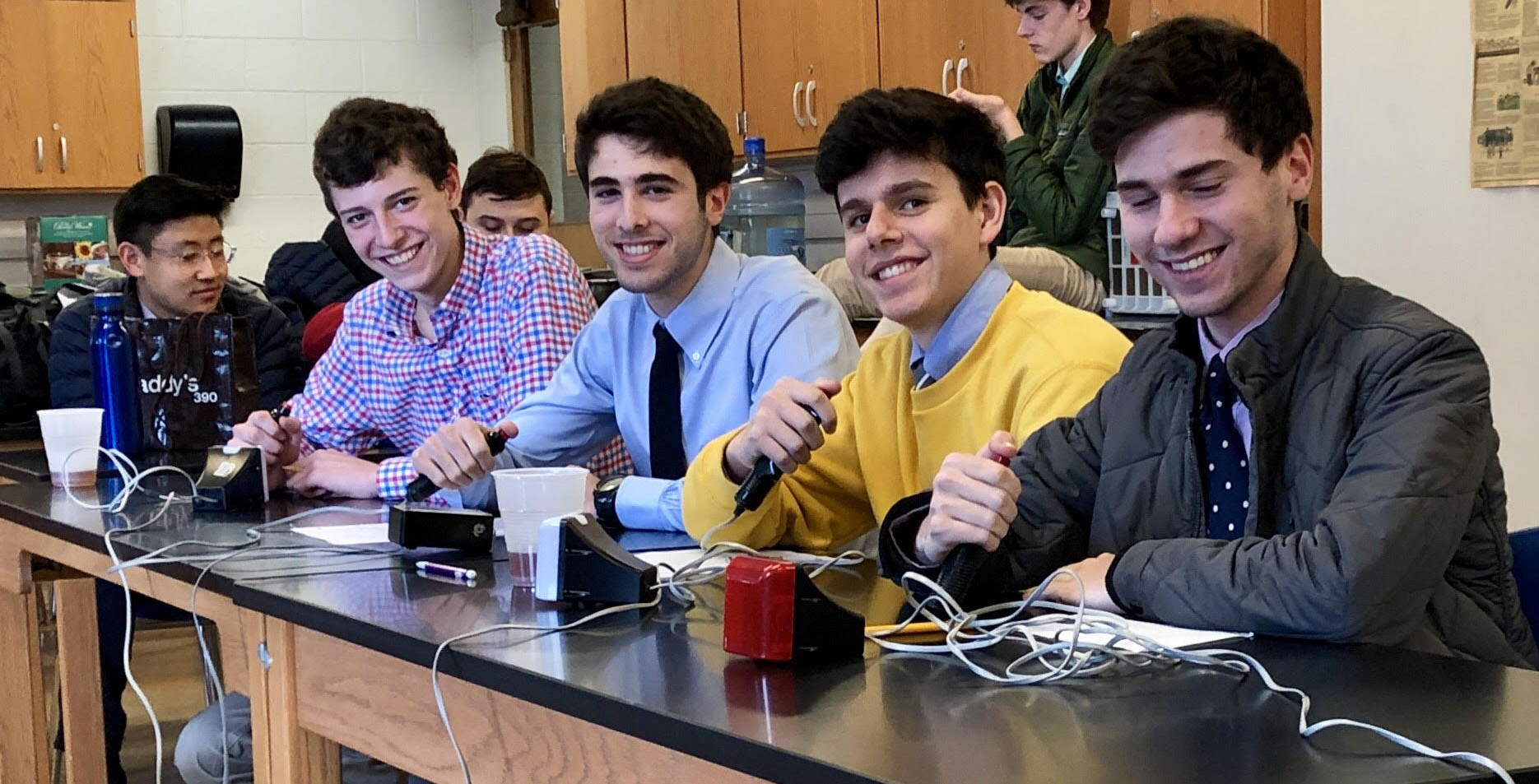 Varsity Academic Team players from left, Henry Jervis, Ben Cooper, Eddie Zuckerbrot and Alan Cooper.
Both teams prevail in Long Island Regional Quiz Bowl – their last match of the season.


On March 13, the Friends Academy Academic Team went head to head against Soloman Schechter in their last Regional Quiz Bowl match of the season.
The Varsity team featured three seniors - Alan Cooper, Ben Cooper and Eddie Zuckerbrot – who celebrated their last match of their high school career, as well as junior Henry Jervis. The players methodically and calmly racked up points to finish with nearly a 100-point lead over their opponents. "To appreciate this even further, consider that the questions are only worth 5 or 2 points each," remarked FA Advisor Jen Newitt.
The JV team, featuring juniors Griffyn Kang and Miles Miller, sophomore John Donohue and freshman David Cooper-Boyce, excited spectators with a come-from-behind, down-to-the-final-question victory. The team trailed after each of the first three rounds, but were fearless and and resolute in the high-stakes final penalty round.
"The crowd in the room held their breath as the the last two questions were read which would determine it all.....and Friends jumped on the buzzer and answered both of them correctly! What a way to end the season!" finished Newitt.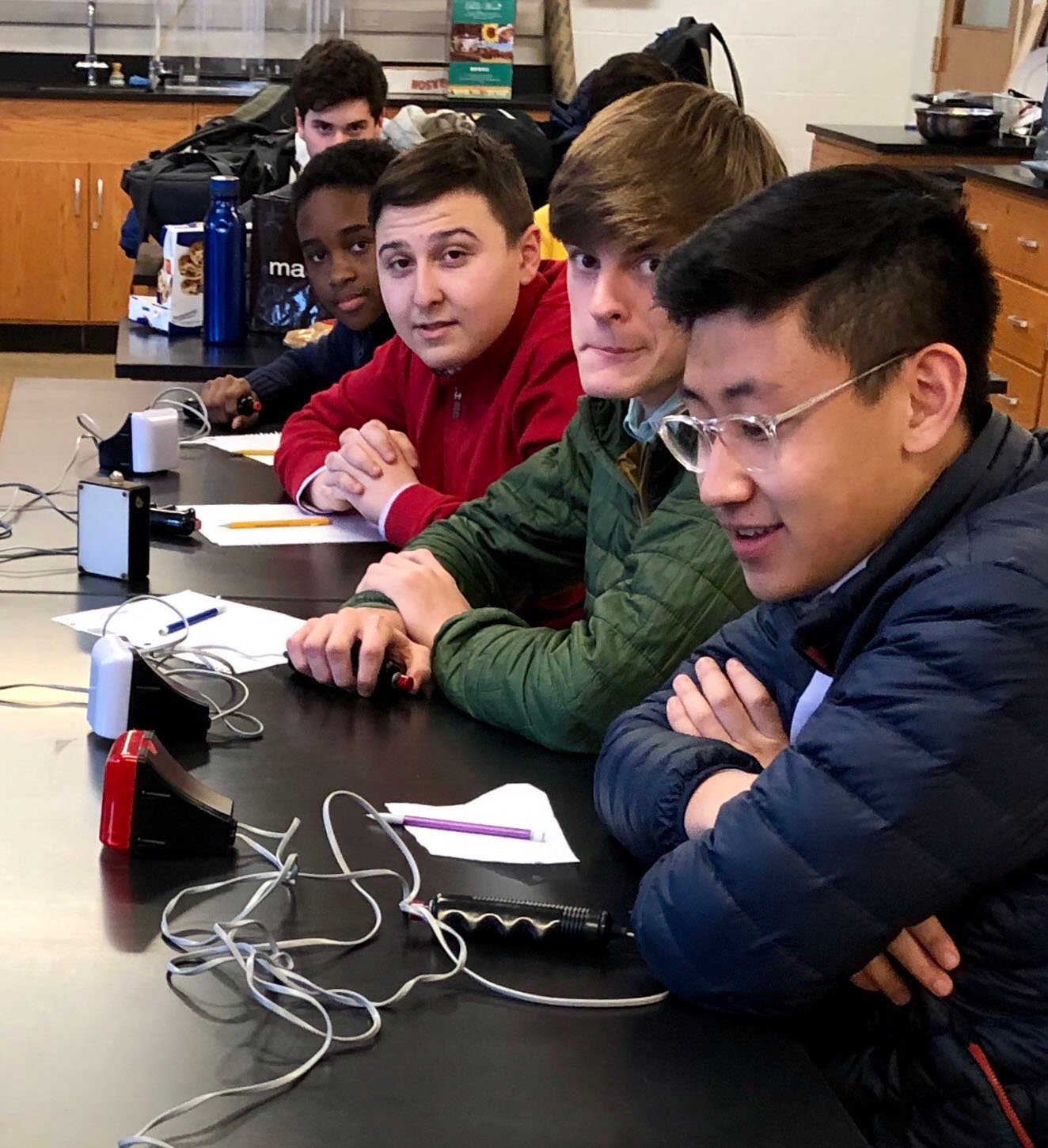 JV Academic Team players from left, David Cooper-Boyce, Miles Miller, John Donohue and Griffyn Kang.