Welcome to the Friends Academy Parent Information page, the place to find everything – from school forms to permission slips, handbooks, and what's for lunch.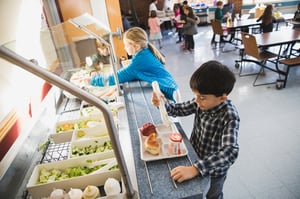 Breakfast and afternoon snack items are available for purchase in the Dining Commons during the school year.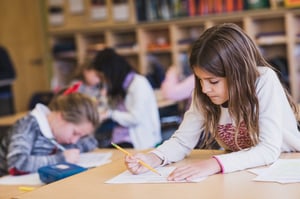 General info on school practices and guidelines as well as specific info for each school division.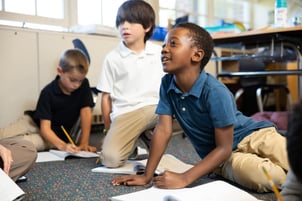 Our values of Simplicity and Equity guide us in creating a dress code that strengthens our school community. Visit our shop at Lands' End.
COMMUNITY SPIRIT INFUSES the Friends Academy experience. Throughout their years at Friends, students experience a genuine interest in self-expression on one hand and connection.
We cultivate an environment that nurtures both. We are a community that looks for the best in all of its members, that celebrates the wide variety of gifts and talents they have to share. We are a community that encourages students to aim high, to try new things, to push beyond the known and safe to new levels of achievement, all within a strong network of support that helps students get up to try again when they fall. Students are free to fully explore their potential as individuals because they learn in an atmosphere of trust and respect. They form bonds of friendship that will last a lifetime.
There is also a sense of community among the parents at Friends Academy. The Parent Council aims to promote the welfare of Friends Academy by maintaining a close working relationship among parents, faculty, administration and trustees. All parents of current students are automatically members. The Parent Council welcomes families to volunteer and participate in its various activities and welcomes each parent's opinion and point of view.
Our parents and caregivers are a vital part of our Quaker school community. Explore how our families learn more about Quakerism and their children's experience in a Quaker school in this video.
2022-2023 Parent Council Executive Board
President - Lisa Shroff
Executive Vice President - Bettina Saad
Executive Secretary - Franki Doshi
Treasurer - Kerri Grasso
Assistant Treasurer - Ron Roth

Lower School VP - Emily Silverstein
Lower School Asst. VP - Jennifer Tytel '05
Lower School Secretary - Sandra Gabriel

Middle School VP - Jen Adoni
Middle School Asst. VP - Anna DeNatale
Middle School Secretary - Cathy Dorego

Upper School VP - Lisa Katovitz
Upper School Asst. VP - Kimberly Bohner
Upper School Secretary - Alli Pritti
"How Do I?" FAQ
"How Do I?..."
Pay my bill?

Log onto My BackPack, then "My Account."

Upload my child's health forms, physical, and immunizations? Log onto Magnus Health (Note: Log-in information for new families will be emailed week of July 11th.)

What is Magnus Health?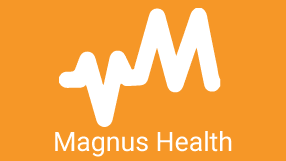 Friends Academy uses Magnus Health, which is the electronic storage system for our students' medical records and is accessed via the FA Parent Portal. Visit this site to complete your child's Vital Health Records, and upload your child's physical examination and immunizations. NOTE FOR NEW FAMILIES: Log-in information will be emailed the week of July 11th.
What is the Dress Code?
NOTE: Please check your inbox for the Friends Academy 40% discount code, which can be used through July 24, 2022.
Our dress code provides both flexibility and choice in what students can wear on a typical school day. We partner with Lands' End in order to make purchasing necessary clothing items seamless.
Daily Dress Code, Grades 1-12
Bottoms:
All students can choose to wear pants, shorts, skorts, skirts (with shorts worn underneath) in the following approved solid colors:
Navy

Khaki

Black

Gray

White
Cotton, polyester or wool blends are acceptable.
Students may NOT wear denim, sweatpants or leggings.
Tops:
All students may wear polo shirts (short-sleeved or long-sleeved) in any solid color, collared button-down shirts (short-sleeved or long-sleeved) in any solid color or pin-stripe or collared dresses in solid colors. All tops should fit students properly and midriffs should not be exposed.
Warm Dress for Cold Weather:
All students may wear any of the following over their collared shirts:
¾ zip pullover (fleece is acceptable)

Cardigan sweater

Pullover sweater (any solid color)

Friends Academy crew neck sweatshirt (will be available through our Parent Council FA Wear sales this fall and winter)
Students may NOT wear hooded sweatshirts, coats, or patterned sweaters or pull-overs inside any buildings.
Shoes:
Students may wear:
Closed toe

Fully backed (no sling, strap back) shoes

Sneakers are acceptable
Students may NOT wear high heels, flip-flops, slippers, crocs or any partially backed shoe.
Required FA Polo Shirt – Community Wear
Every student must purchase a required red, black, or white polo with our FA logo. Note: On the Lands' End website, you must order the "School Uniform Kids Short Sleeve Interlock Polo Shirt."
Dress Down Day/ Spirit Days:
Every first Friday of the month, students may dress down in a style that they choose. Students may not wear ripped clothing, such as frayed, torn jeans, nor are they permitted to wear shirts that intentionally (crop tops) or may expose the midriff. Other casual wear, including jeans and sweatpants, is fine. We ask that parents check their child's style choices in the morning before they arrive at school.
All-black is not permitted on Spirit Wear Fridays. The goal is to create school spirit and distinguish Friends Academy students. The preference is clothing with the Friends Academy logo and/or name. If that is not an option Red AND Black should be worn together to represent our school colors.
Traditional Dress Days:
There are traditional dress days, particularly for seniors that will remain a cherished tradition at Friends Academy, including first day of school special clothing – traditionally white dresses and patterned suits.
First Day Dress/ Formal Dress:
There are special events that require students to dress in formal attire. This can include jackets, ties, semi-formal dresses, and dress shoes. Students will be informed in advance of these events when First Day Dress is expected.
What do I need to know as a new parent/caregiver?
Please check back here frequently for updates.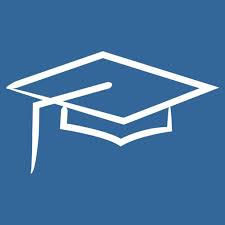 Login information for My BackPack was sent the week of July 5 to your email. If you have any questions or did not receive your login, please contact support@fa.org.
What all-school forms do I need?
Important forms that are for all schools can be found below:
Bus Request Form

(Needed for Kindergarten and up.

Forms must be returned to your school district by April 1st.

Some districts may require you to fill out their forms.)
Instrument rental forms

(Needed for 4th grade and up)
What Lower School forms do I need?
Important forms for Lower School can be found below:
What Middle School forms do I need?
Important forms for Middle School can be found below:
What Upper School forms do I need?
Important forms for Upper School can be found below:
College Counseling
Seniors
Juniors
Junior Prom
Guest Visitor permission form (to come)
Sophomores
PSAT/SAT/ACT info
Freshmen
What are the Security Procedures & Protocols?
Early Dismissal protocol for parents
Bus Companies and Emergency phone numbers
In the event of inclement weather, the following protocols will go into effect:
Parents will receive a direct phone call with a recorded message from the Head of School via the school's phone alert system.
FA's status will be posted as a pop-up window on the

FA website.
FA's status will be available on Cablevision and FIOS - watch the closings and delays crawl on the television or go to the websites for

News12 Long Island

or

FIOS1.
FA's first line of communication is the phone alert system. If you do not receive a call and are concerned about the safety of the driving conditions, please check the FA website, News12 Long Island, or FIOS1.
Online Safety & Privacy
Below, please find helpful resources for protecting privacy and staying safe online.