Diversity, Equity,
and Inclusion
At Friends Academy, we are inspired by the goodness that we know exists in every young person we have the gift of educating in our Quaker school community.
"We accept the job of creating the conditions that each young person in our community needs in order to thrive throughout their academic journey. Focusing on equity supports us in creating a unique experience for each and every child who walks through our doors."
– Camille S. Edwards, Director of Diversity, Equity, + Inclusion
Guided by our strategic plan "Realizing the Promise Within" we are committed to cultivating a diverse, equitable, and inclusive educational environment for every member of our community by:
Presenting students with learning opportunities focused on: positive identity formation, norm-setting, civic engagement, community-building, and leadership skill development
Uplifting and amplifying student voice, particularly with respect to any/all of the following identifiers that may pose a challenge for a student seeking a true sense of belonging as it relates to their: ability, ethnicity, family structure, gender identity, language, race, religion/spirituality, sexual orientation, socioeconomic status
Empowering faculty in implementing pedagogical methods that inform and support an inclusive pedagogy.
The most important piece of our diversity, equity, and inclusion work as a school is that every one of our students experience a true sense of belonging. It is crucial that every single student who makes up our community feels seen, heard, known, and valued for who they are; their inner light.
Diversity
At our Quaker school, diversity means that across our community you can see the beautiful mosaic of differences represented in our many identities.
What does diversity work examine?
representation
categories
differences
Diversity asks the question:
"Who is in the room?"
Equity
Our equity work is modeled in our attention to the unique needs of every member of our community unique to their identity and lived experiences and ensuring that they receive what they need to have happy, healthy, and successful lives.
What does equity work examine?
systems and structures
access
needs
Equity asks the question:
"How can we open the door to everyone?"
Inclusion
Our commitment to inclusion lives in the collection of our student alliances and affinity groups throughout our Quaker Student Life Program.
What does inclusion work examine?
belonging
voice
feeling welcomed
Inclusion asks the question:
"Has everyone been heard?"
This framework of posing questions/answers, through the different DEI perspectives/lenses, is inspired by the research and work of Dr. D-L Stewart. Our intention in using it is to give all community members access to what we mean when we discuss DEI within the context of our Quaker school.
The Diversity Grant Fund
About the Diversity Grant Fund
The Diversity Grant Fund provides funds for expenses and fees that are part of a student's educational experiences but are not covered by financial aid. Examples include the Driver's Education program, school photos, yearbooks, textbooks, physical education clothes, and sports equipment.
Each year the Upper School Student Diversity Committee sponsors and hosts The Diversity Grant Fund Dinner, an all-school evening event featuring original student performances (OriginalWorks), small plates & light refreshments, and a presentation from our community's Student Diversity Leadership Conference (SDLC) cohort.
All proceeds from the Dinner directly benefit The Diversity Grant Fund.
About The Diversity Grant Fund Dinner
An annual event familiar to us all, re-envisioned. In an effort to invite and empower other stakeholders to join us for this event that truly impacts young people across our community, we are seeking a way to evolve from a dinner to a multi-faceted experience. Our usual dinner will take place in the middle of the event's duration time and will be sandwiched between rounds of student performances of all original work and words from our Quaker Student Leadership Committee Leaders and our student-athletes. The dinner event will have a hard start and end time to support attendees who would like to engage in the event as they have in years past.
Download the Diversity Grant Fund Application.
Other FA organizations/events that support the Diversity Grant Fund:
Champions for Charity

– A three-day holiday shopping opportunity sponsored by The Americana each December.
OriginalWorks

– An FA Theater and Dance presentation featuring Upper School original plays and choreography that is performed annually in March.
On Thursday, Jan. 19th, Friends Academy families...
Where We've Been
Scroll through the slides below to see a timeline of Diversity, Equity, and Inclusion at Friends Academy.
What's Next?
As we examine what's next for Friends Academy, we are mindful of allowing our Quaker testimonies to guide us deeper into this space of reflection. With a long-term vision of being a school where the work of diversity, equity, and inclusion is fully integrated into our five strands below, our list of short-term goals is extensive. Rather than take a posture of reactivity, we are choosing to slow down to speed up. We will continue to listen to the voices of our students and families. We will continue to partner with key influencers and thought-leaders to learn all we can. We are here to do this work in ways that honor the full identities of members in our community while making mission-aligned, value-centered, and sustainable change.
Alliance and Affinity Groups
Affinity Groups
bring together people who have a shared identifier (e.g. gender, family structure, religion, and many others). Within an affinity group, a member can speak to the experiences of being a member of the group from the "I" perspective. Affinity groups provide affirmation, emotional comfort, and community.
Alliance Groups
bring together those who want to support and stand in solidarity with people in underrepresented communities. Alliance groups focus on member education, advocacy, and action.
All-School Family Programs Series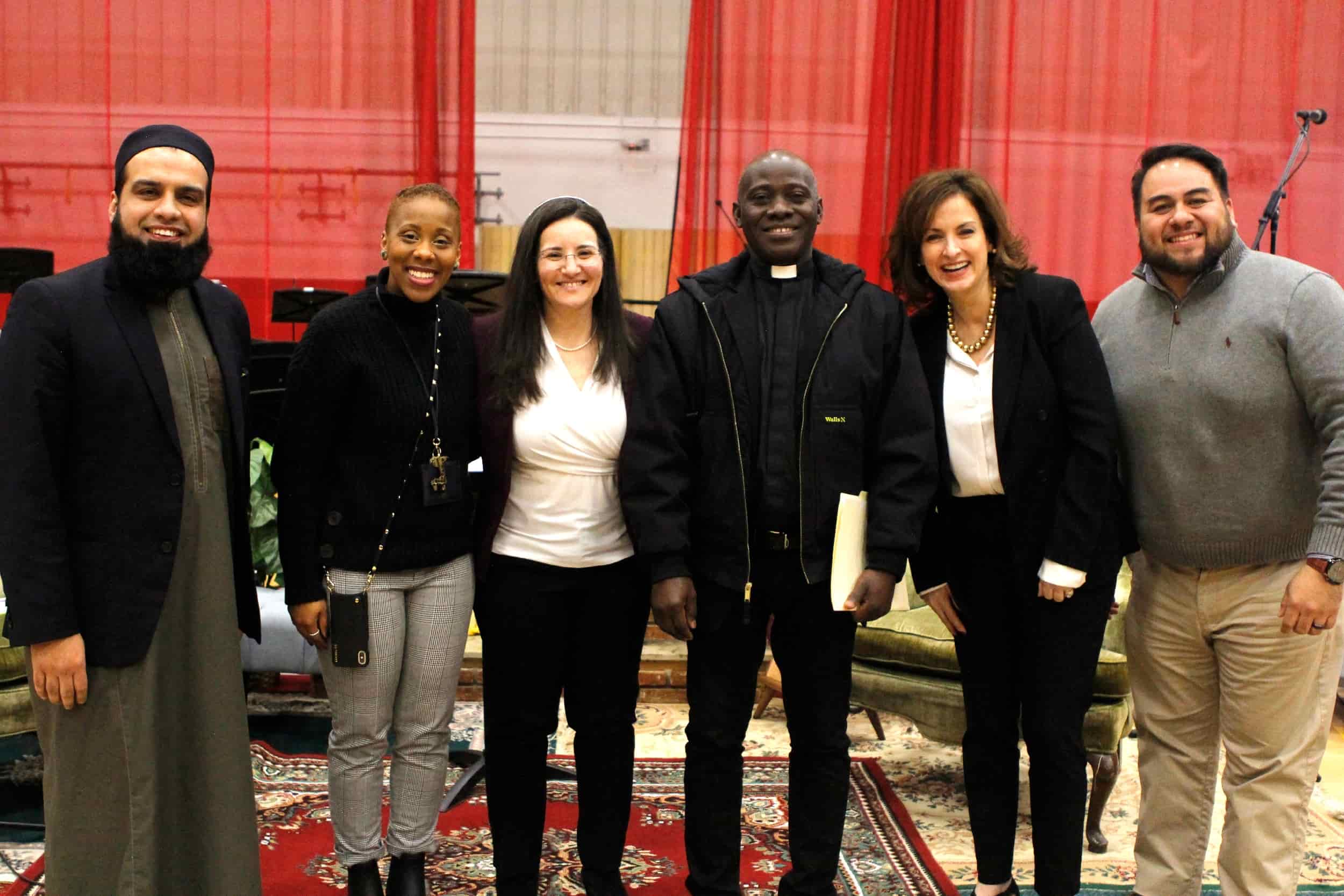 Holidays with Friends
Traditionally held in December, Holidays with Friends is an all-school event that emphasizes faith, service, and inclusion in a harmonious way. Designed to offer a winter uplift to everyone's spirit within the community, the evening serves as an arena for story-telling, cultural and faith exchanges, accessible service activities, and an engaging communal experience for the entire family.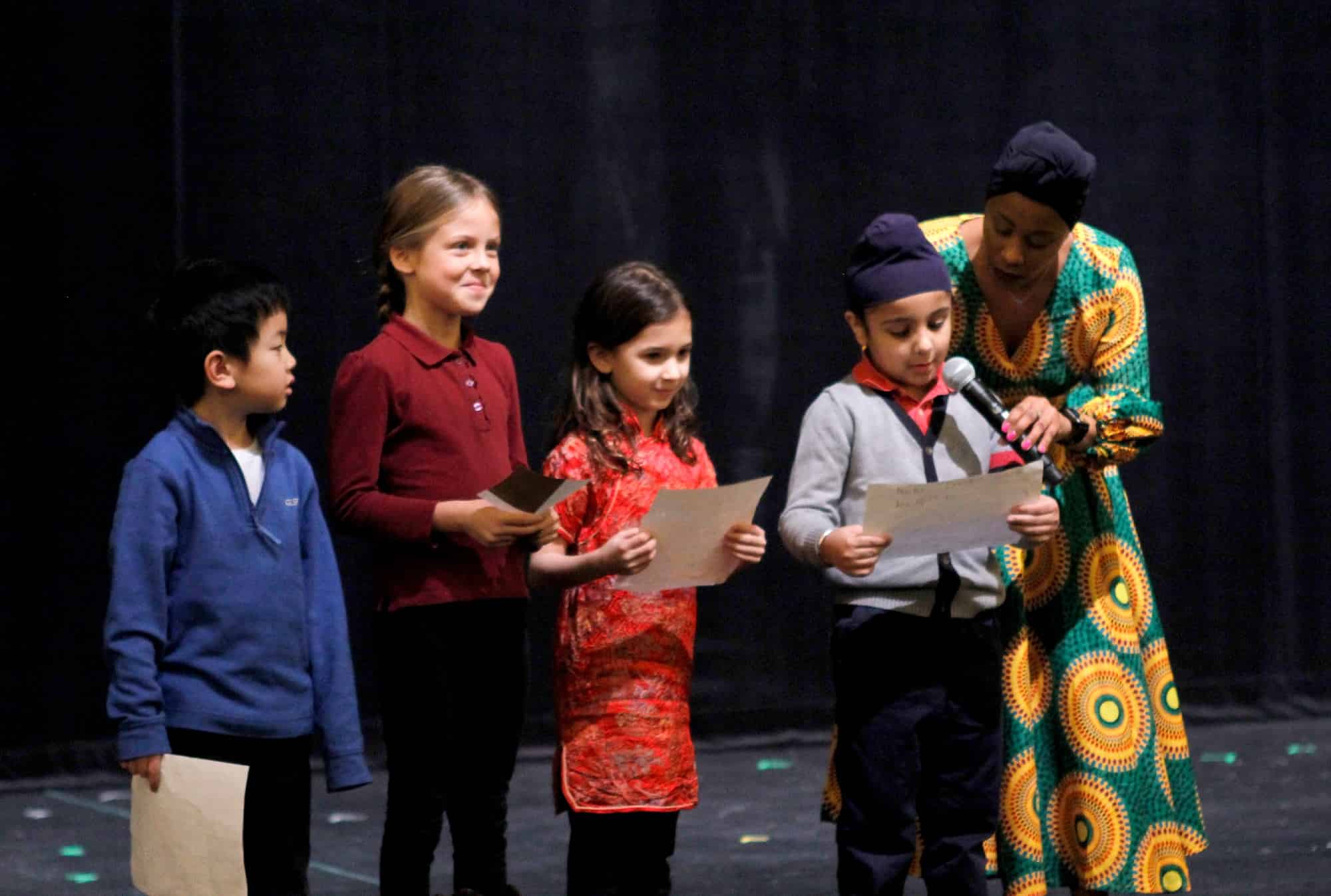 FAmily Night
FAmily Night is an all-school event held during Peace Week in January that celebrates the rich diversity that all families bring to our community. The night is filled with cultural offerings, student performances, an international family potluck, and visual art. The evening places a strong focus on diversity and inclusion.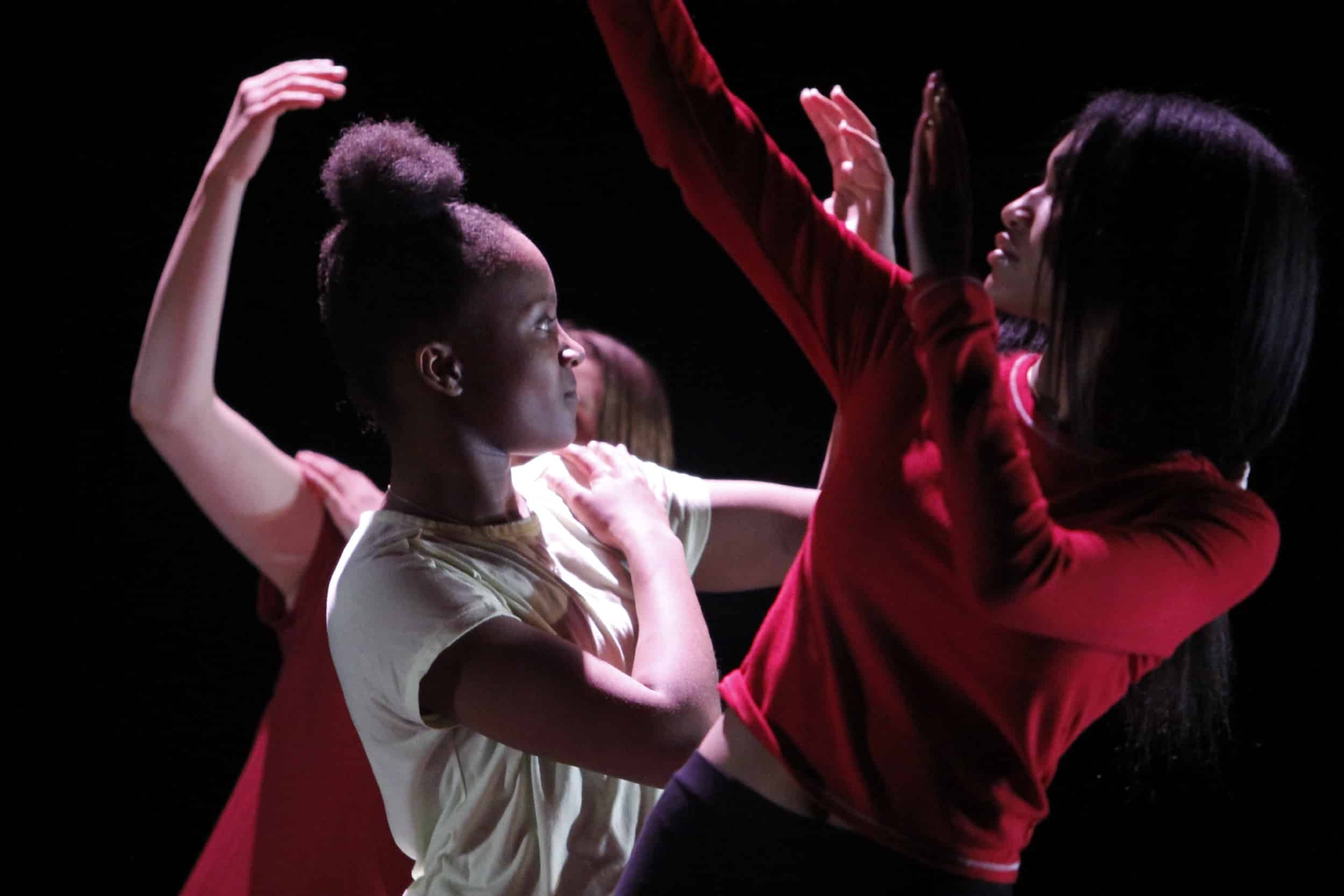 Caring Community Dinner
Held in March, the Caring Community Dinner serves as a fundraiser and awareness program for the Diversity Grant Fund – which provides financial support to student expenses and fees that are a part of a student's educational experiences but are not covered by financial aid.
The dinner is paired with original student performances (OriginalWorks) and a brief presentation from students who attended the year's annual National Association of Independent Schools' (NAIS) Student Diversity Leadership Conference (SDLC). This third and final all-school family program focuses on diversity and equity.
How Quakerism Creates a Culture of Acceptance
Guided by our Quaker values, Friends Academy has created a culture that values diversity, acceptance, understanding, and the importance of human connection. Explore our guide, Understanding Quakerism as a Non-Quaker, to learn more about our guiding principles and how our students live and practice these values every day.