Diversity, Equity,
and Inclusion
At Friends Academy, we are inspired by the goodness that we know exists in every young person we have the gift of educating in our Quaker school community.
A Message from Head of School Andrea Kelly...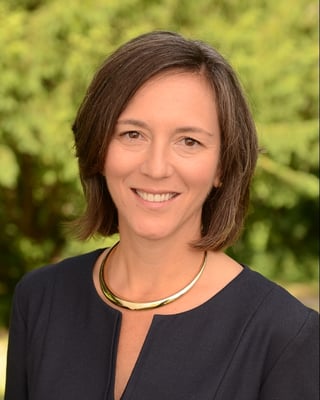 As a Quaker community, we are inspired to seek, acknowledge, honor, and promote the light in each and every member of our community. Friends Academy is committed to diversity, equity and inclusion, and I am honored to introduce you to our Diversity, Equity, and Inclusion (DEI) webpage. Here you will find our goals, objectives, and areas of progress in our school.
Friends Academy is a community whose strength lies in our diversity. We are proud to be diverse in our backgrounds and ethnicities, in our race, in our gender, in our faith and religion, socio-ecomomic status, and in our thoughts. We celebrate the opportunity to contribute to the collective effort of ensuring every student is known, heard, valued, and loved.
Diversity is a core pillar of our Quaker values and we have incorporated many critical programs into our 5-Year Strategic Plan. However, we continue to reflect so that we may further deepen our commitment, examine and revise our current protocols and practices, and reach out to hear more voices, more experiences, and more hopes for the future of Friends Academy.
This critical work of inclusion spans the entire Friends Academy community – from the Board of Trustees, to the school leadership team, our faculty and staff, alumni, parents, and our students. Together, we commit to listen to each other, to have the hard conversations and to take purposeful action to create a stronger community where our children feel the daily presence of our Mission, without exception.
This work is not easy and there have been and will be missteps as we navigate the complexity of our world. As the proud Head of School at Friends Academy, I promise this: we will courageously forward this work and better our school community together. And we need each and every one of our Friends Academy families to join us. As Maya Angelou once said, "Without courage we cannot practice any other virtue with consistency. We can't be kind, true, merciful, generous, or honest." It is with courage and optimism that we will seek, acknowledge, honor and promote light; and it is with courage that we will empower our children to live out our Quaker Mission well beyond their time here.
I encourage you to read all of our DEI achievements, goals in progress, and plans for the future.
Thank you for your support of Friends Academy and our work in diversity, equity, and inclusion.
Sincerely,
Andrea Kelly
Head of School
"We accept the job of creating the conditions that each young person in our community needs in order to thrive throughout their academic journey. Focusing on equity supports us in creating a unique experience for each and every child who walks through our doors."
– Camille S. Edwards, Director of Diversity, Equity, + Inclusion
Guided by our strategic plan "Realizing the Promise Within" we are committed to cultivating a diverse, equitable, and inclusive educational environment for every member of our community by:
Presenting students with learning opportunities focused on: positive identity formation, norm-setting, civic engagement, community-building, and leadership skill development
Uplifting and amplifying student voice, particularly with respect to any/all of the following identifiers that may pose a challenge for a student seeking a true sense of belonging as it relates to their: ability, ethnicity, family structure, gender identity, language, race, religion/spirituality, sexual orientation, socioeconomic status
Empowering faculty in implementing pedagogical methods that inform and support an inclusive pedagogy.
The most important piece of our diversity, equity, and inclusion work as a school is that every one of our students experience a true sense of belonging. It is crucial that every single student who makes up our community feels seen, heard, known, and valued for who they are; their inner light.
Diversity
At our Quaker school, diversity means that across our community you can see the beautiful mosaic of differences represented in our many identities.
What does diversity work examine?
representation
categories
differences
Diversity asks the question:
"Who is in the room?"
Equity
Our equity work is modeled in our attention to the unique needs of every member of our community unique to their identity and lived experiences and ensuring that they receive what they need to have happy, healthy, and successful lives.
What does equity work examine?
systems and structures
access
needs
Equity asks the question:
"How can we open the door to everyone?"
Inclusion
Our commitment to inclusion lives in the collection of our student alliances and affinity groups throughout our Quaker Student Life Program.
What does inclusion work examine?
belonging
voice
feeling welcomed
Inclusion asks the question:
"Has everyone been heard?"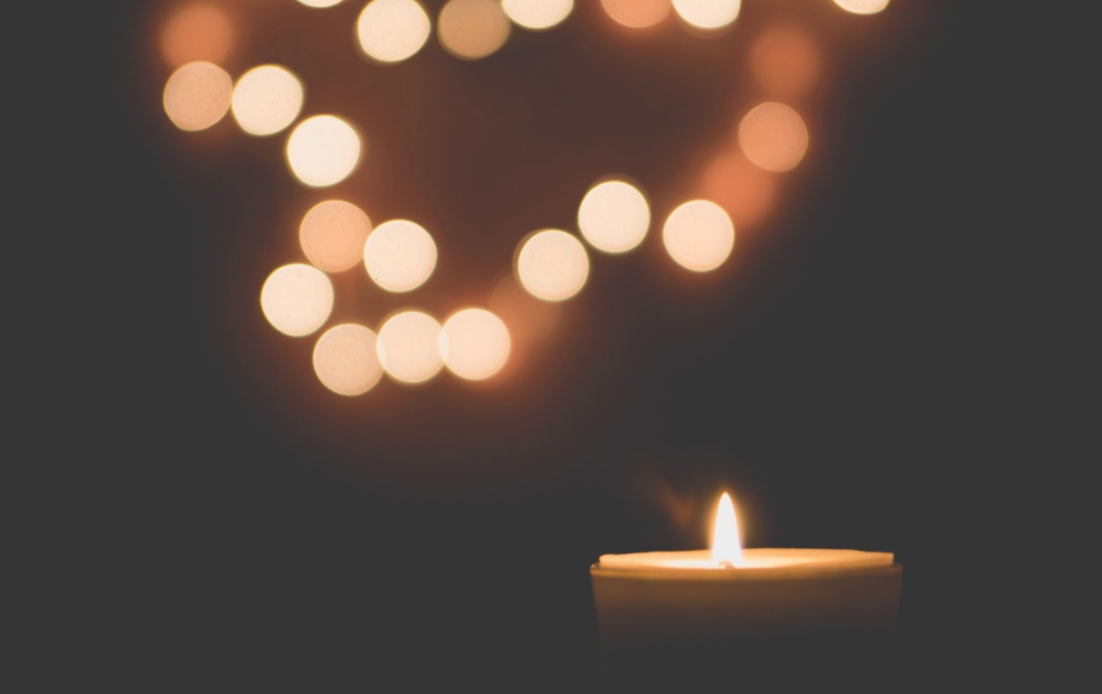 Read Article
On the evening of Thursday, December 9, 2021, we...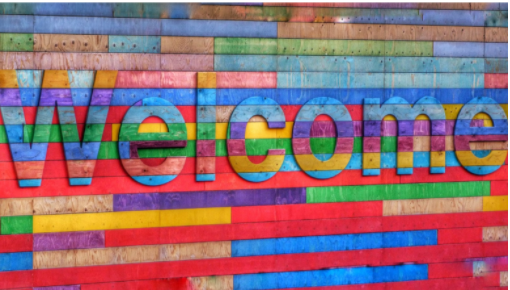 Read Article
Friends,
My name is Camille Simone Edwards, and...
Where We've Been
Scroll through the slides below to see a timeline of Diversity, Equity, and Inclusion at Friends Academy.
What's Next?
As we examine what's next for Friends Academy, we are mindful of allowing our Quaker testimonies to guide us deeper into this space of reflection. With a long-term vision of being a school where the work of diversity, equity, and inclusion is fully integrated into our five strands below, our list of short-term goals is extensive. Rather than take a posture of reactivity, we are choosing to slow down to speed up. We will continue to listen to the voices of our students and families. We will continue to partner with key influencers and thought-leaders to learn all we can. We are here to do this work in ways that honor the full identities of members in our community while making mission-aligned, value-centered, and sustainable change.
Alliance and Affinity Groups
Affinity Groups
bring together people who have a shared identifier (e.g. gender, family structure, religion, and many others). Within an affinity group, a member can speak to the experiences of being a member of the group from the "I" perspective. Affinity groups provide affirmation, emotional comfort, and community.
Alliance Groups
bring together those who want to support and stand in solidarity with people in underrepresented communities. Alliance groups focus on member education, advocacy, and action.
Student Groups
One of the ways we build a community grounded in inclusion and belonging is by creating supportive spaces for our students to gather and support one another. Our affinity groups and alliance groups allow for crucial conversations, mentoring, and relationship-building. By participating in these groups students are empowered to learn more about themselves and their peers.
Affinity Groups
Racial/Ethnic (listed alphabetically):
African-American/Black (Grades 6-12)
East-Asian (Grades 6-12)
Hispanic/Latinx (Grades 6-12)
South-Asian (Grades 6-12)
Faith: Jewish (Grades 6-12)
Language: New to English Language (Grades 3-8)
Interest: Student-Athletes (Grades 9-12)
Alliance Groups
Lower School Belonging Alliance (launching in 2021-22)
Middle School Inclusion Alliance (launching in 2021-22)


Upper School Student Alliance Groups (listed alphabetically)
Asian Awareness Club (AAC): The AAC aims to celebrate and promote diverse Asian and multicultural backgrounds in order to gain a deeper understanding of these identities. The group has a goal of learning about the identities of the participating members' cultures, representing various cultures, and encouraging everyone to lean into their curiosities about one another.
Black Student Alliance (BSA): The BSA strives to unite Black students across the Friends Academy community while simultaneously welcoming people of all backgrounds to appreciate and learn about Black culture, history, and the struggles that Black people will experience as a direct result of their racial identity.
Diversity Committee: Our Upper School Diversity Committee prides itself on being able to unite students of all abilities, ethnicities, gender identities, races, sexual orientations, and religions/faiths. Students focus on creating a brave space where all participating members can express their individual beliefs in a welcoming and inclusive environment.
Jewish Cultural Alliance: The mission of the Jewish Cultural Alliance is to bring awareness and a strong Jewish voice to the Friends Academy community. The group aims for all individuals, not just Jewish ones, to become well versed on the Jewish culture, history, and issues facing Jewish people currently.
Sexuality & Gender Awareness Club (SAGA): SAGA places its focus on cultivating a greater sense of awareness and solidarity towards the LGBTQ+ community through education, advocacy, and social action.
Student Organization of Latinos (SOL): SOL aims to spread awareness of the many different heritages that people of Hispanic descent come from. The group encourages intercultural exchange through events like sustained dialogue programs and open forum conversations.
Adult Groups
Our commitment to our stakeholder groups outside of our student community is also very important to us. It is for this reason that we have both Alliance Groups and Affinity Groups for other members of our community as well.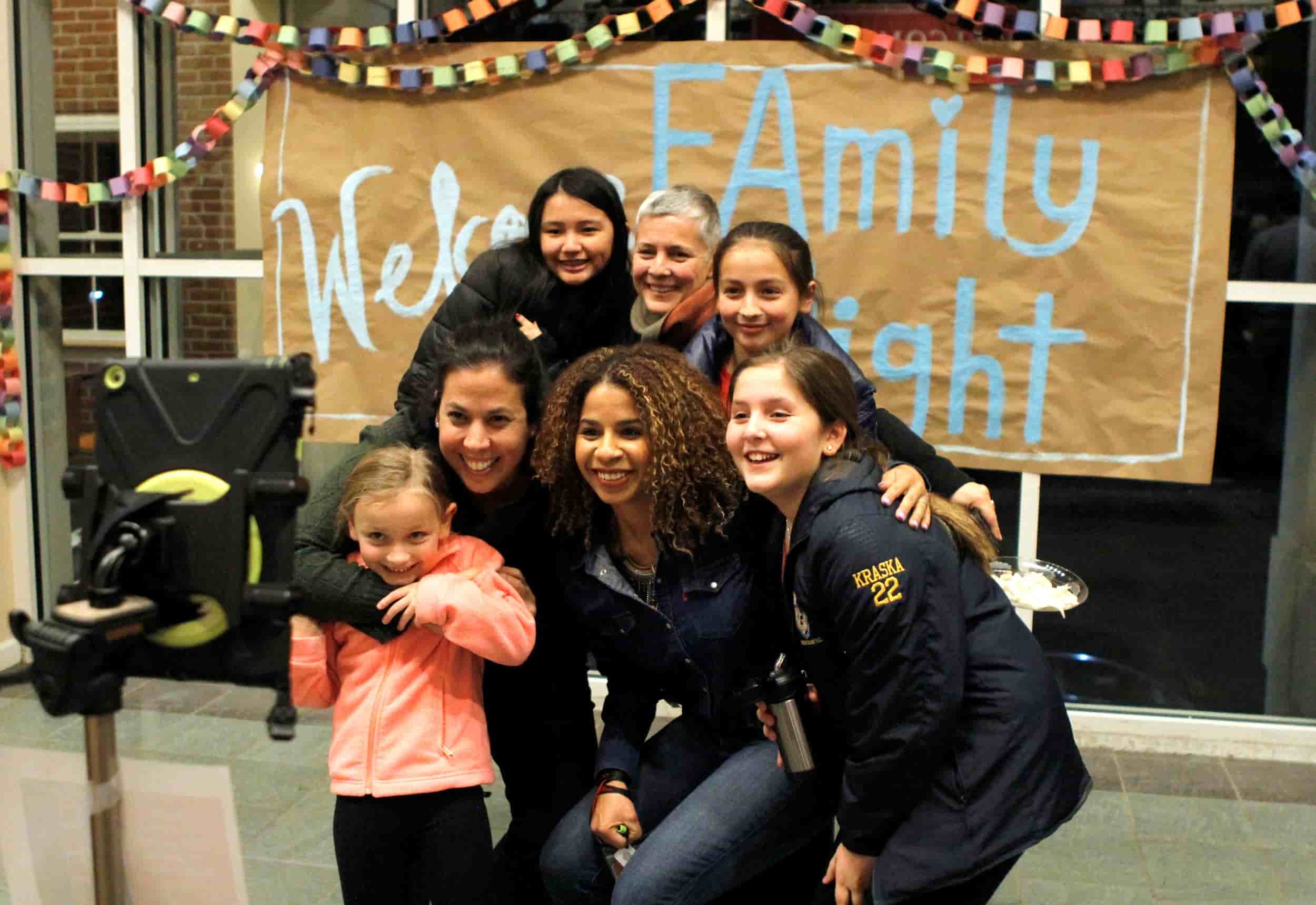 Affinity Groups
Colleagues of Color Affinity Group: The Colleagues of Color Affinity Group creates a supportive space to uplift and amplify historically marginalized voices and engage in crucial conversations surrounding the growth and development of People of Color within our professional community.
White Colleagues Affinity & Accountability Group: The White Colleagues Affinity & Accountability Group creates a supportive space for public learning and crucial conversations surrounding 'whiteness' and individual accountability towards the DEI efforts within our school community.
Alliance Groups
The Allies Group (TAG): TAG creates a supportive space for public learning and crucial conversations surrounding: collaboration, advocacy, allyship, social action, and change-making.
BIPOC (Black Indigenous People of Color) Alumni at Friends Academy (BAFA): BAFA aims to develop an inter-generational network created for BIPOC students and alumni within the wider Friends Academy community to cultivate belonging, celebrate cultural differences, empower others to be culturally competent, and ensure equity for all.
Board of Trustees Diversity Committee: Clerked by Board Vice President David Gelfand.
DEIJ Parent Group: The DEIJ (Diversity, Equity, Inclusion, and Justice) Parent Group creates a supportive space for parents and caregivers to share their voices and experiences while placing an acute focus on parent engagement, crucial conversations, and ongoing education for our parent community at large.
All-School Family Programs Series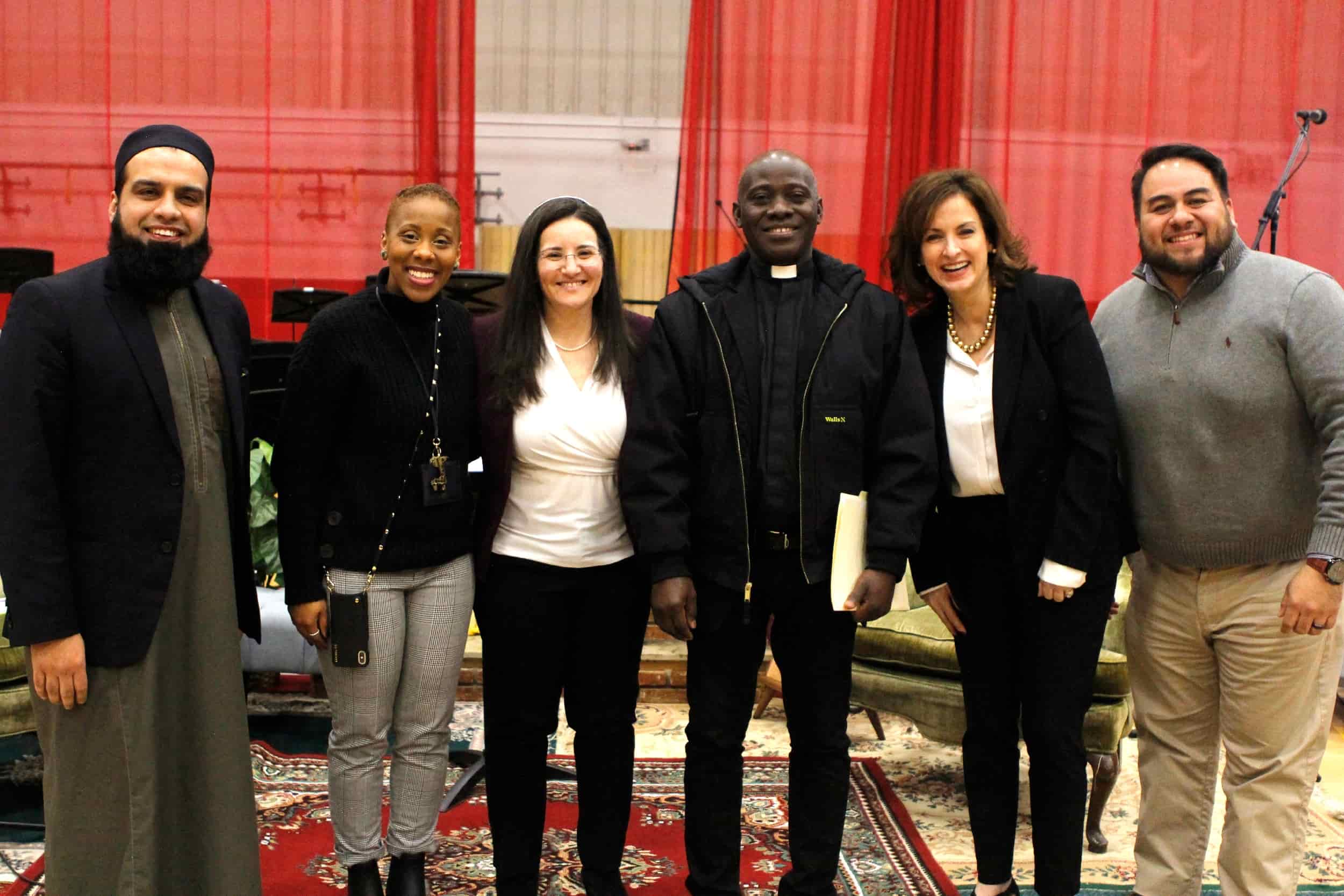 Holidays with Friends
Traditionally held in December, Holidays with Friends is an all-school event that emphasizes faith, service, and inclusion in a harmonious way. Designed to offer a winter uplift to everyone's spirit within the community, the evening serves as an arena for story-telling, cultural and faith exchanges, accessible service activities, and an engaging communal experience for the entire family.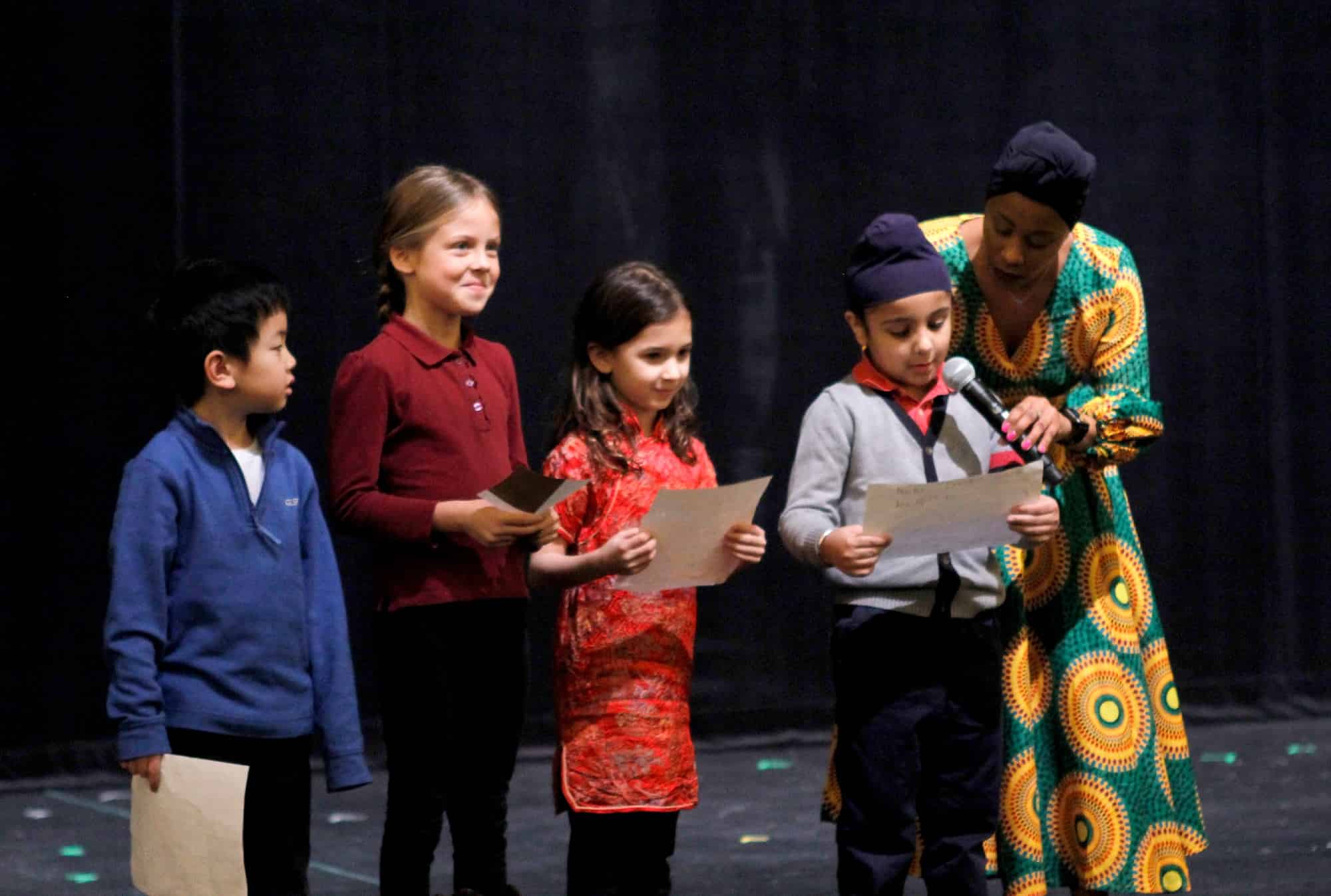 FAmily Night
FAmily Night is an all-school event held during Peace Week in January that celebrates the rich diversity that all families bring to our community. The night is filled with cultural offerings, student performances, an international family potluck, and visual art. The evening places a strong focus on diversity and inclusion.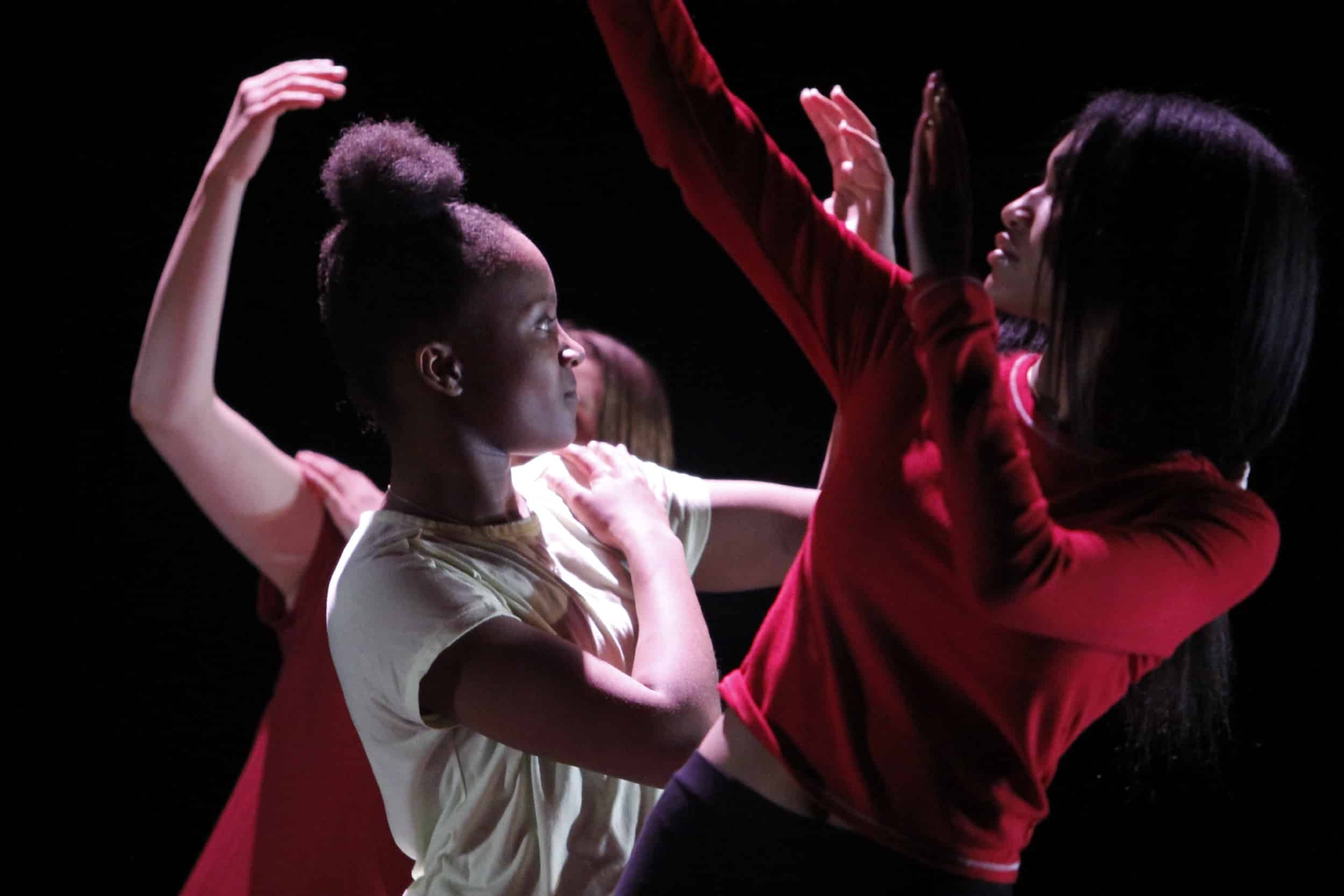 Caring Community Dinner
Held in March, the Caring Community Dinner serves as a fundraiser and awareness program for the Diversity Grant Fund – which provides financial support to student expenses and fees that are a part of a student's educational experiences but are not covered by financial aid.
The dinner is paired with original student performances (OriginalWorks) and a brief presentation from students who attended the year's annual National Association of Independent Schools' (NAIS) Student Diversity Leadership Conference (SDLC). This third and final all-school family program focuses on diversity and equity.