Friends Academy offers two different After School opportunities; Extended Day and After School Enrichment.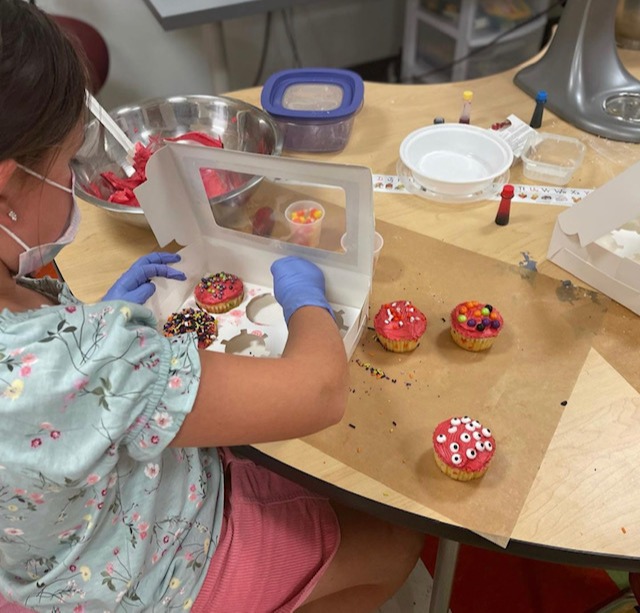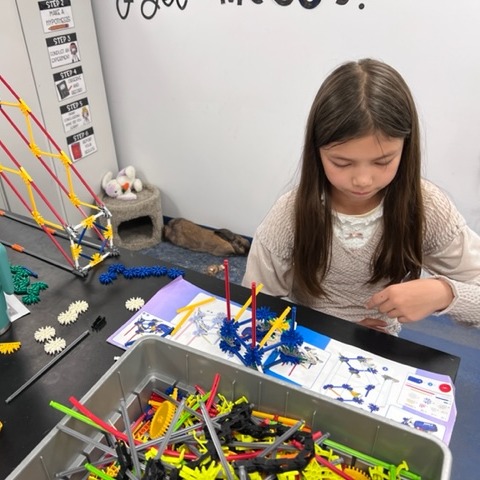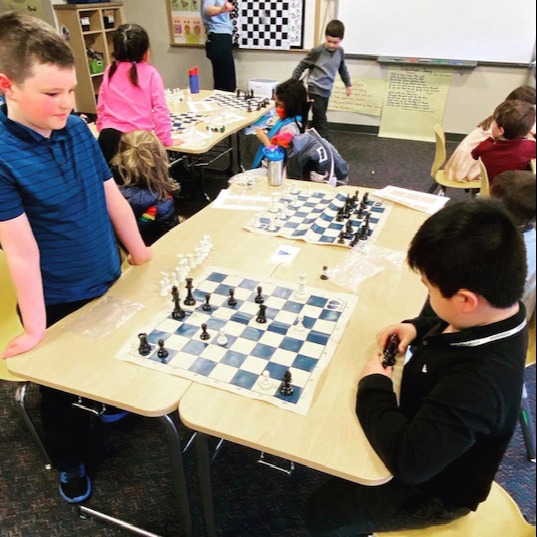 Extended Day
Extended Day is an opportunity for students to engage in hands-on, minds-on activities in a variety of areas. The activities are created and supervised by certified teachers and teacher assistants. A few of many activities include baking, arts and crafts, manipulatives such as Legos or puzzles and/or outdoor play. In addition, daily homework time is scheduled into every afternoon. Extended Day is available for one to five days per week. Enrollment is done in one of two ways for your convenience. Please see enrollment options.
| | |
| --- | --- |
| Days of the Week | Monday - Friday |
| Early Childhood Session Time | 2:45 - 6:00 pm |
| Grades K - 4th Session Time | 3:10 - 6:00 pm |
| Start Date | First full week of school |
Regular vs. Drop-In Enrollment
Regular:
Regular enrollment should be submitted in advance for the whole school year, or a month at a time. Students may also enroll in Extended Day on the same days they participate in the Enrichment program for a pro-rated fee.

Extended day enrollment is online only. Email confirmations will be sent out to the email address used to register.

Drop-In:
Drop-in enrollment is for your convenience, or as a last minute option. Drop-in requests can be submitted the same week or day, or within 24 hours notice all for an additional fee. Extended day enrollment through the website is required before any Drop-In requests are accepted.

Please note that while we will try to accommodate all Drop-In requests, we may not be able to accept all Drop-Ins based on attendance. In addition, an email must also be sent to afterschool@fa.org indicating the change in dismissal for the week or day that the Drop-In option is requested.
Fees
Daily Fees: $36/day (K-5th) $40/day (EC)
After Enrichment: $20/day (K-5th) $25/day (EC)
Drop-In: $45 per day
Fees will be charged to your student account monthly.
Enrollment
To enroll your child in the Extended Day program, choose between Regular Enrollment or Drop-In. If choosing Regular enrollment, please complete the enrollment form and choose the specific DAYS of the week you want your child to attend on a regular basis. If you plan to use the Drop-In service, please complete the form and check the DROP IN box. If your child is enrolled in an Enrichment class on the same day, your child will be escorted to the Extended Day program when the class is over. Program Fees will be charged to your student account upon your child's enrollment confirmation. Items marked with an * are required.

Please use the form below to enroll your child in our After School Extended Day Program. Complete exactly one form for each child you are enrolling.
After School Enrichment
Our Enrichment program is designed to broaden our students' experiences, deepen their understanding of various subject matters, and develop specific skill sets. Classes are taught by experienced Friends faculty and professional instructors. Sessions are grouped to accommodate various learning levels and may be grade specific due to the field of study.
| | |
| --- | --- |
| Grade | Session Time |
| Early Childhood | 2:45 - 3:15 pm |
| K-8th | 3:20 - 4:20 pm |
Enrollment
All students must be enrolled in order to attend Enrichment. Drop-ins are not permitted. Enrollment is online only and operates on a first-come first-served basis. Programs will close as they reach their maximum number of students, as noted on the course descriptions, and may be cancelled due to insufficient enrollment.
If a class is closed, you may email afterschool@fa.org to indicate that you would like to be placed on the "waiting list" and you will be notified if a space becomes available.
Children will be able to drop a course after the first class, but there is no guarantee that they will be able to add/join another class after doing so. This will depend on overall enrollment in the classes. Please note, that due to salary commitments and material costs, one-half of tuition will be refunded if a student chooses to drop a course after the first class but before the second class. Refunds and class changes will not be permitted after the second class. No exceptions will be made.
Fees
Enrichment class fees range from $175-$350 per session. The fees for each class are indicated on the Enrichment Classes page. The requested fee will be added to your student bill upon your child's enrollment confirmation.
*Please note that we will make all efforts to make-up classes that are cancelled due to circumstances beyond our control (ie. inclement weather). Refunds will not be given if we are unable to reschedule these classes. However, if an instructor must cancel, and is unable to obtain a substitute teacher or reschedule the class, students will be given a complimentary Extended Day session on that day.
Terms & Conditions
As the final step in enrollment you will be asked to review and agree to the After School Programs Terms & Conditions statement. Please discuss this policy with your child, as compliance is a required for participation.
If you have any questions about Enrichment, please email afterschool@fa.org