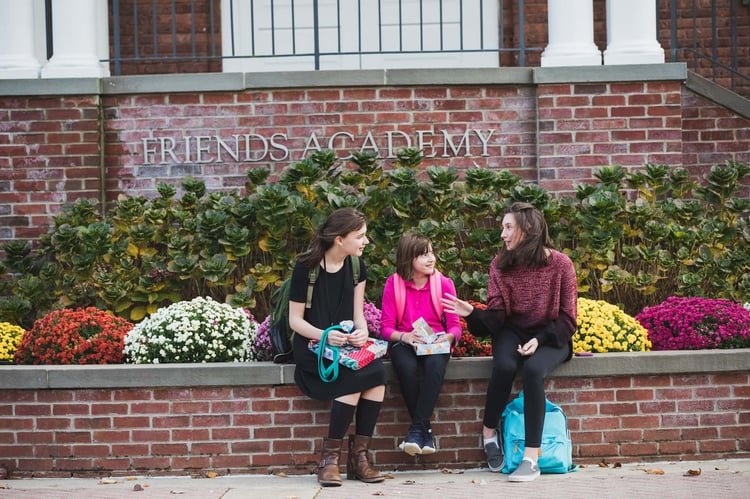 Friends Academy is a PreK-12 private school in Long Island that is based on the Quaker school values values of simplicity, peace, integrity, community, equity, stewardship, and service. Founded in 1876, Friends Academy is a nationally renowned coeducational, independent, college-preparatory school for students in preschool, elementary school, middle school, and high school.
As a private school built upon the foundations of Quaker education and values, Friends Academy achieves educational excellence by committing to the highest standards of learning and living. Our diverse community is welcoming to people of all faiths.
We empower our students to inquire, reflect, and engage in their classrooms, in their communities, and in the world.
Get in Touch

Campus Address
270 Duck Pond Road
Locust Valley, NY 11560
Contact Info
Phone: 516.676.0393
Email: admissions@fa.org