Admissions
Welcome to Friends Academy!
Open a new door in your student's academic journey with an educational experience committed to the highest standards of learning and living.
Setting the Standard in Nassau County
Friends Academy is a PreK-12 private school in Long Island that is based on the Quaker school values of simplicity, peace, integrity, community, equity, stewardship, and service. Founded in 1876, Friends Academy is a nationally renowned coeducational, independent, college-preparatory school for students in preschool, elementary school, middle school, and high school.
As a private school built upon the foundations of Quaker education and values, Friends Academy achieves educational excellence by committing to the highest standards of learning and living. Our diverse community is welcoming to people of all faiths.
We empower our students to inquire, reflect, and engage in their classrooms, in their communities, and in the world.
12:1
Student to teacher ratio
104
Faculty with PH.D's and master's degrees
A Quaker Approach to Education
At Friends Academy, students are taught that integrity matters in all they do and that the standards we keep in the classrooms and hallways of our school are indicators of how we'll impact the world.
Cultivate Community
When we work together, we can go further and reach greater heights. With countless opportunities to engage with each other in the classroom, in clubs, and in extracurriculars, students learn to commit to one another, solve our community's challenges, and foster a sense of belonging for everyone.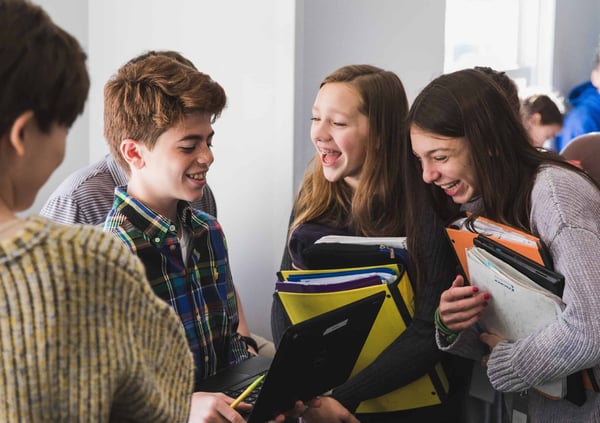 Be the Change
We approach education with a purpose to serve so that we may use our knowledge and our talents to positively impact our community and our world. Academic curricula at all grade levels have a "student-centered" approach, developing students into active questioners with an awareness of their responsibility to the world around them.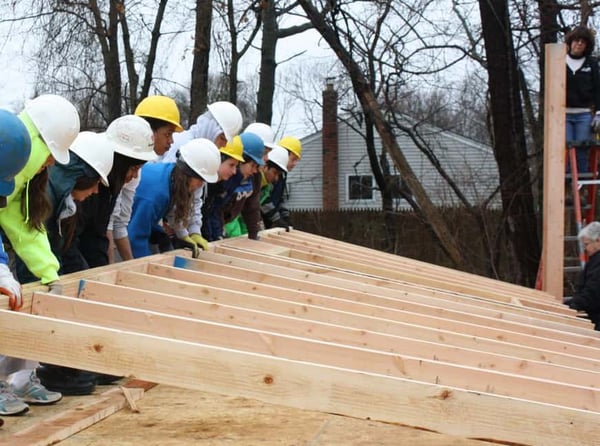 Pursue Justice
We know the simple choice isn't always the right choice. We believe that society should be equitable and that inclusivity isn't a goal to check off a list, but rather a culture that is intentionally woven into our lives. Our commitment to diversity is embedded within our curriculum, welcoming and nurturing multiple perspectives, as well as natural and intentional discourse.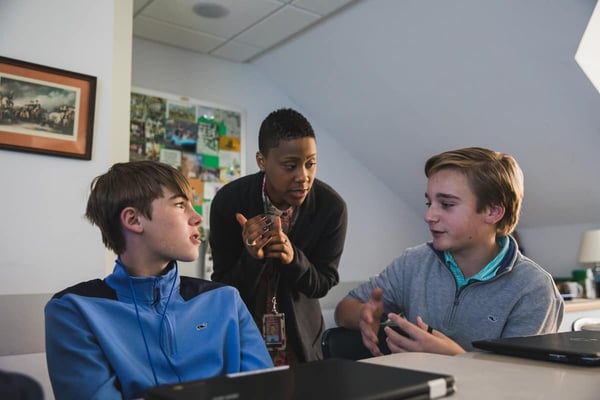 Practice Peace
We see conflict as an opportunity for growth, approaching that inevitable tension with an intention of peace and dignity. Our belief in the power of poise and self-control starts with our early childhood programming, where students learn tactics such as eye contact and shaking hands to reinforce the best ways to listen, learn, and compromise with others.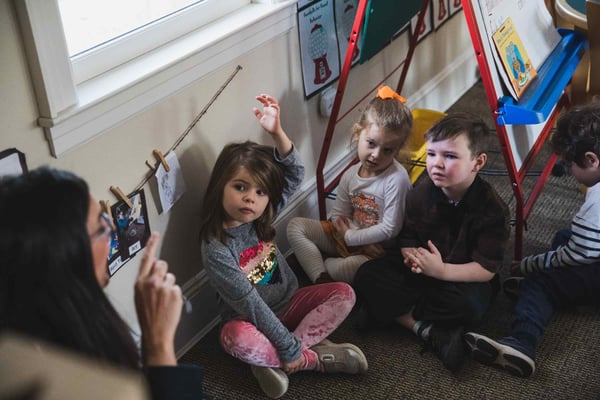 Stay True
The world is a complicated place, and it's easy to get caught up in details that might not matter. We help students identify the important insights of their work so they can set their own standards for growth and success. By focusing first on the necessary components of good organizational and study skills, our academic program enables students to grow into higher levels of cooperative learning and leadership.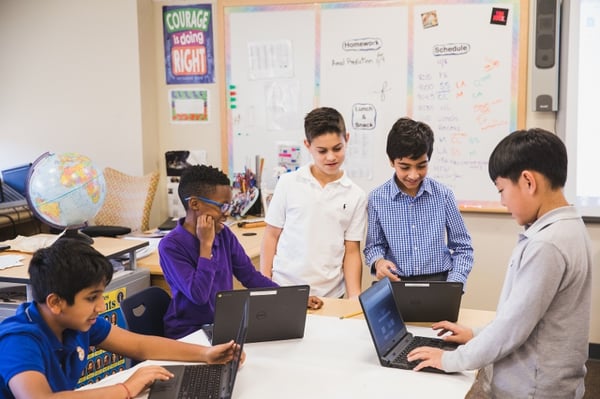 Take Care
At Friends Academy, we understand the importance of being stewards of our earth. Our responsibility to our planet begins in the classroom, as we educate our students about limited resources and how we can protect them. Our focus on collaboration and inclusion fuels creative ideas and sustainable solutions for our neighborhoods, our communities, and our world.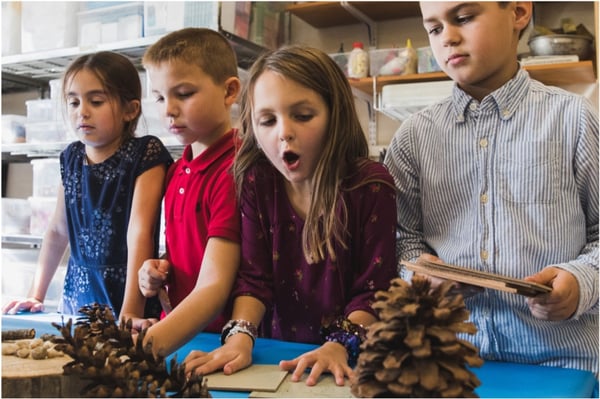 Let Your Life Speak
We strive to be our best selves – in both learning and living – and we reflect on our actions often so that we may illuminate each student's unique potential. Weekly Quaker meetings throughout all grade levels focus on empathetic listening, public speaking, critical thinking, and the ability to use silence as a powerful tool – preparing our students to do well and do good in college and in life.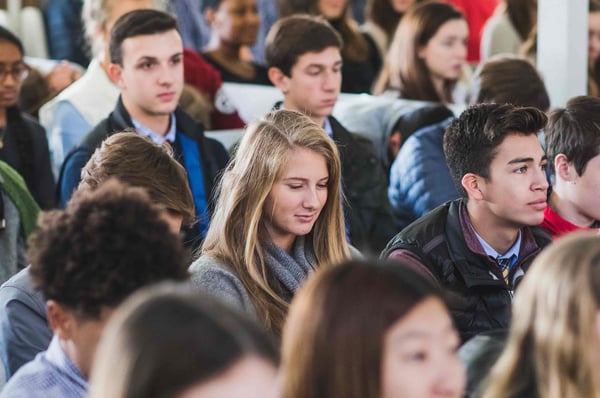 2022-2023 Applications:
1. Apply Online:
Online applications for 2022-2023 school year are now available through our online application system (Ravenna). To apply, kindly create a user account and search for Friends Academy in the Ravenna school directory. All required forms and steps are online.
2. Interview:
Once we receive your application, we will call you to schedule a virtual parent meeting.
And students applying to:
Early Childhood and Kindergarten: We will contact you to schedule a

virtual screening.

Playgroup: 3 years of age by September 1
Pre-Kindergarten: 4 years of age by September 1
Kindergarten: 5 years of age by September 1

Grades 1-4: We will contact you to set up a virtual screening.
Grades 5-8: We will contact you to set up a

virtual Student Interview.
Grades 9-12: We will contact you to set up a

virtual Student Interview

with an Admission Team member or Upper School faculty member.
3. Required Forms:
Transcript Release Form and Teacher Recommendation Forms are completed through our online application system. An applicant file is complete when all required forms have been received and the screening/interview is complete. Kindly notify your child's school that we require the current year's first-semester report card, report cards for the last 3 years, and all standardized test results for the last 3 years (if applicable). Additionally, students applying for Grades 5-12 must complete the Student Questionnaire online in Ravenna.
4. Register for SSAT - Students applying for Grades 6 through 11:
Information regarding the Secondary School Admissions Test (SSAT) may be found at www.ssat.org. All test scores must be sent directly from SSAT to Friends Academy. The Friends Academy school code is 3286.
5. Apply for Financial Aid:
Friends Academy maintains a need-based financial aid policy. See the Financial Aid section below for more information.
Tuition & Financial Aid
2022-2023 Tuition
Friends Academy has an inclusive tuition plan (ITP). The stated tuition for grades K through 12 includes all mandatory fees and the meal plan.
Lower School:
PlayGroup: $19,200
PreKindergarten: $25,900
Kindergarten: $30,000
Grades 1-4: $35,300
Middle School:
Grades 5-8: $39,000
Upper School:
Grades 9-12: $42,800
Note that a 10% deposit is required with all enrollment contracts.
Matriculation Fees for New Enrollees:
Playgroup/Pre-K: $300
Kindergarten – 4th Grade: $400
5th Grade – 8th Grade: $500
9th Grade – 12th Grade: $600
Inclusive Meal Plan
As part of our inclusive tuition plan, all students, from Kindergarten through twelfth grade receive a daily hot lunch in our Dining Commons. Students have a variety of choices, including salad bar, hot lunch, sandwiches and grill station. Click here for Weekly Menus.
Early Childhood children bring their lunch to eat in the Early Childhood Center kitchen space.
In-class Snacks: All students in Grades Kindergarten - 5th grade are served a light snack either mid-morning or mid-afternoon in their classrooms. Middle School students are offered fresh fruit during the day.
Purchasing breakfast and snacks: Both breakfast and afternoon snack items are available for purchase in the Dining Commons. All Lower School students receive a daily snack, which is eaten in the classroom. Middle School students enjoy fresh fruit at the end of the school day.
Questions: Contact Food Services Manager Jodi Resnick at 516-393-4233 or jodi_resnick@fa.org.
Friends Academy dining services are provided by Flik Independent School Dining. Flik and Friends Academy work in tandem to promote and enhance the school's health and wellness and sustainability programs.
Financial Aid
Friends Academy maintains a need-based financial aid policy. This means that no one will be denied admission based on an inability to pay full tuition and that financial aid is awarded strictly based on demonstrated need. Need is determined by a number of factors as outlined in our pamphlet entitled, "Financing Your Friends Academy Education."
While Friends Academy has a generous financial aid budget and is able to meet the needs of many new families, unfortunately we are not able to offer awards to all who qualify.

Parents of enrolled students who wish to request financial aid for the first time should contact the Admissions and Financial Office to obtain the necessary forms and information. If enrolled as a full-paying student at Friends Academy and there is a change in your financial circumstances, you may apply for financial aid after two consecutive school years.
For further information, please contact us in the Admissions and Financial Aid Office at: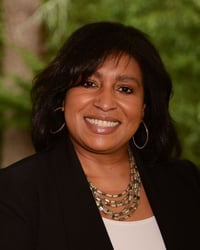 Director of Enrollment Management
Taisha_Thompson@fa.org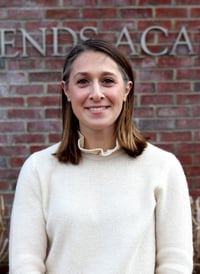 Admissions and Enrollment Management Database Manager
Ariana_Fountain@fa.org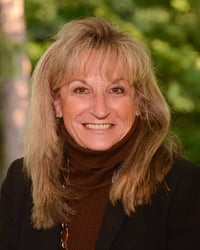 Admissions Assistant
Doreen_Heyman@fa.org
Financial Aid Timeline for 2021-2022 Academic Year
Please submit financial aid documentation by December 15, 2021 and follow the timeline below for uploading all required documents. You can click on this link to start your application: https://sssandtadsfa.force.com/familyportal. The SSS school code is 3286.
December 15: Submit the Parent Financial Statement (PFS)
December 15: Upload 2020 Federal Tax Returns and a Signed Form 4506-T
February 7: Upload 2021 W'2 and/or 1099s
April 15: Upload 2021 Federal Tax Returns
Located on a beautiful 65-acre campus in the heart of Locust Valley, facilities include the Dolan Center, which houses a state-of-the-art 400-seat theater, art studios and our dining hall; separate buildings for Upper, Middle, Lower schools and the Little Friends Infant & Toddler Center; the Athletic Center with adjacent fields for soccer, field hockey, baseball, softball, football and track, as well as tennis courts; and the three-story, modern Kumar Wang Learning Commons that houses more than 50,000 volumes, a web-based catalog system, e-readers and laptop loan program.
We offer a campus-wide wireless network, various computer labs, a renovated gymnasium, field house (featuring brand-new locker room facilities) and extensive athletic fields.
Our Students Have Gone On to Attend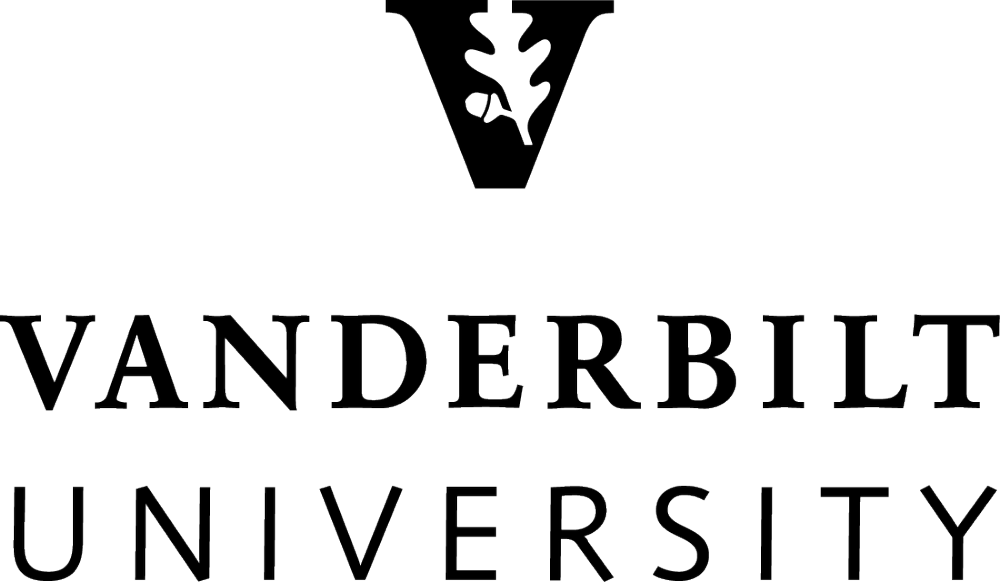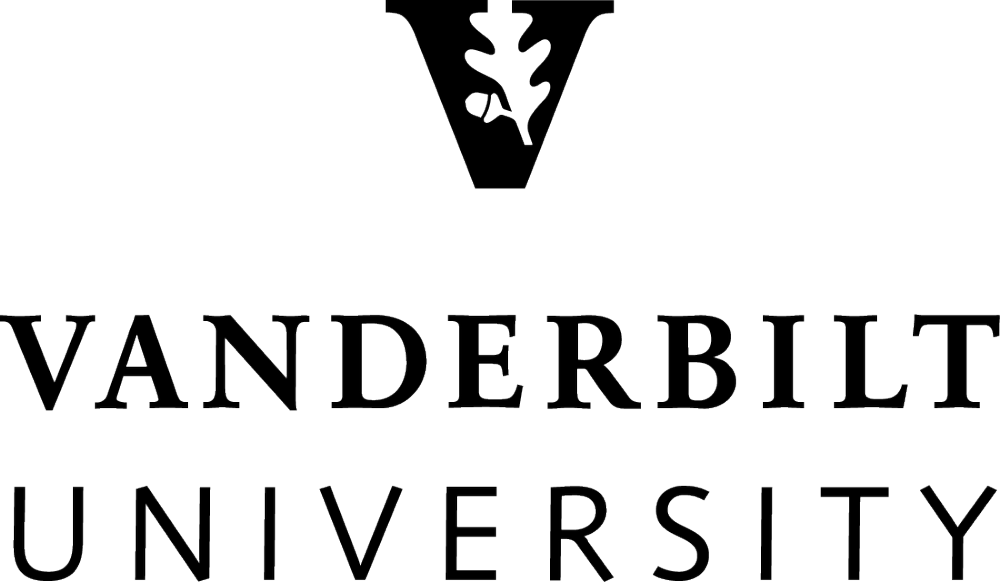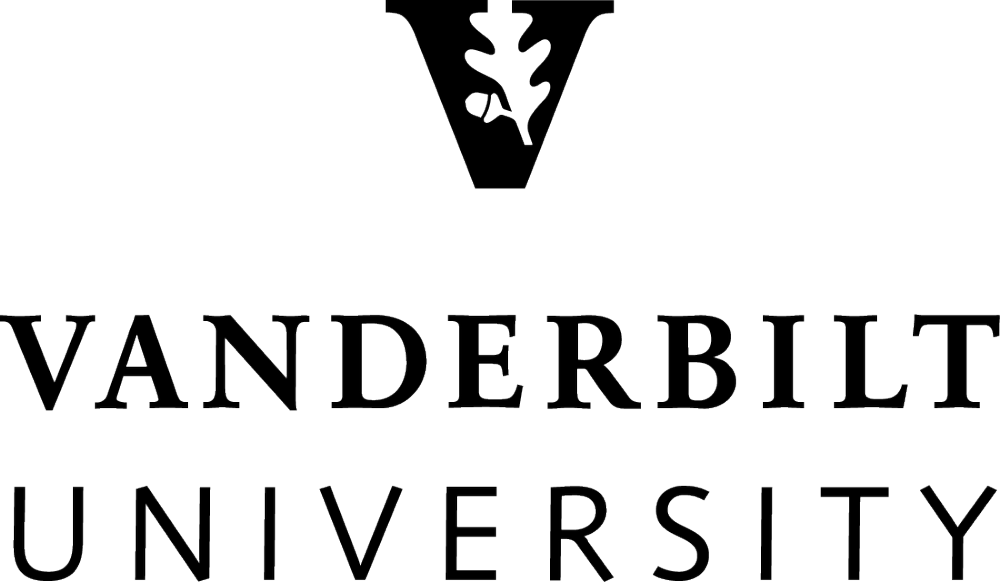 American University
Amherst College
Barnard College
Bentley University
Boston College
Boston University
Bucknell University
Carnegie Mellon University
Clemson University
Colgate University
College of Charleston
College of the Holy Cross
Cornell University
Dartmouth College
Duke University
Fairfield University
Fordham University
George Washington University
Georgetown University
Hamilton College
Harvard University
Hobart and William Smith Colleges
The Julliard School
Lafayette College
Lehigh University
Long Island University
Manhattan School of Music
Morehouse College
The New School
New York University
Northeastern University
Penn State University
Princeton University
Providence College
Rice University
Roosevelt University
Savannah College of Art and Design
Skidmore College
Southern Methodist University
Syracuse University
The Taft School
Trinity College
Tufts University
Tulane University
Union College
University of California – Santa Barbara
University of Chicago
University of Colorado Boulder
University of Delaware
University of Denver
University of Illinois at Urbana-Champaign
University of Miami
University of Richmond
University of Southern California
University of St. Andrews
University of Texas at Austin
University of Virginia
Villanova University
Wake Forest University
Washington University in St. Louis
Wesleyan University
Williams College