Supporting Friends Academy
At Friends Academy, we strive to celebrate and nourish the unique gifts and talents of each student and to make learning a joyful and empowering experience. Participation in annual giving is critical to the success of our school. We rely on the shared commitment from all in our community to realize our vision, live out our mission, and uphold our Quaker values.
Participation in annual giving is critical to the success of our school. We rely on the shared commitment from all in our community to support our mission and Quaker traditions.
The Friends Academy Annual Fund is the single most important fundraiser of the school year. All gifts to the Annual Fund are an investment in our students, faculty and staff. The Annual Fund provides unrestricted funding for the operating budget, contributing approximately 7% to the total budget each year.
The Annual Fund provides outstanding opportunities beyond those covered by tuition and fees. The Friends Academy Annual Fund lifts our educational programs to the highest academic standards. To attract, retain, and develop exceptional teachers, Friends Academy must offer competitive compensation, professional development, and a dynamic and supportive teaching environment. The Annual Fund supports our students with exemplary academic programs, superb fine arts and music, competitive athletic programs, cutting-edge technology, advanced learning facilities and financial aid.

Champions for Charity
Thursday, November 30 through Saturday, December 2
Friends Academy is once again proud to participate in Americana Manhasset's Champions for Charity® Holiday Shopping Benefit!
Over the last 28 years, with the participation of over 70 Americana Manhasset and Wheatley Plaza stores and Champions like you, Champions for Charity® raised close to 18 million dollars in support of over 100 participating not-for-profit organizations.
Register for a CHAMPION NUMBER today and designate Friends Academy as your charity of choice.
Save the Date!
2024 Friends Academy Dinner & Auction
April 12, 2024
Friends Academy's largest fundraising event of the year, A Night Out with Friends with take place on Friday, April 12th, 2024 at the Garden City Hotel.
This will be the 32nd Annual Dinner and Auction, which supports Friends Academy's commitment to academic excellence and Quaker values.
If you are interested in learning about ways you can be a part of the evening please reach out to us by filling out this form.
Check out photos from last year!
Visit our Instagram page to see how our Annual Fund enriches the lives of our students and faculty every day.
Gifts of Cash
Gifts of cash are the easiest and most direct way to give to Friends Academy and are tax-deductible under the U.S. tax law. Gifts of cash can be made online, by sending a check, or by calling the Advancement Office.
Make a credit card gift online by clicking the "Make a Gift" button

Send a check (made out to Friends Academy)

Contact the Advancement Office at:
Friends Academy
270 Duck Pond Road
Locust Valley, NY 11560
(516) 393-4251
Matching Gifts
Many companies offer a matching gift program for their employees and retirees who make charitable contributions to nonprofit organizations. If you work for a matching gift company, you could double or even triple your gift to Friends Academy. Please use the below search tool to see if your company will match your donation and to access the forms, guidelines, and instructions that you need to submit a matching gift.
Matching Gift
and
Volunteer Grant
information provided by

Your gift, along with the matching gift from your employer, is an excellent way to maximize your contribution to Friends Academy.
Our Information
When submitting a matching gift through your company's electronic portal or if your company still uses a paper form you may need the following information:
Our EIN:
Friends Academy Tax ID #:
11-1633485
Our Mailing Address:
Our Contact Information:
Gifts of Securities
Marketable securities can be an attractive asset to contribute to Friends Academy. The donor who gives appreciated stock will usually avoid the capital gains tax on the stock's appreciation and will receive a charitable deduction based on the market value on the date the stock is received by Friends Academy. Appreciated gifts of stock must be held more than 12 months to qualify for long-term capital gains. Please read the following instructions for making a gift of stock to Friends Academy.
Bequests
No one is too young or too old to properly prepare for the transmittal of his or her property by means of a will. Aside from the benefits of being able to decide how your property may be distributed to your heirs, there are additional benefits:
You may choose your executor. An executor gathers the assets of your estate and then distributes these asset according to your expressed wishes.

You may reduce or completely eliminate estate and inheritance taxes by the directions of your will, and by charitable bequests.

You may name guardians for your surviving minor children.

You may establish trusts for surviving heirs, thereby protecting heirs who may not be able to manage money. Trusts also save heirs from the burden of financial responsibility.

You may choose your own trustee. A trustee is an individual or organization experienced in handling money and legally qualified to do so.

You may select that portion of your estate from which taxes due are to be paid.

You may mention Friends Academy and other charities with which you have lifetime affiliations and interests in your will.
A Bequest to Friends Academy....
May be an unrestricted outright gift for a use designated by Friends Academy. This type of bequest is most helpful.

May be restricted as to form and use...as to form: Friends Academy may be directed to use the income only or the principal as well. As to use: Friends Academy may be directed to establish endowments, capital needs, scholarships or other funds.
Gifts-in-Kind
Another method of contributing to Friends Academy is through our gift-in-kind program. A gift-in-kind (GIK) is typically in the form of services rendered for Friends Academy or other property which you as the donor may give to Friends and in return receive a charitable deduction for the value of the service. It is the responsibility of the donor to secure an official appraisal for the fair market value of the item to be donated. Examples of GIK are furniture, a vehicle, printing services or gift certificates to area restaurants.
Endowed Gifts
Establishing an endowment in your name or in the name of a loved one is an excellent way to help ensure continuous support of Friends Academy. Endowment gifts are invested donations whose earned interest is used to support our students. Donors can even choose to designate their gift towards a specific program, if desired.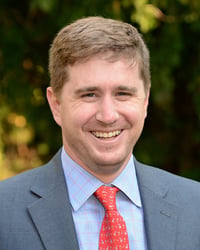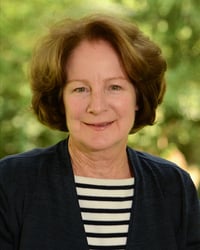 Leadership Giving Societies
Head of School Circle

$50,000 and above

Leadership Circle

$25,000 - $49,999

Friends Circle

$15,000 - $24,999

Meeting House Circle

$10,000 - $14,999

Duck Pond Circle

$5,000 - $9,999

Matinecock Circle

$2,500-$4,999

Red & Black Circle

$1,000 - $2,499

Young Alumni Leaders

(Alumni within 10 years of graduation)

$100 and above

Gideon Frost Society

Recognizing donors who contribute $ 10,000 + to the Annual Fund in a single fiscal year (July 1 - June 30). The Gideon Frost Society honors and celebrates our most philanthropic supporters.
Additional Giving Societies
| | |
| --- | --- |
| The Lamp Association | $500 - $999 |
| FA Club | $1 - $499 |
Who Contributes to the Annual Fund?
Since the Annual Fund is the most significant yearly fundraiser at Friends Academy, we ask for participation from all members of the community - parents, alumni, grandparents, parents of alumni, faculty and staff.
How much should I give?
We hope that you make Friends Academy your highest philanthropic priority each year. Annual Fund gifts range from $1 to $100,000. Although leadership gifts are important to Friends Academy's financial sustainability, every gift matters. What is important is that everyone participates!
When should I make my gift?
In the beginning of the school year, you will receive a letter requesting your support of the Annual Fund. We encourage you to make your tax deductible gift or a pledge by December 31st.
Can I make a pledge now and make my gift later?
Early pledge commitments are welcomed and encouraged. Making your commitment early saves Friends Academy money and resources. Once you make a pledge, you will receive an acknowledgement and pledge payment reminders. You have until June 30th to make your final payment.
Is my gift tax-deductible?
Friends Academy is a non-profit 501 (c) (3) organization under the Internal Revenue Code. Gifts to the school are tax deductible as allowed by law...
Are there other ways to give to Friends Academy?
Yes. In addition to annual gifts of cash and gifts-in-kind, individuals can also give a gift of securities or establish trusts, bequests and endowments. Please call Kevin Barry, Director of Advancement at (516) 393-4269 if you have any questions on how you can help support students at Friends Academy through a philanthropic gift.
What if my company matches my gifts – will the match apply to my total giving each year?
If you have sent in a matching gift form with your contribution, we will credit your giving record with the match. It should be noted that many companies only send their matching gifts on an annual, semi-annual, or quarterly basis. You human resources office should be able to tell you your company's matching gift policy.