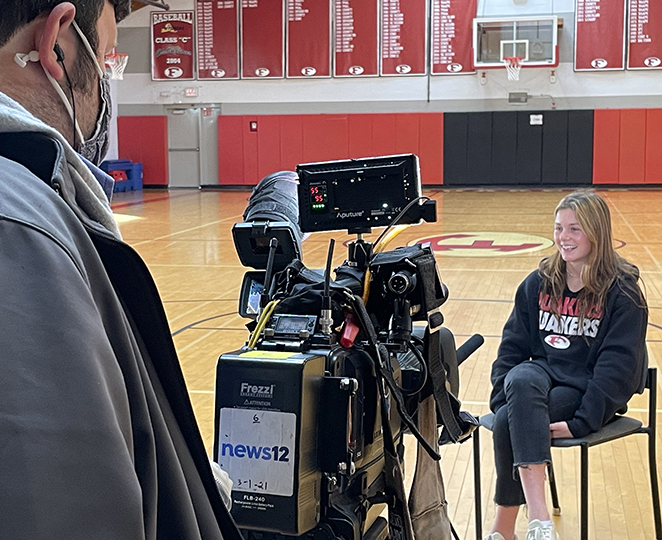 Congratulations to senior Charlotte Semlies, who was selected as News12's current Scholar-Athlete.
Each week, a different student-athlete is chosen from across Long Island as part of News12's program to recognize and celebrate the combination of stellar academics and athletics. To qualify, candidates must provide SAT and ACT scores, as well as a minimum unweighted GPA of 3.5 out of 4.0. Nominees are asked to provide significant athletic achievements, examples of leadership, and extra-curricular activities that demonstrate service and commitment to the outside community.
A three-season athlete, Charlotte plays field hockey, ice hockey, and lacrosse and is serving in a leadership position across all three sports this year. This coming fall, Charlotte will be attending University of Chicago.
Watch News12's video of Charlotte.