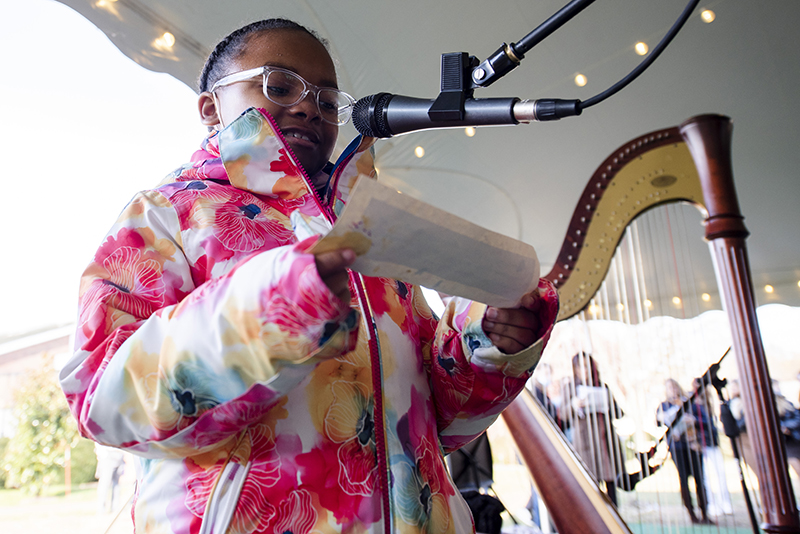 For Quakers and Friends schools, a vigil is a way of expressing a commitment to peace visibly in the world. Historically, Friends communities gather in peace vigils in response to events and at other times to remind ourselves of our commitment to peace while centering on our ability to create peace as an active part of our daily lives. On Thursday, December 2, the entire Friends Academy student and adult community participated in this year's first peace vigil.
Student leaders in our newly formed Middle School Inclusion Alliance led the event with personal testimonies at our first all-school peace vigil of the year. Seventh-grader Damian B. hopes to see us all treating each other with respect and living without hate and divisiveness. "I am committed to being a good listener with an open mind and an open heart," he said. Upper School students added to the vigil by expressing themselves through musical instruments and two Lower School students opened and closed the vigil with a moment of silence and an ending thought.
"Peace vigils serve as reminders of our focus and our ability to be change agents in ourselves, in our school, and in the world," said Jen Cort, our Quaker-in-Residence.