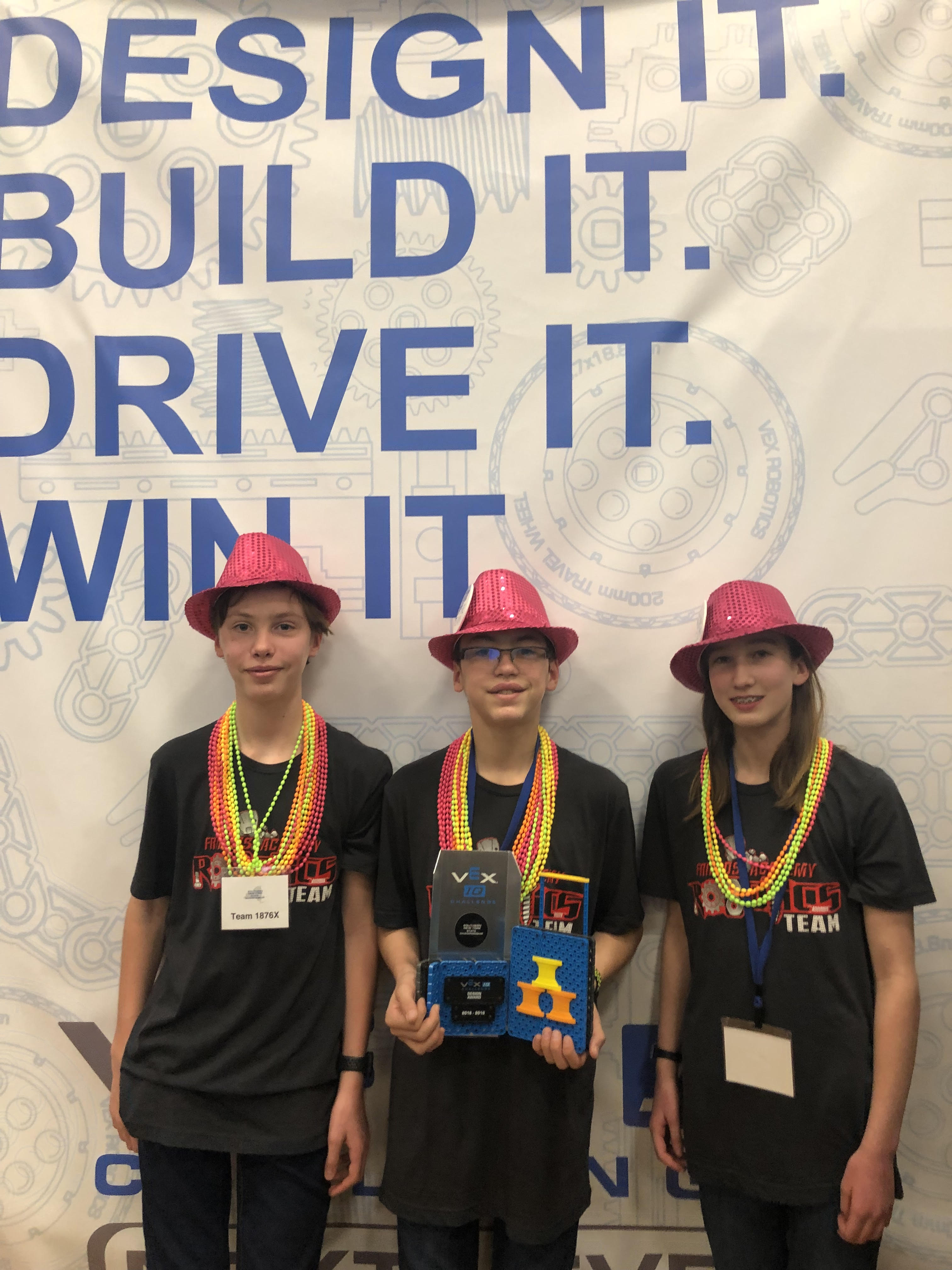 Rigel and Tobey Mummers and Nell Kurita of Team 1876X, right, display the Design Award at the Vex IQ Southern New York State Championship.
On Saturday, Feb. 9th, the Middle School Robotics Team 1876X (Nell Kurita, Tobey Mummers and Rigel Mummers) captured the distinguished Design Award at the Vex IQ Southern New York State Championship, which helped propel them and their robot into the World Championships in Kentucky in April.

This award recognizes the team that develops a design notebook that reflects the process of the team's robot design over several months of competition. The notebook, along with the robot, are reviewed by judges and the team who can most effectively explain and clearly answer questions during the interview phase with the judge wins this prestigious award.
The top 25 teams in Southern NY qualified for this competition, which was held at the Hewitt School in NYC.

Friends Academy was represented by three teams, who have been busy designing, building and adjusting/tweaking their robots since September:
Team 1876A:

Richard Wang, Charles Englander, Justin Kelly, and Matthew Yang
Team 1876X:

Nell Kurita, Tobey Mummers, and Rigel Mummers
Team 1876Z:

Delia Zhong, Arianna QSV, and Senuli Peiris
Additionally, the notebook for Team 1876A placed in the top 5 best in the State and Team 1876X earned the #3 state ranking.