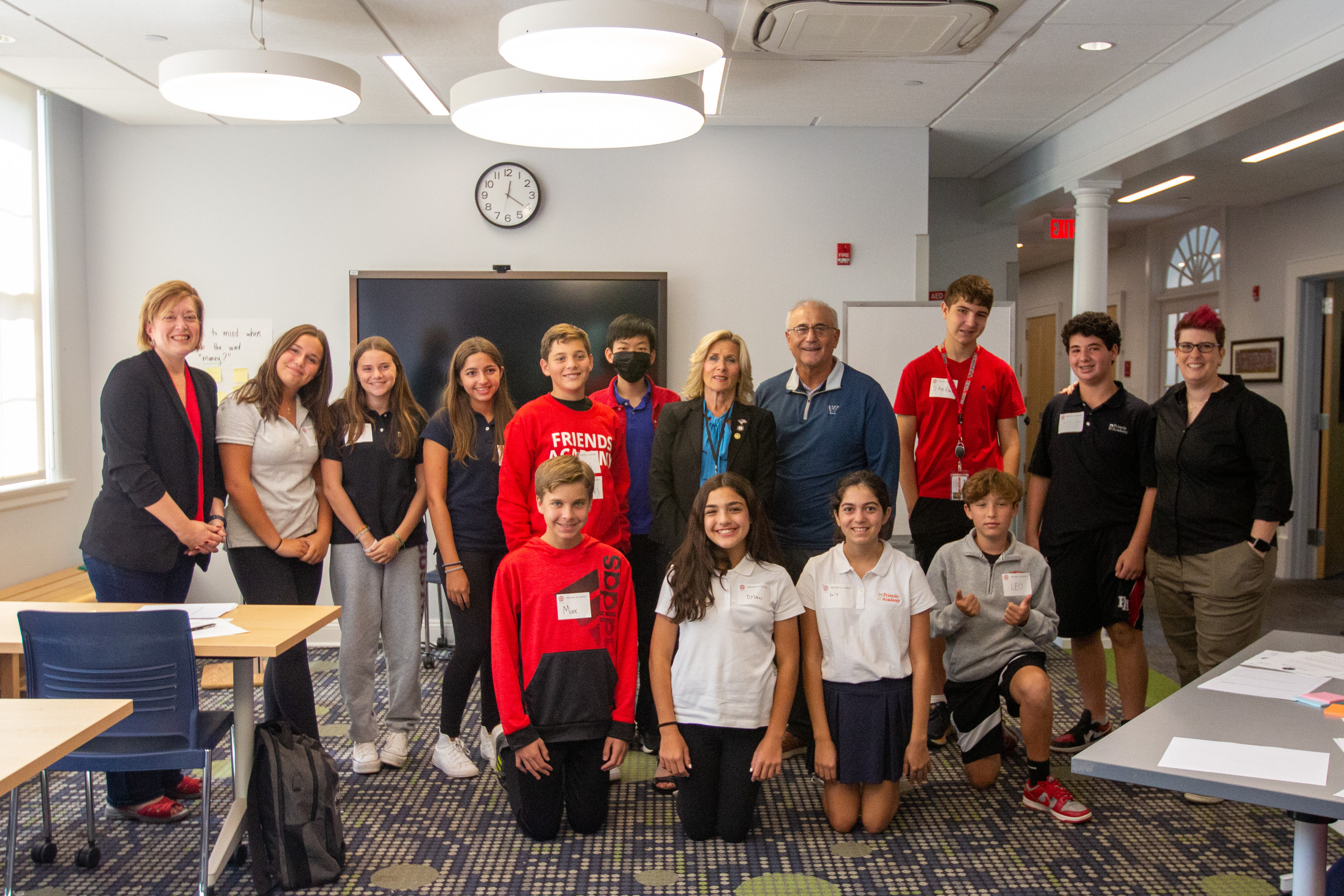 Now in its second year, the Middle School Entrepreneurship program will offer Friends Academy students more challenges and opportunities with real-world issues. On Friday, September 16 the eighth-grade Entrepreneurship class invited the City of Glen Cove Mayor Pamela Panzenbeck and Glen Cove Councilman Joseph Capobianco to their classroom to discuss a project that will require students to journey into the local community and put to practice the Quaker Testimony of Service.
"Kids your age should be making connections and meeting other people," Mayor Panzenbeck began. "Your project is to visit the Glen Cove Senior Center and figure out how we can get more seniors within the community to participate in the available activities at the center."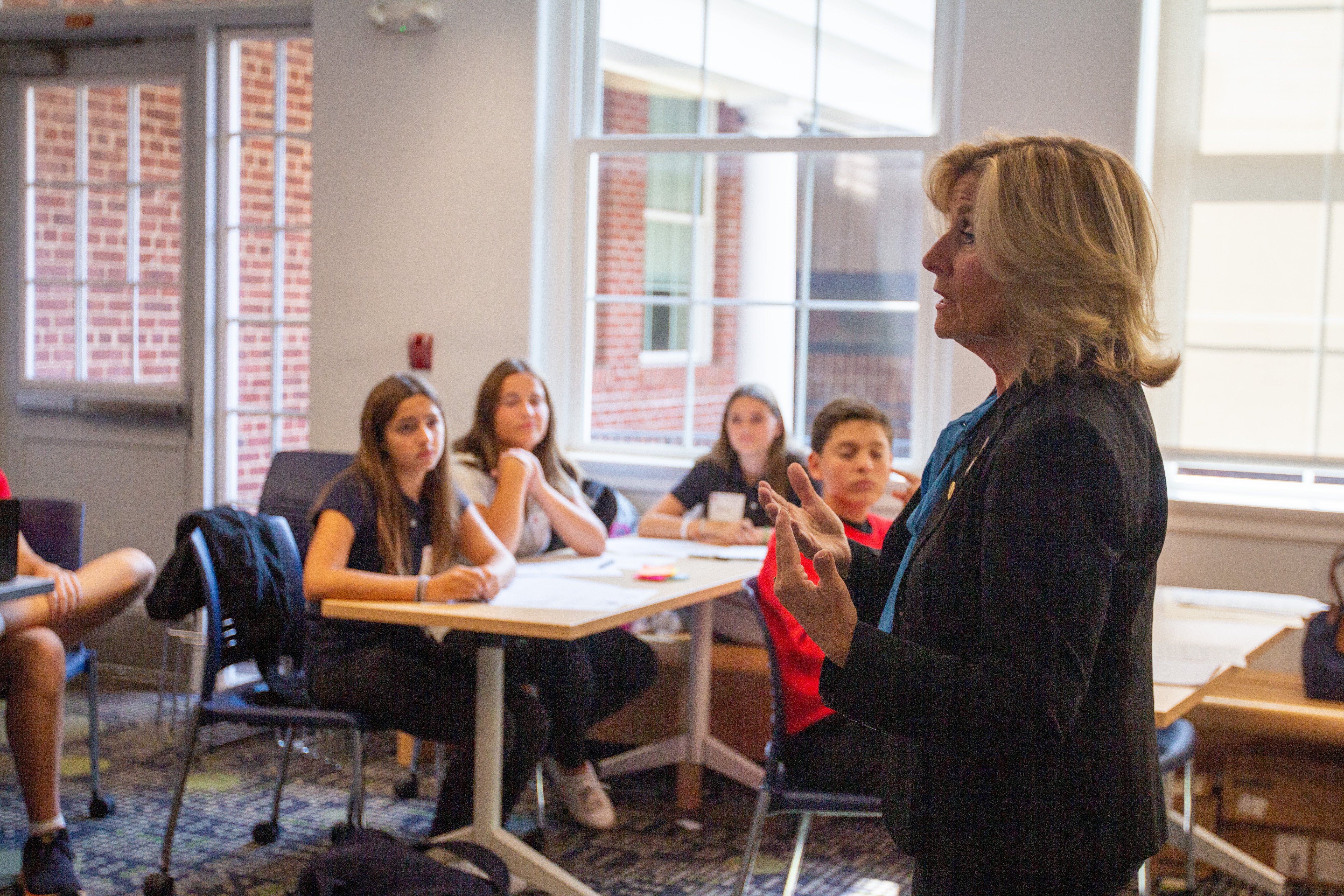 As part of their visit and "field research," Mayor Panzenbeck encouraged students to think about their favorite activities so that they could leverage their passion to talk to seniors and raise their interest and engagement. The mayor also stressed in her presentation how intergenerational friendships can provide students with important networking opportunities and real-world connections and context.
Students will be challenged by both the project and clock as they will have only a few weeks to interview seniors and volunteers, analyze the landscape, and brainstorm original solutions that they will ultimately present back to Mayor Panzenbeck.