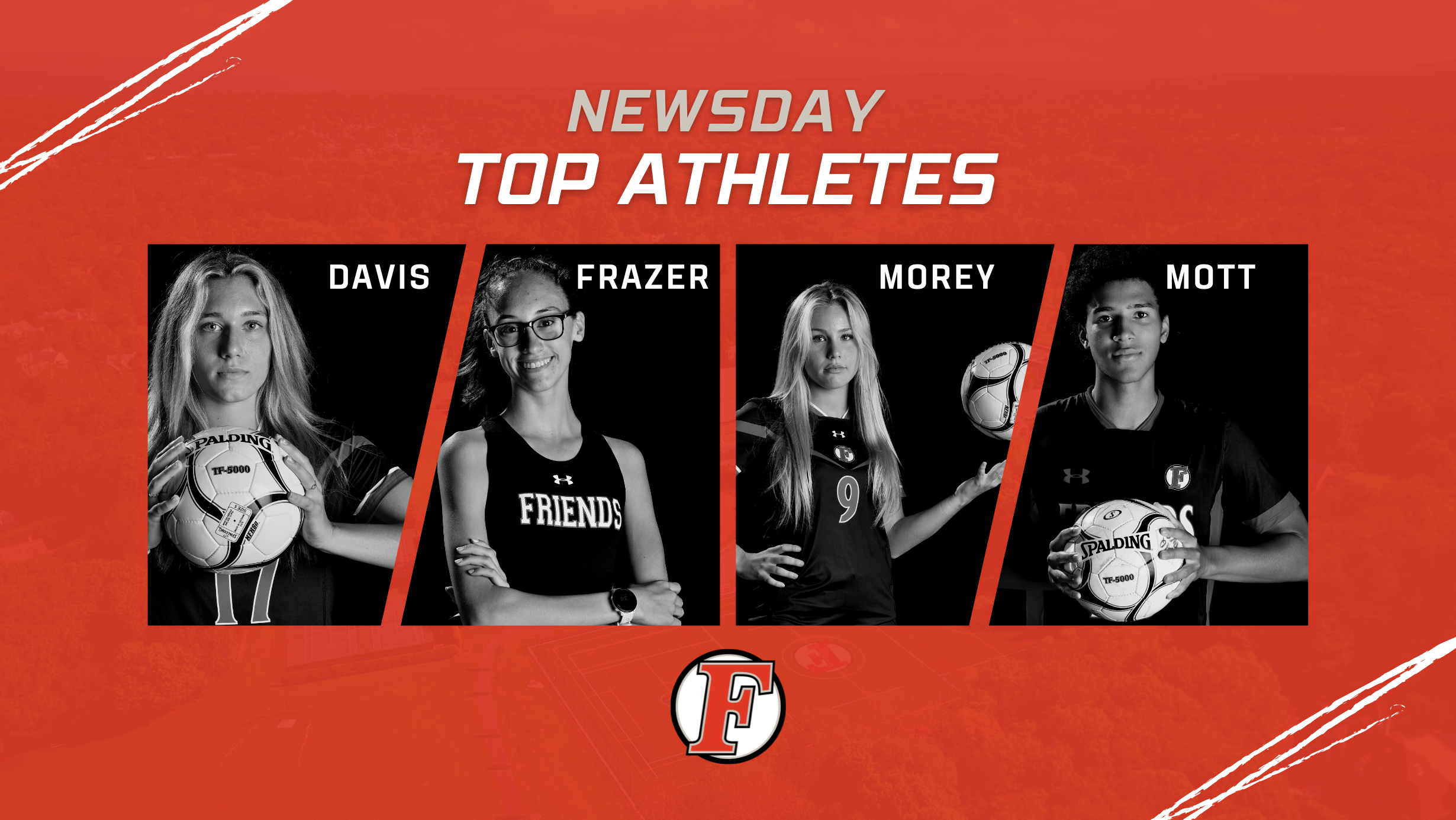 The Friends Academy Fall Athletics season is onto an impressive start. The Girls Soccer team is currently 3-0 in Conference A and has two athletes selected as Newsday Top 100 Girls Soccer Players. "Committed to Clemson as a midfielder, Danielle Davis '23 is known to score from over 35-yards and going for a header to get the goal. Danielle was a top scorer in the 2021 season with 13 goals and 11 assists. Four-year Varsity player and attacking midfielder Maya Morey '24 had 14 goals last season and is expected to continue her impressive scoring percentage this season," wrote Newsday.

On the 2-0 Cross Country team, Aislinn Frazer '25 has been selected as a Top 25 Girls Cross Country Runner on Long Island by Newsday. Noted as being the fastest returner in Nassau, Frazer placed ninth in the Class B Public School State Championship last fall with a time of 19:20.4 in the 5K.

On the Boys' side, three-season athlete Logan Mott '23 became a top scorer and team leader in his junior year. Named team captain this fall, Coach Edgar Posada said of Logan, "He demands of his teammates as much as he demands himself." Logan is also a member of the Basketball and Spring Track & Field teams at Friends Academy.