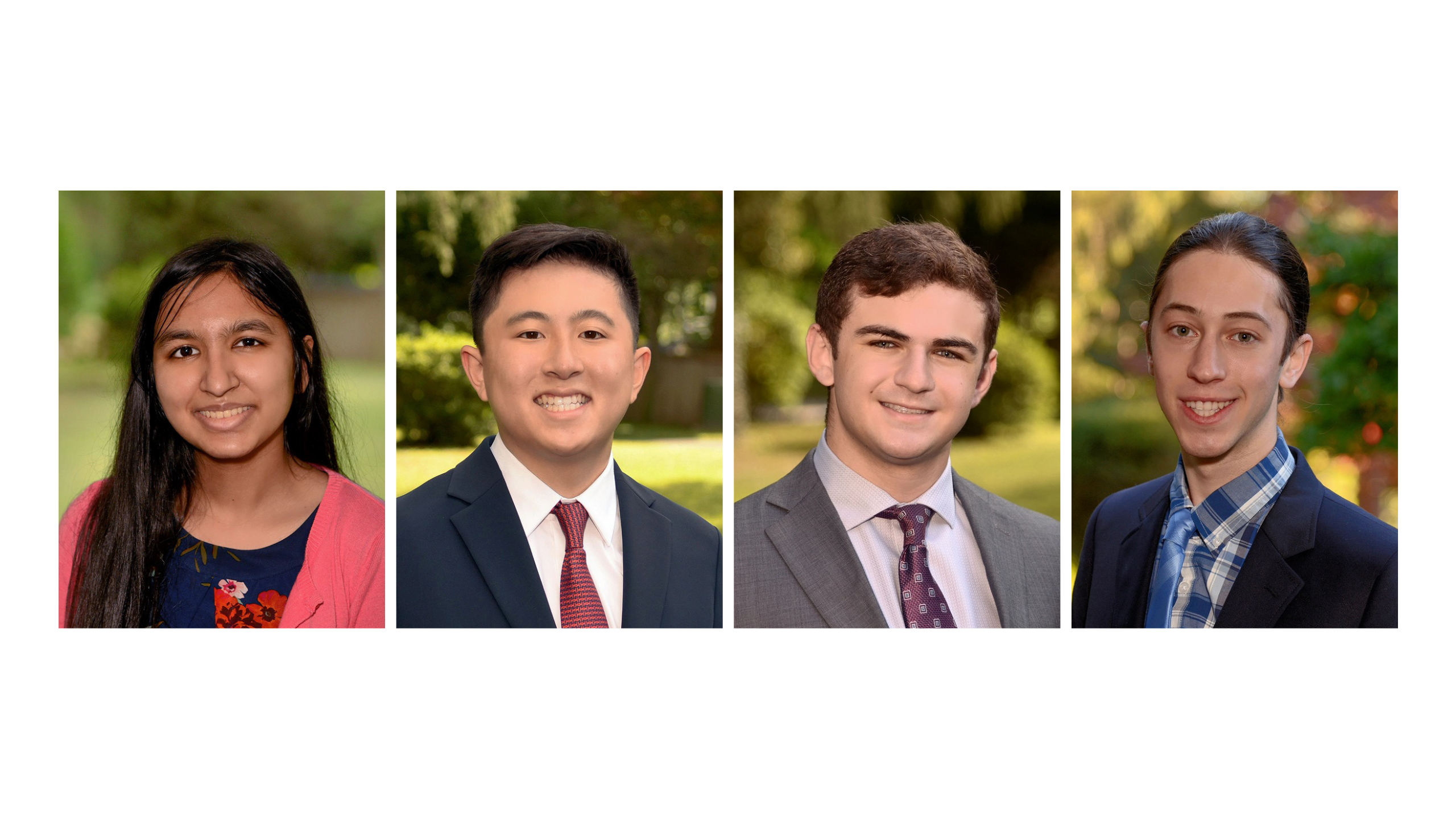 Congratulations to Srishti Bansal '22, Nathaniel Chen '22, Giovanni De Geronimo '22, and Ethan Labelson '22 for advancing to Finalist standing in the National Merit Scholarship Program competition. Each year, about 1.5 million high school students enter the competition by taking the Preliminary SAT/National Merit Scholarship Qualifying Test.
In September 2021, these students were selected as four of the 16,000 Semifinalists. In late February, our students were notified that they had moved on to the Finalist standing and will be receiving recognition as Merit Scholars.
Our students will soon be notified over the next few months if they will receive one of the 7,500 scholarships offered this year.