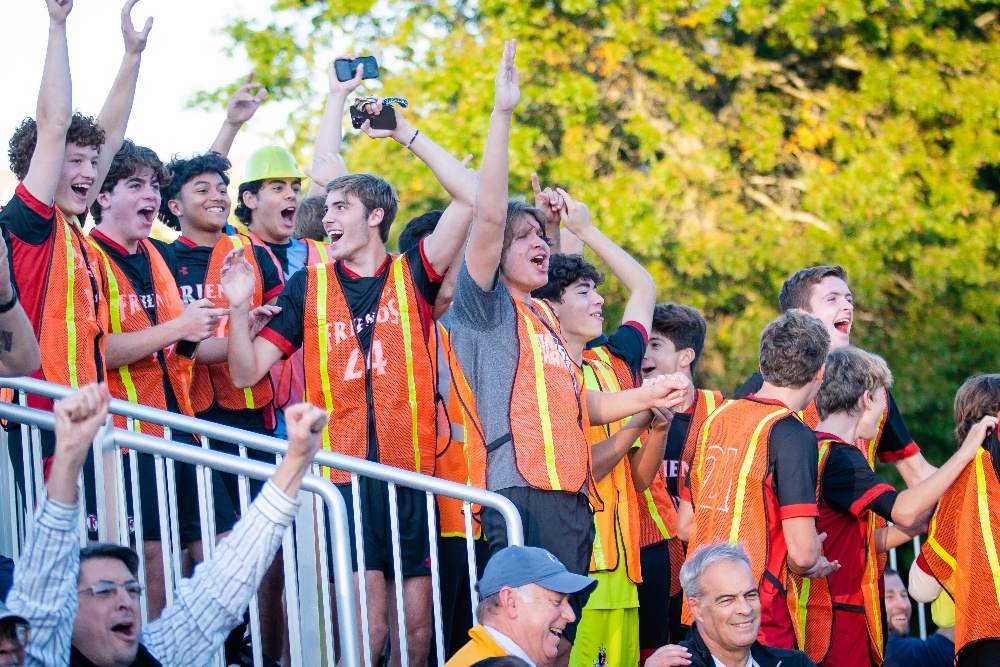 On Thursday, Oct. 6, "Under the Lights" returned to the Friends Academy turf with two back-to-back matches as Varsity Girls and Boys Soccer hosted their annual Under the Lights Games on Thursday, Oct. 6th.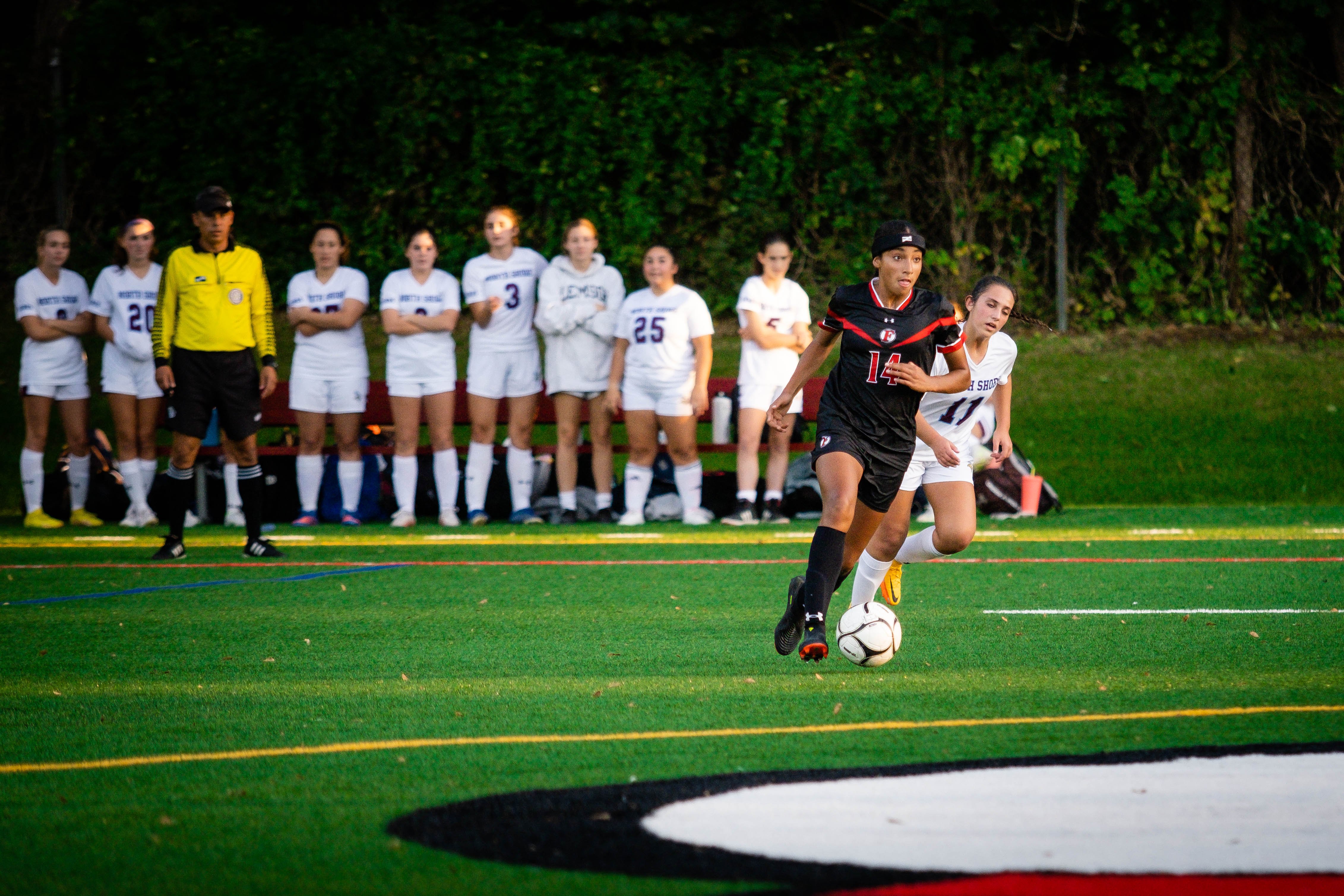 The night featured a construction theme, created by the Student Athletic Council, anchored by the tagline and hashtag, #CautionBuildingChampions. That night, the student section, dressed in reflective vests and hard hats, cheered on both teams under the stadium lights boosted by the Varsity Cheer Team.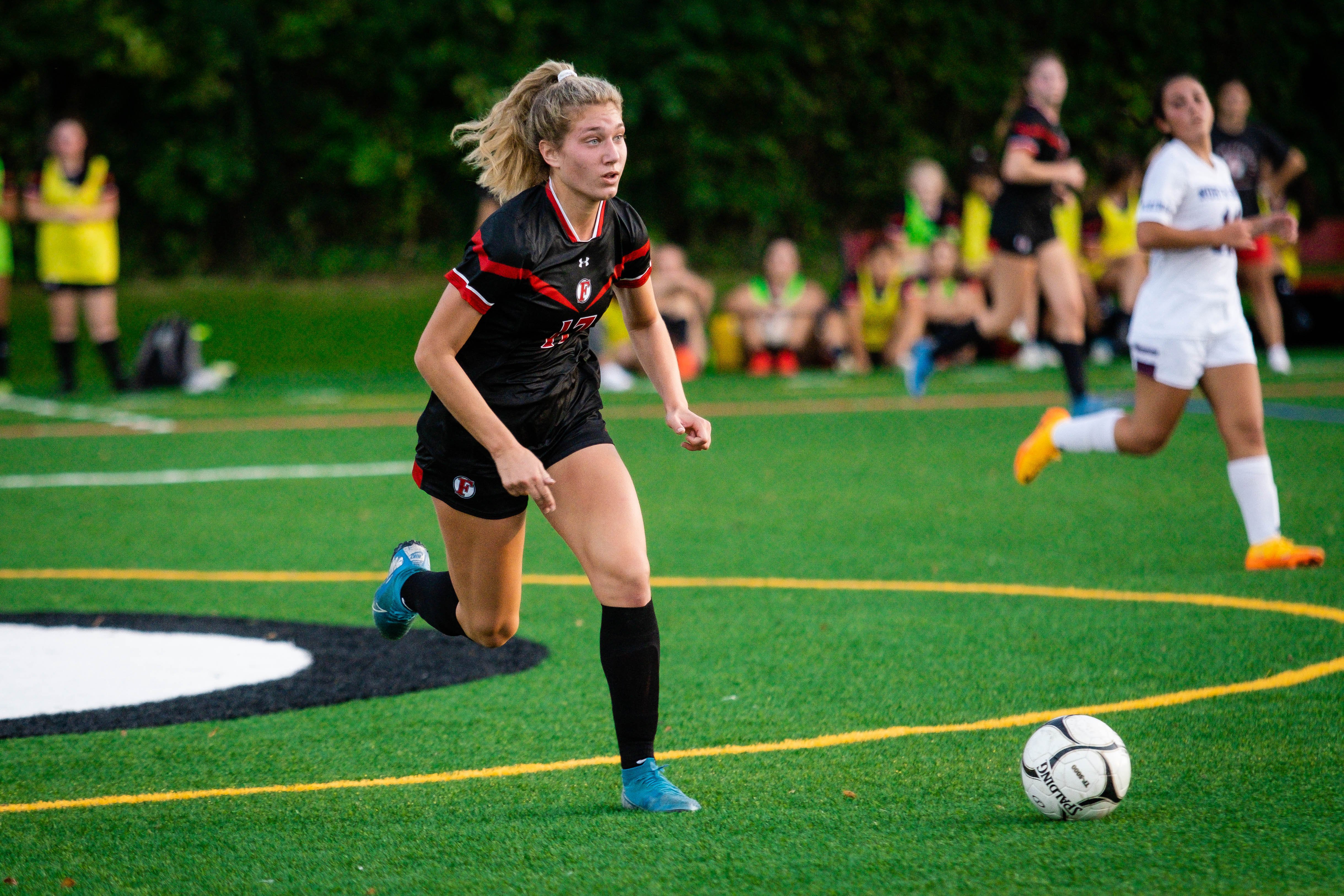 The girls remain undefeated as they handily collected a 4-1 win against North Shore High School with Danielle Davis '23 making an impressive two goals. The Boys had a close game but unfortunately fell to Jericho High School 2-1 with the Friends Academy goal scored by Logan Mott '23.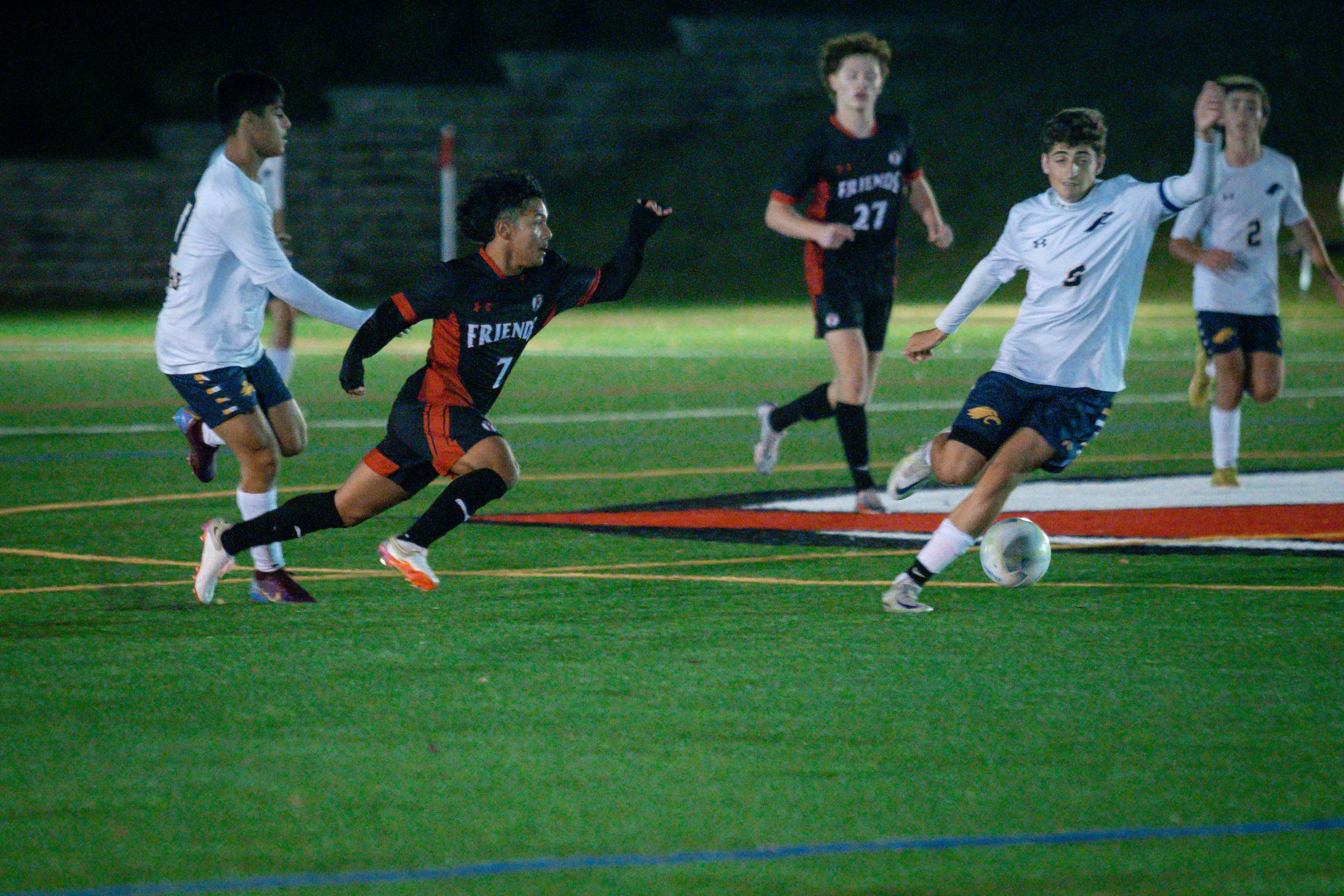 Senior Nights kick off this week as Varsity teammates celebrate the achievements of their seniors, starting Tuesday, Oct. 11th:
Tues. Oct. 11

– Girls Tennis

Wed. Oct. 12

– Boys Soccer

Thurs. Oct. 13

– Girls Soccer

Fri. Oct. 14

– Field Hockey

Sat. Oct. 15

– Cheerleading and Football

Thurs. Oct. 27

– Cross Country
Finally, this Friday, Oct. 14th, Friends Academy will be hosting its final fall season "Under the Lights" game as Varsity Field Hockey heads to the turf at 6 pm to take on Sewanhaka District. Come on out and cheer on your favorite teams this week! #RollQuakers
Photography by Alvin Caal and Diana Parente/Friends Academy