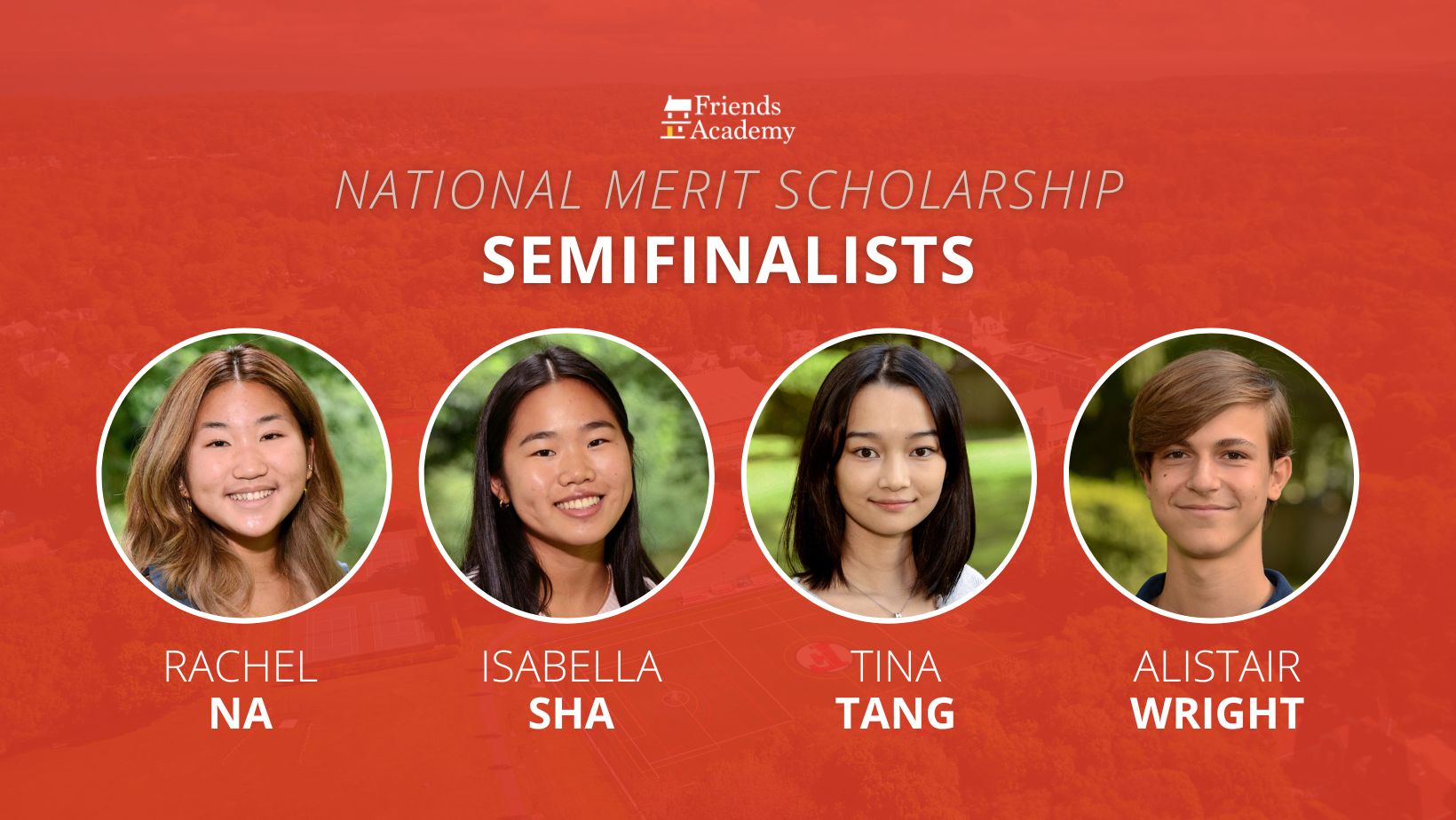 On September 14, 16,000 students in the United States were named semifinalists for National Merit Scholarships. Four Friends Academy seniors were among the selected – Rachel Na, Isabella Sha, Tina Tang, and Alistair Wright.
In order to enter the competition, these students met the program entry and participation requirements by taking the Preliminary SAT/National Merit Scholarship Qualifying Test during their junior year in Fall 2021. After scores were received and reviewed from over 1.5 million entrants, only 50,000 students move into the possibility of becoming semifinalists. The four Friends Academy students are among the one-third of those 50,000 test-takers to qualify as semifinalists.
In February 2023, 15,000 semifinalists will be notified if they have advanced to the finalist standing and receive a Certificate of Merit which would be presented to each finalist by their principal.