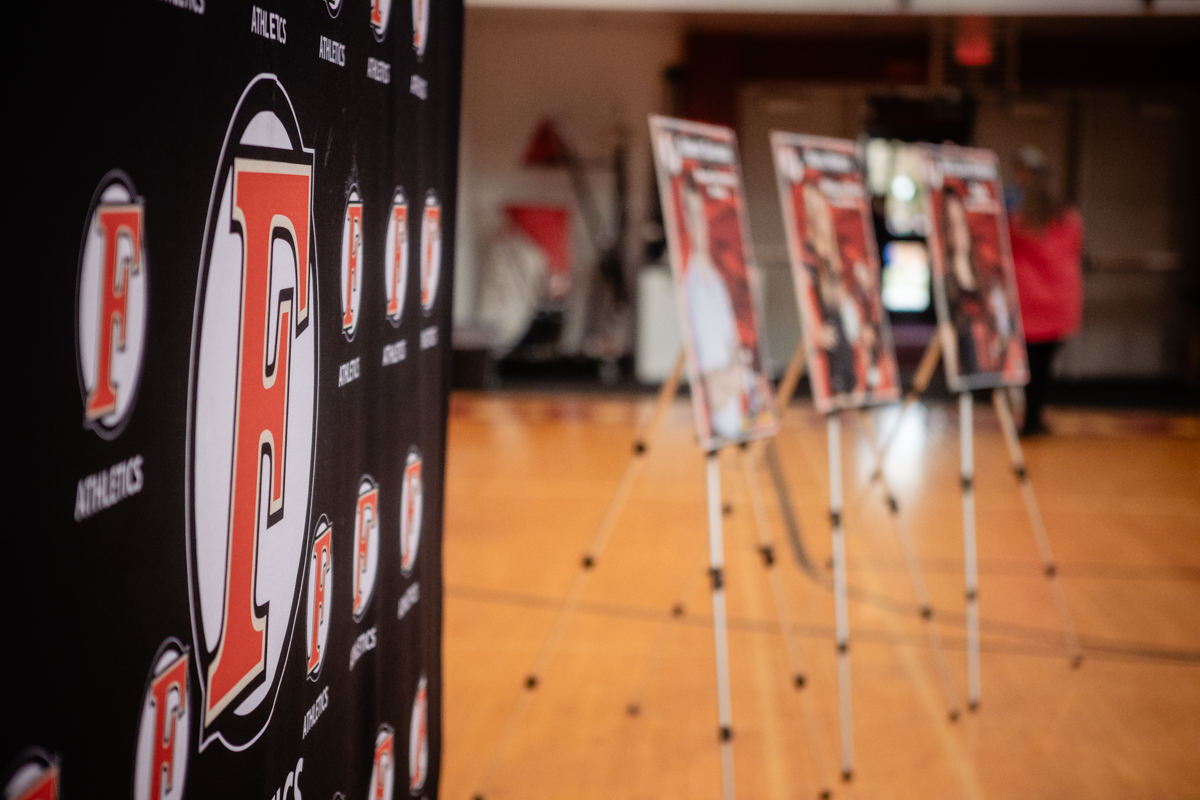 "This is my favorite day of the year," hyped Director of Athletics Dr. Diana Parente, as she kicked off National Signing Day at Friends Academy on Wednesday, Nov. 8. "This is a celebration of our Quaker Testimony of Community and is a day that we recognize the collective effort that has led all of us to this momentous point," she added.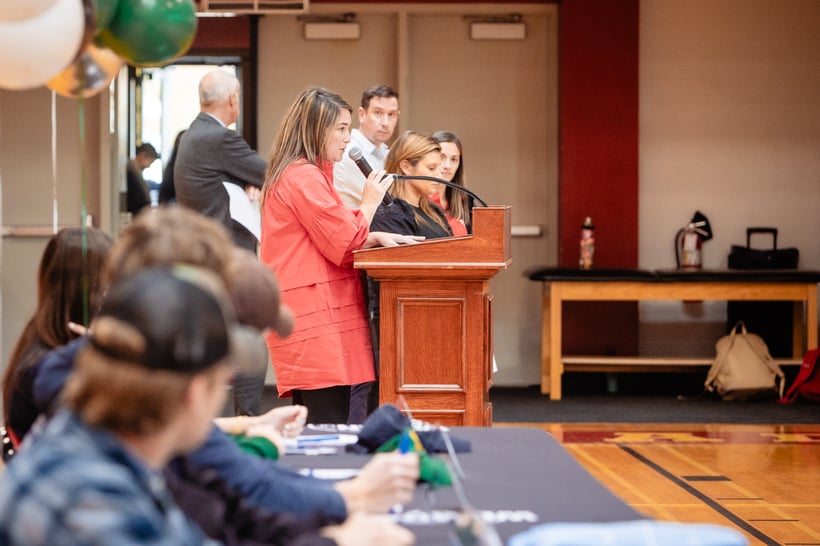 FA honored five senior student-athletes signed their National Letters of Intent and are college-bound for competitive athletics in the fall of 2024:
Skylar Cohen – Yale University, Women's Lacrosse
Maya Morey – William & Mary, Women's Soccer
William Gokey – Columbia University, Men's Rowing
Henry Davison – Brown University, Men's Rowing
Campbell Florence – Dartmouth College, Men's Lacrosse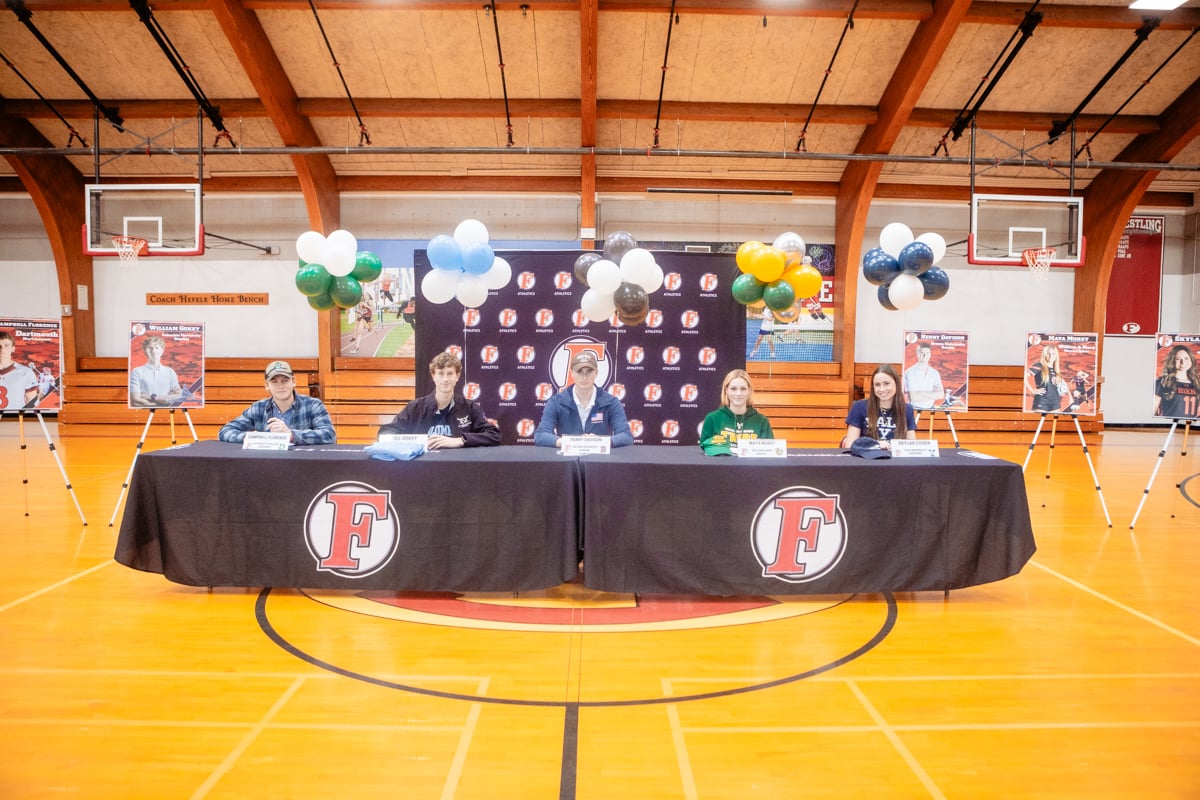 In front of family, friends, classmates, coaches, and Friends Academy faculty, the five honorees sported their college attire as matching-colored balloons soared behind them. Near life-sized posters were mounted on the sides of the official signing table and before the athletes committed, an FA adult chosen by each student took to the podium to speak to that individual's athletic, academic, and moral character.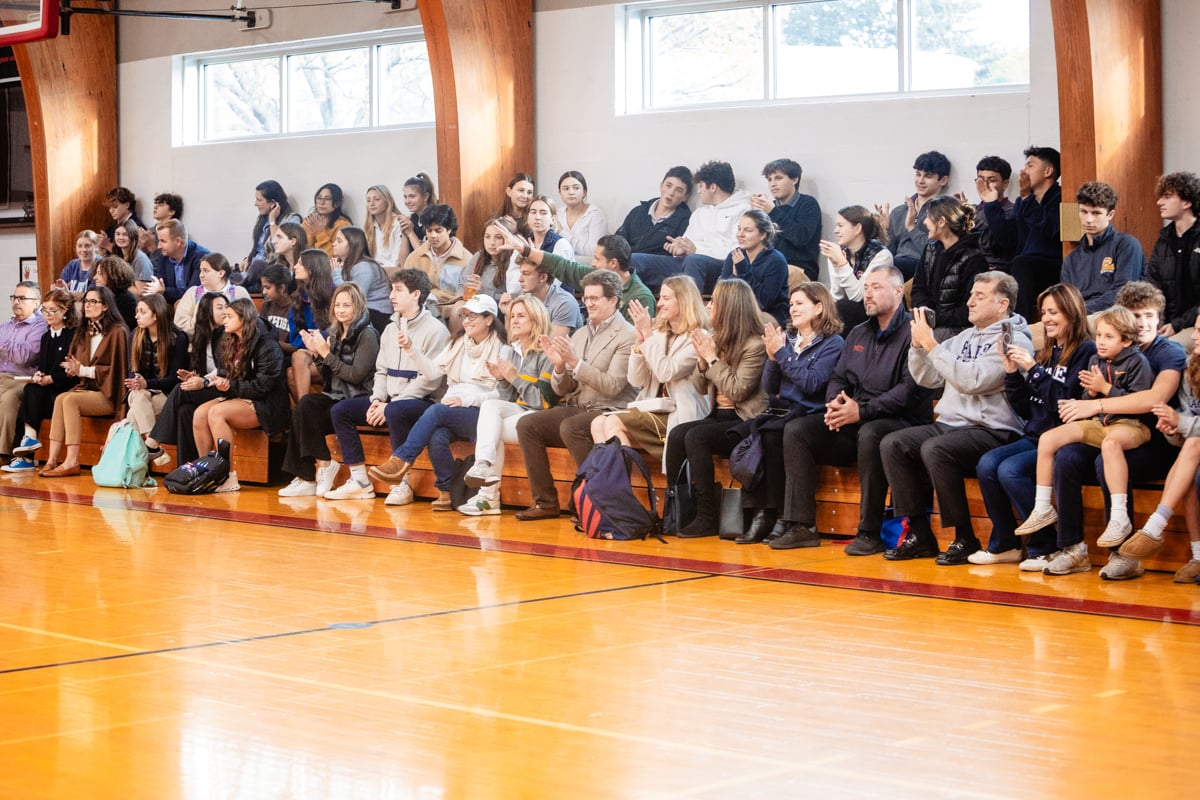 Skylar Cohen
"I know how hard Skylar works," began Varsity Lacrosse Coach Rachel Dooley about senior Skylar Cohen, who will join Yale University's Women's Lacrosse team this fall. "She is a triple threat in Lacrosse with her game-changing plays, but most importantly, she takes the time to coach her younger sister and her friends." With 68 goals and 35 assists, Skylar has scored over 100 points. In spite of her impressive athletic chops, "Skylar always put her studies and grades first," said Coach Dooley. "She makes it look easy."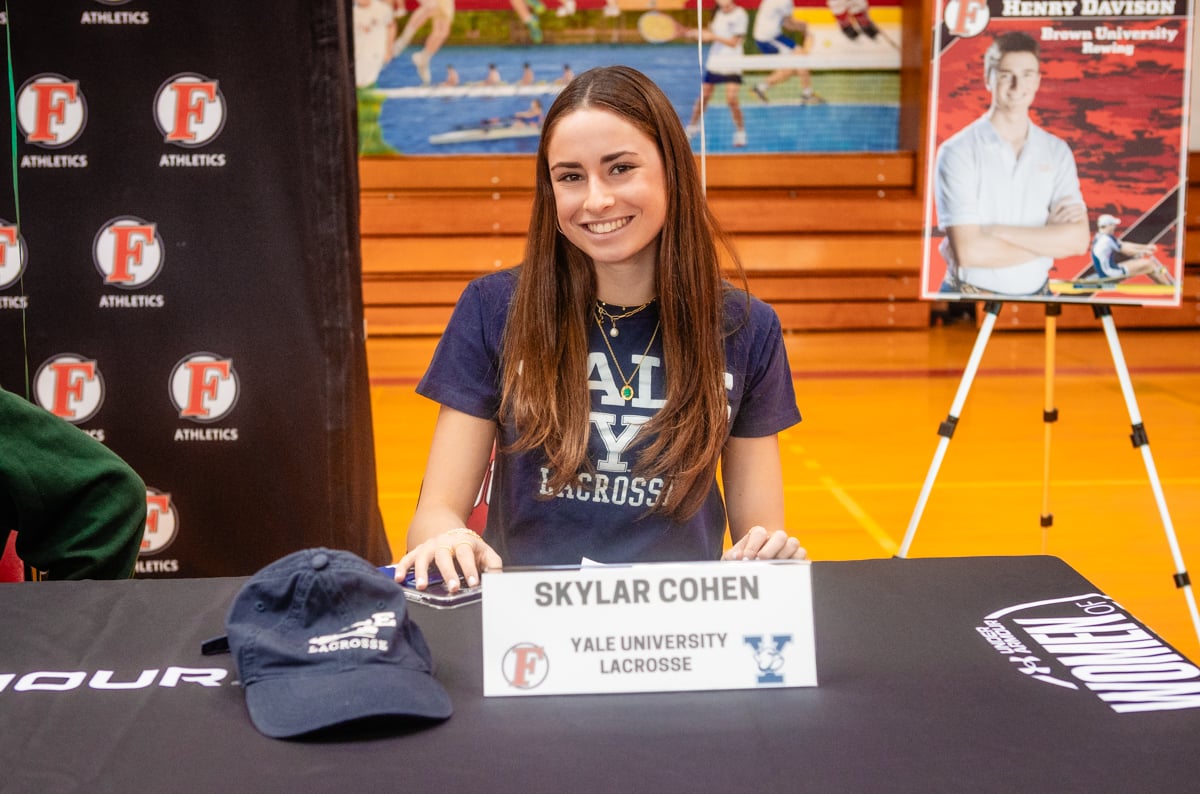 Maya Morey
"Over 500,000 women play high school soccer and only 2.1% go on to play college," noted Varsity Soccer Coach Vincenza DeCrescendo. "Maya's confidence is unmatched. In her sophomore year, I saw her play harder than anyone else I had ever seen," said Coach DeCrescendo of senior Maya Morey, who will play Women's Soccer for William & Mary in the fall. "Maya can score goals, but she is also a playmaker. She knows when to take the ball and when to distribute it to someone else. It's players like Maya, whose name will continuously flow around the FA Soccer Field," Coach DeCrescendo praised.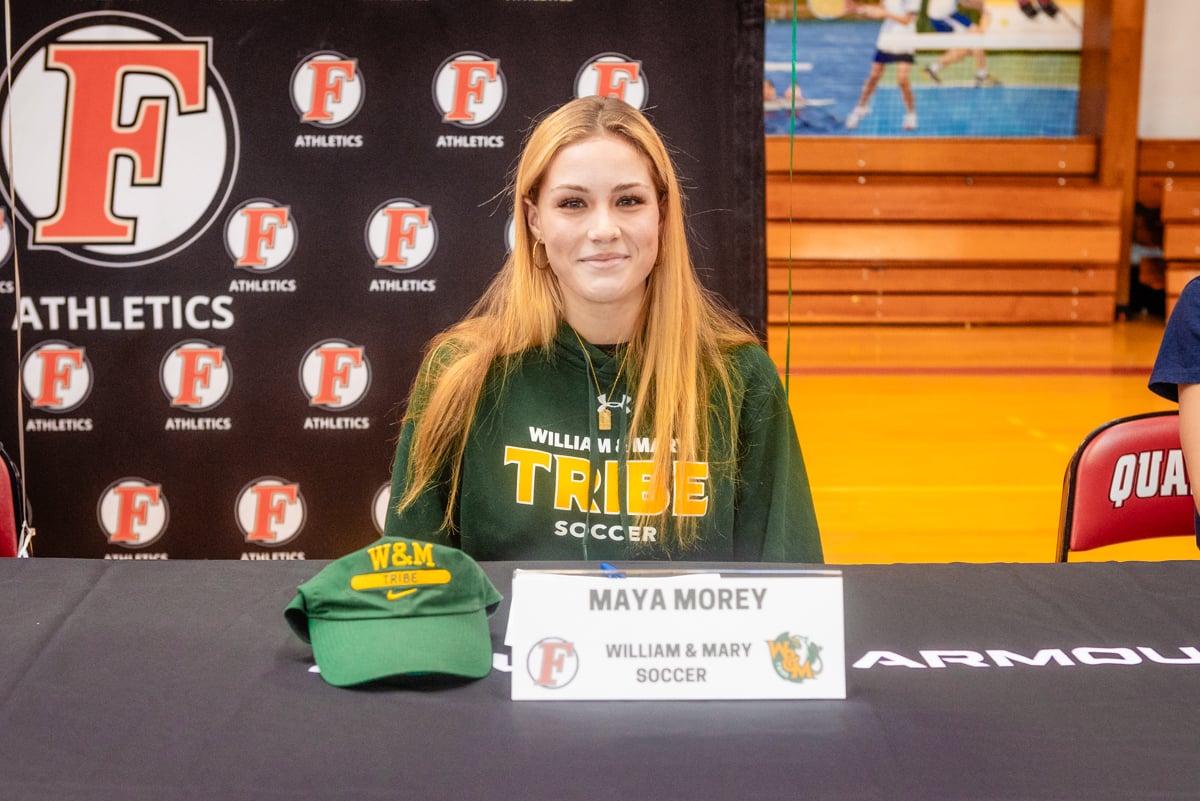 Henry Davison
"He's built a little differently from anyone else," mused Friends Academy History teacher Jared Gervais about his advisee, senior Henry Davison, who has been recruited to Brown University's Men's Rowing team. "Henry is driven by a greater vision of how he sees himself and his place in the world," recognized Mr. Gervais, who honored Henry's maturity and his quickness to deflect praise. Ranked first in the world for the Men's Under-19, Henry won the Youth Singles in the Head of the Charles this fall.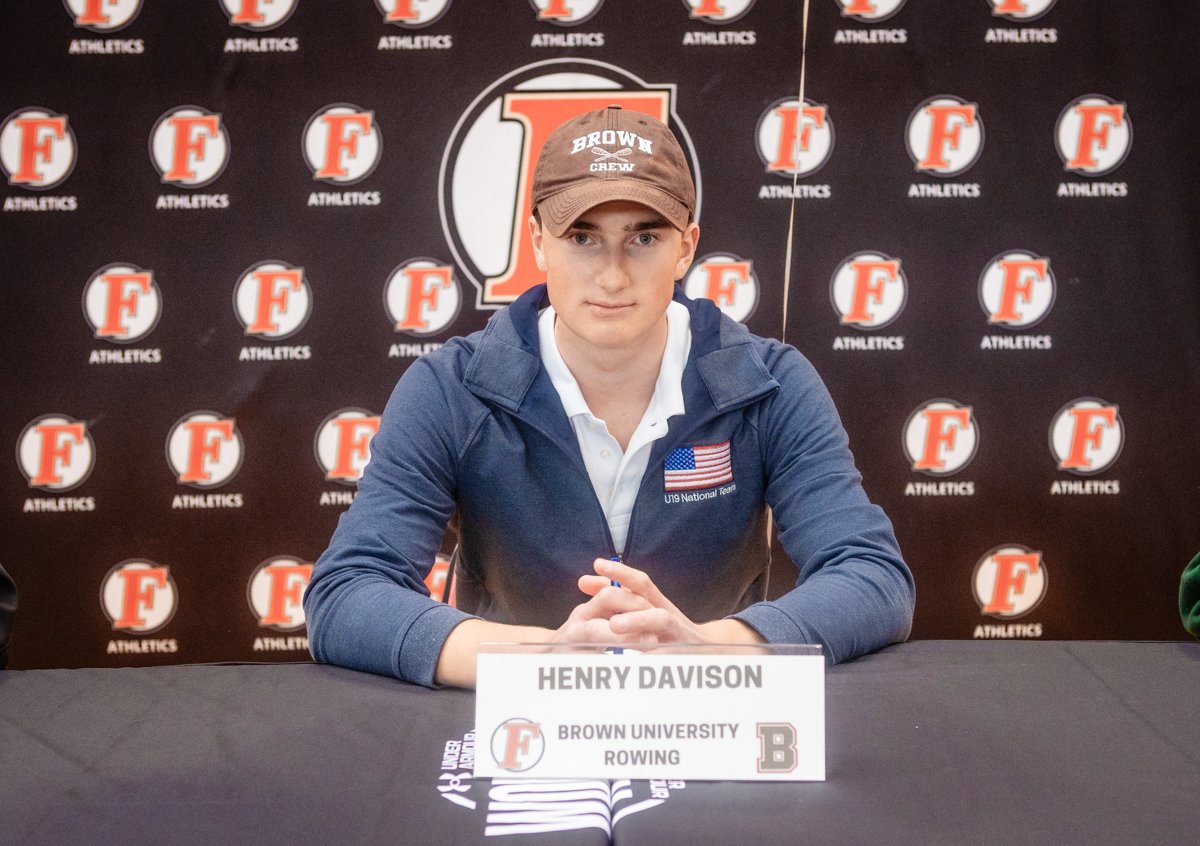 Will Gokey
"Will is a scholar-athlete and someone who rows the extra mile," remarked Upper School Principal Mark Schoeffel of senior Will Gokey, who will row for Columbia University's Men's Rowing team in the fall of 2024. "In this sport, you need to have grace, precision, poise, and infinite patience as you row alone in this tiny sliver of a boat," said Mr. Schoeffel. "Will did this all year-round without a break for four years," said Mr. Schoeffel, who also noted that Will reflected upon an impressive amount of growth and improvement in himself between freshman and senior year.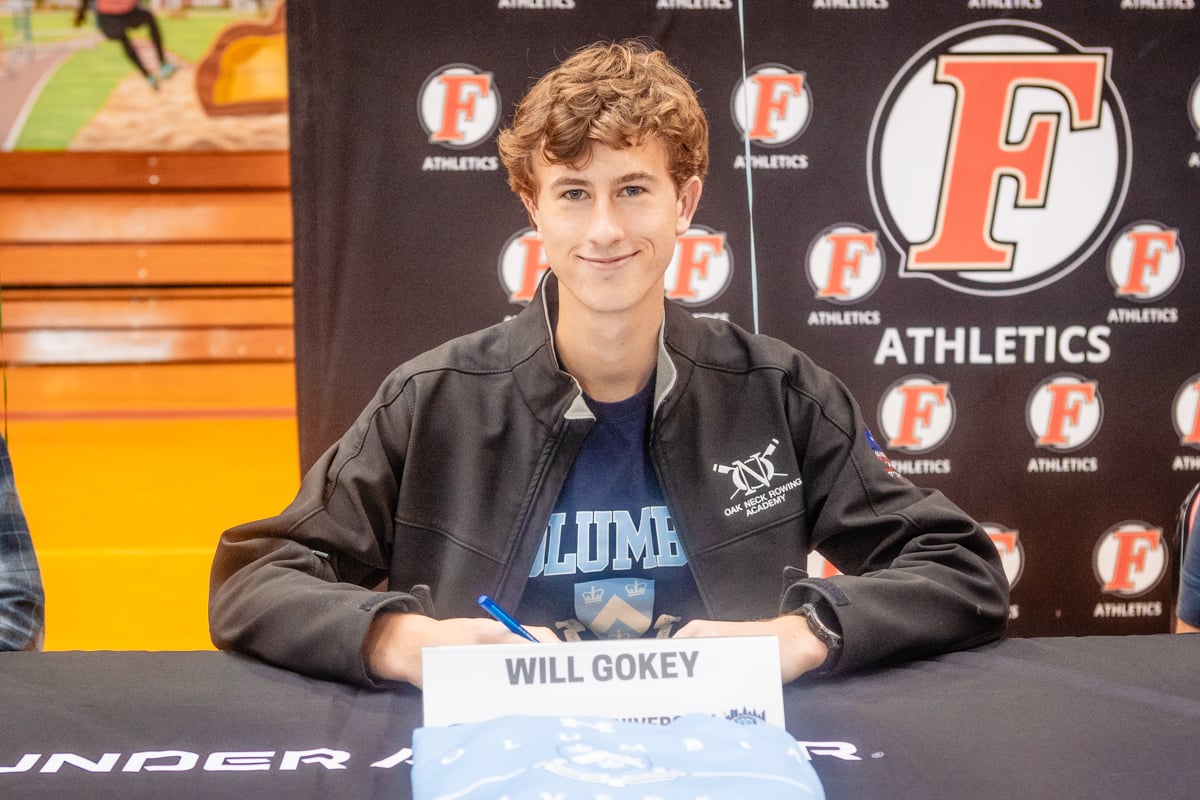 Campbell Florence
"We are most proud and honored to know Campbell as a remarkable lacrosse player and an exceptional person," said Varsity Lacrosse Coach Walter Carswell of senior Campbell Florence, who will be playing for Dartmouth College's Men's Lacrosse team this fall. Campbell won the James C. Metzger Lacrosse Award last spring. "Those who do pay attention to Campbell will see a defenseman who is also an offensive threat," promised Coach Carswell, who says that since 2000, he has never seen a more dominant defenseman.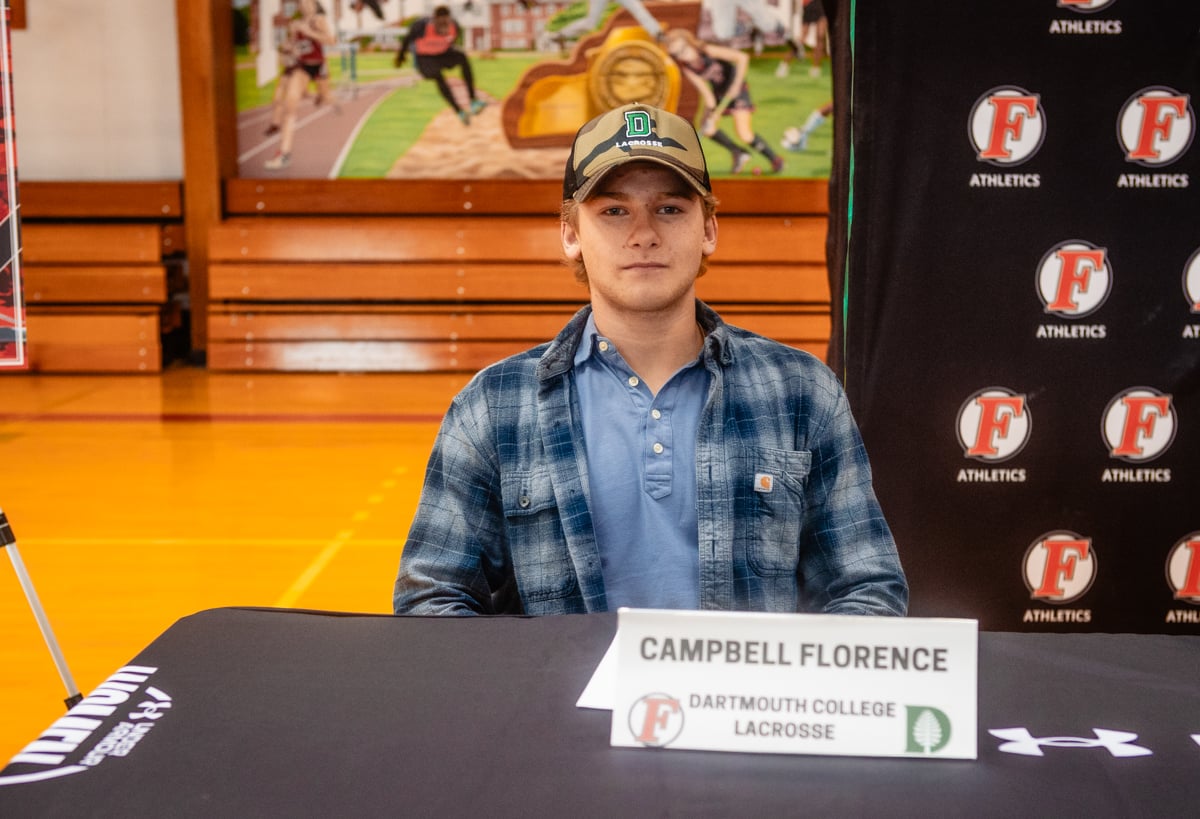 Photos by Alvin Caal/Friends Academy