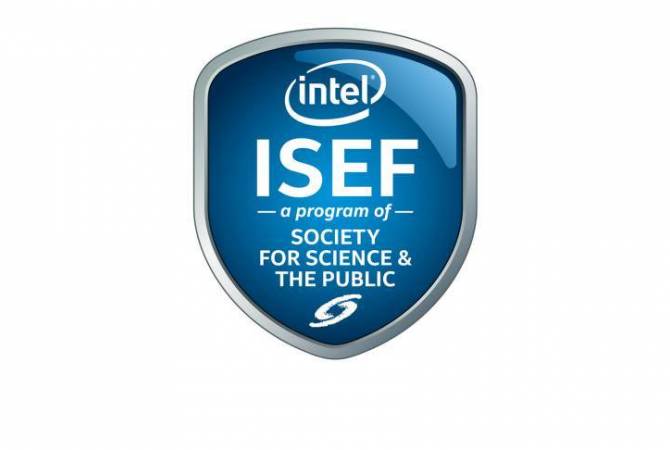 Danielle Kelly finishes first in the Chemistry category at the LI Science and Engineering Fair.


Senior Danielle Kelly has won first place in the Chemistry category at the Long Island Science and Engineering Fair, which took place on Thursday, March 13th. She and her research partner, Audrey Shine, now qualify for the Intel International Science and Engineering Fair in Phoenix, AZ this May.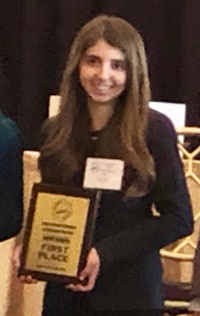 The pair's project, "Application of Electrospun Poly (acrylic acid)-Platinum/Carbon Catalyst Ink to Optimize Polymer Electrolyte Membrane Fuel Cell Performance," began with Danielle's research at Stony Brook University in the summer of 2017.
"This project is a continuation of the research I performed last year, which focused on addressing climate change," explained Danielle. "I believe that climate change is the most pressing issue facing humanity today, threatening to cause an environmental crisis," she added.
In her project, Danielle worked to improve the performance of hydrogen fuel cells, which are producers of clean energy. Requiring only hydrogen and oxygen gas to operate, fuel cells enable a reaction that produces electricity and water as the only byproduct. In spite of these advantages, some drawbacks remain, most significantly the costly and inefficient platinum catalyst layer that enables the chemical reactions.
"I looked to address this problem by modifying the physical structure of the catalysts, utilizing a novel application technique – electrospinning deposition – which produces catalysts in the form of nanoscopic fibers, as opposed to traditional agglomerations. This procedure provides a more effective, cost-efficient alternative to traditional fuel cell catalysts, ultimately resulting in a 208% enhanced performance," shared Daniell
The Friends Academy senior and her partner had earlier success this year after they won the Clean Tech Competition, which is an annual international science competition focused on solving climate change.
The LI Science and Engineering Fair promotes three science research fairs each year. Up to 20 projects qualify for the May International Fair, which brings together over 1,500 students from 70 nations to compete for scholarships, tuition grants, internships, scientific field trips and a grand prize of a $75,000 college scholarship.
The ability and opportunity to combine her passion with the betterment of the world inspired Danielle to look for new and novel solutions. "Society is dangerously dependent on our depleting stores of fossil fuels, and, given the current lack of sustainable energy technology, I chose to concentrate in renewable energy research. For me, researching alternative energy provides a perfect intersection of my interests, allowing me to advocate for the environment through my love for science."