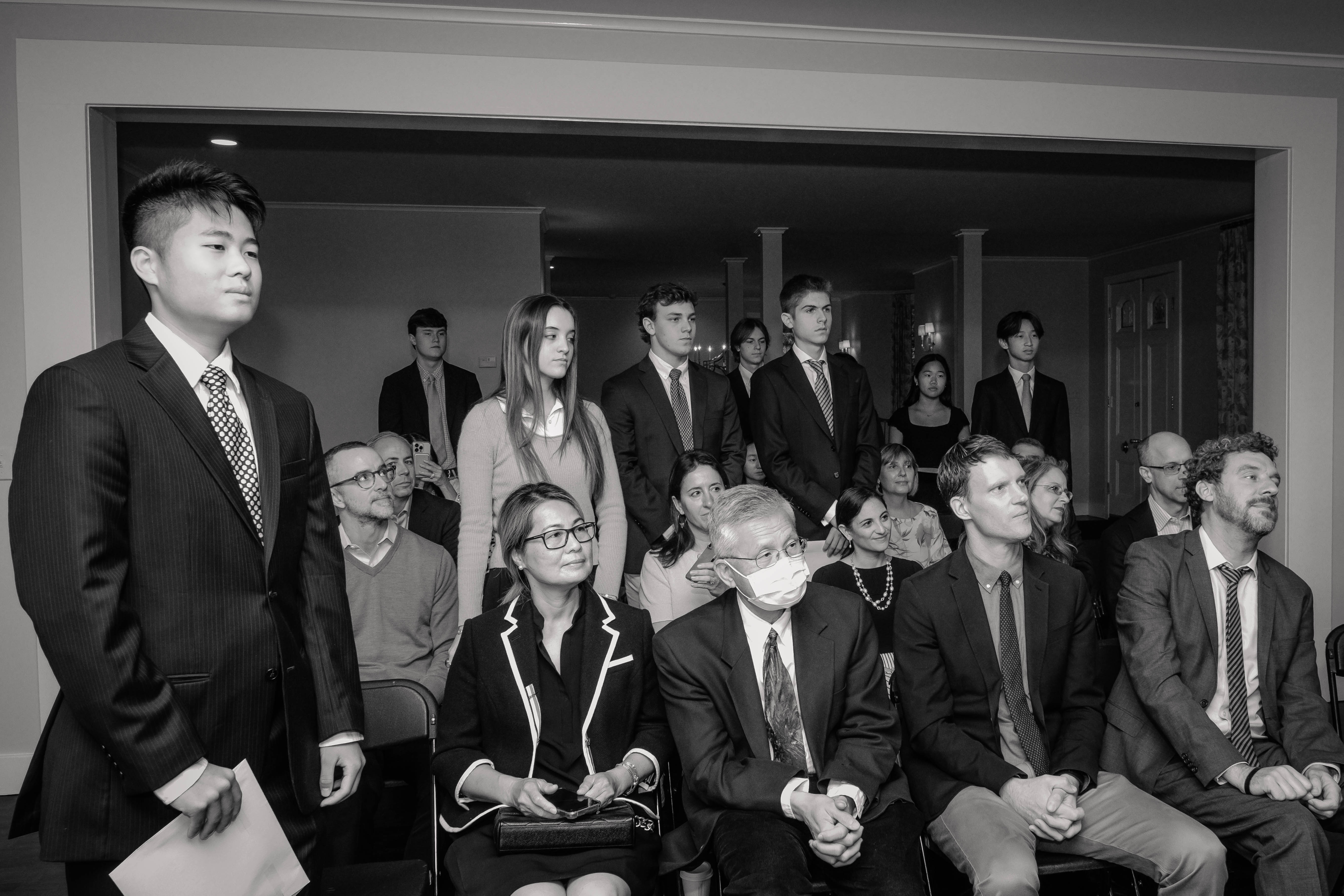 On the morning of Thursday, October 13, Friends Academy inducted nine students to the National Cum Laude Society. In an intimate ceremony, William Bystrom, Joshua Chen, Rachel Na, Livia Prestandrea, Gavin Sanders, Isabella Sha, Ryan Sharifov, Richard Wang, and Alistair Wright, were added to the 116-year-old prestigious society. The students were joined by their parents and family, Upper School Department Chairs, Principal Mark Schoeffel, and Head of School Andrea Kelly in the Marion Jackson House.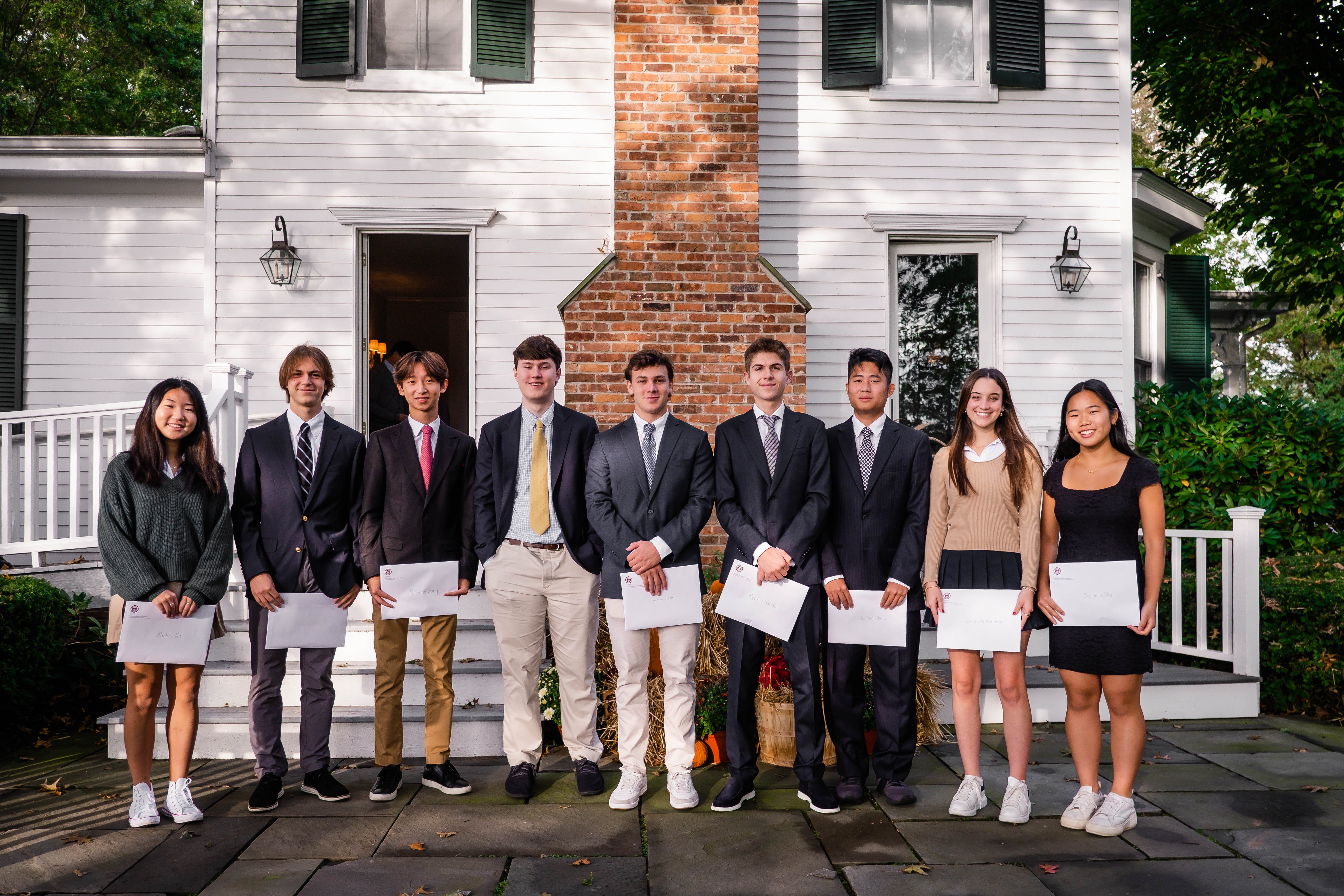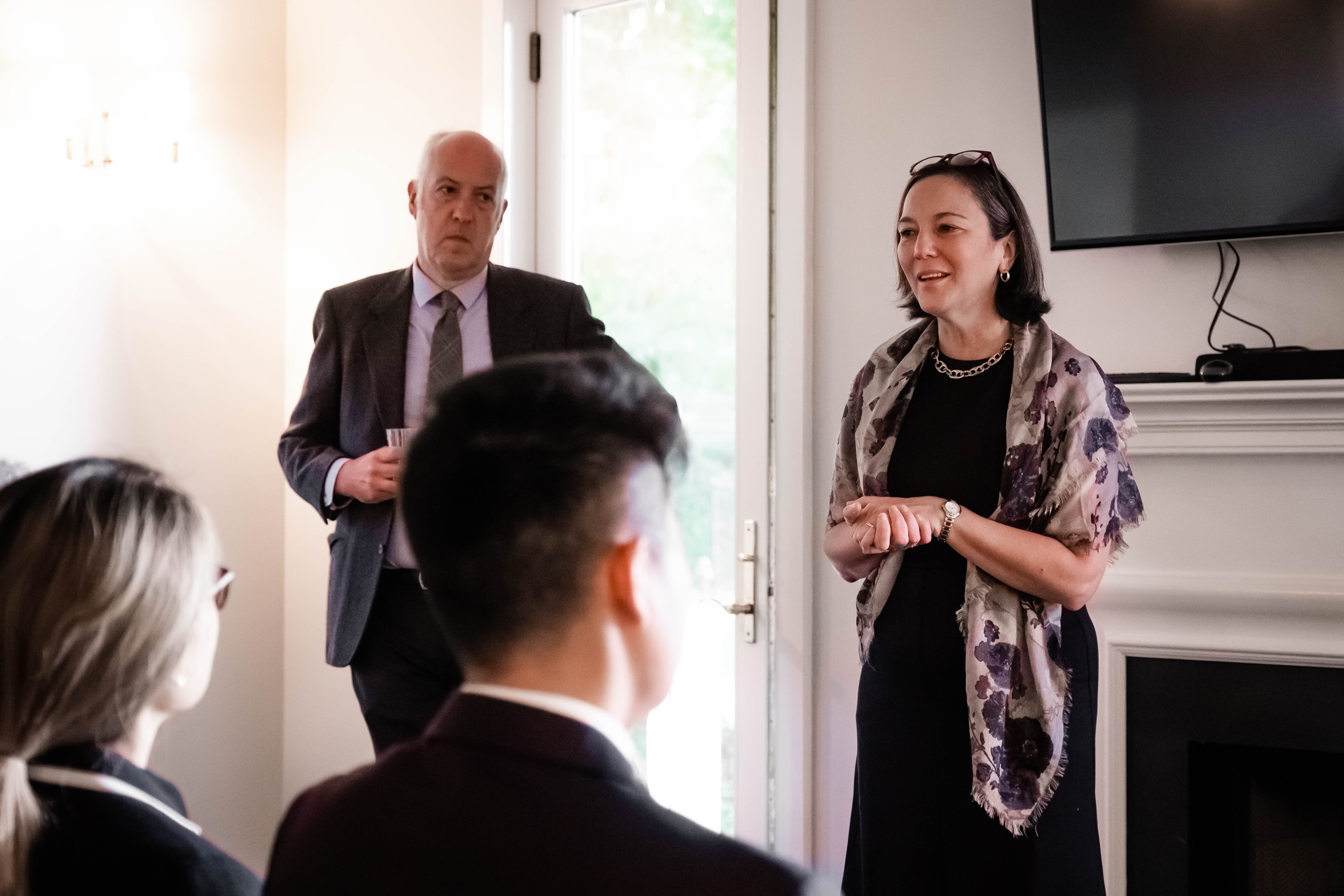 Three department chairs shared words of wisdom and encouragement with the group about their personal scholarship. Dr. Polly Duke spoke about how she was able to connect her educational journey from Middle School where she began her "career of decoding foreign languages and caring about words" to her dissertation, and ultimately continuing that learning as the World Languages and Cultures Department Chair.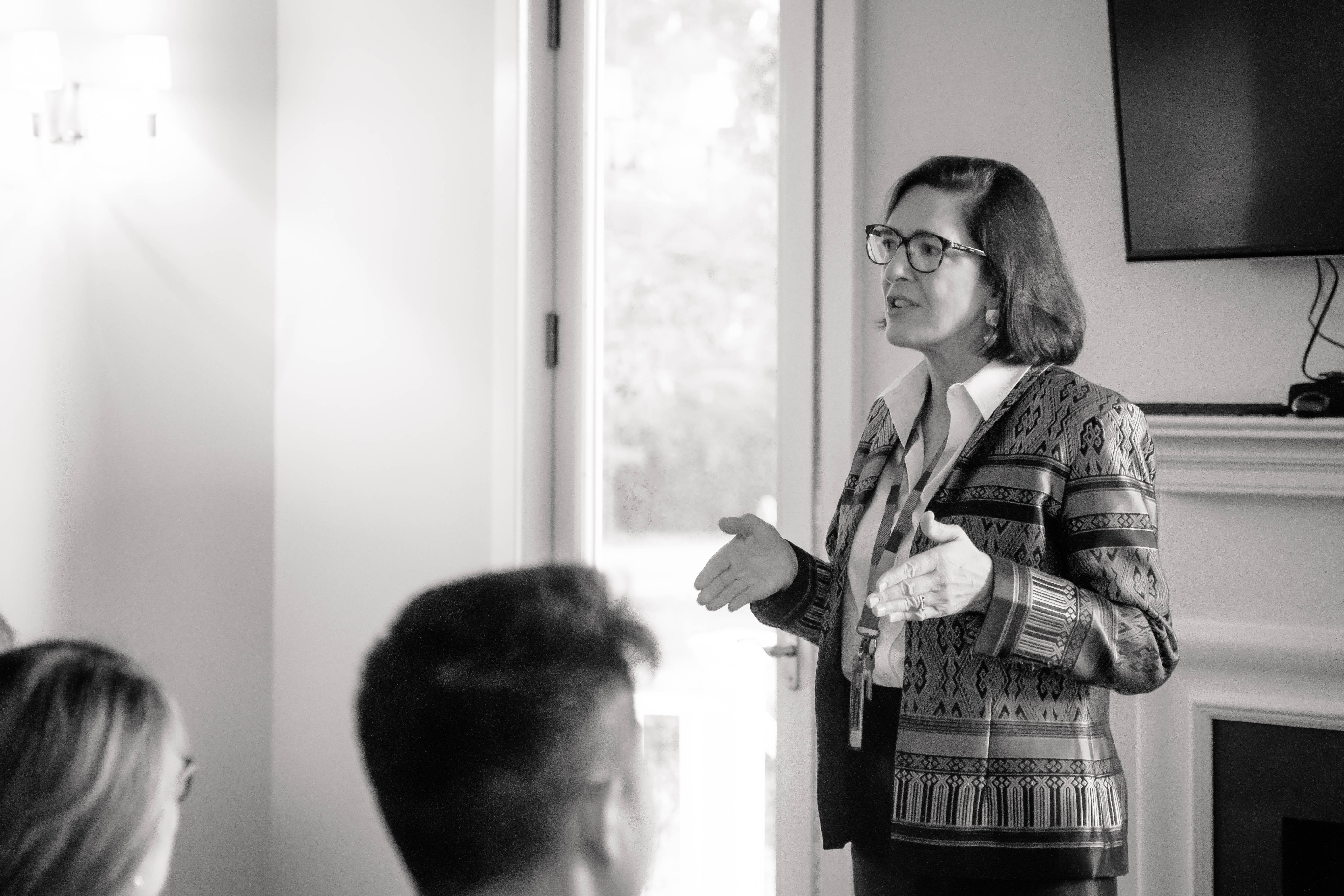 English Department Chair Head Brad Wetherell encouraged the young scholars to focus on not only the answers, but also the questions they may have. "Worthwhile scholarship, and learning to recognize "I don't know" is an exciting moment, not a shameful admission, but the start of the path toward discovery and progress," remarked Mr. Wetherell.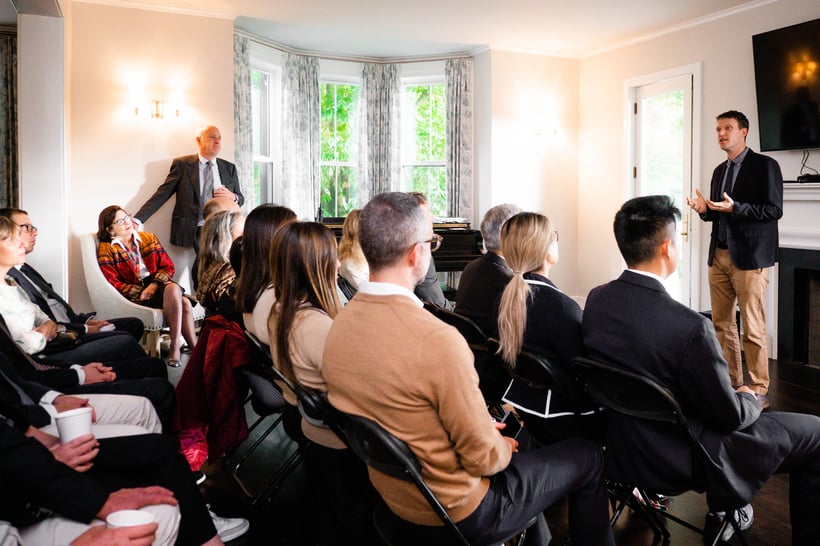 The last to speak to the inductees is History Department Chair Stephen Brennan. A native to northern England, Stephen spoke about his mental and physical journey to Friends Academy. "Real scholarship is to move beyond the materialistic, the utilitarian. The classrooms and seminar rooms I was in many years ago provided spaces where we championed historical inquiry in cultures of curiosity; where we relished the previously unencountered and unimagined to harness our deep-seated passions in journeys of finding truth and adventures of discovery; where we questioned unequal status quos, tackle stereotypes and the misremembered, and come to a greater understanding of our world today. It is something that I have tried to recreate in my own classrooms," he began. "It took me on a literal journey too, from rugged northern England to the warmer climes of Santa Barbara, the frigid winters in New Hampshire, and the multicultural alchemy of Harlem."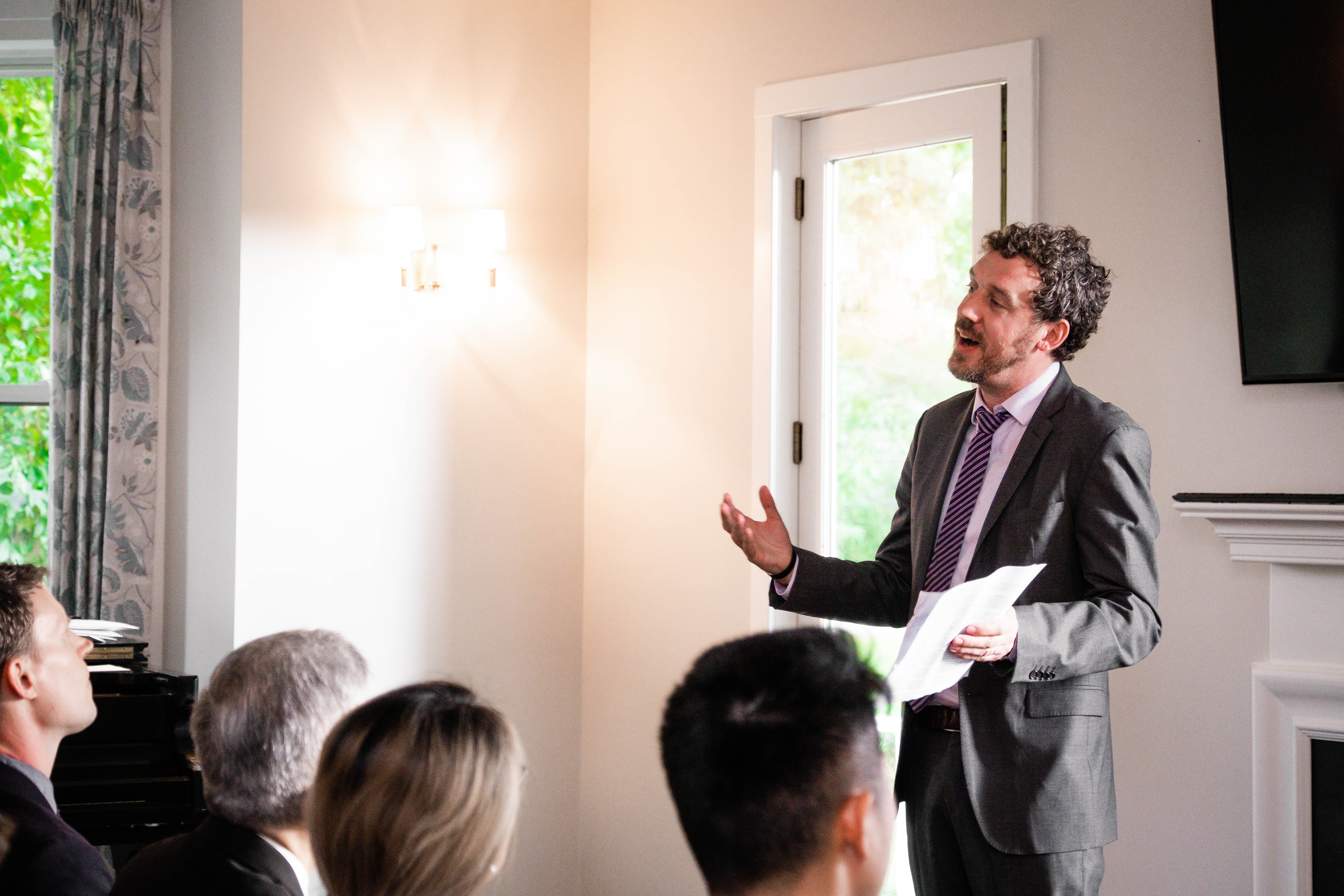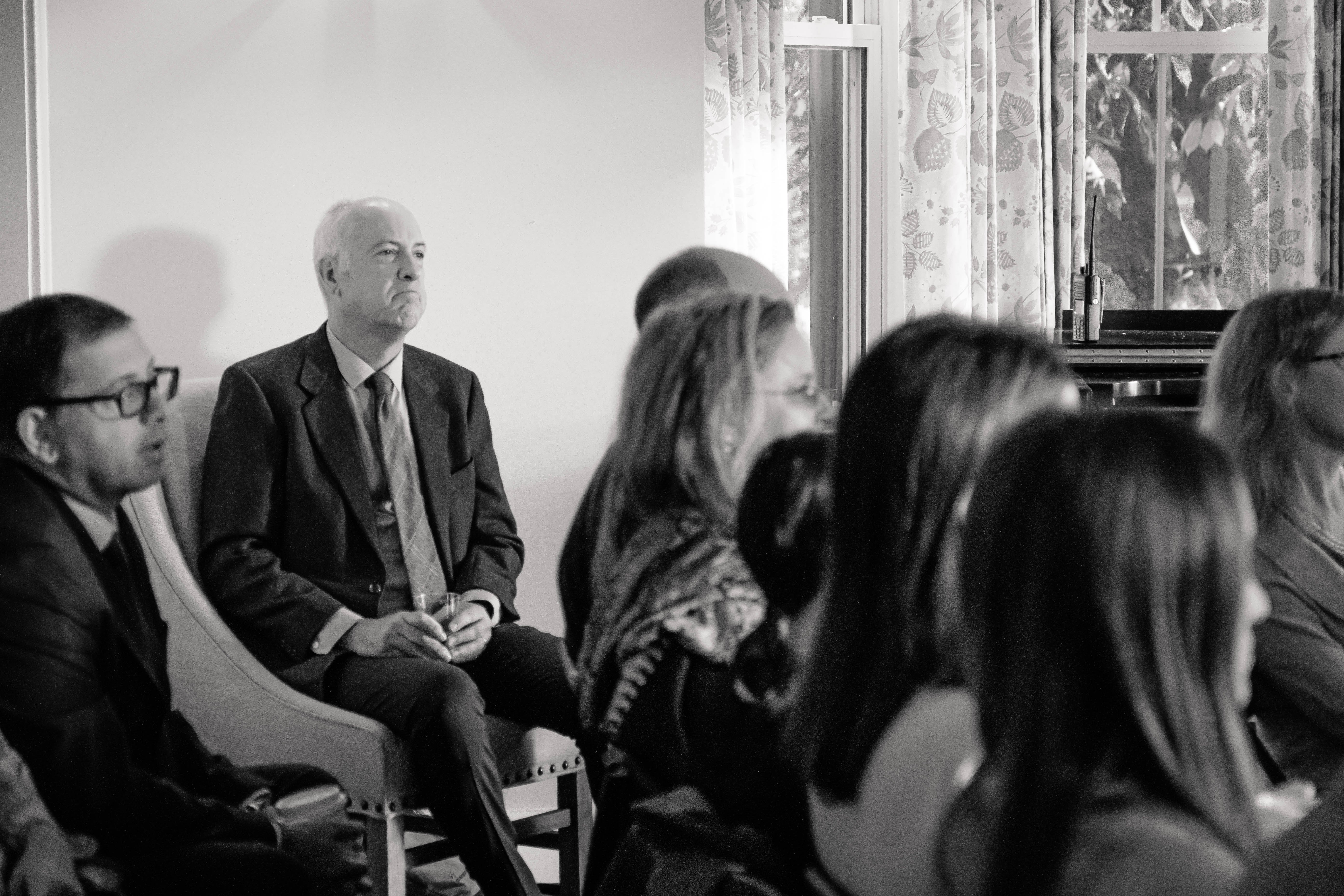 During the ceremony, the names of each inductee is hand calligraphed upon the Cum Laude boards that line the hallways of Frost Hall and date back over generations of Friends Academy graduating classes.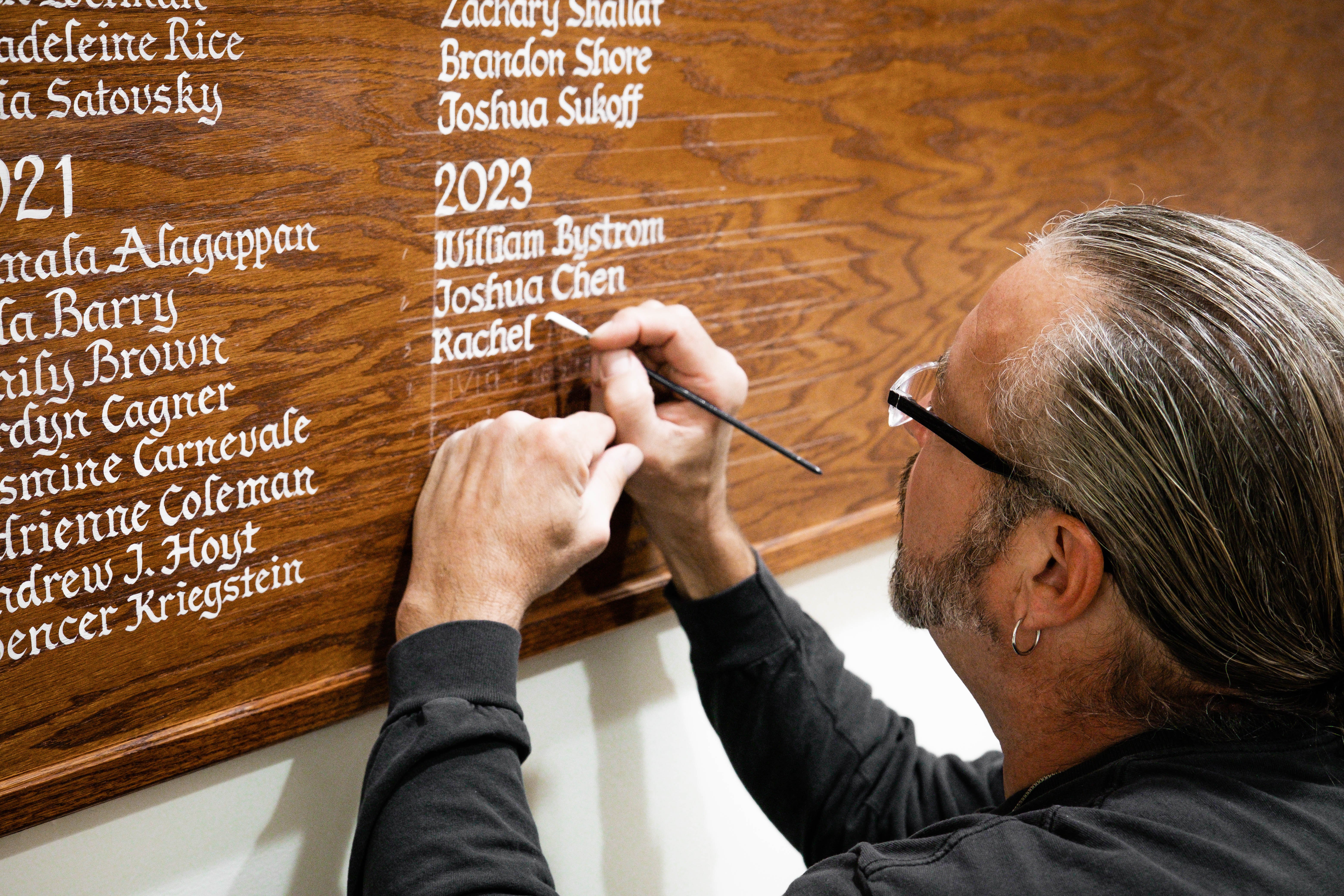 Photography by Alvin Caal/Friends Academy