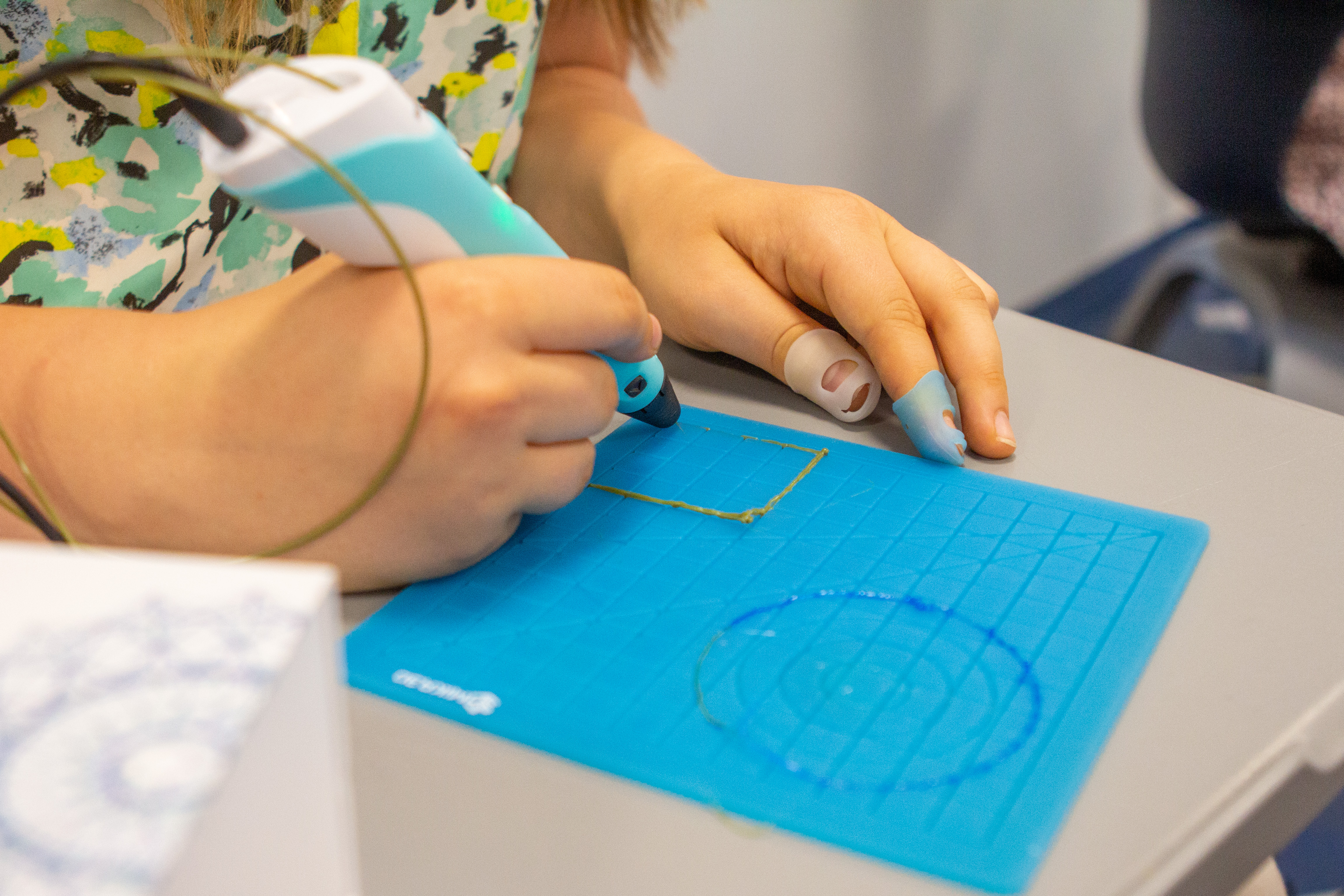 For their final project, 6th Grade History students used 3D pens to create landmarks, inventions, and other significant details about an ancient civilization. The class was split into four groups and tasked to work together to build the models, the students were assigned one of the following civilizations: Egypt, Greece, Mesopotamia, or Rome.
The students then used Quaker decision-making – meaning, the students worked collectively to find a solution where all voices are heard and respected – to determine the setup of the display. Once the layout of the display was confirmed, each student received a 3D pen to lend a hand in the building process and was responsible for writing a paragraph and presenting the details they built.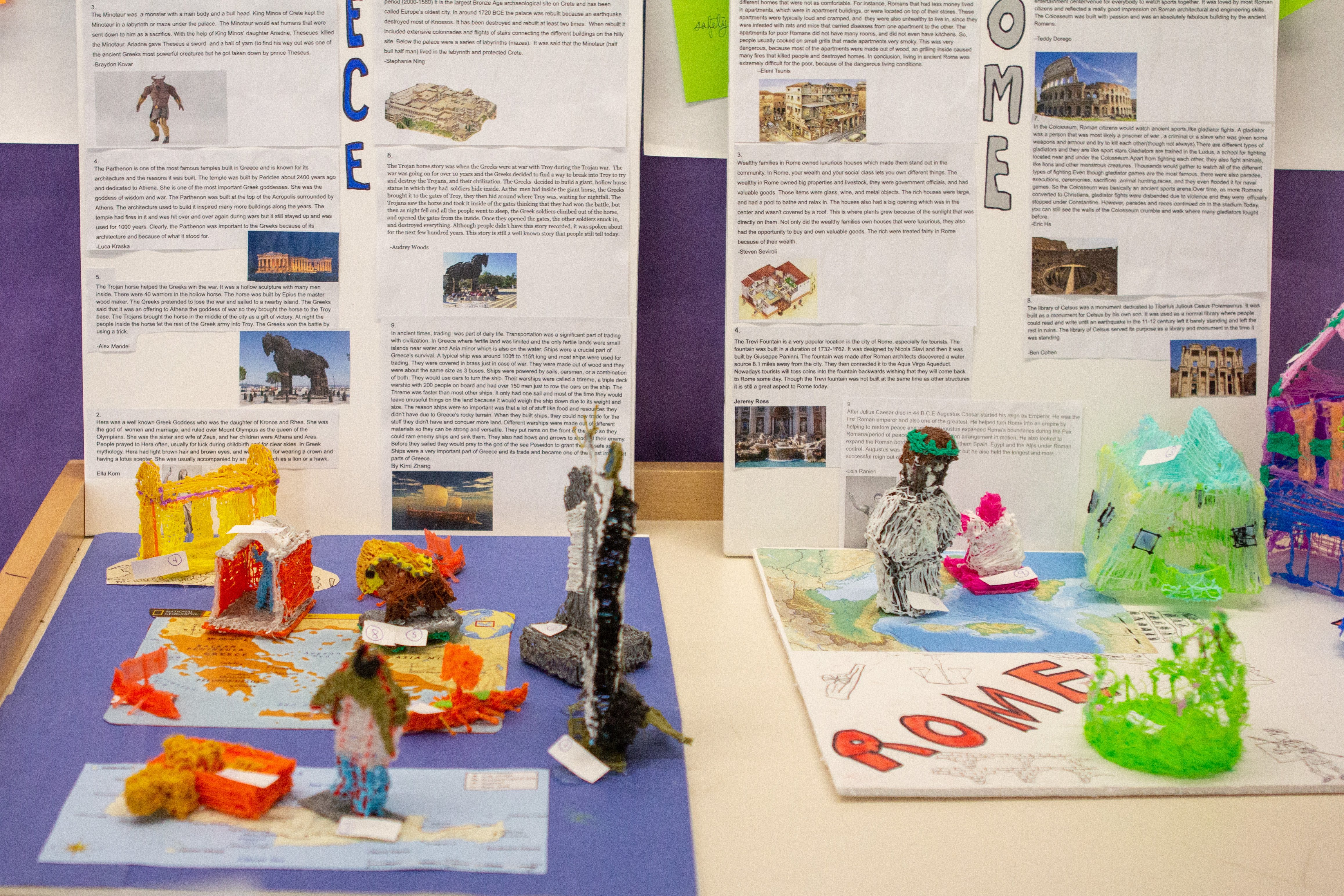 "This project was a perfect way to introduce Quaker decision-making because the final project showcased everyone's individual work," reflected 6th Grade Social Studies teacher and Middle School History Department Convenor, Philip Ciccari. Based on the Quaker testimonies of Community and Equity, Quaker decision-making does not utilize majority views or voting but instead works to listen respectfully to all members, thus remaining open to new insights and ideas.
"By using the decision process, every student's voice was heard and the group made the decisions about what the final project would look like," said Mr. Cicciari.