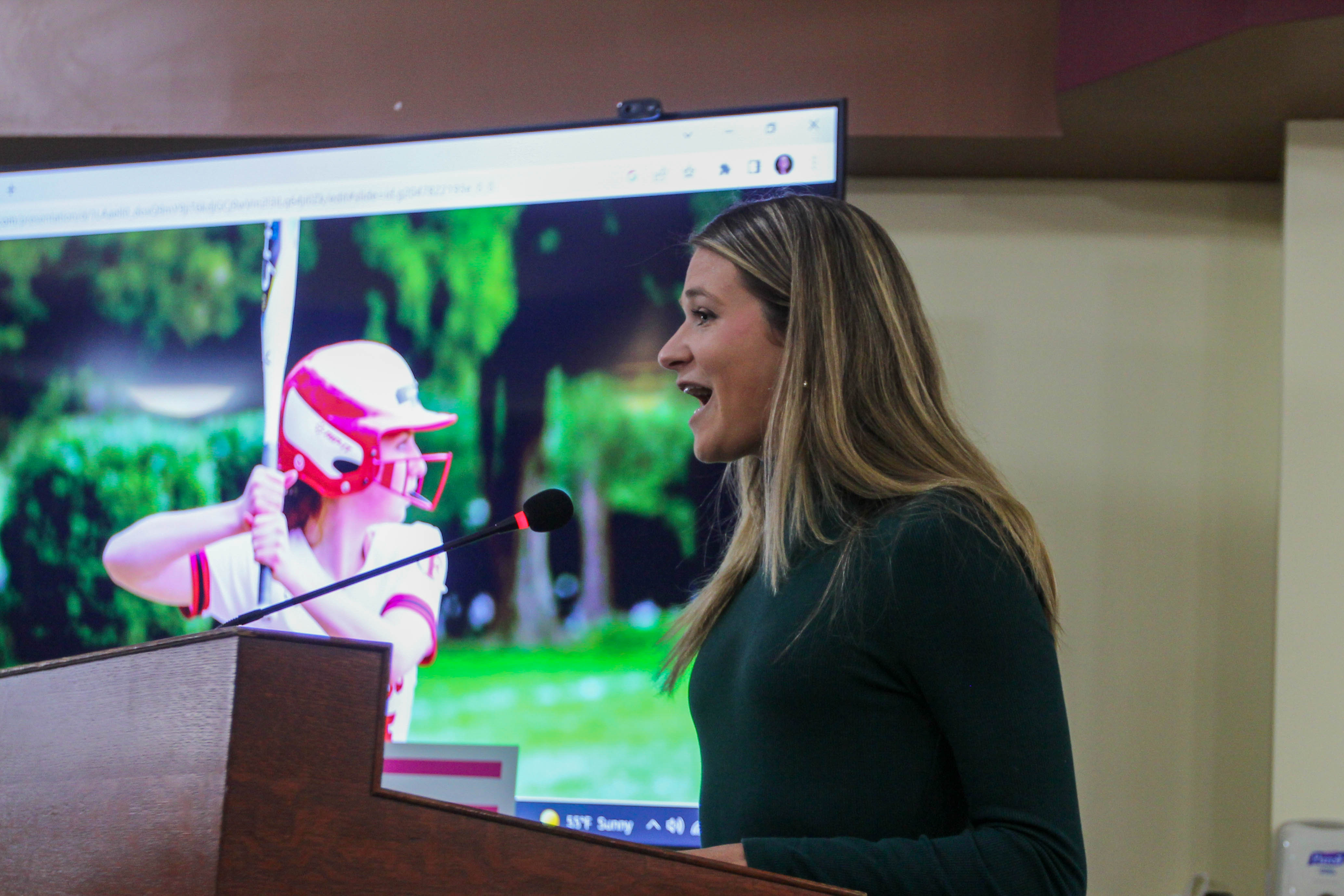 To celebrate National Girls and Women in Sports Day, a group of female athletes, parents, and staff came together to share stories and open the conversation about the importance, value, and discrepancies of women participating in a male-dominated sports world.
The night started off with a calming 45 minutes of either yoga or meditation. Followed by a delicious dinner in the Commons Dining Hall. As dinner began to wrap up, keynote speaker Katrina 'Trina' Garry took the stage to share her story and insight. Katrina and her sister, Kira, attended Friends Academy 2014 and 2011, respectively.
Formerly, Trina attended Yale University where she partook in collegiate athletic, running both Cross country and Track. Trina however was not the only family member to have attended ran at Yale, as both her sister, Kira, and mother, Louisa Garry, who is also a Cross Country/Track and Field coach and Upper School English teacher at Friends, were also once Bulldogs. Currently, Trina works as Deputy Title IX Coordinator at the University of San Francisco.
Throughout her speech, Trina shared the highs and lows of being an athlete, learning lessons from each good and bad moment. After sharing a story from one of Trina's meets where it was less than ideal weather situations and the team had to battle the elements along with the distance, she shared that "Sports bonds us to one another. It's not always the victories, it's sometimes the struggles that keep us intertwined for life."
Afterward, the mic was handed around the room and all were welcomed to share their stories. Current Friends Academy athletes Aislinn Frazer (10th grade), Abby Frazer (9th grade), Sophia Diaz (9th grade), and Franci Foresta-Carraro (5th grade) along with a few adults all shared personal stories of their experiences in athletics and how it has shaped their lives.
Thank you to all who attended the event. We look forward to next year and opening up the conversation!
Missed the event? Click here to watch it via Instagram!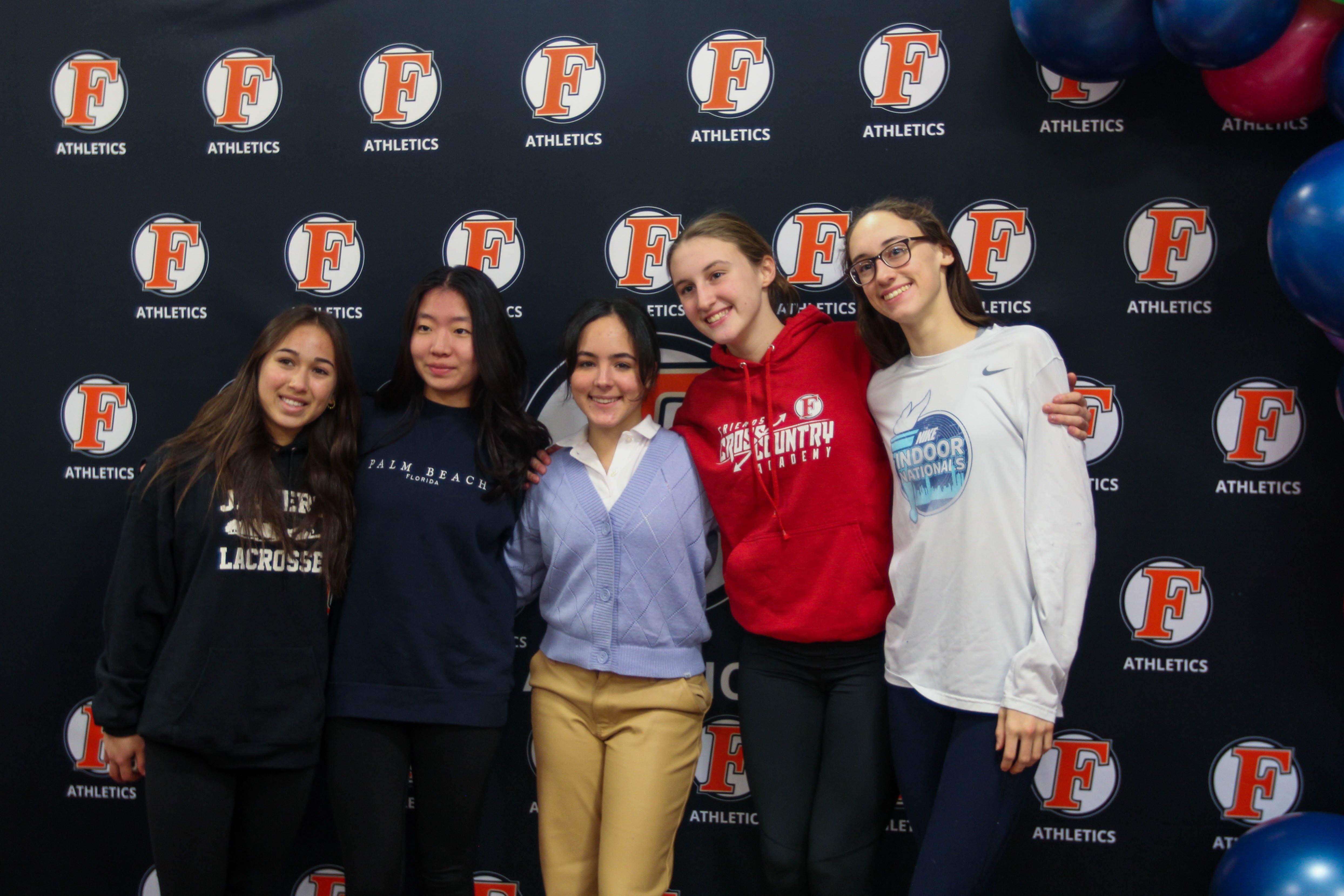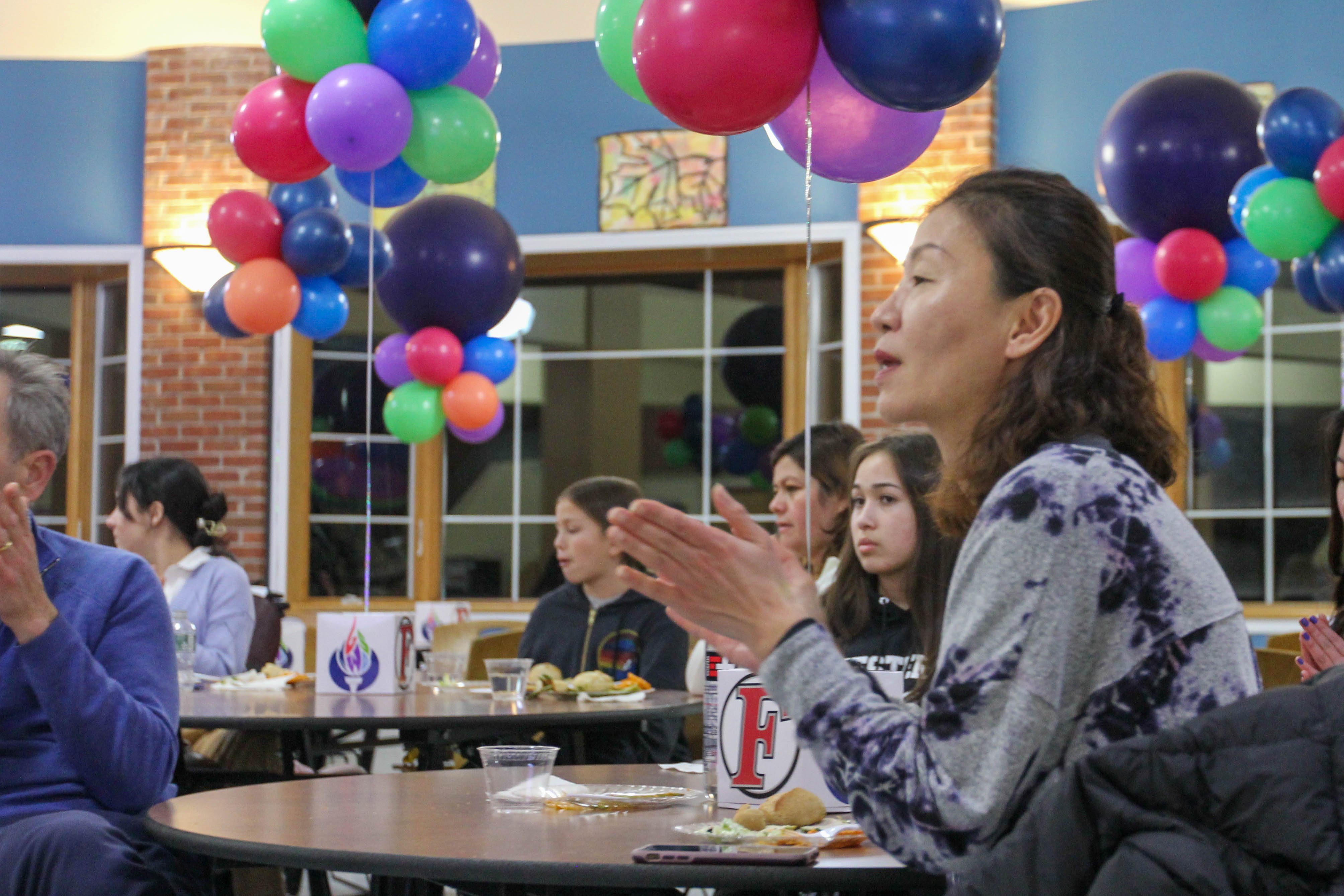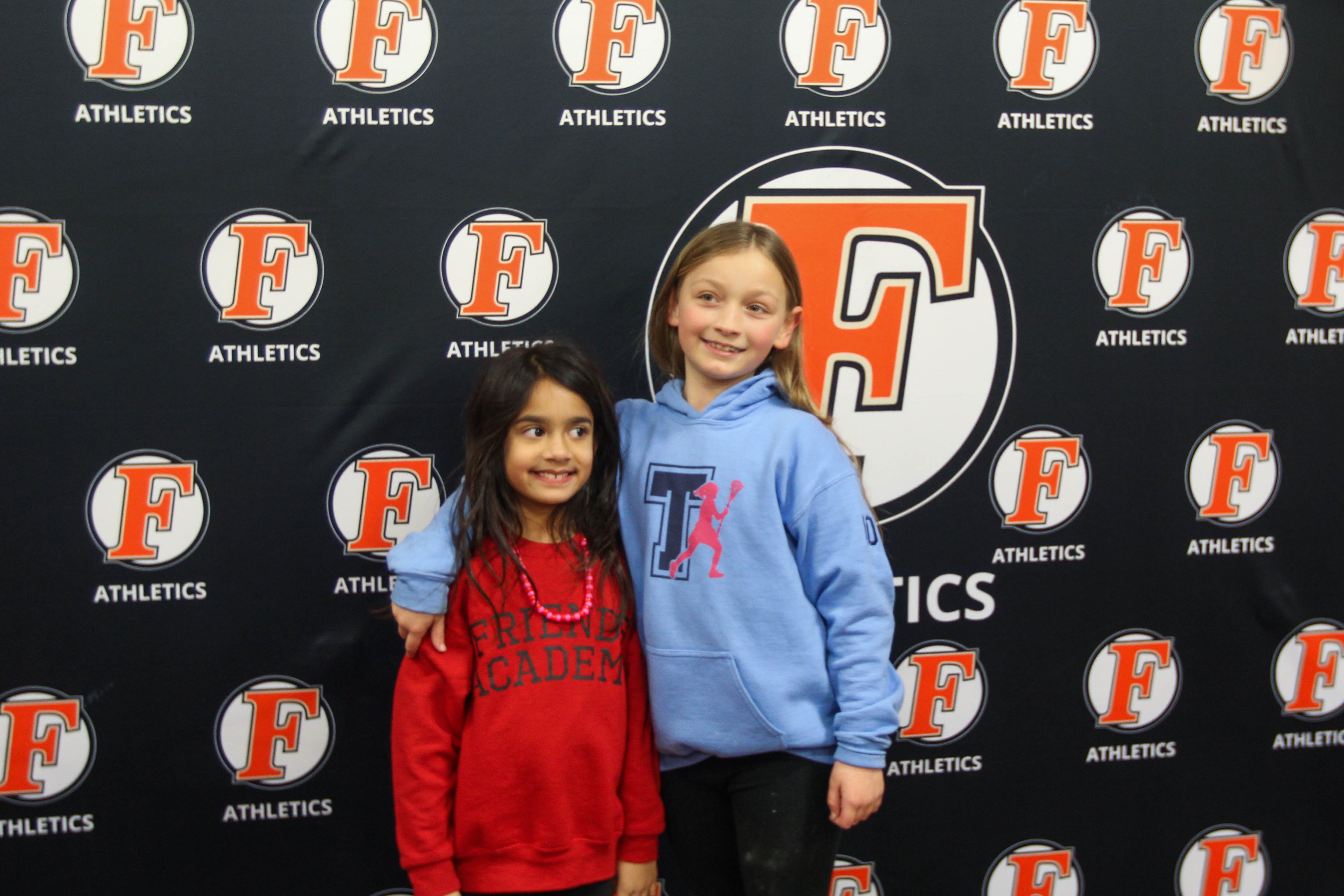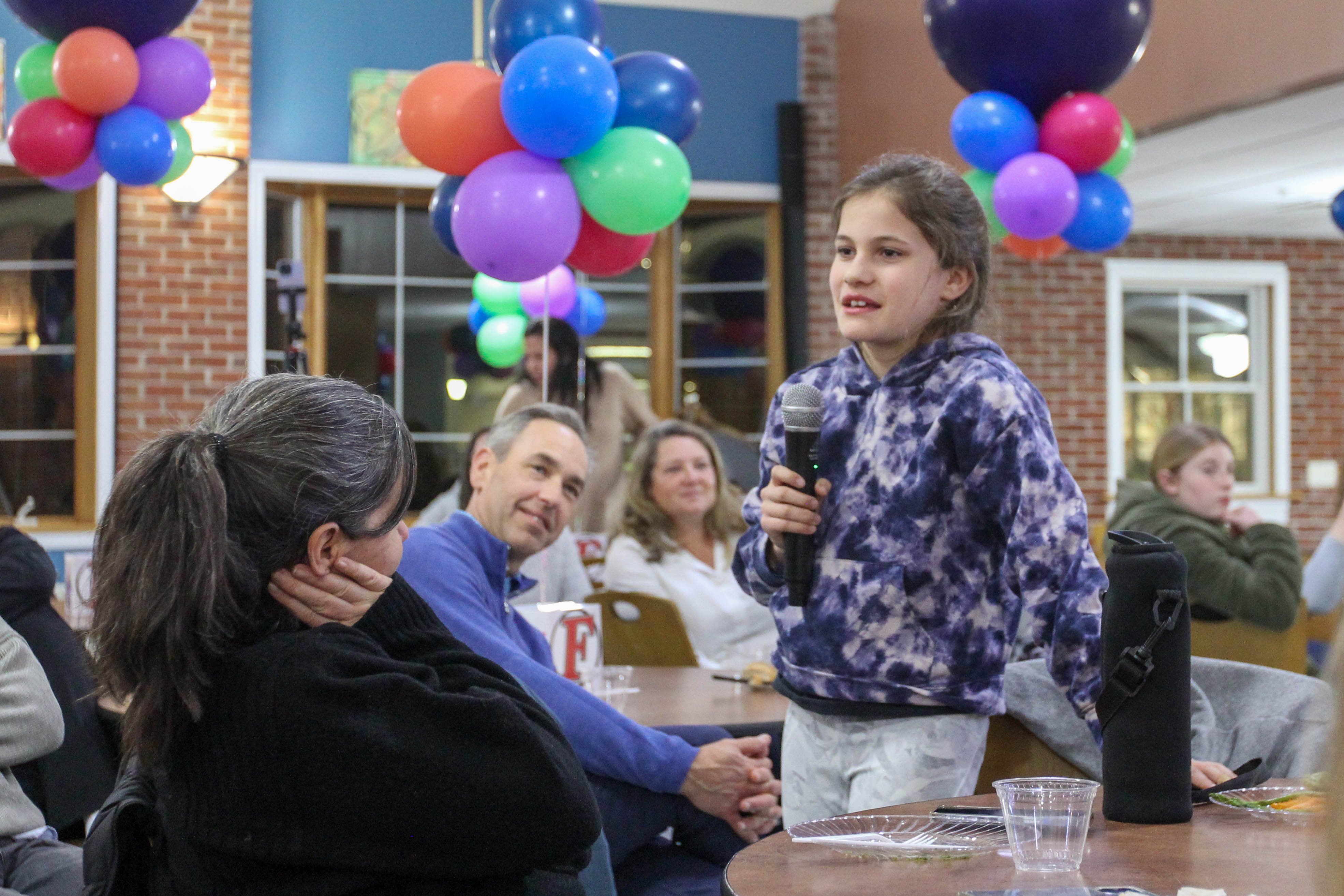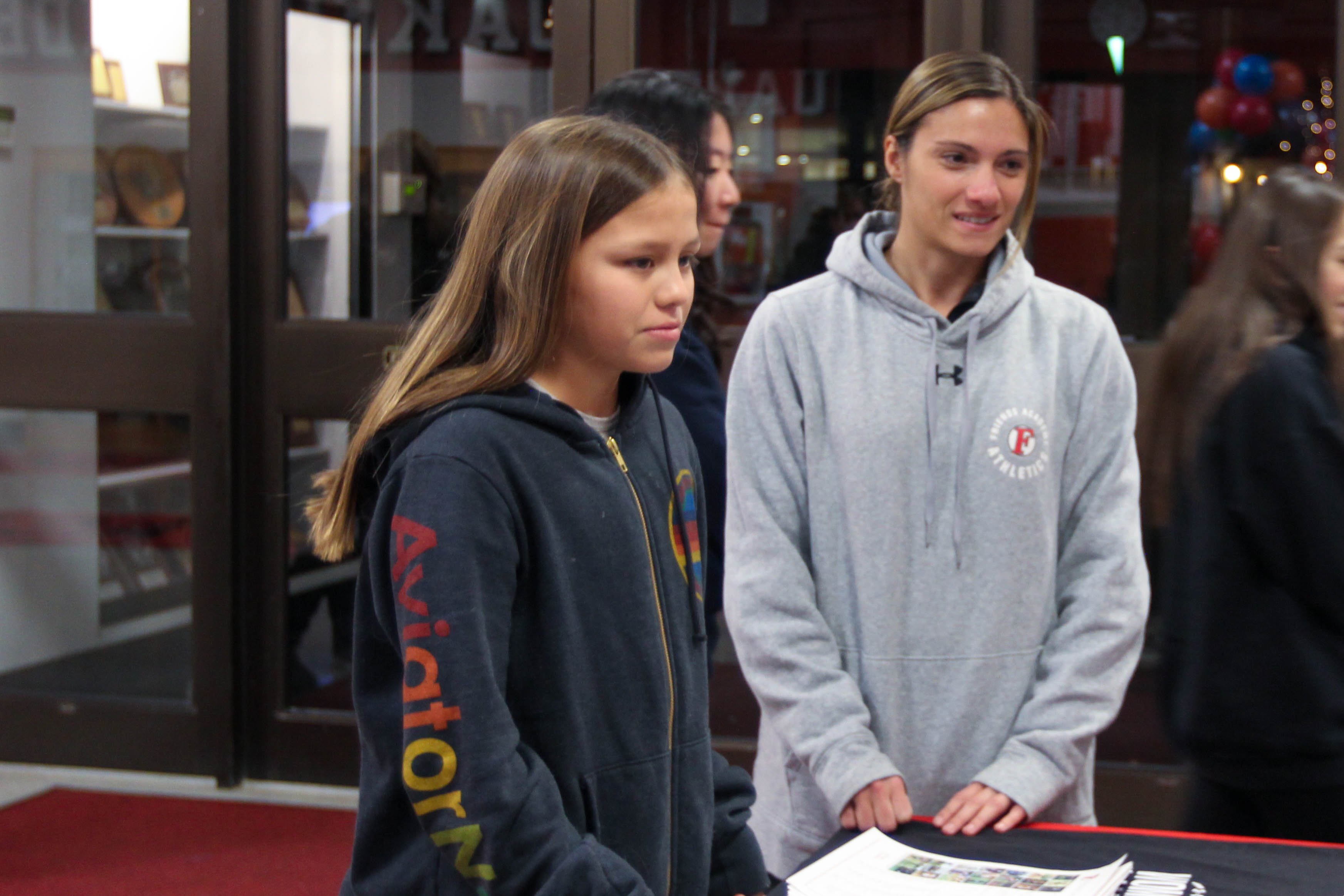 Photos by Margaret Pegno/Friends Academy