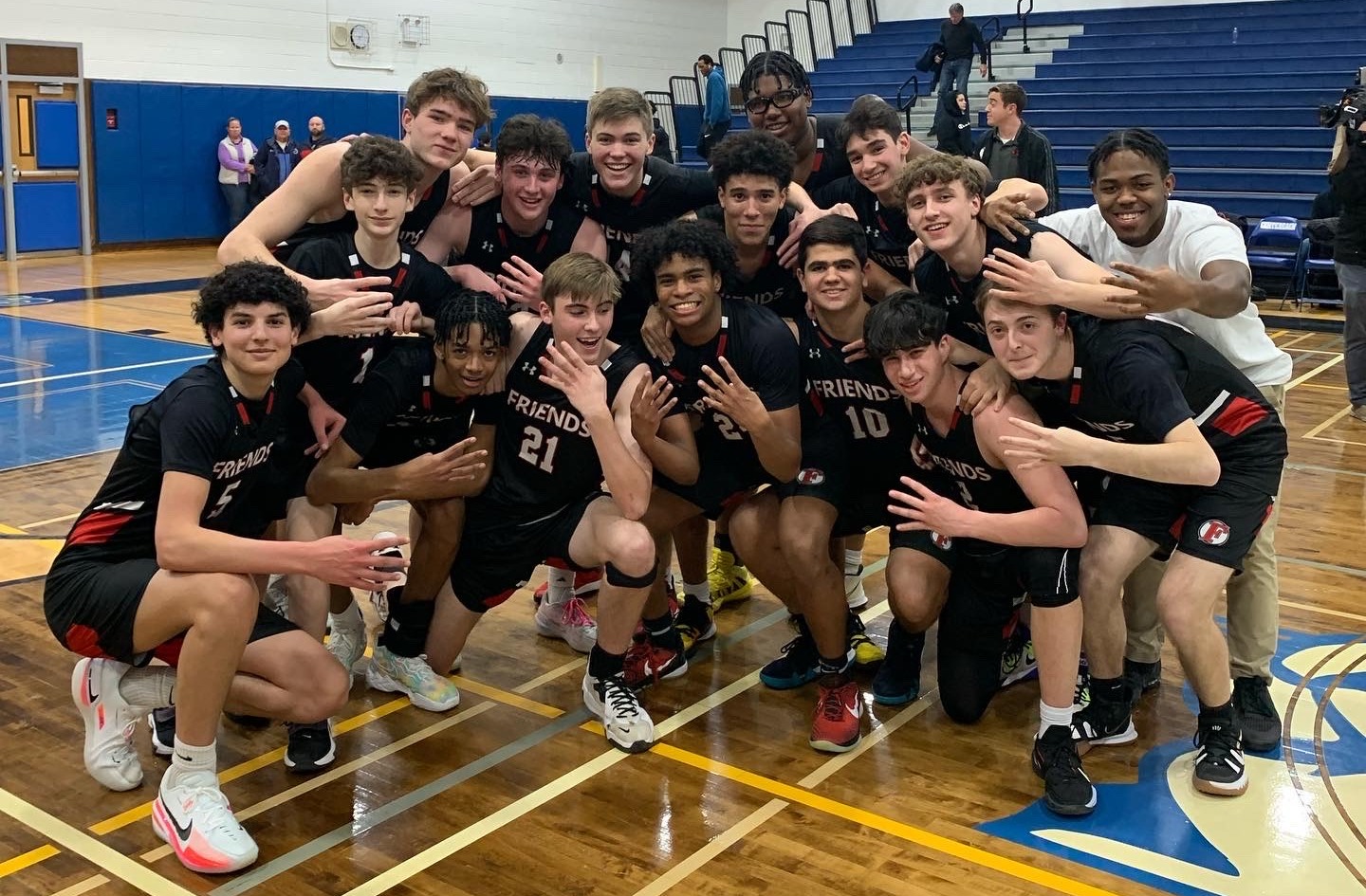 On Wednesday, March 9, our Boys Varsity Basketball team met their opponents, Southampton High School, at Centereach High School for the Class B Long Island Championship. Both teams displayed an impressive regular season finish, with the Quakers' 21-1 record and the Mariners coming to the court with a record of 20-4. At halftime, Friends Academy was leading 23-22 prompting Head Coach Matthew Johnsen to come up with a plan to extend the lead.
Whatever was said inside that locker room motivated his team to push themselves ahead – by the end of the third period the Quakers had created a 10-point difference with the score at 39-29. Coming into the fourth quarter, the Mariners crept up the scoreboard quickly changing the momentum of the game to a 4-point difference, with the Quakers still leading.
After a nail-biter of four quarters of intense play, the Friends Academy Quakers came out on top against Southampton High School, 56-46, and claimed the Class B Long Island Championship. This is the program's first Long Island title since 2011.
"This definitely feels good," said Malachi Polson '23, "It's a testament to our hard work and it gives us motivation to work even harder for our next game."
With this win, the Quakers will now play the winner of the Bronxville vs. Rondout matchup on Saturday, March 12 in the Regional Finals.