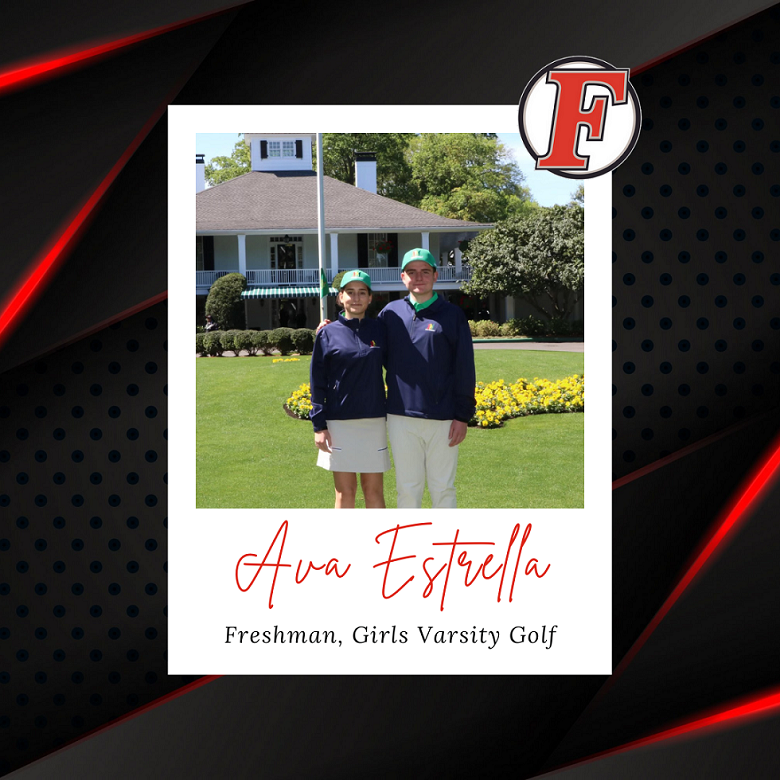 Ava Estrella '26 competed this past weekend in Augusta, Georgia at the Drive, Chip, and Putt competition held at Augusta National. Heading out to the course in the first group at an early start of 8:00 am, accompanied by her older brother Jack '24 who was her caddy for the weekend.
Competing against opponents from regions all across the country, Ava represented the Northeast region. Ava's path to get to the National Finals began last summer, here in Long Island. She then competed in a few following matches that were qualifiers to get her to Augusta. In this competition, there were three events in which each golfer had two attempts to take a swing at it.
Needless to say, this competition was a great experience and Ava had the opportunity to meet many different professional golfers; including her role models- Tiger Woods and Rory McIlroy. Recapping with Ava after this weekend, she says "It was an amazing experience and I hope to qualify next year too!".
Click here to read more about Ava and the DCP competition.