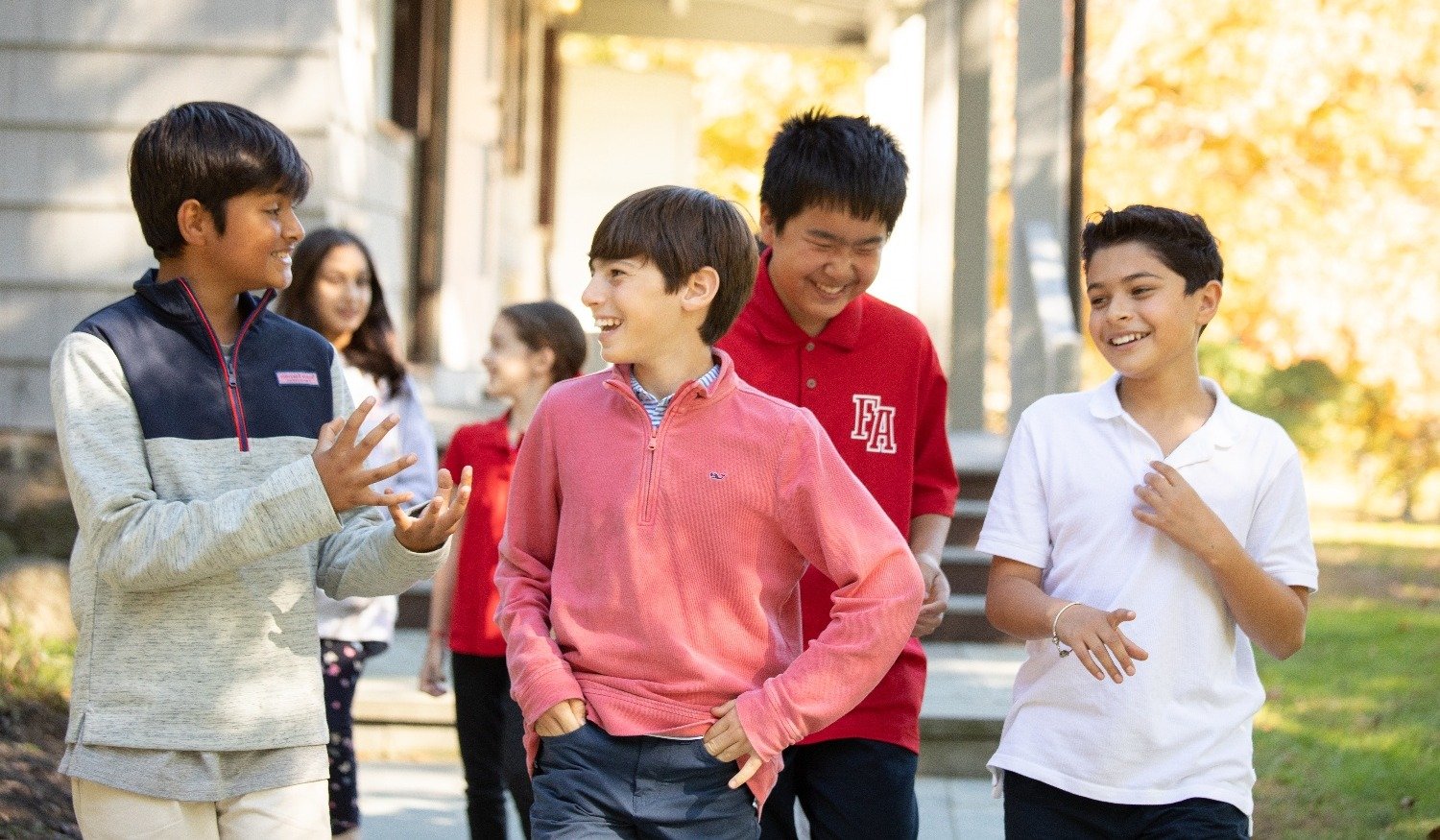 In the ever-evolving educational landscape, it's important for schools to explore and consider innovative approaches to education that meet the needs of their students and best prepare them for life beyond K-12.
One such model gaining traction is the 4-year middle school, which extends the traditional middle school experience from three years to four.
In this blog, we will delve into the reasons why students can significantly benefit from a 4-year middle school model, highlighting its potential advantages and positive impact on their academic, social, and emotional development.
More Intentional Growth and Smoother Transitions
Young learners at the 5th-grade level are at a unique stage in their development. They're starting to build deeper social relationships, create stronger self-identities, and figure out where they fit in the world around them.
Given the unique developmental progression that happens during this time, the transition from elementary school to middle school can be a significant challenge for many students. By extending the middle school years to four, students are provided with an extended period to adjust and settle into their new academic environment.
This additional year reduces stress and anxiety, provides students with a sense of stability, and offers more time for students to develop relationships with teachers, navigate their way through changing dynamics, and establish a strong foundation for future success.
Opportunities for Expanded Academic Experiences
Elementary school provides a broad foundation across various subjects, whereas middle school typically introduces a more specialized approach. In middle school, students encounter subject-specific classes taught by different teachers, allowing them to delve deeper into subjects like math, science, language arts, and social studies. This transition towards more specialized classes aims to prepare students for the increasing academic demands of high school and enables them to explore their interests in greater depth.
By extending the middle school experience to four years, students have more time and opportunities to engage in a wide range of subjects, extracurricular activities, and electives. This extended period allows for a deeper exploration of various disciplines, enabling students to make informed decisions about their future academic and career paths and fostering a sense of purpose and motivation.
Middle schools also often offer programs like after-school clubs, robotics teams, athletic teams, arts, school bands, and more that are typically not available at the elementary school level. These are wonderful ways to learn new skills, make new friends, and help these young learners build confidence.
Personal Development and Individualized Support
Every student has unique strengths, challenges, and learning styles. The 4-year middle school model offers additional time for educators to provide individualized support and elevate each focus area of a student's development. That intentional growth and development help students build the skills they'll need to thrive in high school and beyond.
The extended middle school years allow for a greater emphasis on differentiated instruction, tailored interventions, and personalized learning plans to meet the diverse needs of students. This approach promotes academic growth, self-confidence, and a positive attitude toward learning that will prepare them to face the rigorous academic challenges they'll face in the following years.
The rate of development growth during preadolescence is rapid—similar to that of early childhood. Children at this age are experiencing strong emotions, physical changes, and the need for social connection and a sense of belonging.
By starting middle school in 5th grade, schools can make sure that this process isn't rushed or limited in its approach.
Middle School at Friends Academy
Friends Academy is a PK-12 private school in Long Island that is based on the Quaker values of simplicity, peace, integrity, community, equity, and service. Founded in 1876, Friends Academy is rated the #1 best private school in Nassau County and is a nationally renowned coeducational, independent, college prep school for students in preschool, elementary school, middle school, and high school.
Our unique 4-year approach to middle school focuses on experiential learning and real-world collaboration to help our students become lifelong learners who are prepared to succeed at our Upper School, in college, and in their lives beyond.
If you'd like to learn more about Friends Academy, you can request more information, visit our website, or get in contact with us.