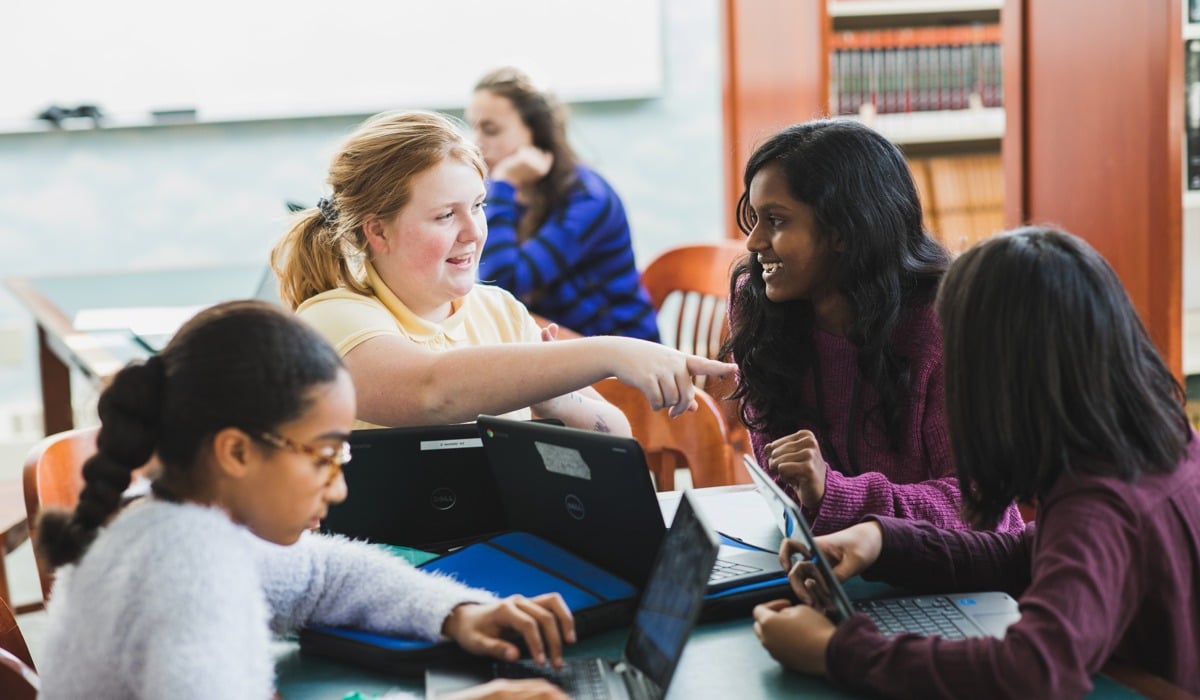 Summer vacation is an exciting time for students of all ages. For many, it's a time to sleep in, hang out with friends, be outside, and take a break from school. Although it is crucial to appreciate and make the most of periods of rest and recreation, it is equally important for young learners to maintain some level of involvement in their education and personal growth throughout the summer break to avoid the "summer slide".
This "summer slide" is the loss or decrease of academic skills and knowledge that can often occur during the summer break when students are not actively engaged in educational activities. This slide can have long-term and short-term negative impacts, especially for students at the middle school age.
Summer slide can impact all areas of academic growth, including reading comprehension, math skills, writing proficiency, time management, critical thinking, and more.
If students don't continue learning and sharpening their cognitive skills, it can result in learning loss, reduced motivation, poor academic habits, and a slow start to the following academic year. Teachers often spend valuable instructional time at the beginning of the new school year reviewing and reteaching concepts that students have forgotten over the summer, which delays the curriculum and presentation of new material.
Keep reading to learn more about summer slide and practical tips about how middle school students can keep learning and growing all summer long.
Why Does Summer Slide Happen?
Summer slide is a prevalent issue, even for informed families who try to mitigate its effects. Students spend the entire school year in a focused learning environment, so summer break can be disruptive to their learning habits.
Here are the most common reasons that can contribute to summer slide:
Lack of academic routine
Reduced cognitive stimulation
Limited educational opportunities
Reduced reading time
Passive leisure activities
Knowledge decay
Disconnect between parents and schools
The good news is that these challenges are solvable and present opportunities for growth. Read on for practical tips to avoid the summer slide!
How To Prevent Summer Slide as a Parent
It's important to note that the extent of skill regression can vary among students and depends on factors such as their initial proficiency, individual learning styles, and the level of educational engagement during the summer break. However, addressing these skills through continued learning opportunities and engaging activities can help minimize the impact of summer slide.
Here are some ideas to help families reduce summer slide for their young learners.
Encourage Continous Reading
Studies show that summer reading is critical for developing strong reading habits and reading proficiency. So, encouraging your child to read throughout the summer is a powerful way to prevent summer slide.
Summer reading books don't necessarily have to be as challenging as books they might read in the classroom, either. Encouraging children to pursue their interests and select their own books is an important part of the journey and helps them cultivate a joy for reading. Reading high-interest books that capture a child's imagination is what will keep them engaged and eager to pick up new books.
Many local libraries have outstanding summer reading programs that are both fun and educational. This might include fun challenges with prizes, reading groups, recommended books, and more. Check out your library to see what they offer!
Engage in Enriching Activities and Camps
Another impactful way to prevent summer slide is to register for educational and interactive summer programs or camps. These programs don't have to be purely for academic advancement (though they can be!) – the main goal is to find a way for your child to continue learning while having fun, keeping a schedule, and making new friends.
Popular programs include STEM camps, arts and crafts, writing clubs, or other hobbies that foster learning. Recreational and competitive sports are also a great way to help children stay active while challenging them to learn something new. If they've been playing soccer for years, consider signing them up for archery or horseback riding. Learning new skills helps them build confidence and keep their minds engaged.
Hands-on learning also helps students retain more knowledge and stay engaged, so consider a family trip to your local science museum or something similar. Local libraries are a great resource as well – they often have science experiment kits available to be checked out!
Utilize Technology as a Learning Tool
Children today are highly adept at using technology, which presents numerous opportunities for learning. Many educational apps, websites, and online platforms that are expressly designed for middle school students exist and these can help them continue learning all summer long.
Many resources employ the concept of "gamification" — that is, a strategy that utilizes game mechanics to help enhance learning. These resources integrate captivating elements such as point systems, rewards, badges, challenges, and leaderboards, all of which remarkably resonate with young learners, stimulating their motivation and enhancing knowledge retention.
Here is a resource we've put together to help our students stay on track throughout the summer: Summer 2023 Middle School Assignments.
Involve Family and Community
Learning shouldn't happen alone! Students learn by watching others, especially the adults in their lives, so involving the whole family helps to solidify their learning habits.
Many of the ideas we've listed above can be done as a family, whether it's reading, trips to the museum, playing games, or learning new skills together. Find fun ways to balance these educational opportunities with your regular summer plans. If you plan on going to the beach, make your next outing a trip to the science museum. If your family wants to enjoy a day at a water park, follow that up with your local library's next community reading project.
Encourage the other families in your community to do so, as well. Involving a larger group really helps young learners stay engaged and understand why learning as a family is important.
The Middle School Experience at Friends Academy
Working against the summer slide is most impactful when students are receiving an immersive and high-quality education during the school year.
Here at Friends Academy, that's exactly what we deliver to our students every day. Our rigorous curriculum is committed to helping each of our students reach their highest potential.
In Middle School, students learn to build healthy habits, create strong relationships, and push themselves academically so that they'll be prepared for Upper School and beyond.
We also offer summer programs that help students stay active, make new friends, and of course, continue learning and developing all throughout the summer. With unique daily themes, snacks and lunches, and age-appropriate activities, these summer programs are always popular and are invaluable in preventing summer slide. Learn more about Summer with Friends.
If you'd like to learn more about the Middle School at FA, we invite you to download The Family's Guide to Middle School at Friends Academy, where we dive into:
The Unique Challenges Facing Middle School Students
Quakerism: The Guiding Light at Friends Academy
The Middle School Experience at Friends Academy
How Middle School Students Prepare for Upper School and Beyond