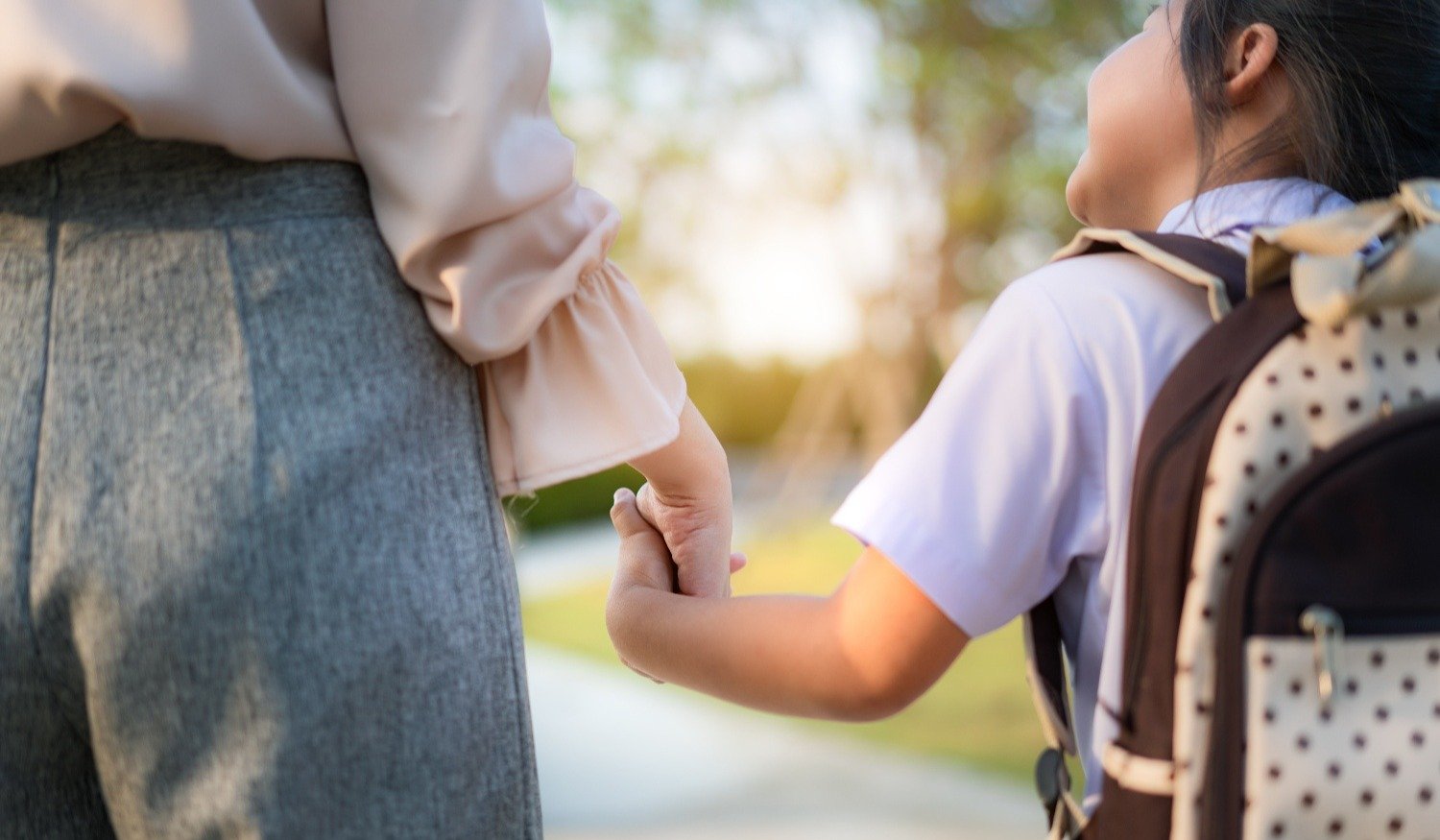 Open house events and touring schools with your child can be a wonderfully thrilling experience. Everyone is excited about the new year, new possibilities, and the opportunities that will become available.
Some parents are visiting the school for the first time. Others have had older children already pass through and are now bringing in their next child. Some may have even attended the schools themselves when they were younger.
Whatever your experience is, open houses are a chance to really get to know the school and the people who run it.
Here are a handful of questions to ask to make sure that you're getting the most out of the event and have the answers you need to make sure that this school is the right fit for your child.
1. How are students measured for success?
Like most of the questions in the blog post, the answers to this question will vary depending on the grade in which your child is enrolling. Obviously, measuring success for a child in second grade will look different from that of a high school student.

With this question in mind, pay attention to how the school defines success. Ideally, there should be a blend of objective measurement and hard data (think: test scores, attendance rates, etc.) and personalized, subjective measurement. How has the student developed over the school year? How do they get along with classmates and teachers? Where and how have they done their best work?

The best schools are able to hold their students accountable and to a high standard, while also having the grace and flexibility to recognize that success can be a relative term.

Success should be fueled by values so that it's sustainable in the long term, not the short term.
2. How does your school foster a collaborative and creative environment?
Creativity is a critically important skill to develop, especially for younger students. Studies show that creativity helps children improve intelligence, learning, memory, and other aspects of cognitive growth.
Collaboration is also key. You might look for students working on projects with partners or in groups. Collaborative projects provide fun and challenging opportunities to learn how to cooperate with others.
On top of that, it's also important that a school fosters interdisciplinary work as well as multi-age experiences. Younger students can learn how the older ones think, approach problems, and organize their ideas. On the flip side, older students can practice helping others and be a leader for their younger peers. As a result, a deeper understanding is cultivated for all involved.
Take a look at how the First-Grade Authors at Friends Academy have been encouraged to let their creativity shine!
3. How and why are curriculums tied to real-world experiences?
One of the best ways to increase student engagement and excitement is to help them understand why they're learning what they're learning. We've all heard kids say something like, "Why am I learning trigonometry, I'm never going to use it in real life!"
When students don't see how school assignments relate to their lives outside of school, they may have a hard time finding the work valuable. The more the curriculum is tied to tangible, real-world experiences, the better.


4. How can I measure the quality of homework?
Will the homework just be take-home busy work, or is it going to expand on important parts of the lessons? And how much homework can we expect each night?
It can be frustrating for parents to feel that their child spends hours on homework each night, finding little value in it, only for it to be simply marked as "complete" by the teacher with no further follow-up.
Homework should build on the ideas that are being taught in the classroom, offer the chance to practice important skills and concepts, and help prepare students for the end goal of that lesson plan, whether it's a test, project, or other assignments. In the end, the acquisition and deepening of knowledge and skills should always be the goal of a lesson.


5. How much time do students get to spend outside and in what capacity?
Studies show that outdoor time helps improve higher student engagement and test scores, but it's often an overlooked aspect of school curriculums.

Playing outside for gym class is great—and that shouldn't stop—but that might not be enough depending on the age group. When students have access to campuses that are both expansive and historic, the caliber of the curriculum is immediately elevated. A science teacher can take students outside to examine the parallel links between biodiversity and human diversity. The language arts teacher can lift texts off the printed page and into a world punctuated by outside sensory experiences. The social studies teacher can transport students back in time just by traversing the campus, noting historical landmarks and changes.
Take a look at how our youngest learners explore nature as a classroom in our brand new Forest School, cultivating skills in creative problem-solving, collaboration, and conservation!
6. What makes your school unique compared to competitors in your area?
When you ask someone what's special about their school, they're most likely going to talk about their top-notch facilities, amazing faculty, forward-thinking curriculum, and strong test scores.

You know, the stuff that everyone says.

Challenge them to be more specific or different in their response. If they're able to clearly articulate what makes their school unique in a way that doesn't sound like a canned answer, it's a good indicator that they've put a lot of thought into this internally and know how to put it into action.
7. How is discipline handled at your school, and how does that change for different age groups?
Disciplining at school can be one of those "hot button" issues in which there are many different schools of thought and people tend to develop strongly held beliefs. You are sure have your own.
We believe in the principles of restorative discipline, which is a unique approach to student life, mistake-making, discipline, growth and progress. Within this model, discipline is the practice of teaching others rules and norms for a healthy, productive, and safe community.

Successful schools aspire to use discipline as a means of growth and progress that support both the community and the individual, rather than a system that is punitive.
8. How is balance achieved between structured and unstructured learning?
As we emphasized in Question 2, it's important for students to flex their creative muscles on a regular basis, not just for the sake of creativity but also as an important step in cognitive development and academic success.
One of the best ways to foster creativity is to provide opportunities for unstructured learning. When we think about the typical classroom experience, it involves the teacher instructing the classroom, teaching new concepts, and assigning work to practice what's being taught. That's structured learning.
Unstructured learning puts the student at the center of their learning. Students can lead, explore new concepts on their own, pursue what interests and inspires them, and do it all at a pace that they're comfortable with. Ideally, your child should have the opportunity to engage with both types of learning.
9. What does a typical day look like for X grade?
So, how do all of these concepts fit together? What is the experience like for students on a day-to-day basis?
When you ask this question, pay close attention to the intentionality of their response.
Note the difference in a response like, "Well, they're in the classroom all morning, then they might work together on a project, they have lunch, sometimes they go outside. It depends…" vs. something like, "Mornings are our focused time where we stick to a lesson plan so that students can learn the most challenging concepts. We usually break around 10:30 and switch to something more collaborative, either in partners or groups. Twice a week, we go outside after lunch to spark a little extra energy and creativity. In the afternoon, we have quiet time for an hour where students can read or work in activity booklets. If we have time at the end of the day, we may play a math game that the students really love."
Which classroom would you rather have your student in?
10. What are the school's safety and security policies?
Safety and security in school have never been more important, and the unfortunate reality of the past several years is that this has become more top-of-mind for parents.
Whether you're talking about building security or COVID-19 safety protocols, keeping students safe is really the most important thing that a school can do. As a result, most schools have elevated their safety and security regulations in response to recent world events and are more forthright in sharing those protocols with parents and guardians.
It is more than okay to dig in further with this area. Ask follow-up questions, and make sure that you feel totally comfortable with their responses. Schools should welcome this and help you feel at ease with sending your child there every day.
The Bottom Line: Embrace School Open Houses
At the end of the day, open house events are fun and exciting. You've got a child taking the next big step in their personal and educational journey and you want what's best for them.

These questions are great tools for helping you uncover how the school operates, what they prioritize, and whether they truly practice what they preach. However, don't underestimate your gut instinct as well. If things feel right, wonderful! If they don't, keep asking questions to get the clarity you need to make the right decision.

And remember, while this guide is meant to be a useful reference, there isn't necessarily one "right" answer. The important thing is to look for schools and educators whose values align with your own.
If you have any questions or would like to learn more about Friends Academy, please contact us and we will help you get started.