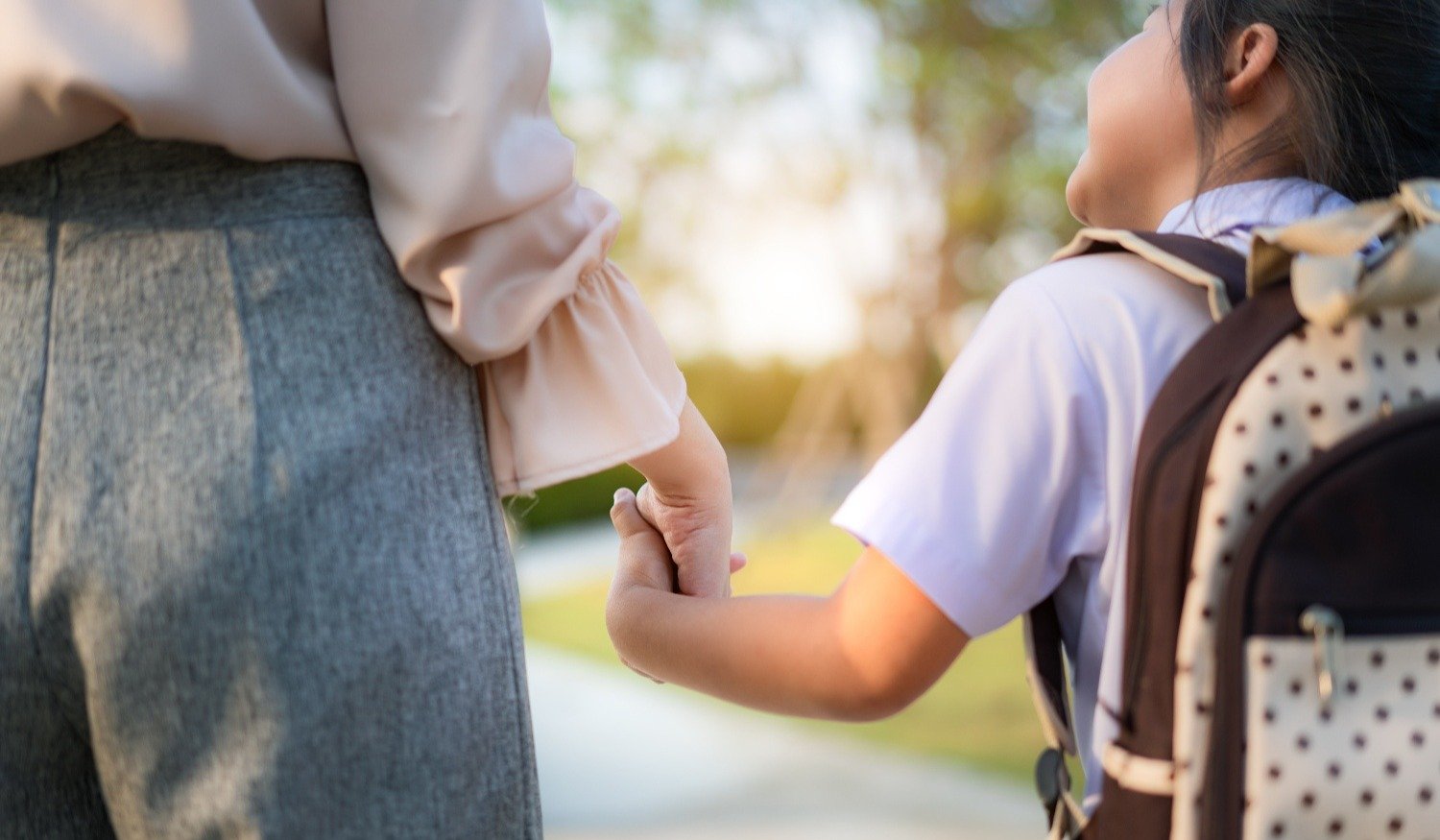 Attending open houses and school tours with your child should be an exciting experience. It's a time brimming with anticipation, like turning the page of a new chapter filled with opportunities for learning, growing and exploring.
Whether you're setting foot in the school for the first time or returning with another child in your family, each journey is unique. You might be seeing classrooms and play areas through fresh eyes, or perhaps, nostalgically retracing the footsteps from your own past as a student.
No matter your connection, open houses are the ideal way to truly experience and understand the school environment. It's your chance to meet with the dedicated faculty who will shape academics and daily activities for your child and get a first-hand look at the environment in which your child will learn and grow.
Here are a handful of questions to ask to ensure you get the most out of the event and gather the information you need to choose the best school for your child.
1. How are students measured for success?
How a school determines student success should vary according to age and grade level — your lower school student's academic needs and goals should look different than those of a student preparing for college. With that in mind, it's helpful to consider your own goals for your student as well as the school's definition of success.

Regardless of age or grade level, a well-rounded measurement for success should include standard metrics like test scores, attendance rates and placement in advanced courses in addition to more subjective metrics like personal growth and development throughout the year. Some things to consider might be:
How has your child grown academically and socially?
How well do they interact with peers and teachers?
In which areas have they truly shined and where do they need improvement?
The best schools uphold rigorous standards and accountability for their students while providing grace and flexibility to appreciate that success is often multifaceted and individualized.
2. How does your school foster a collaborative and creative environment?
Developing creativity in students, especially for younger students, is a hallmark of great educational institutions. Studies show that creativity helps children improve intelligence, learning, memory, and other aspects of cognitive growth.
Fostering a collaborative and creative school environment is vital for encouraging students' overall development and preparing them for future challenges. Creativity and collaboration can enhance key skills — like problem-solving, communication and adaptability — crucial for academic and career success.
Moreover, creative and collaborative learning experiences can foster personal growth, enhance social interactions and encourage a love of learning.
As a parent, you should look for a school that promotes teamwork, project-based learning, innovative activities, and a holistic learning approach to equipping your student for a successful future.
Take a look at how the First-Grade Authors at Friends Academy have been encouraged to let their creativity shine!
3. How and why are curriculums tied to real-world experiences?
Showing students how their assignments relate to real-world experiences directly impacts learning effectiveness and engagement. Look for schools that prioritize applied learning by designing teaching methods and activities that bridge the gap between theory and real-life scenarios.
A school that actively integrates field trips, guest speakers, hands-on projects, and other relevant experiences helps students understand the practical implications of their learning. This enhances students' overall comprehension and retention and fosters critical thinking, problem-solving and adaptability.
4. How can I measure the quality of homework?
Understanding a school's approach to homework helps assess whether it strengthens student learning and supports skills development. Homework should reflect class curriculum, be personalized to individual learners' capabilities, and encourage independent thinking instead of piling on extra stress.
You should look for three major elements in a school's homework:
Relevance, indicating that homework aligns with what is taught in class;
Differentiation, showcasing that homework is adapted to students' individual learning needs;
Creativity, indicating that homework encourages thinking beyond rote memorization and develops core academic and life skills.
5. How much time do students get to spend outside and in what capacity?
Studies show that outdoor time helps improve higher student engagement and test scores, but it's often an overlooked aspect of school curriculums.
Outdoor time is critical for students' physical, social and emotional development. The curriculum should include regular recess breaks, frequent outdoor education, access to the natural world, and physical education classes.
When students have access to an expansive campus, the caliber of the curriculum is immediately elevated. A science teacher can take students outside to examine the parallel links between biodiversity and human diversity. The language arts teacher can lift texts off the printed page and into a world punctuated by outside sensory experiences.
Take a look at how our youngest learners explore nature as a classroom in our brand new Forest School, cultivating skills in creative problem-solving, collaboration, and conservation!
6. What makes your school unique compared to competitors in your area?
When asking what makes a school unique and valuable, many institutions will offer similar answers — top-notch facilities, experienced faculty, a forward-thinking curriculum, and strong test scores. These things are important, but to truly discern what makes a school the best choice, you should push for more specific and differentiated answers.
A worthwhile school should be able to articulate its unique educational philosophies, innovative teaching methods, specific extracurricular programs, strong community ties, and exceptional student support services. If a school only focuses on superficial elements, such as physical appeal or location convenience, this may indicate a lack of deeper value.
7. How is discipline handled at your school, and how does that change for different age groups?
Understanding a school's stance on discipline helps parents assess if its approach aligns with their family's values. You should seek schools that adopt a proactive approach to discipline, emphasizing self-regulation, emotional intelligence, and restorative discipline.
Schools should express clear behavior expectations and communicate how those expectations evolve as the student matures. Successful schools aspire to use discipline as a means of growth and progress that supports both the community and the individual rather than focusing on wholly punitive measures.
8. How is balance achieved between structured and unstructured learning?
We've already established the role of creativity in a student's cognitive development and academic success, and one of the best ways to foster creativity is to provide opportunities for unstructured learning.
Structured learning is representative of the typical classroom experience — the instructor leads the classroom, teaching new concepts and assigning work that encourages students to practice what they've learned.
Unstructured learning, on the other hand, puts the student at the center of their learning. You should expect schools to provide opportunities for student-directed learning, problem-solving, exploratory play, and peer-to-peer interactions.
The balance between structured and unstructured learning should be fluid and adaptable, focusing on learners' changing needs.
9. What does a typical day look like for X grade?
So, how do all of these concepts fit together? What is the experience like for students on a day-to-day basis?
Insight into a typical day helps you assess how time is managed. Schools should demonstrate a balance between academic learning, creativity, physical activity, social interaction, and independent exploration on an intentional schedule. They should also articulate how they accommodate the varying needs of different grades, adjusting focus, and expectations as students mature.
10. What are the school's safety and security policies?
Safety is a non-negotiable aspect of schooling. Parents should look for schools that cover physical security measures, emergency procedures, digital safety protocols, and policies that ensure emotional and mental safety like anti-bullying, confidentiality and respectful conduct.
A thorough, proactive answer signifies that the school prioritizes student safety and well-being.
It is more than okay to dig in further with this area. Ask follow-up questions, and ensure you feel totally comfortable with their responses. Schools should welcome this and help you feel at ease with sending your child there every day.
The Bottom Line: Embrace School Open Houses
Open House events can be an exciting time and highly informative and illuminating experience. Your child is preparing to take the next major step in their academic journey, and naturally, you want to provide the best possible environment for their growth.

The questions we've outlined here are invaluable tools for discerning the operations of a school, its core priorities, and its commitment to living up to its proclaimed values. But also remember to trust your gut feeling. If a school feels right, that's excellent! If not, continue probing until you're confident that you're making the best decision for your family.

Remember, this guide is not about discovering a single "correct" answer. What truly matters is finding a school and teachers whose values are in tune with your own.

Have more questions or interested in getting to know Friends Academy better? Don't hesitate to contact us or register for one of our upcoming open houses and we will help you get started.