Our Pre-Summer Program provides engaging and fun activities for children age 3 - grade 6. Families have the option to enroll for one or two weeks.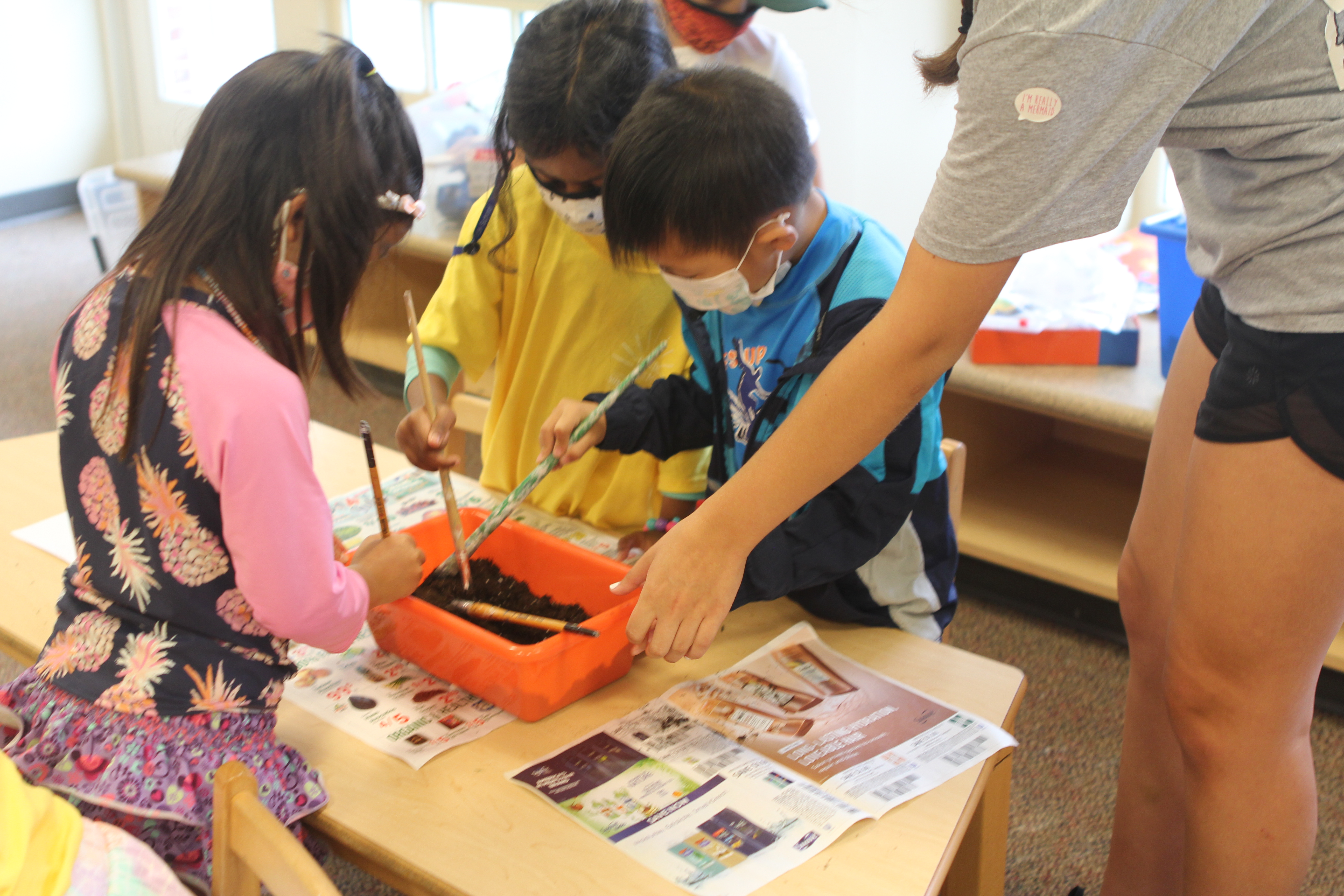 Our Pre-Summer Program will take place Monday, June 13, 2022 through Friday, June 24, 2022.
Our full day program provides engaging and fun activities for children age 3 - Grade 6. The program takes place from 9:00 am - 3:00 pm. Families have the option to enroll for one or two weeks. Lunch and snacks will be provided. Extended hours are available.
Early Childhood and Lower School Students will participate in two different workshop topics each day. Middle School Students will have only one workshop topic each day. The rate is $550 per child. There is a flat rate of $100 per week/per child for extended hours. Below are program offered June 2021
Please email Summer@fa.org or call 516-393-4207 if you have any questions.
2021 Workshop Themes and Descriptions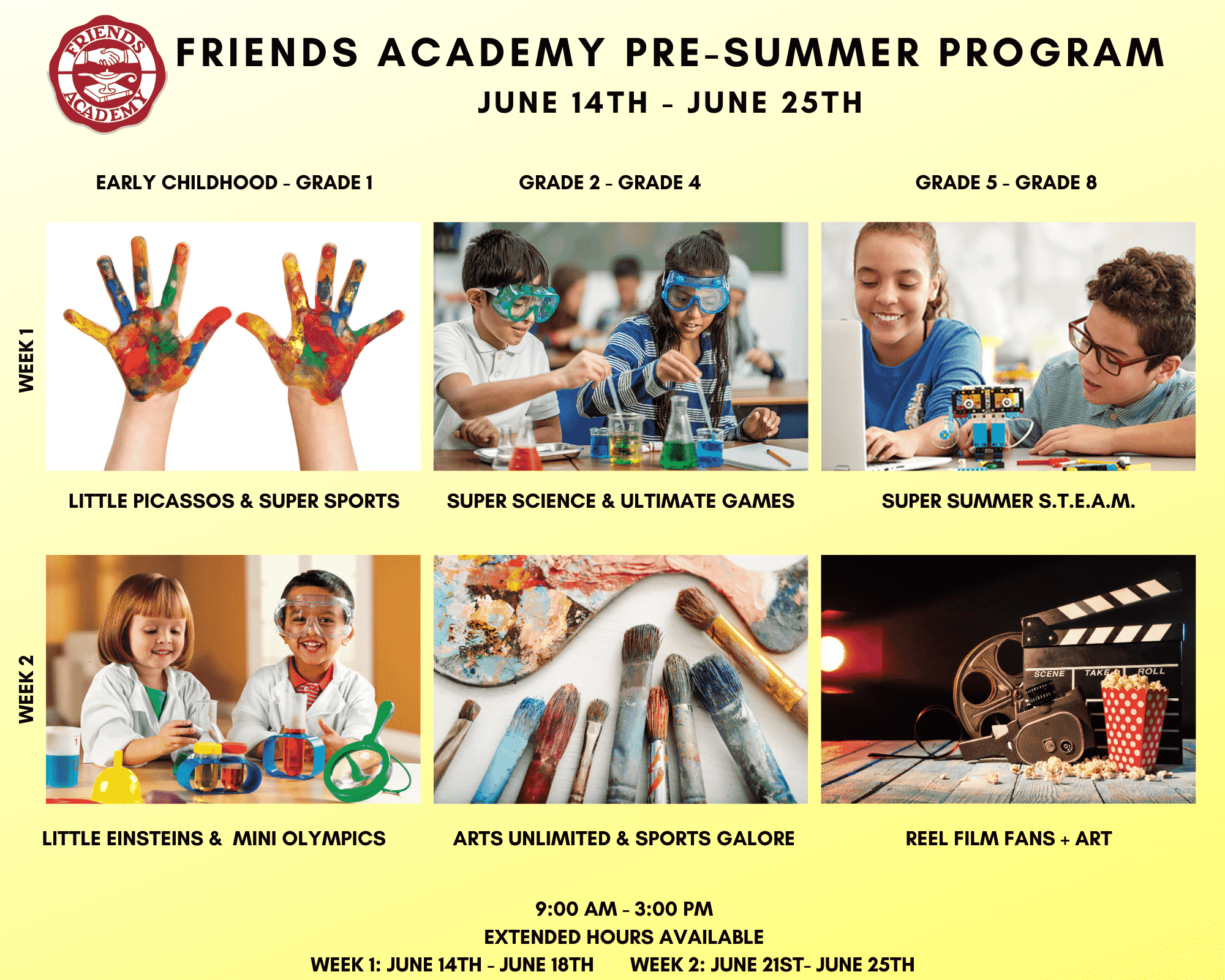 Age 3 - Grade 1
Age 3 - Grade 1
Little Picassos & Super Sports
Budding artists will explore paint, crayons, oil pastels, collage materials, air dry clay and recycled sculpture in this process-oriented art class. Themes for this art class include animals, space and so much more! This curriculum is a great introduction to a structured class for young artists and will help strengthen their fine motor skills and ability to represent the world around them.
This program is a combination of warm-up games and sports such as soccer, kickball, and dodgeball. It will ease children into learning the basics of all of these great games as well teaching them the importance of teamwork.
Little Einsteins & Mini Olympics
Our hands-on experiments will encourage children to "dig deeper" and discover the wonders of science. Their love of science will unfold as they experiment on topics such as: messy mixtures, science magic tricks and additional STEM activities. Your Little Einstein is sure to have a fantastic time!
This program will include fun activities like three leg races, tug of war, and traditional Olympic games such as basketball and track and field.
Grades 2-4
Grades 2-4
Super Science & Ultimate Games
You'll have a blast getting elbow-deep in fun as you experience different science experiments. Stir up a chemical reaction to create your own foam! Hocus Pocus! Impress your friends and master the art of illusion. You won't want to miss this!
Board games, escape room, volleyball, scavenger hunt and so much more! This week participants will have lots of fun working together in groups playing a variety of games that will require critical thinking and physical fitness skills.
Arts Unlimited & Sports Galore
Canvas painting, clay, crafts and so much more! Participants will experiment with different concepts each day and will end the week with a new appreciation for art.
Put your game face on! Get ready for a week of healthy competition and teamwork in various sports from volleyball, soccer to dodgeball and so much more!
Grades 5-8
Grades 5-8
Super Summer S.T.E.A.M.
Want to try new and fun experiments? Not afraid to get your hands dirty? Want to create huge cell models, build catapults and so much more?! You do not want to miss this stellar week of fun while exploring the world through Science, Technology, Engineering, Art and Math!
Reel Film Fans + Art
Participants will view 2-3 films to watch and will paint an image inspired by each film. Participants are encouraged to get creative and use elements of color, tone, and imagery to develop their portraits. The course will allow participants to discuss their perspective of each film and artwork.
Request More Info About Our Spring Into Summer Program