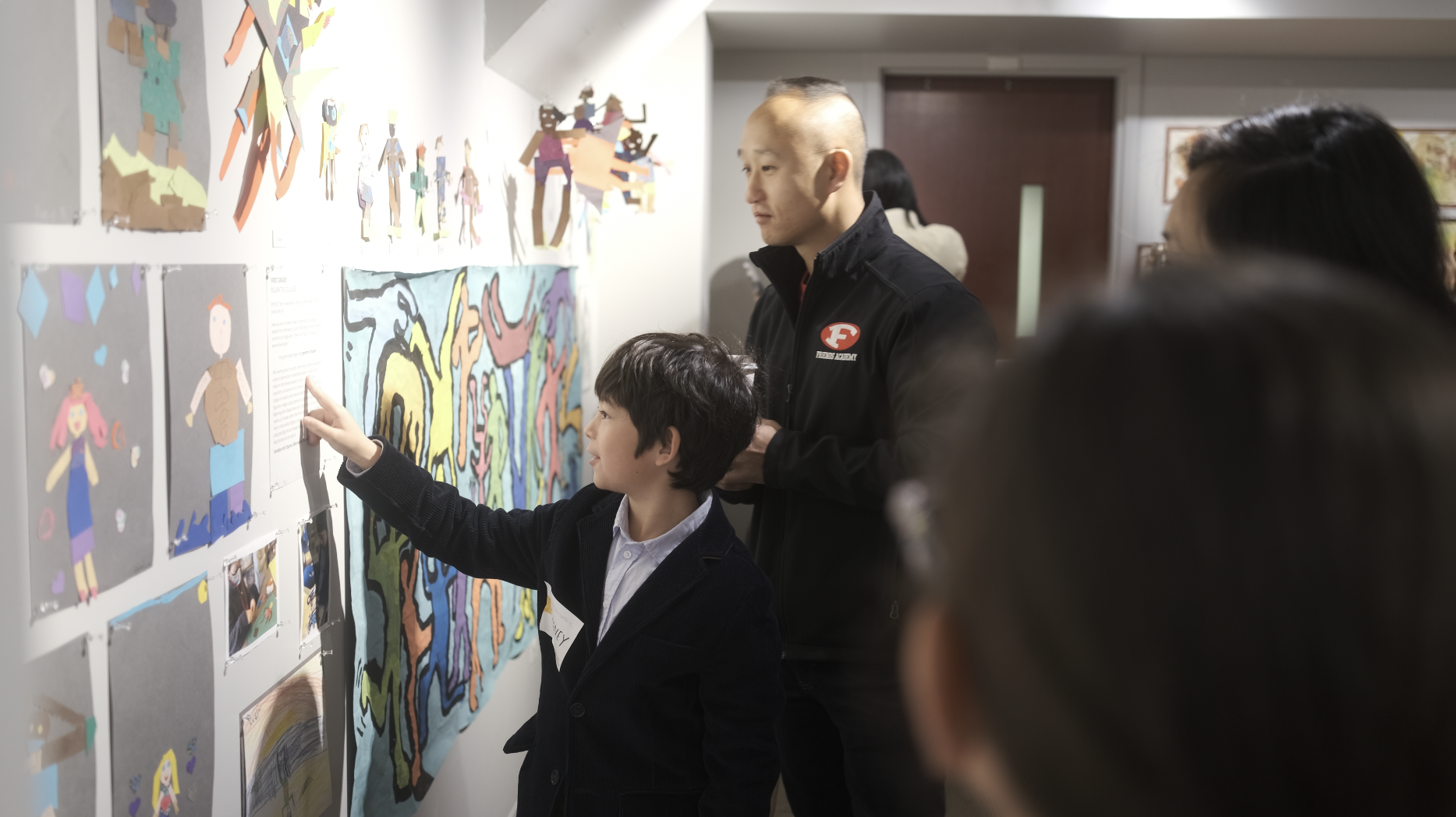 At Friends Academy, it is a tradition for the oldest students in the Lower School, currently fourth grade, to offer guided tours of the current gallery exhibition before the Winter and Spring Concerts. This December, the exhibition showcased art from every student in Lower School and Middle School, and any Upper School students enrolled in Visual Arts courses during the fall semester.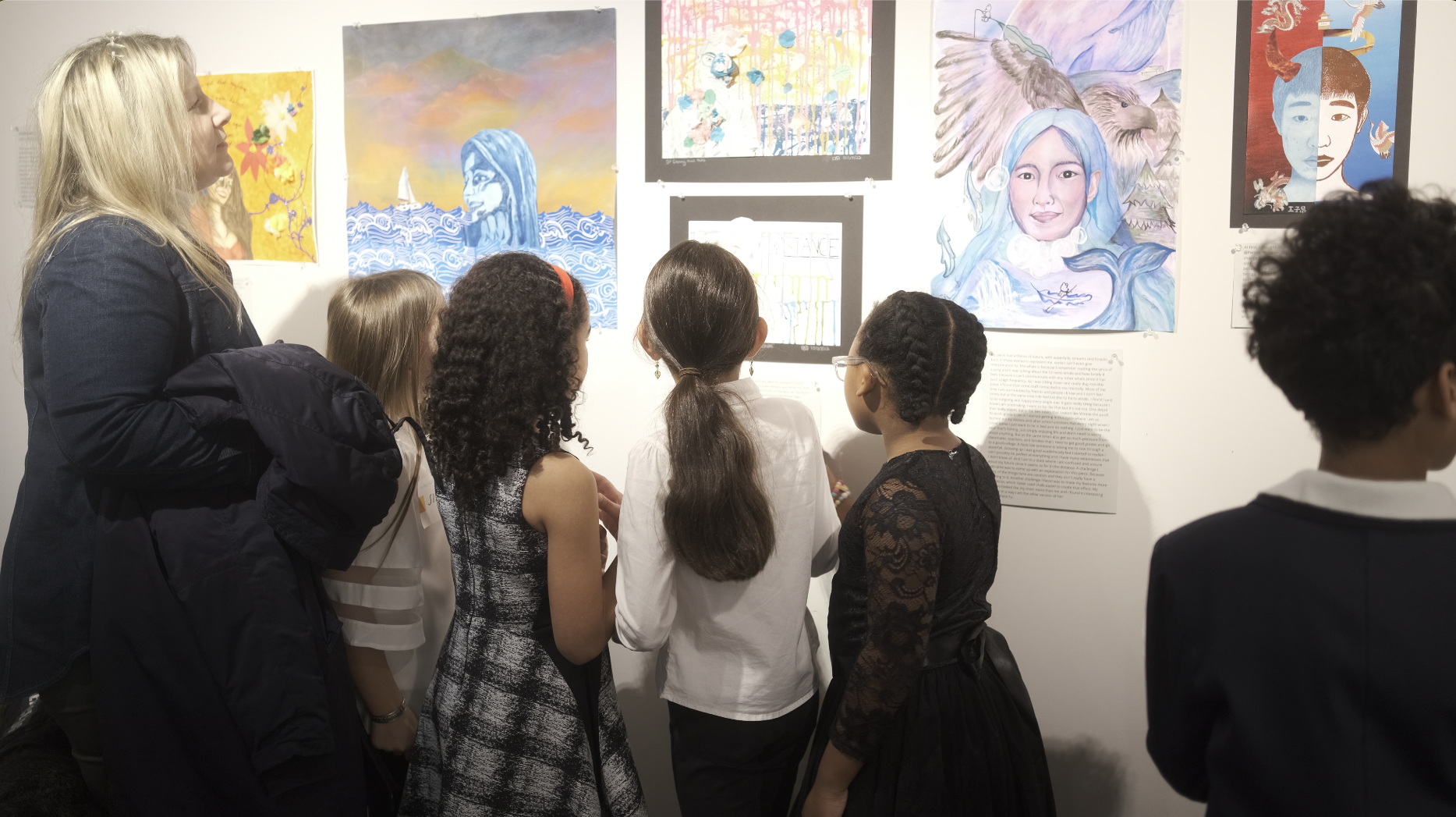 To prepare as a docent, fourth graders visited the exhibition to learn about the process and assignment goals of each work of art on display. "They learned how to engage their guests by asking questions that would allow them to interact with the art and develop a deeper appreciation of the artistic process and motivation of each artist." said Lower School Arts Teacher and docent coach MaryJo Allegra.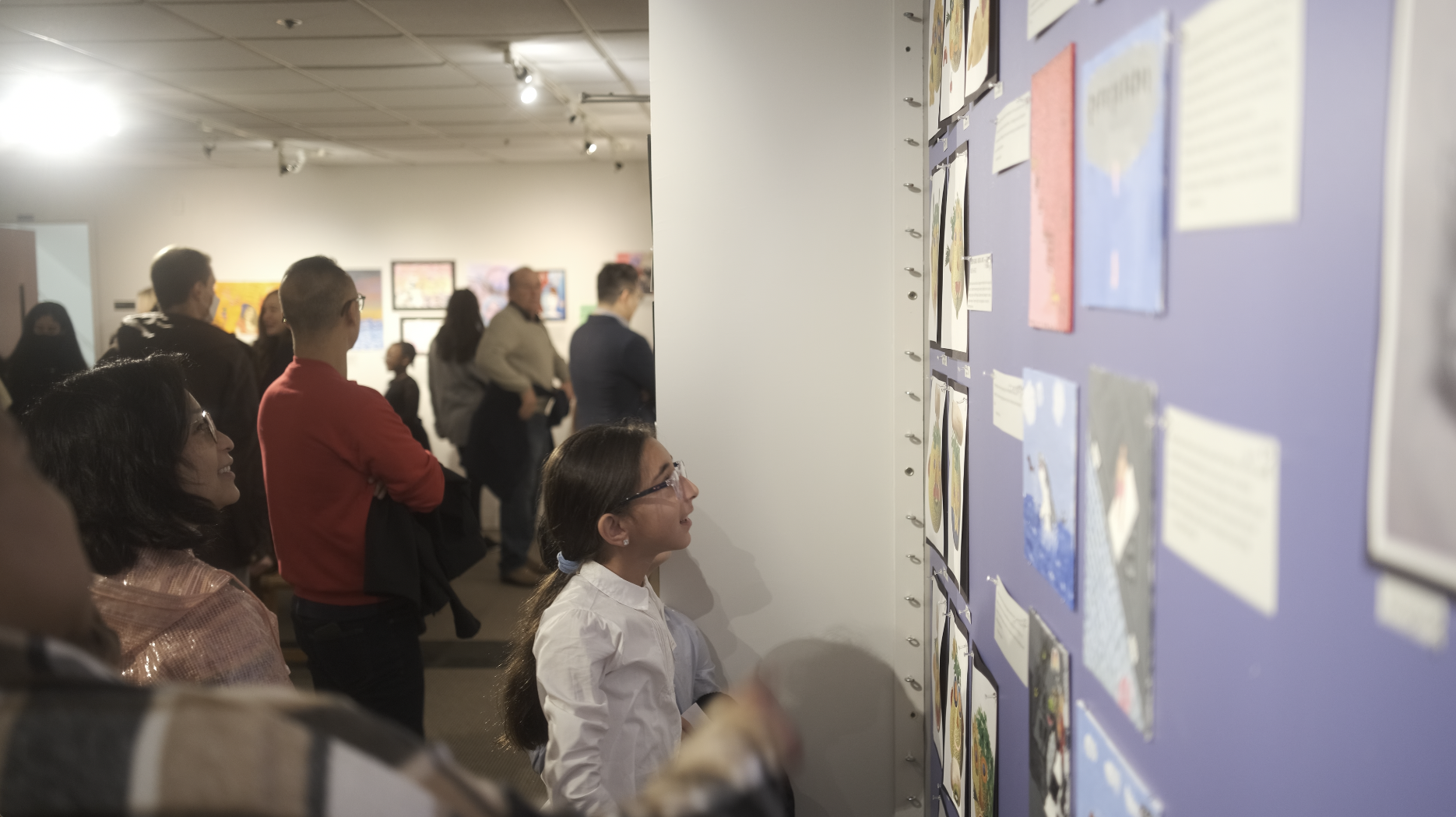 According to MaryJo, exhibition attendees play an important role in the FA docent program. "By giving students the opportunity to share their work and the work of their classmates, guests are helping students to strengthen their ability to communicate with others about their art," she explained. "Students frequently share how empowering this docent practice is in supporting their development as a young leader and supporter of the artistic process."
Photography by Alvin Caal/Friends Academy