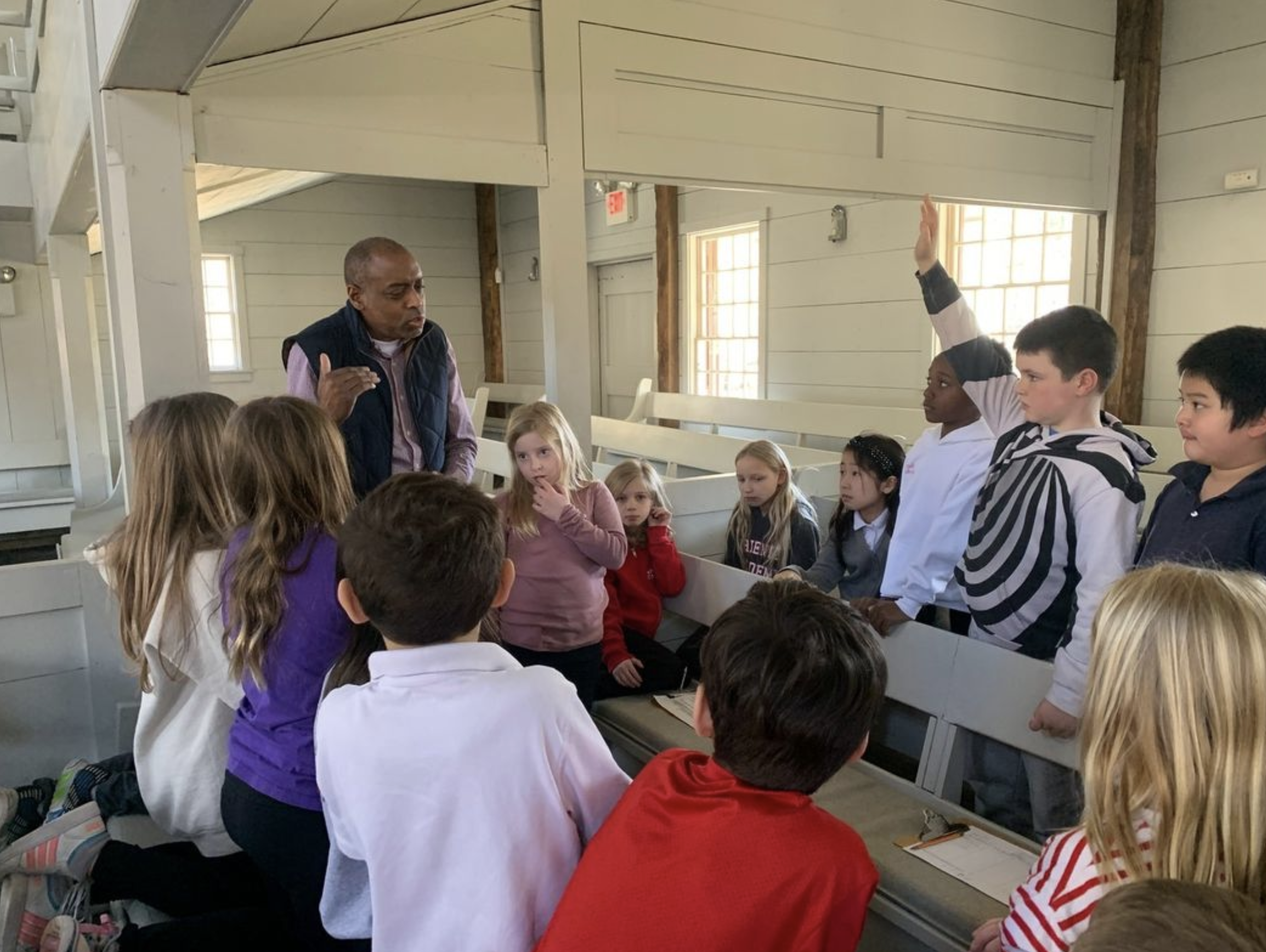 Recently, Library Director Karl Hoenzsch and Director of College Counseling Ed Dugger were invited to meet the Third Grade in the Meeting House to share their knowledge on Quaker history specifically to Long Island and those who attended the Matinecock Meeting House. Mr. Hoenzsch shared how he is an archivist and that he handles records and various artifacts related to Friends Academy and the local area. He also shared information about how and when the Meeting House was built and how it was constructed at a discount.
Mr. Dugger also shared information on Quaker history and the relationship between Quakers and enslaved Africans. He shared about his love for learning history and learning a lot from Emily Hicks from the Westbury Historical Society. Ed also shared information about the Matinecock Native Americans and how they lived side by side with Quakers here on this land. It was interesting to learn from him that in 1776, when the Declaration of Independence was written, many Quakers decided they would free all their slaves, especially here on Long Island. He shared that it was the largest freeing of slaves until 1865. Students also learned that there is a trap door and how the Meeting House was possibly used as a stop on the Underground Railroad.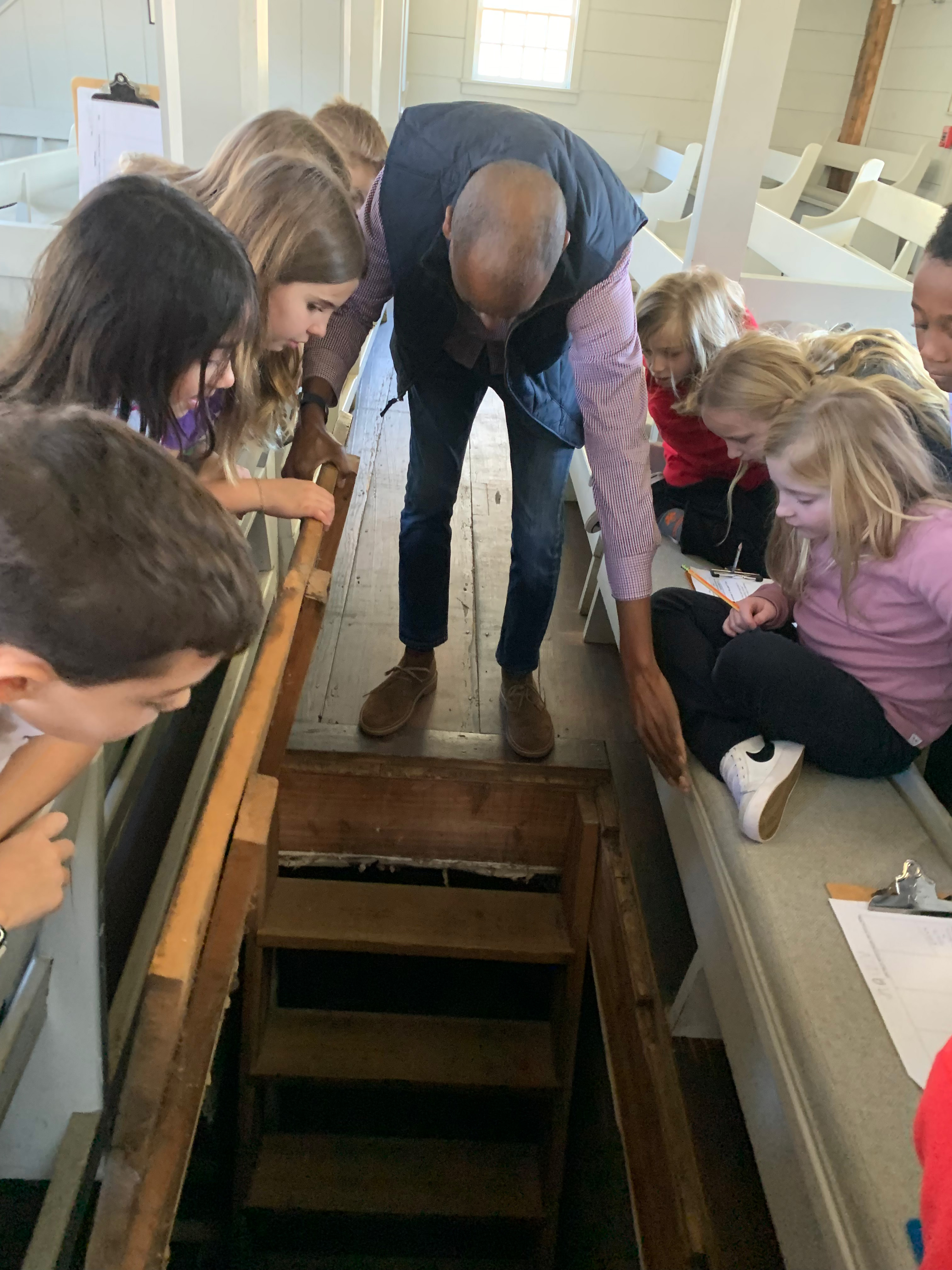 The sharing of this information from both Ed and Karl helped students gain a deeper understanding of the meeting house history and Quaker history. This is a lead-up to our work on world religions and places of worship and how we look at parts and purposes in each meeting house. For example, our Meeting House has closed and open staircases for males and females (males would use the open side and females would use the closed side since they were not allowed to show their ankles while walking up the steps.)
So many students asked insightful, deep questions to both Karl and Ed! We are so proud of them!