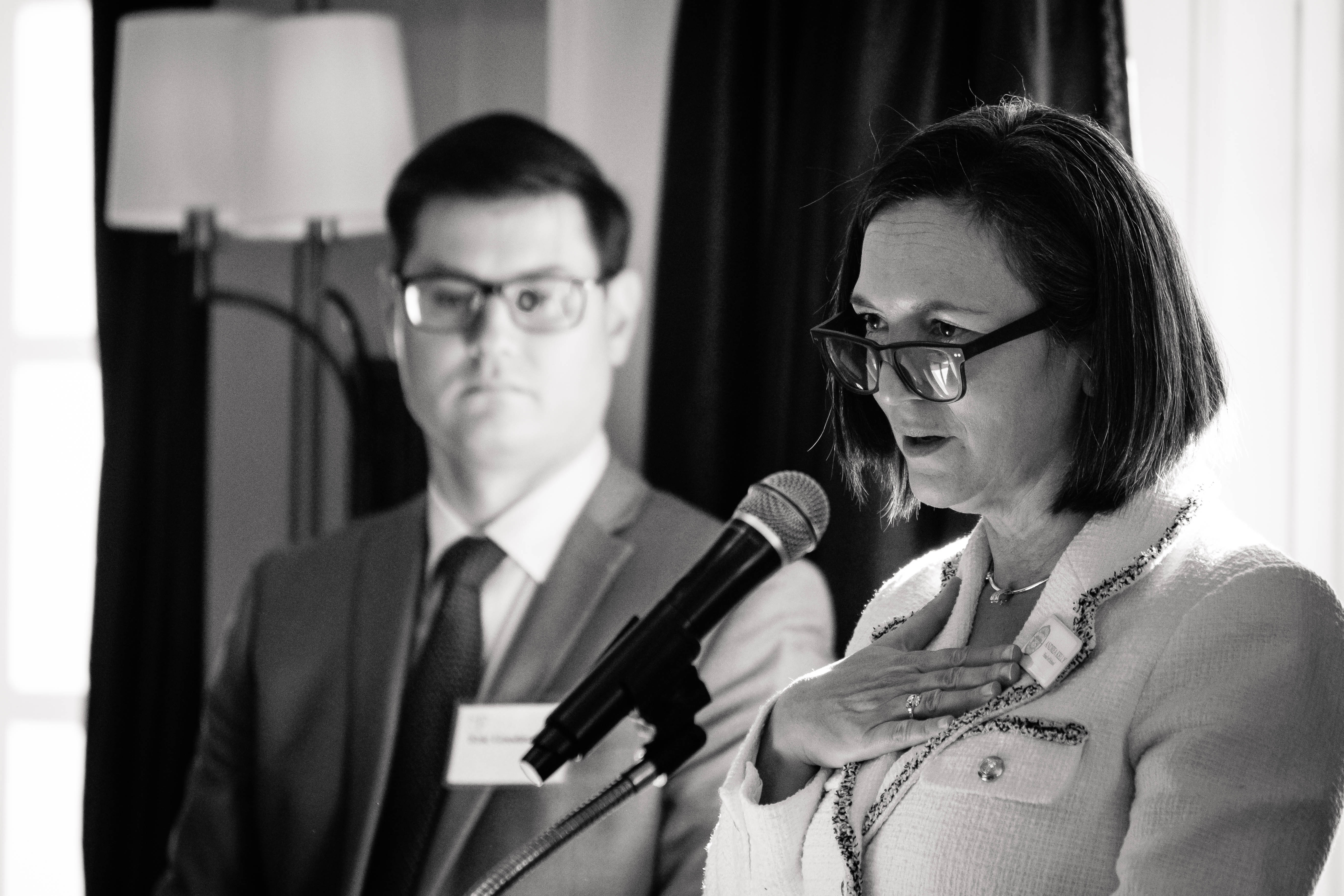 "Whether you started with us in Grade 9 or 10, or your child came as a little in Pre-K or Kindergarten, you have been a devoted Friends Academy parent," began Head of School Andrea Kelly, as she addressed the Class of 2023 parents and caregivers at the annual Senior Parent Luncheon hosted at the nearby Mill River Club in Oyster Bay on November 10. "And we are delighted to celebrate you today."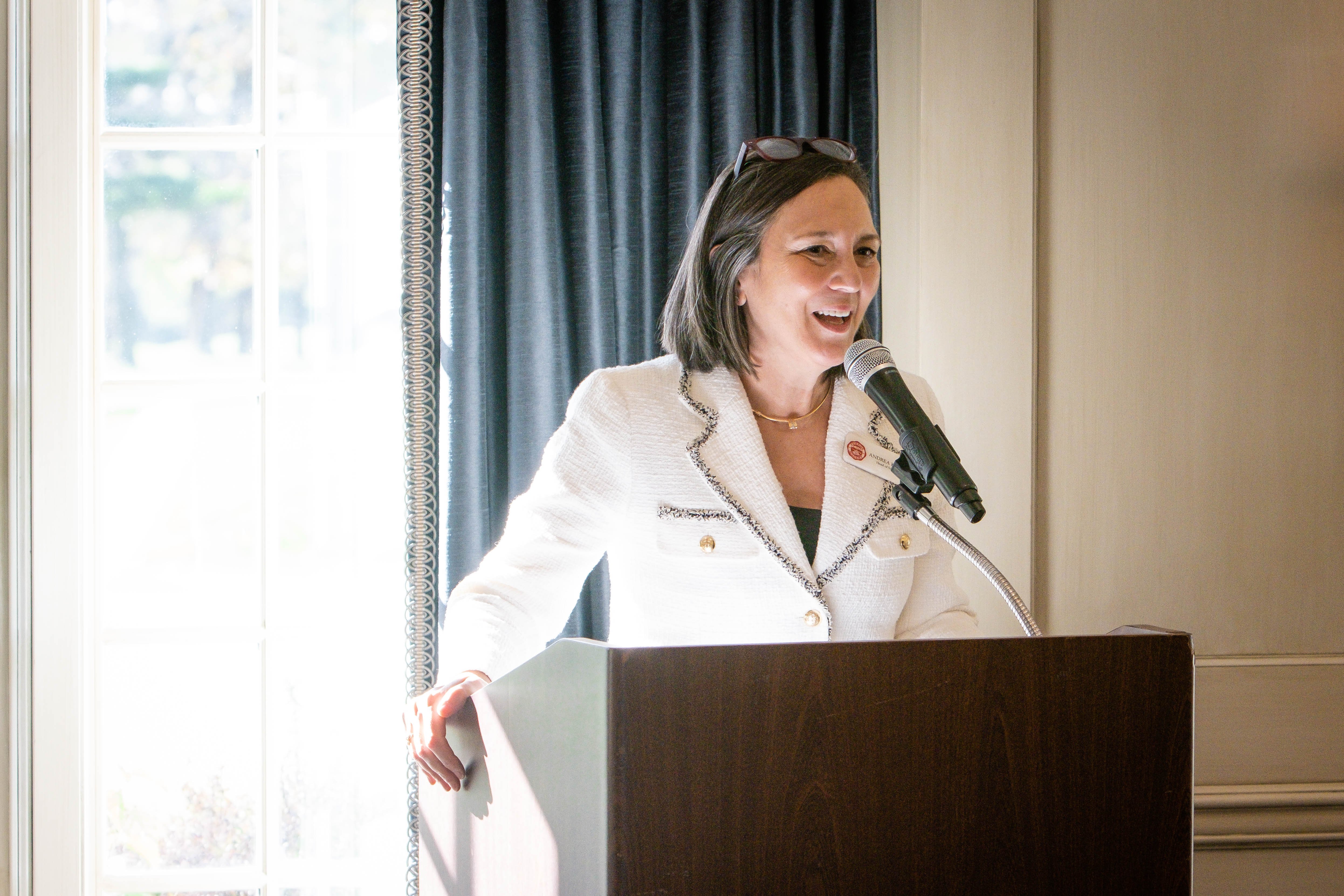 Recalling musical greats, Mrs. Kelly asked parents to savor the rest of the school year with their soon-to-be-graduating senior. "Claude Debussy and Miles Davis emphasized the space between the notes and I urge you to stay in between your own notes – linger over dinner longer with your child; take the long way home; and hunker down for the storm when they push back," she recommended.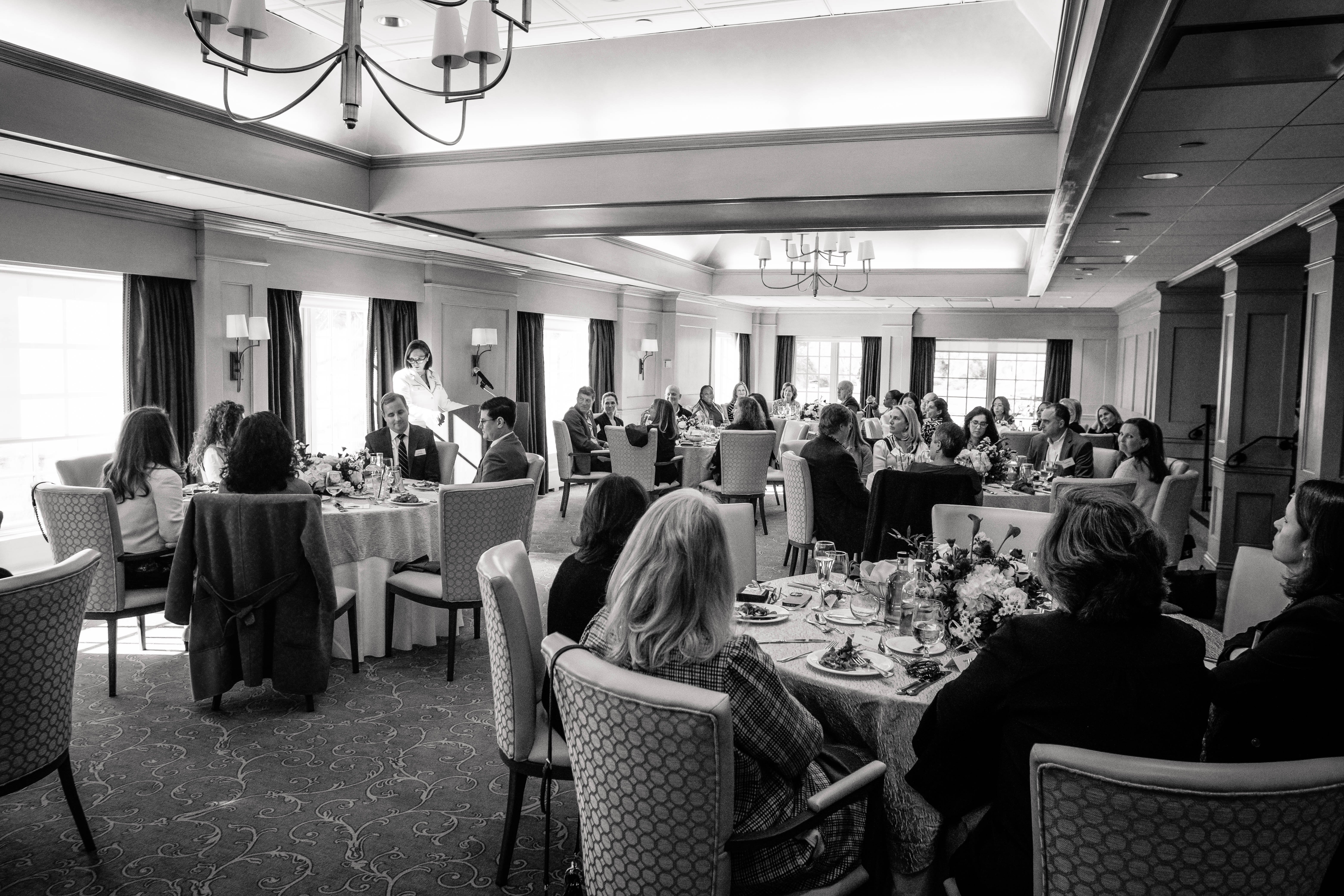 Recognizing the ongoing support that the Class of 2023 parents has given to Friends Academy over the years, Mrs. Kelly shared that their journey was far from over. "You've all supported our school in countless ways – given to the Annual Fund, raised your paddle, volunteered countless hours, stood and cheered on the sidelines or in the theater… and you drove and drove and drove and drove," she reminded parents as knowing laughs resonated back. "But your time isn't finished. Your children will always be a part of the Friends Academy family and we are here to create opportunities beyond this year for you to be involved with our Parents of Alumni Association (POAA)." Clerked by alumni parents Donna Gerzoff, Maggie Johansen, and Lauren Menzin (pictured below), who also spoke and welcomed parents into the group at the event, the POAA provides a lifelong connection to Friends Academy through local on- and off-campus events.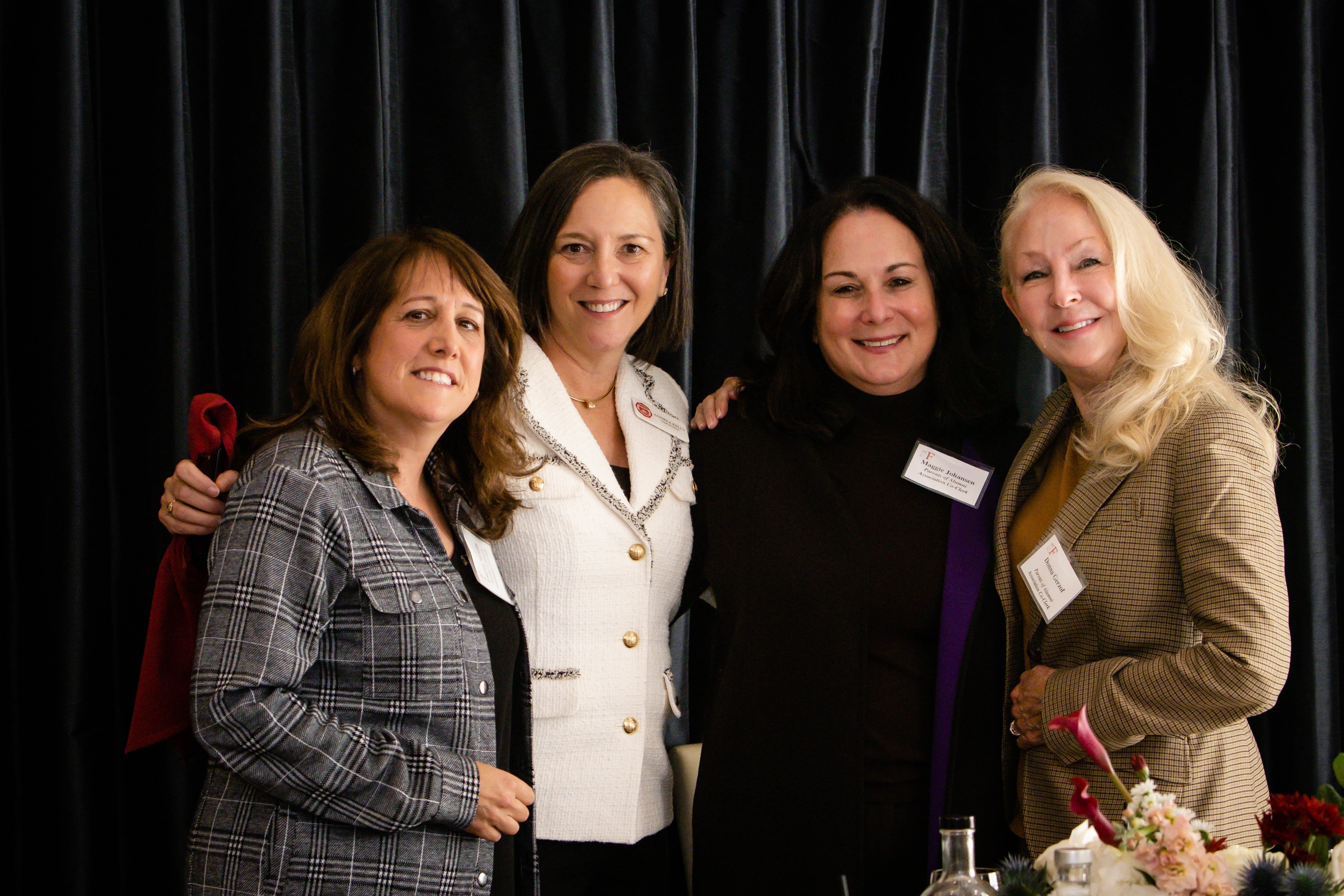 Friends Academy also welcomed back Dr. Eric Goodman '02, who spoke about the revered importance of both a Quaker and Friends Academy education. Now a parent of a 2-year-old, Eric, was invited in the fall of 2018 to speak to the Cum Laude recipients and their families.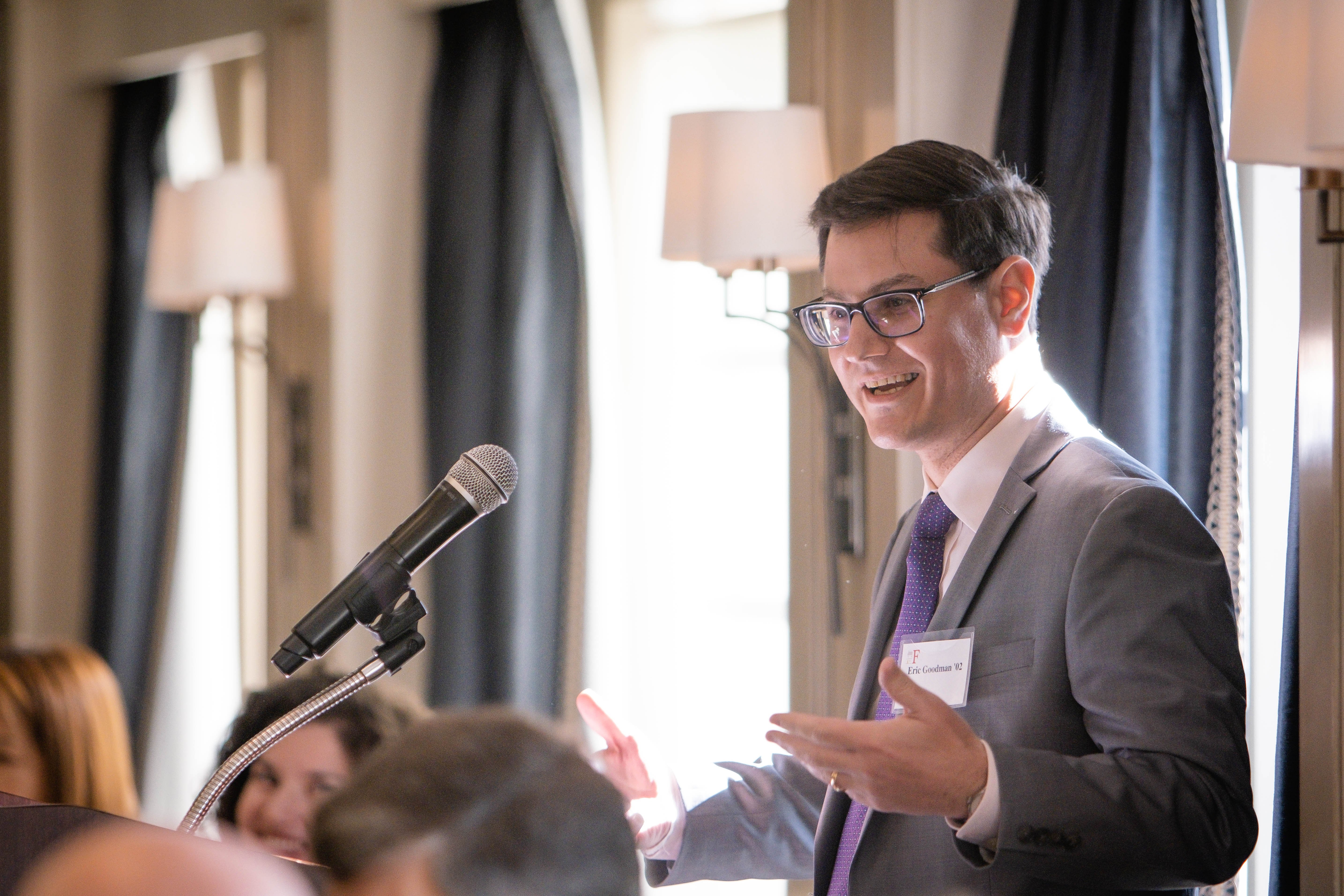 "Your children are six months away from graduation – what gifts have you given them?" he asked. "Maybe it's independence," he queried. "I have no doubt that your children are at a point where they are more intellectually independent…possibly willing to debate you. If they've had a Friends education, they can form an opinion, defend their views, and do that with discourse."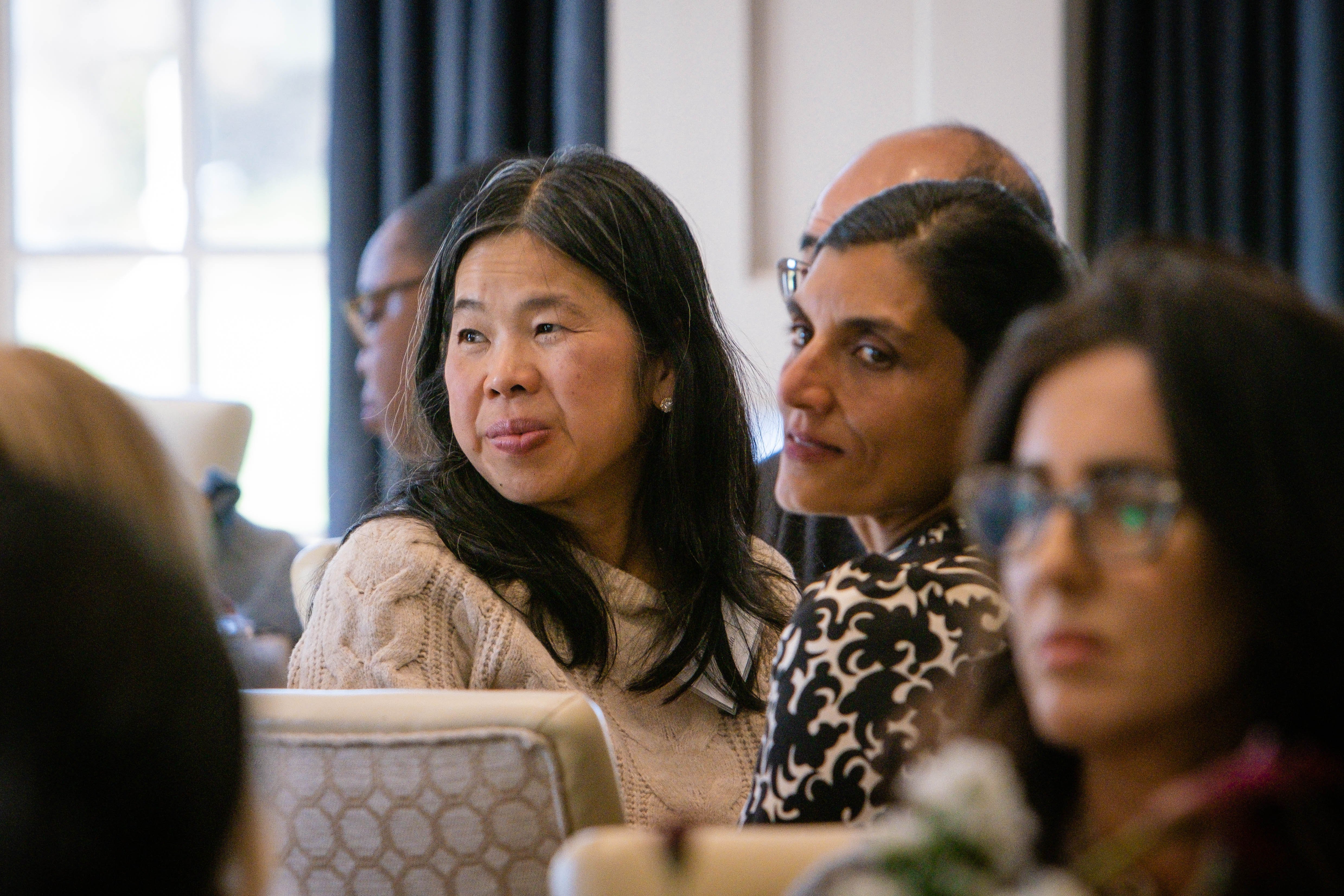 Learning to live a life of truth and integrity can be difficult, shared Eric. "I'm a doctor and I have to get my patients to trust me," who added that education should be real, lived, and connected to real life.
"The point of a Quaker education is that it focuses on equality, truth, integrity, peace, and community. "Community stresses that we must live with all of those around us, not just those we want to live with. It is only when you meet someone as an equal that you can then open your heart and mind."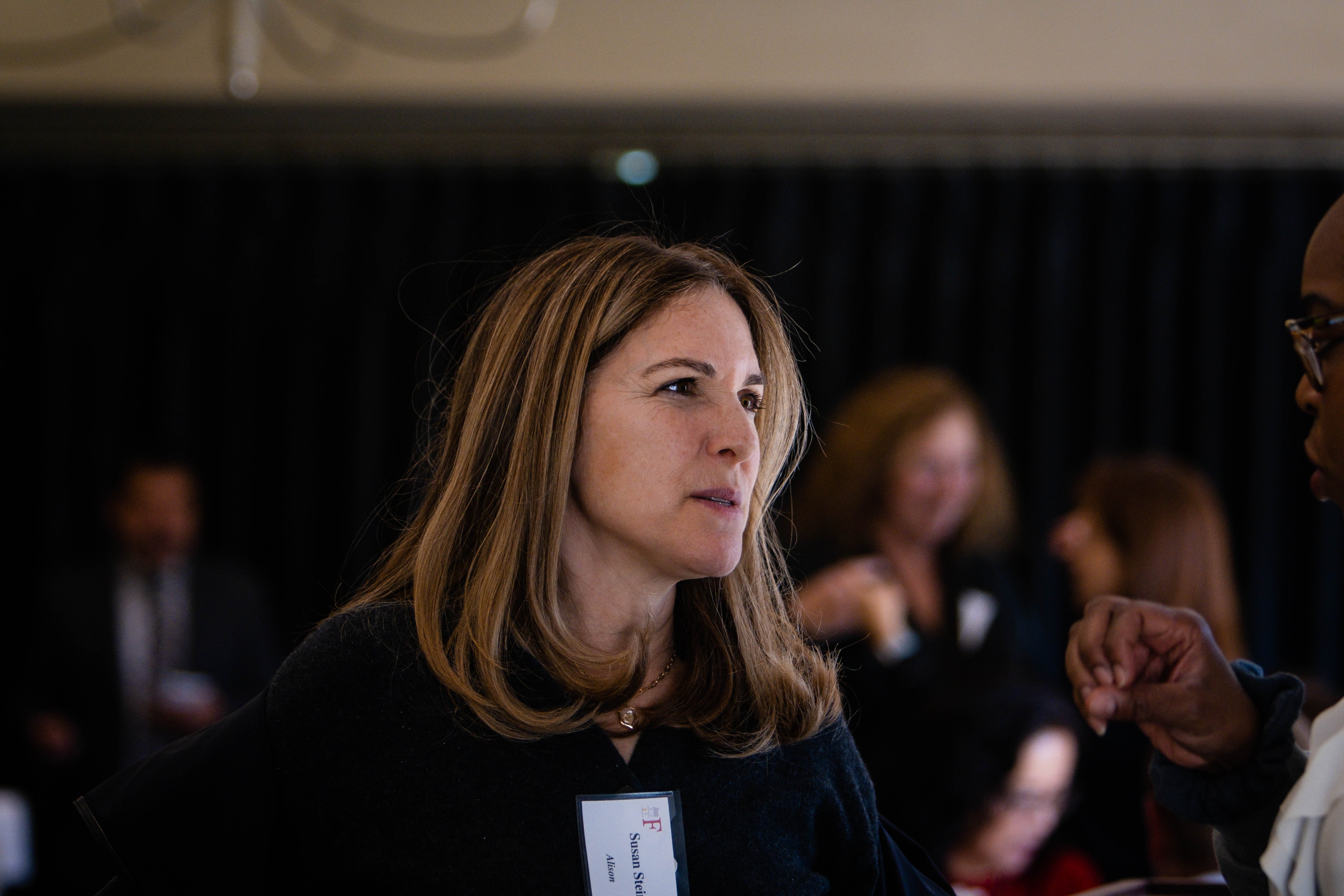 Reflecting back on his own Friends Academy education, Eric pointed to learning why the interdependence of equals is so important. "Not only must we work to make the world a better place, but we must work toward a world where everyone recognizes that equality," he said. "These values have powered my own life and I hope they will do the same for your children," ended Eric.
Photography by Alvin Caal/Friends Academy