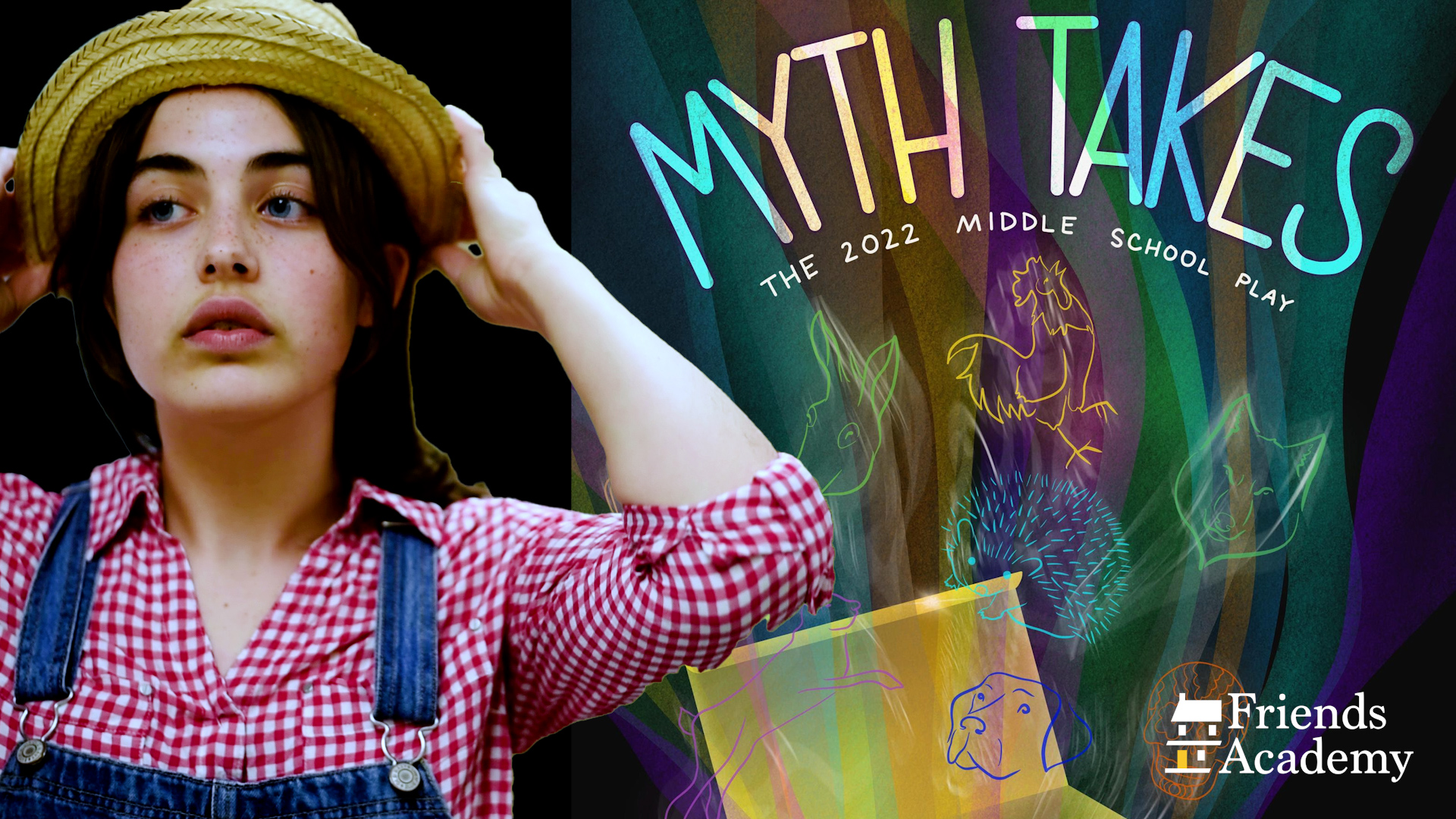 We invite you to join us this Thursday or Friday night at 7 pm in the Helen A. Dolan Center Theater for the return of our annual Middle School play! This year's production, Myth Takes is made up of five stories about who we are and how we grow. The family-friendly show is about 70 minutes long.
TICKET DETAILS
Tickets will be available at the box office on the night of the show. Order advance tickets here and submit to Visual Arts teacher Ari Elmayan. Questions about tickets? Contact Ari at ariana_elmayan@fa.org.
TRAILER
Watch our trailer of Myth Takes below, including a behind-the-scenes look at the cast and crew in rehearsal.