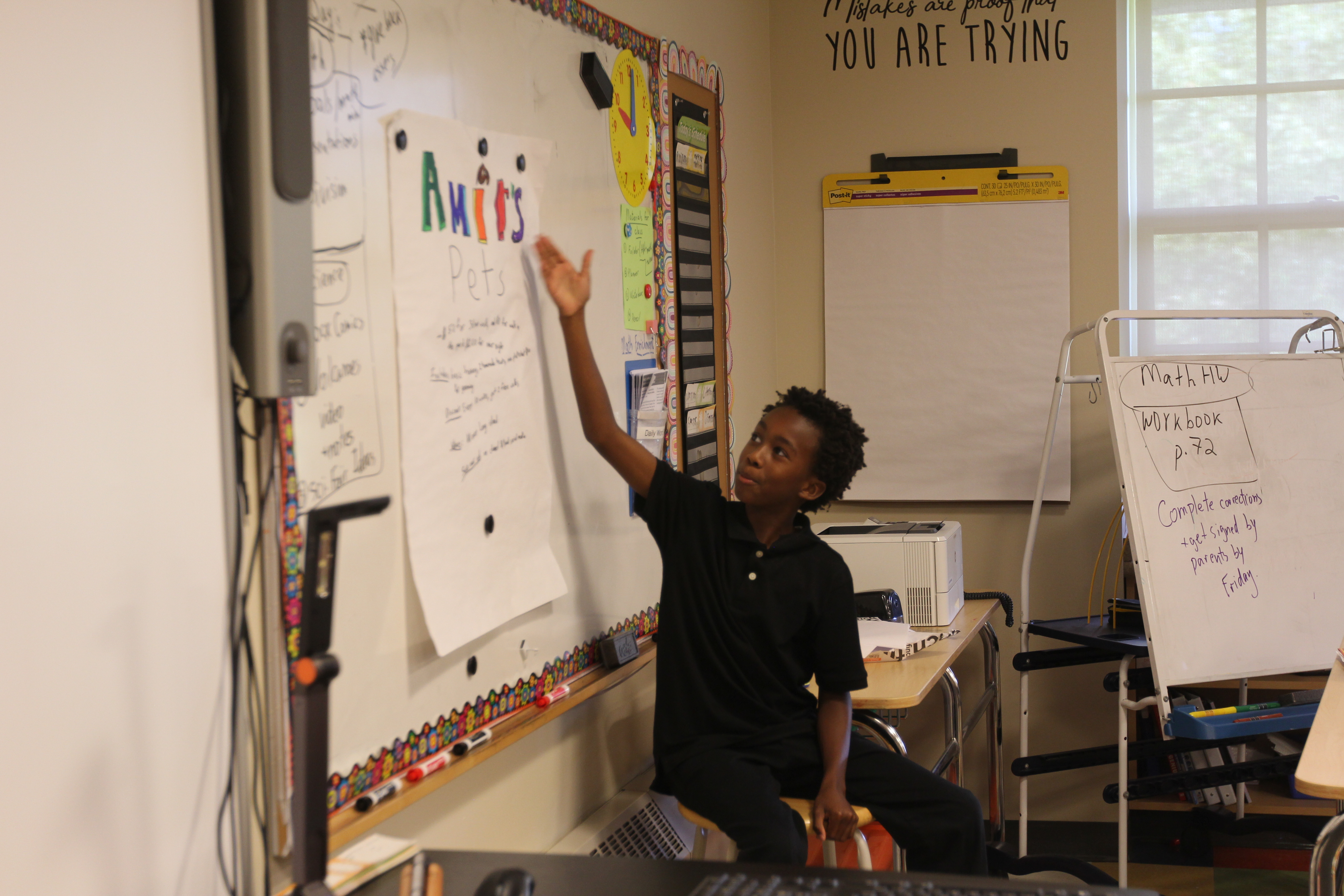 In Fourth grade, students used their mathematical skills to calculate expenditures, discuss marketing strategies, and come up with their own business ventures.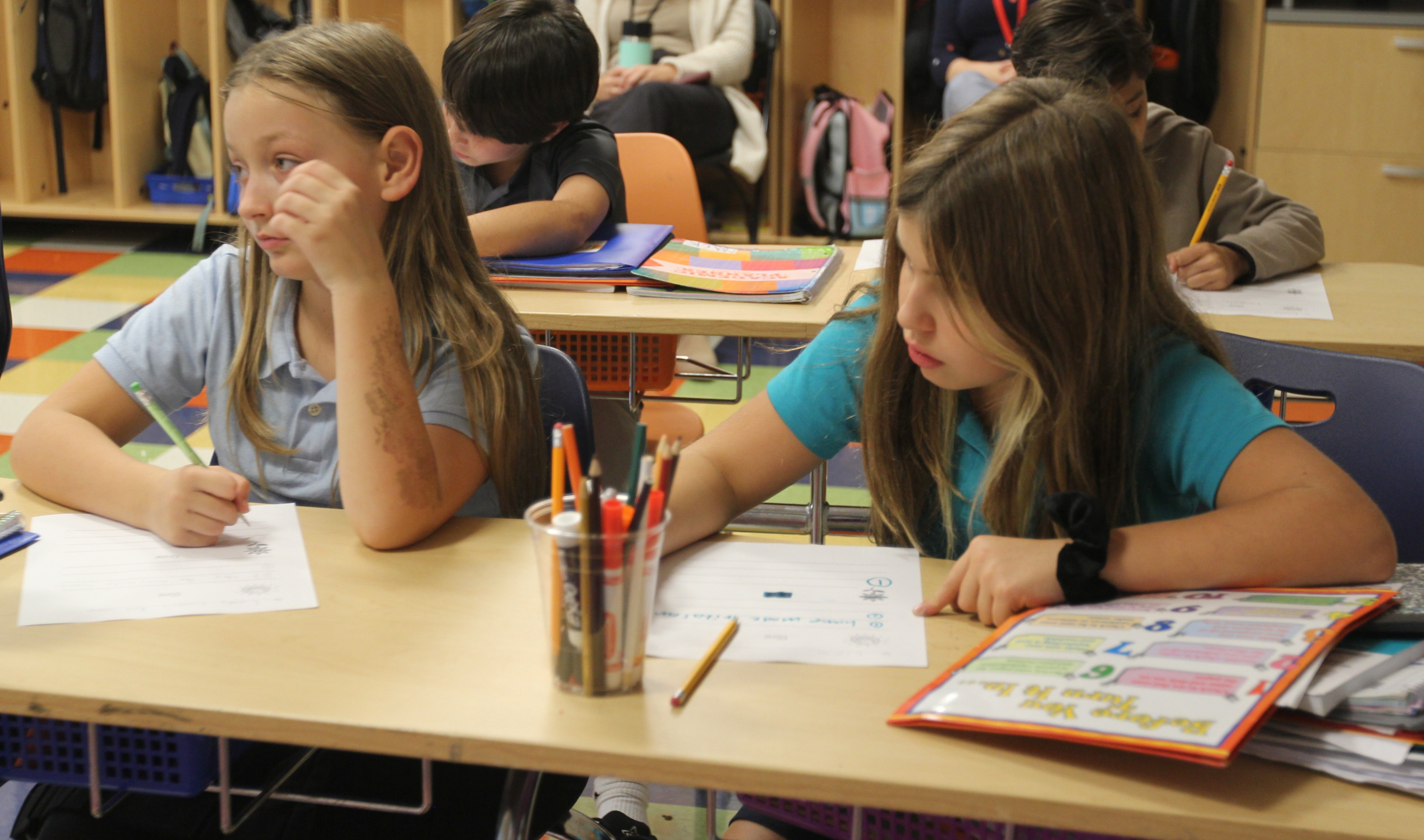 Fourth grade Math teacher Mariya Goldfarb asked her students to estimate expenses for a pet-sitting business. "They used the U.S. Standard Algorithm for multiplication and utilized multiplication charts as needed," she explained. In addition, they discussed marketing strategies and brainstormed their own business venture as a byproduct of the unit. "Students shared their plans in class and received 'glow' and 'grow' feedback from their classmates," added Mrs. Goldfarb.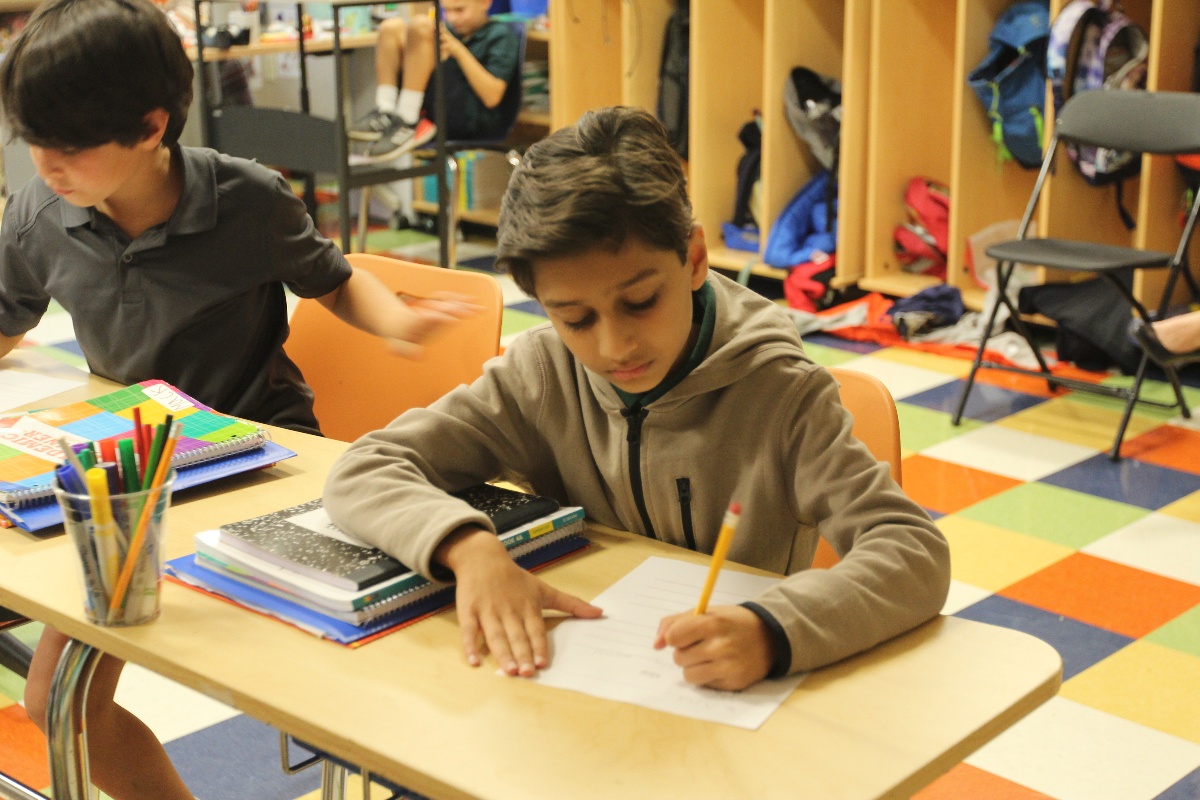 Students also investigated word problems through an analysis of keywords and made a detailed plan for solving them. Ultimately, fourth graders learned hands-on about the powerful relevancy of mathematics and how it manifests in everyday life situations such as planning a camping trip or running their own business.
Photography by Margaret Pegno/Friends Academy