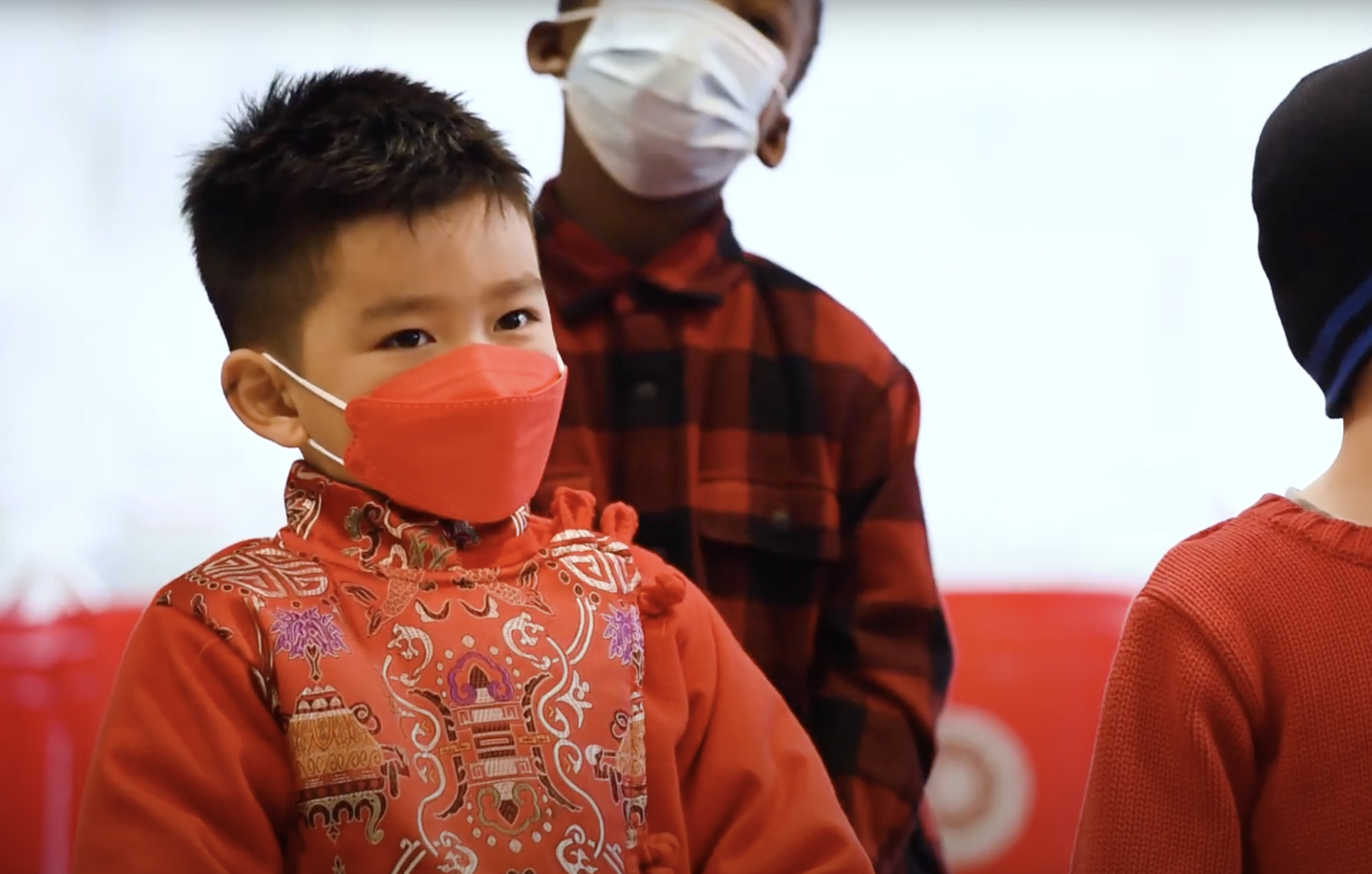 We celebrated Lunar New Year with a variety of activities, including morning announcements from students in our Middle and Upper School Chinese classes explaining the significance of the two-week holiday, pre-recorded videos from all three divisions featuring song and silk fan making, and a riveting, live performance from Chinese acrobat Mr. Yang Xiao Di.
During all lunch blocks, students were treated to a sumptuous lunch of special dishes in honor of the holiday, including fried rice, steamed Chinese buns with Peking duck, and fresh oranges.
We invite you to take a look at the following videos and celebrate with us.
Chinese Acrobat Mr. Yang Xiao Di - Director of Diversity, Equity + Inclusion Camille S. Edwards offers a look at our Lunar New Year program and main event.
Kindergarten Song in Mandarin - Kindergarteners perform a Lunar New Year song in Mandarin.
Fan making with Middle and Upper School Chinese classes - Learn about the importance of fan making to the Chinese culture.
Celebration Lunch Menu - Find out what Friends Academy students and staff are sampling as part of our Lunar New Year menu this week.