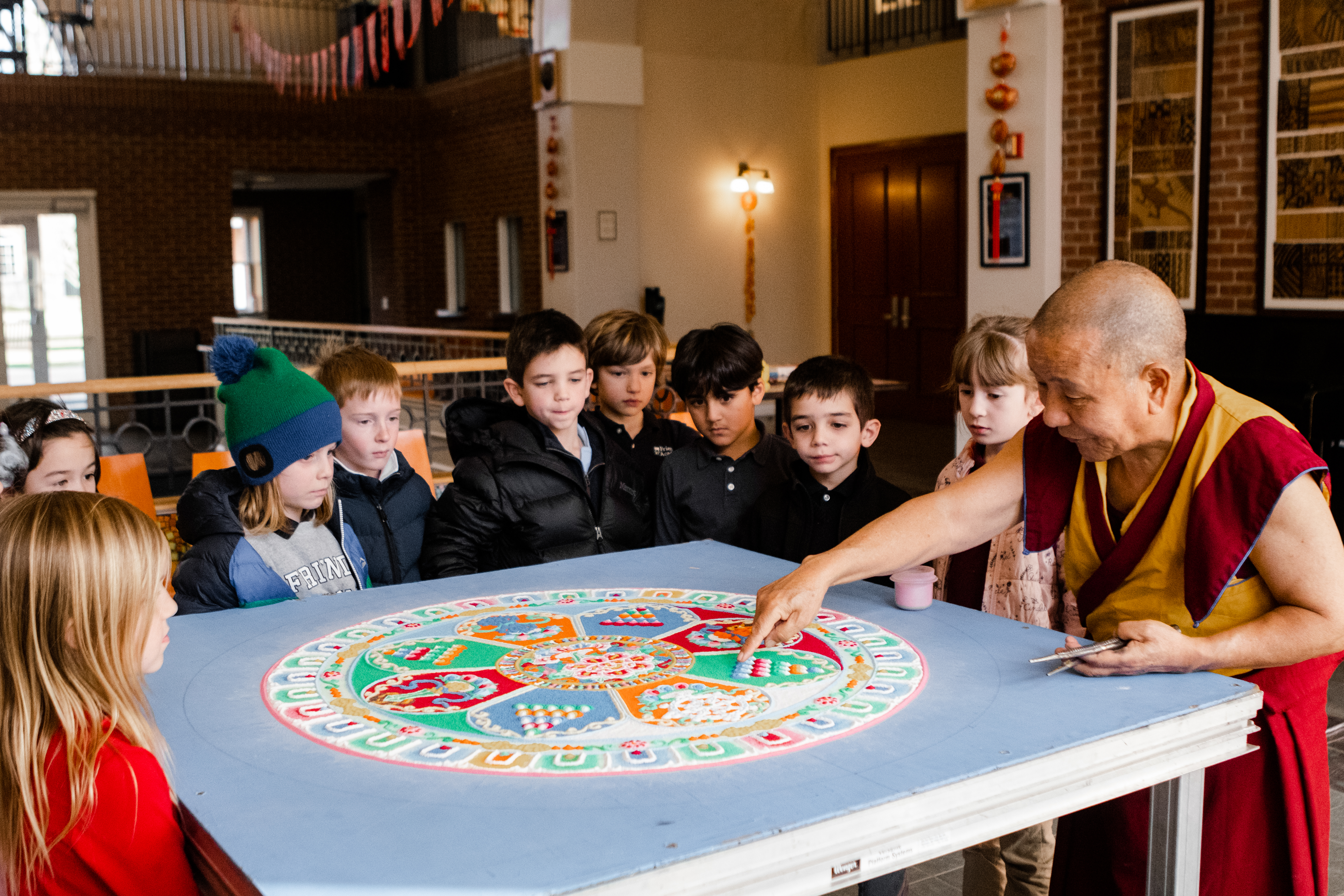 "What should we as human beings be doing?" posed Holocaust speaker Manny Korman to Upper School students at a Peace Week Lunch and Learn. "We have a responsibility of caring for each other and caring for people we don't know. We can't sit back and say, 'Let the other guy take care of it,'" he urged.
For four days each year, Friends Academy builds in extra programming to help students and colleagues practice the Quaker Testimony of Peace. Framed by the 2023-24 school theme of "Courage," Peace Week 2023 featured a host of guest speakers, including two separate Holocaust Survivors, Mr. Korman, and Leo Ullman who shared with the Middle School; Darryl Bellamy of FEARless, who spoke to Upper School students about building in the small moments of courage that lead to overall fearlessness; and Lama Tenzin Yignyen, an ordained Buddhist monk, who returned to Friends for his eighth visit and construction of a Sand Mandala of Compassion.
"Don't try to find happiness on the outside," cautioned Lama Tenzin. "Find it on the inside," he urged in Q&A sessions with students, colleagues, and parents. "Compassion is the single-most best medicine for any disease," he underscored. "If you see someone who needs help, it is our responsibility to help that person. That is compassion."
In an assembly with Upper School students, Mr. Bellamy outlined the path to fearlessness. "It's not about the fears, but about how we connect the dots going forward," he explained, adding that a mix of courage and curiosity is ideal. "The most dangerous words are, 'I already know that.' I might know those things, but have I truly mastered them?"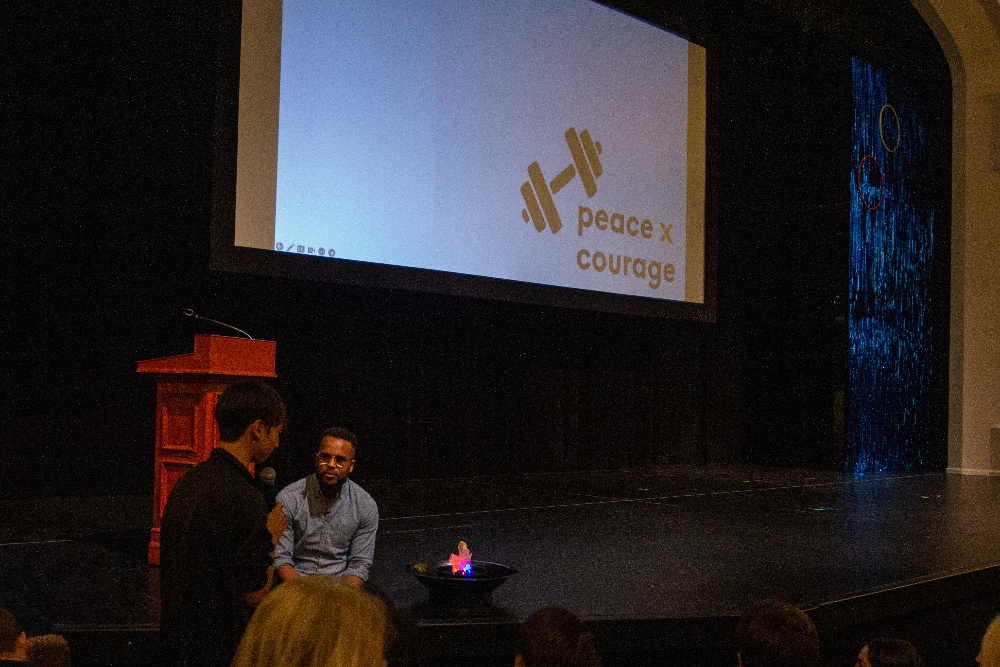 The week always begins with a Meeting for Worship, which continued virtually enabling a wider audience. "While we celebrate peace throughout the year, during Peace Week we come together in a more intentional way," said Quaker-in-Residence Jen Cort, who led the week's planning.
"Peace is one of the Testimonies that is cornerstone to our belief," shared Jen. "It's thinking about internal peace, peace with others, and how we create peace in the world."
In between readings and speakers, students and colleagues led a variety of workshops, including Quaker history and infrastructure, sustainability, service, and meditation. The Upper School Sustainability Committee spearheaded a bird-edible birdhouse project, which they hung later with Early Childhood buddies in the school's new Forest Program.
The week was capped by the all-school FAmily Night, which featured an International potluck of family recipes, interactive art installations, and three workshops led by Friends Academy students and parents – African dancing; lessons on the hulusi, an ancient Chinese instrument; and figure-drawing lessons with fourth-grade students.