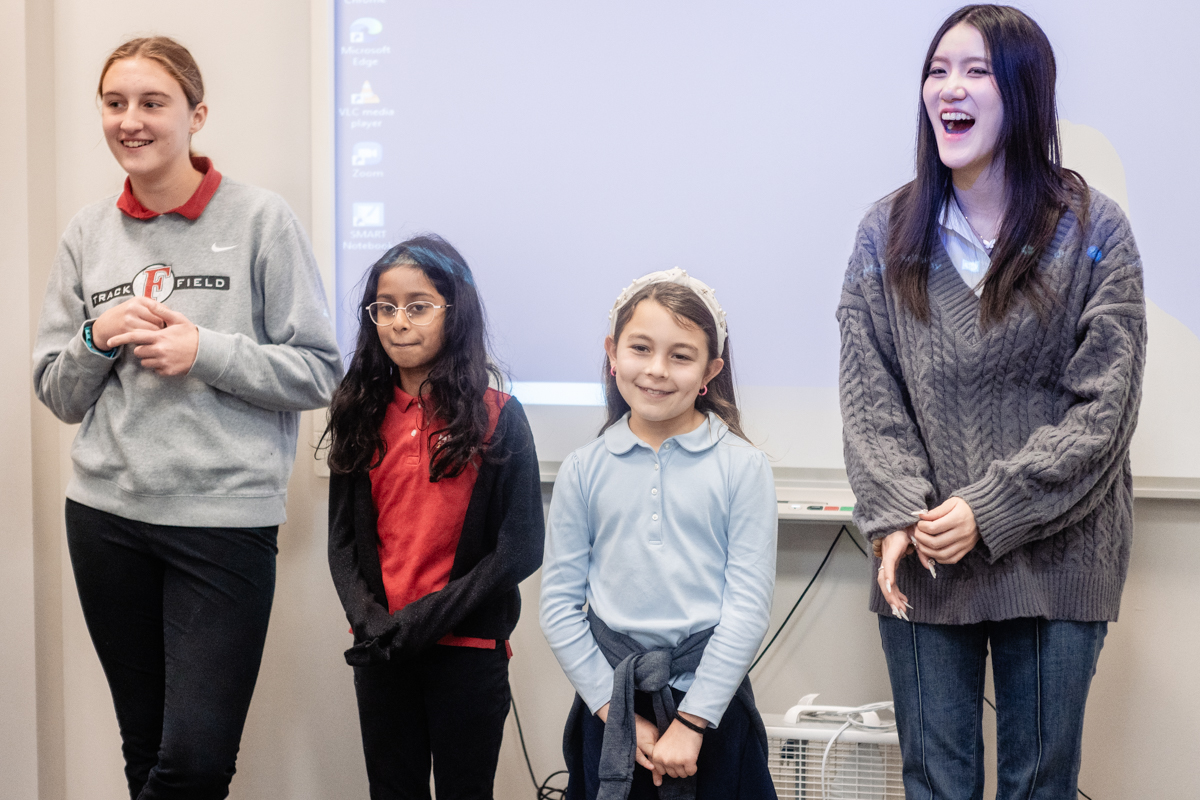 "Community is very important to us at Friends Academy," read one of the Upper School co-clerks at the school's second Community Groups gathering. "One way we try to grow community and to find connections with each other is by meeting with our Worship Buddies and Community Groups throughout the year," she added.
A tradition at Friends Academy for more than a decade, Community Groups pair older and younger students together as "Worship Buddies," which then help to comprise groups of 15 to 20 Kindergarten through Grade 12 students. While activities are planned by an adult committee, Upper School students take turns each month leading the hour.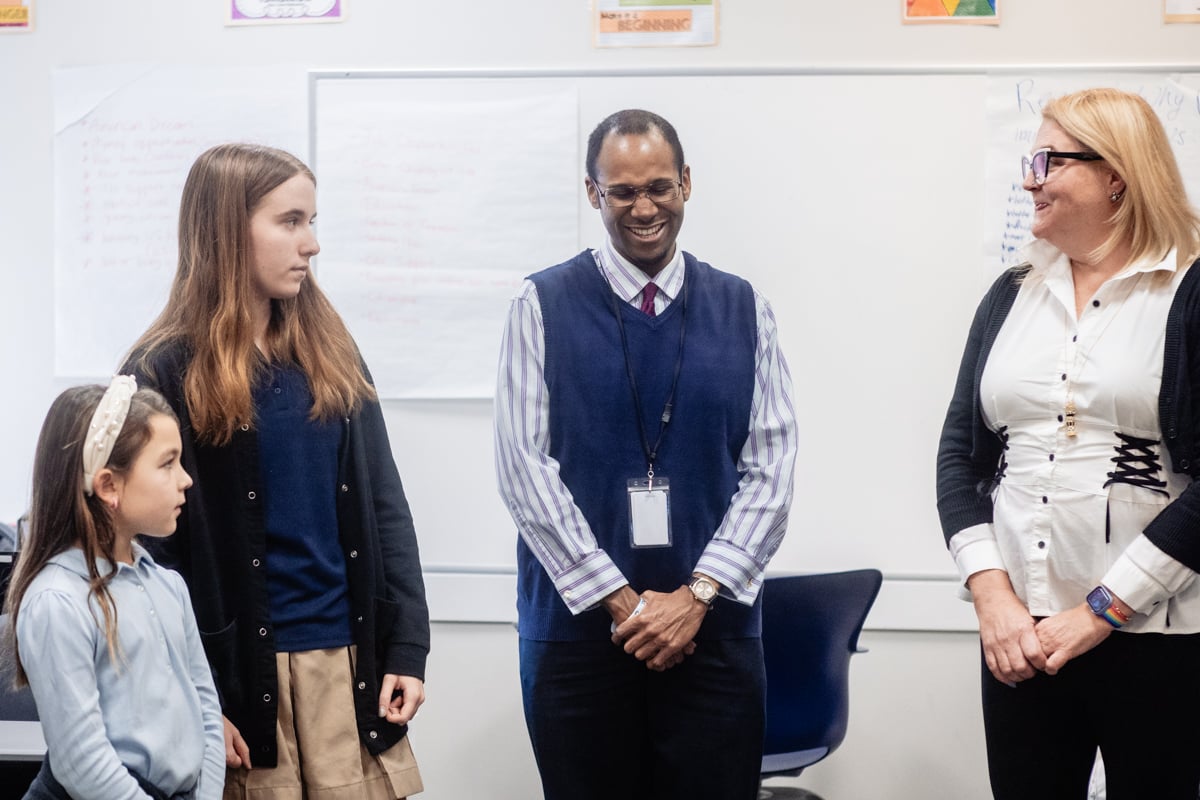 This month, on Nov. 13, Community Group members continued to get to know each other – their names, interests, and passions – with games and a shared activity that explored the importance of balance and how to get closer to achieving it.
Before starting the hands-on activity, the group considered an important query: "How can we find balance in our lives?"
Using the plastic recycled bottles from the school year's inaugural activity, buddies created a collective mobile with beads that represented each person's out-of-school interests (sports, music, volunteerism, etc.).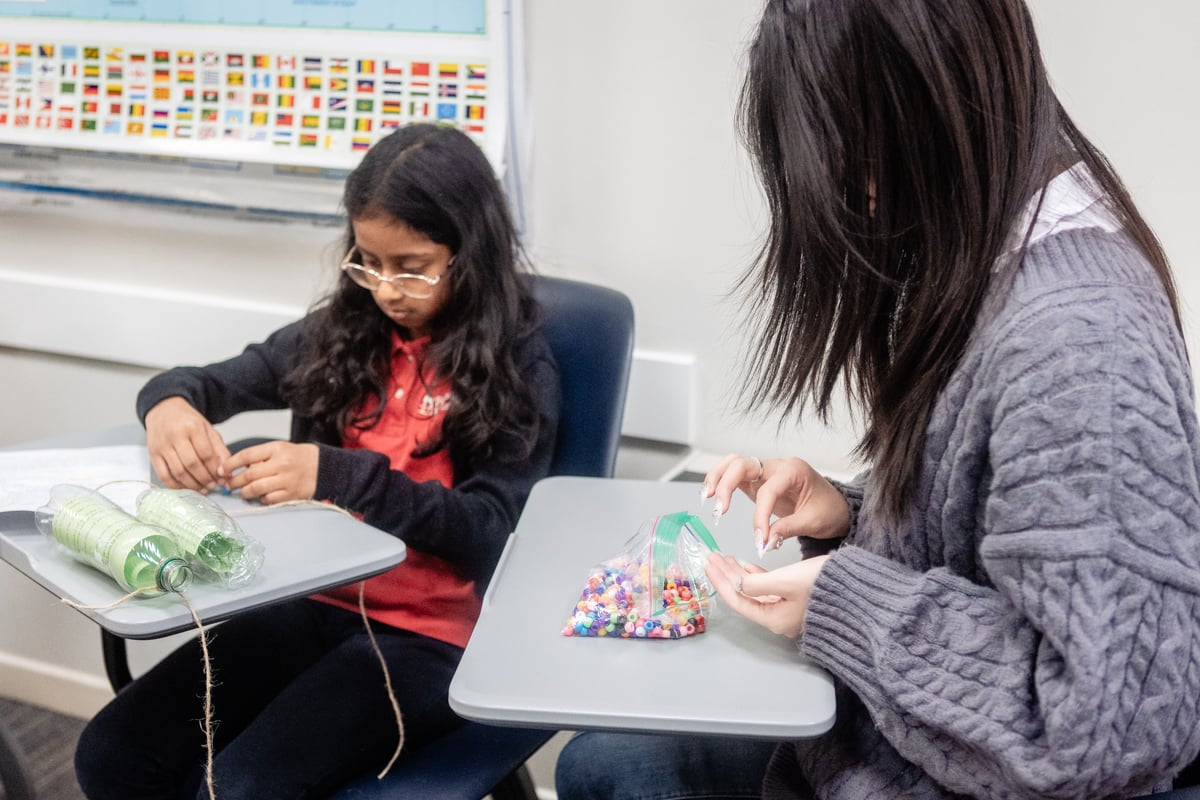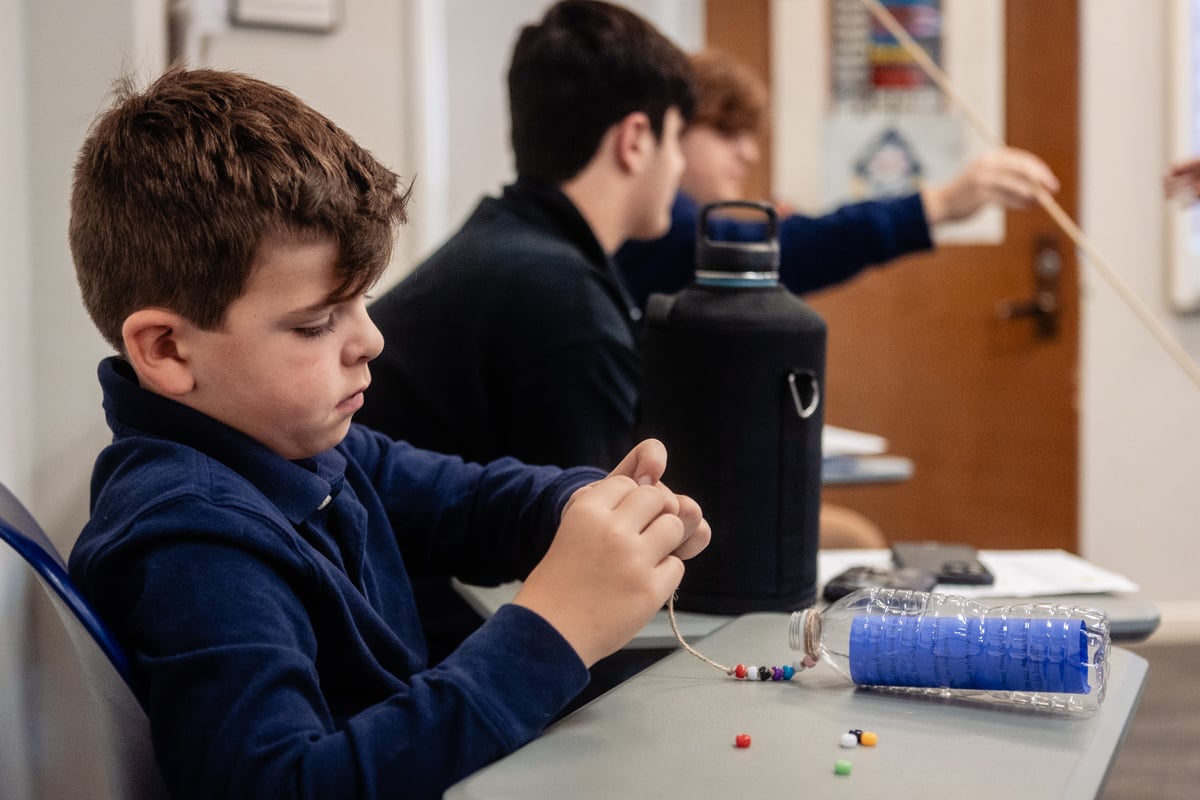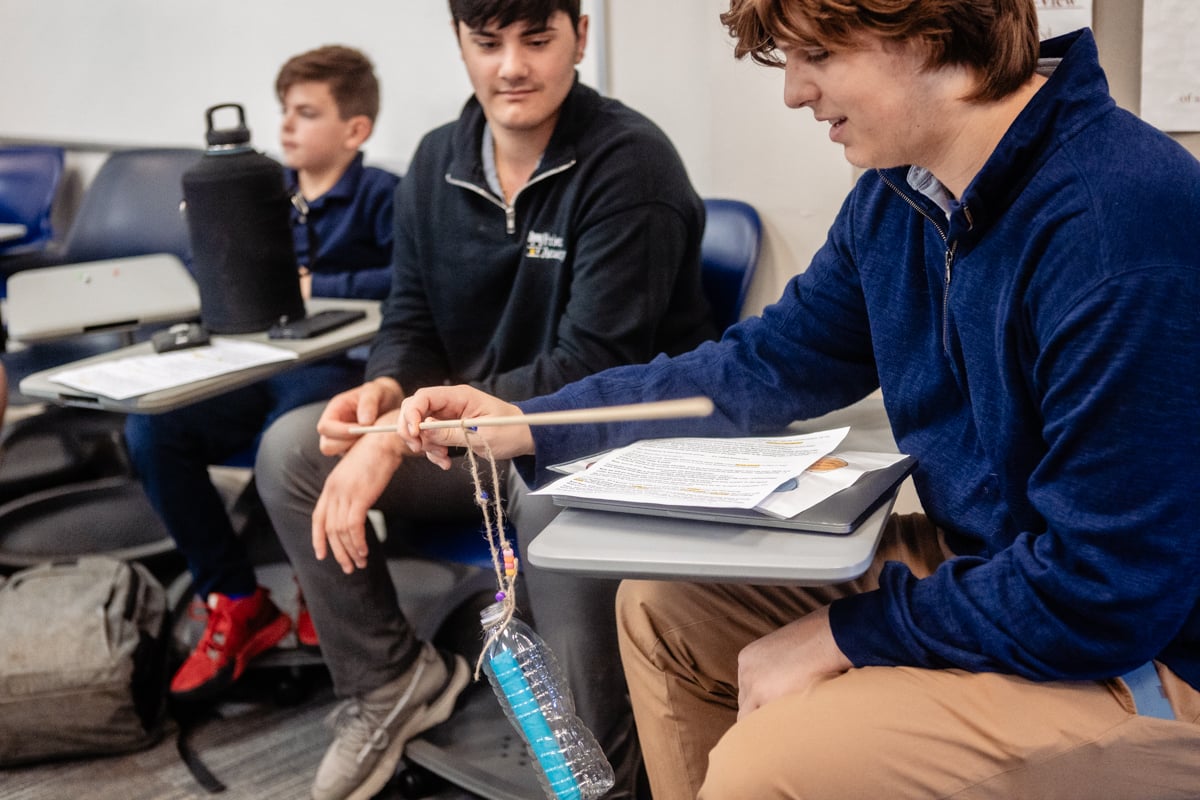 After the beads were tied with twine and attached, each bottle was tied to a stick and the group worked together to adjust the mobile to reflect as much physical balance as possible.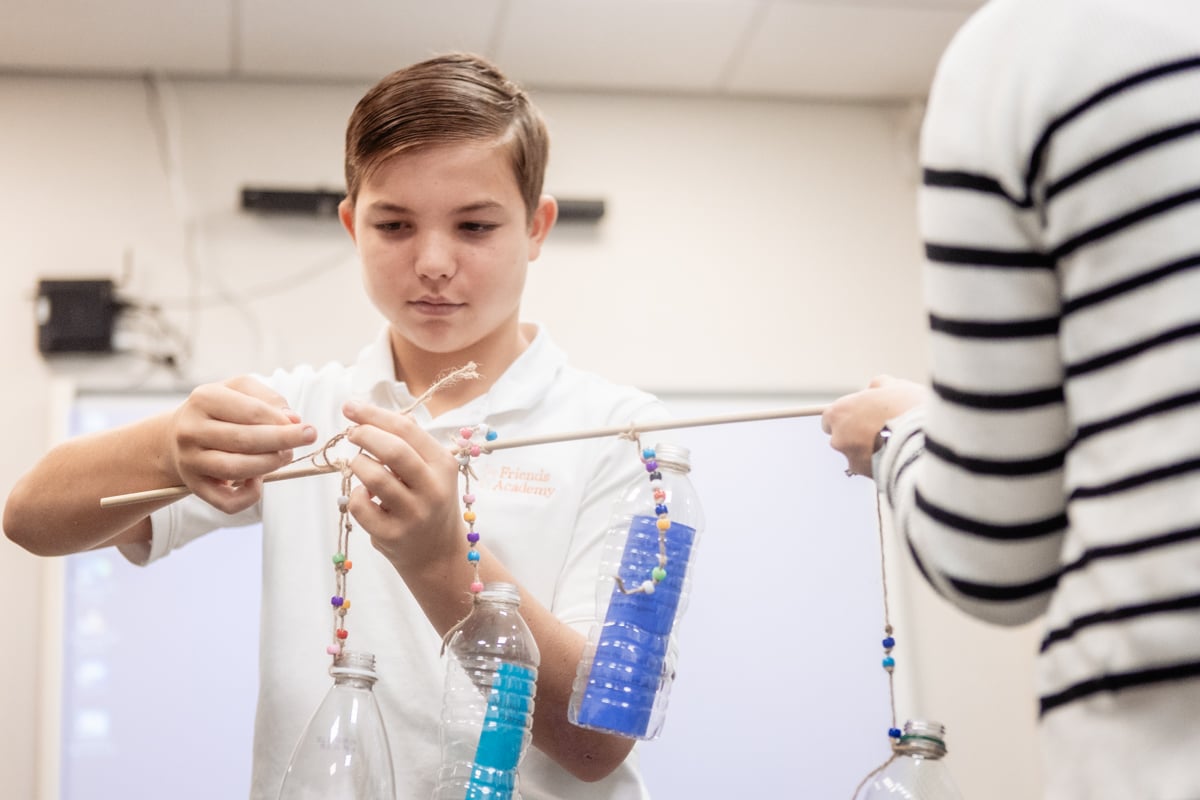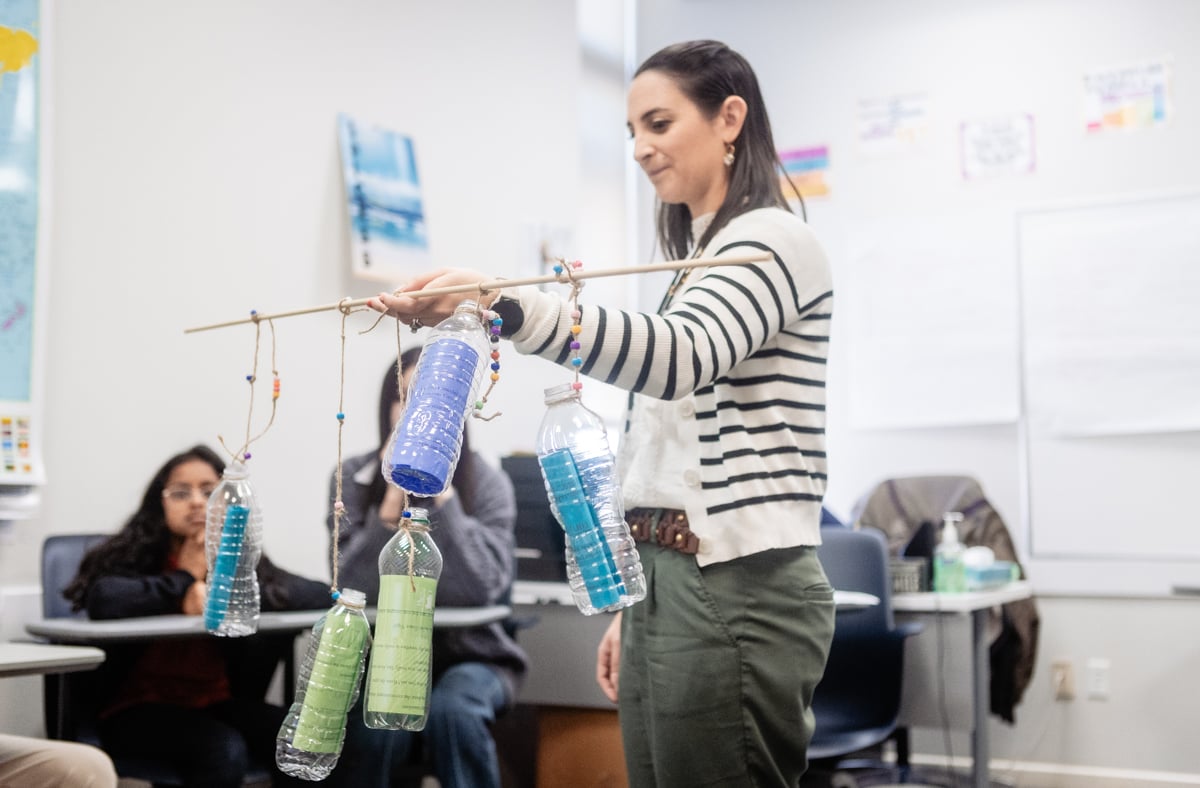 The hour closed out with a period of worship sharing, a Quaker practice that invites members to share messages and reflections out of the silence – a process that encourages respect, active listening, and empathy. In answering the query, "How can we find balance in our lives?" students suggested alternating inside and outdoor time, finding time for the things one loves to do, and attending to homework and studying in a way that is paced and not crunched.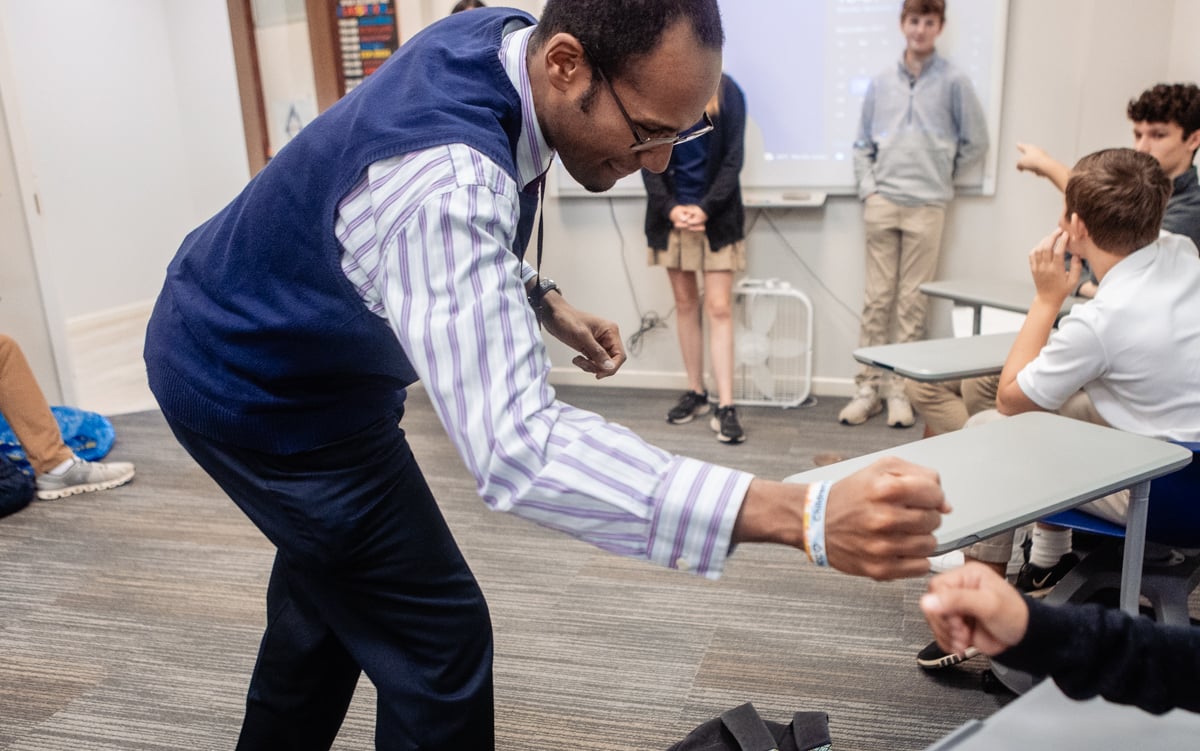 Photos by Alvin Caal/Friends Academy