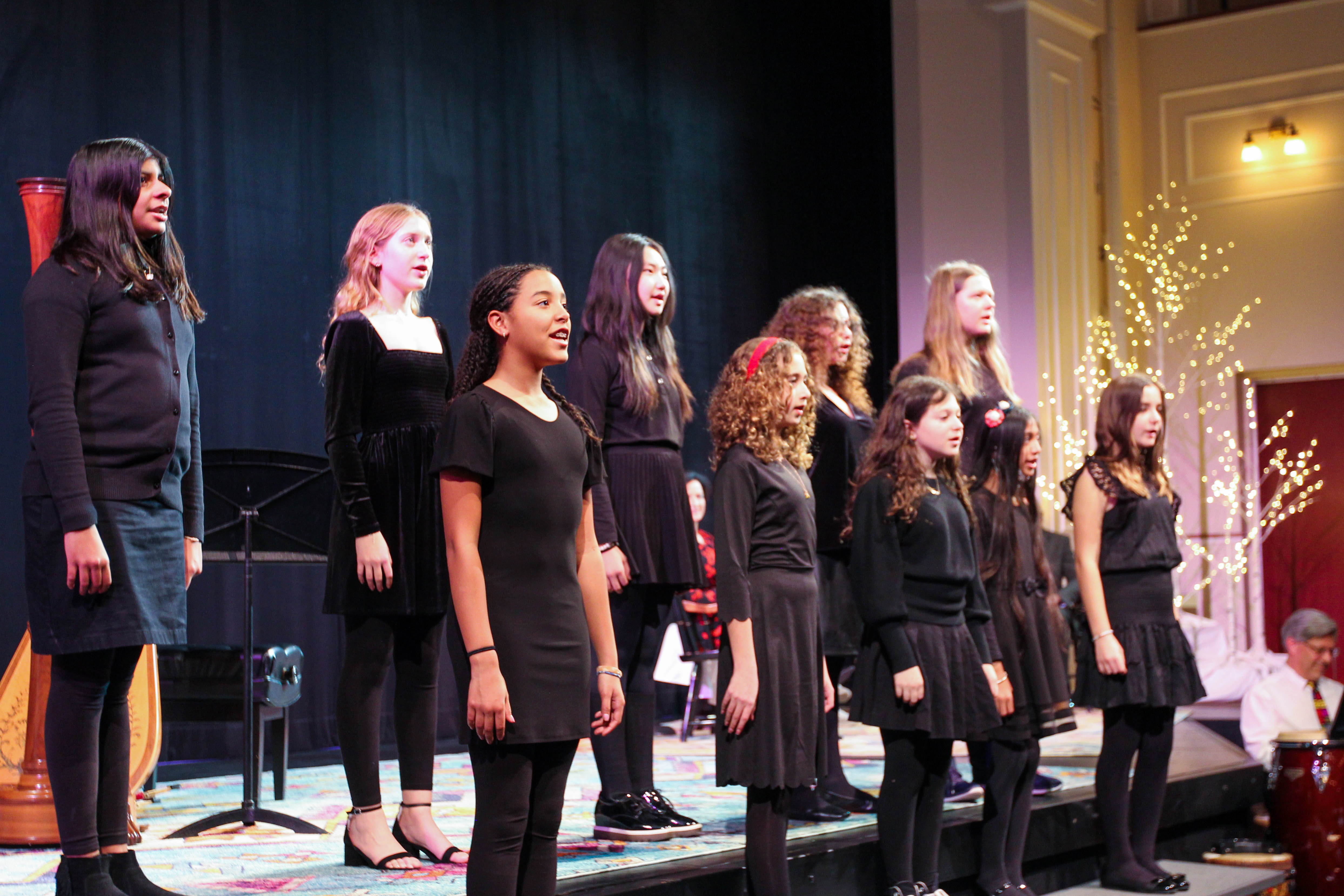 A heartwarming and enlightening event, the 4th annual Holidays with Friends at Friends Academy drew over 200 attendees, weaving the music of the season from our Middle and Upper School musicians and choralists between testimonies of spirituality and faith from our youngest and oldest members of the community. Hosted by Director of Diversity, Equity, + Inclusion Camille S. Edwards and the Upper School Diversity Student Committee, this interfaith exchange allowed members of the community to come together and learn about different faiths and cultures.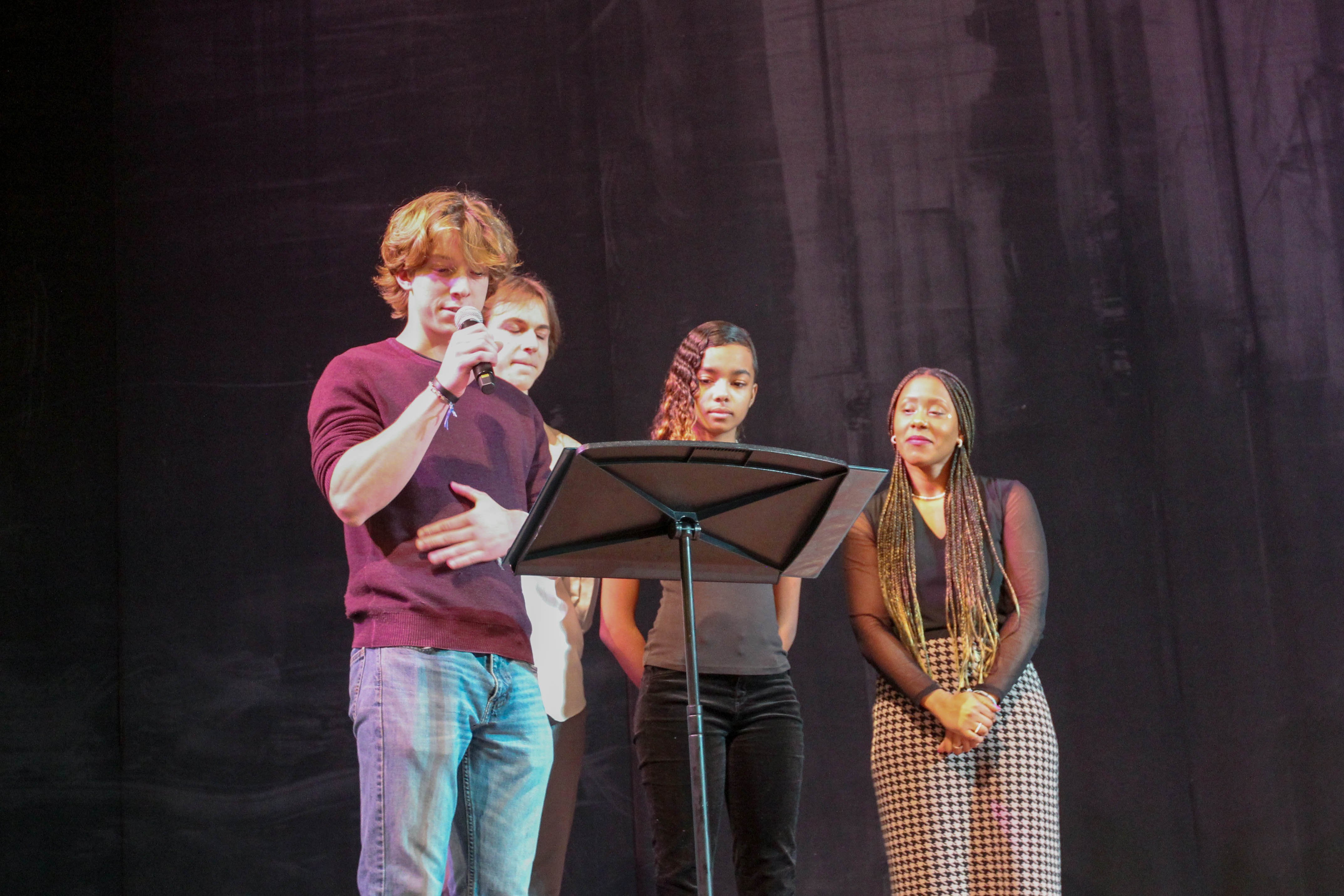 Held in the school's Helen A. Dolan Center Theater on Thursday, Dec. 8th, guests were first invited to an all-school Art Exhibition and reception in the Art Gallery.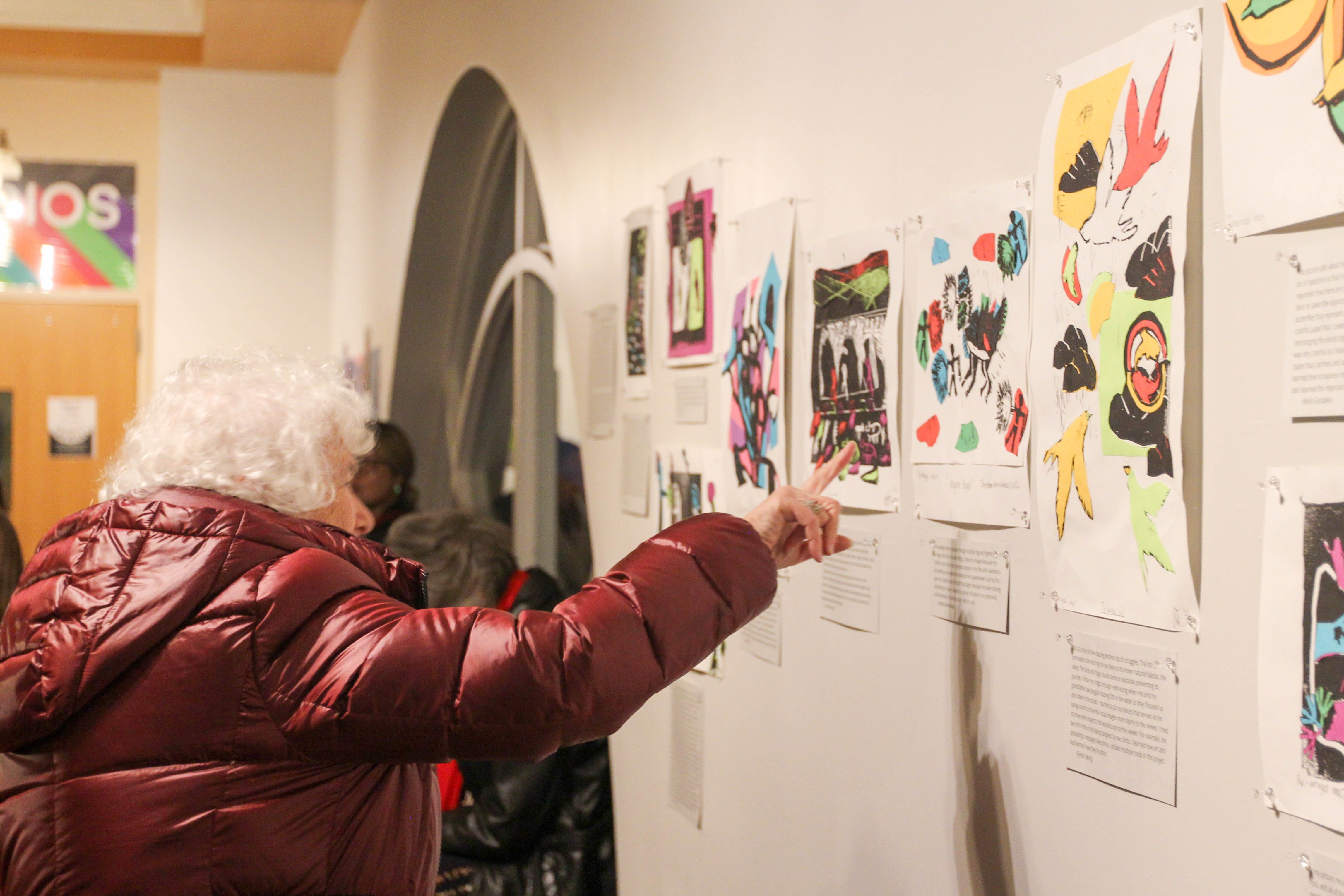 Inside the Theater, the program featured three faculty and one Upper School student who spoke about their faiths – Quakerism, Buddhism, Judaism, and the Bahá'í Faith. Each speaker shared insights into their religious traditions and what their faith has taught them about personal courage, which is the school-year theme.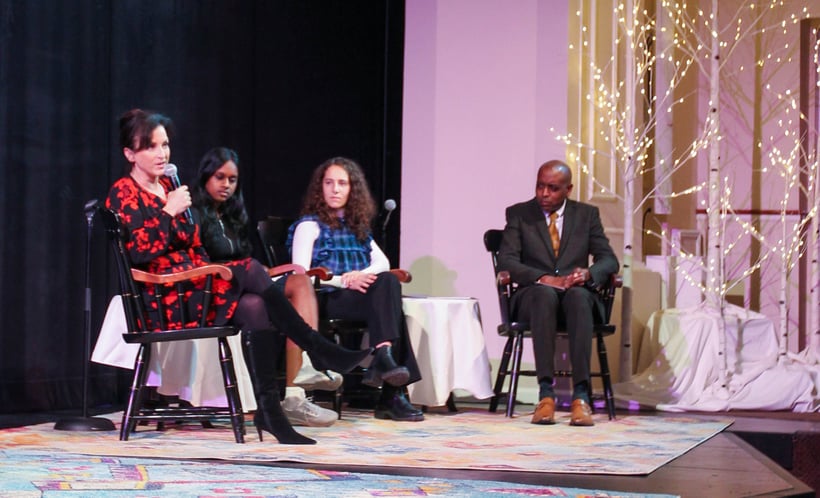 Jen Cort, Friends Academy's Quaker-in-Residence, who grew up without a faith and became a convinced Quaker after her first year of working at Quaker school Sidwell Friends in Washington, D.C., spoke about the importance of silence and reflection, guiding the audience through a series of mindfulness moments.
Junior Senuli Peiris shared about her lifelong journey with Buddhism; how it has empowered her to live with courage; and at Friends Academy, where she discovered deep connections to Quakerism. Lower School teacher Alana Kessler, a third generational Holocaust Survivor, reflected on how Judaism urges Jews to think with their feet by putting thought into action in the pursuit of justice.
Finally, Director of College Counseling Edward Dugger, who grew up Christian and began practicing the Bahá'í Faith in college, spoke about the history of his faith and its emphasis on unity and equality among all people. Wrapping in the school theme, Mr. Dugger spoke to the courage it takes for Bahá'ís to practice their faith in Iran, their country of origin, where mere mention could disqualify them from university or result in the destruction of private property.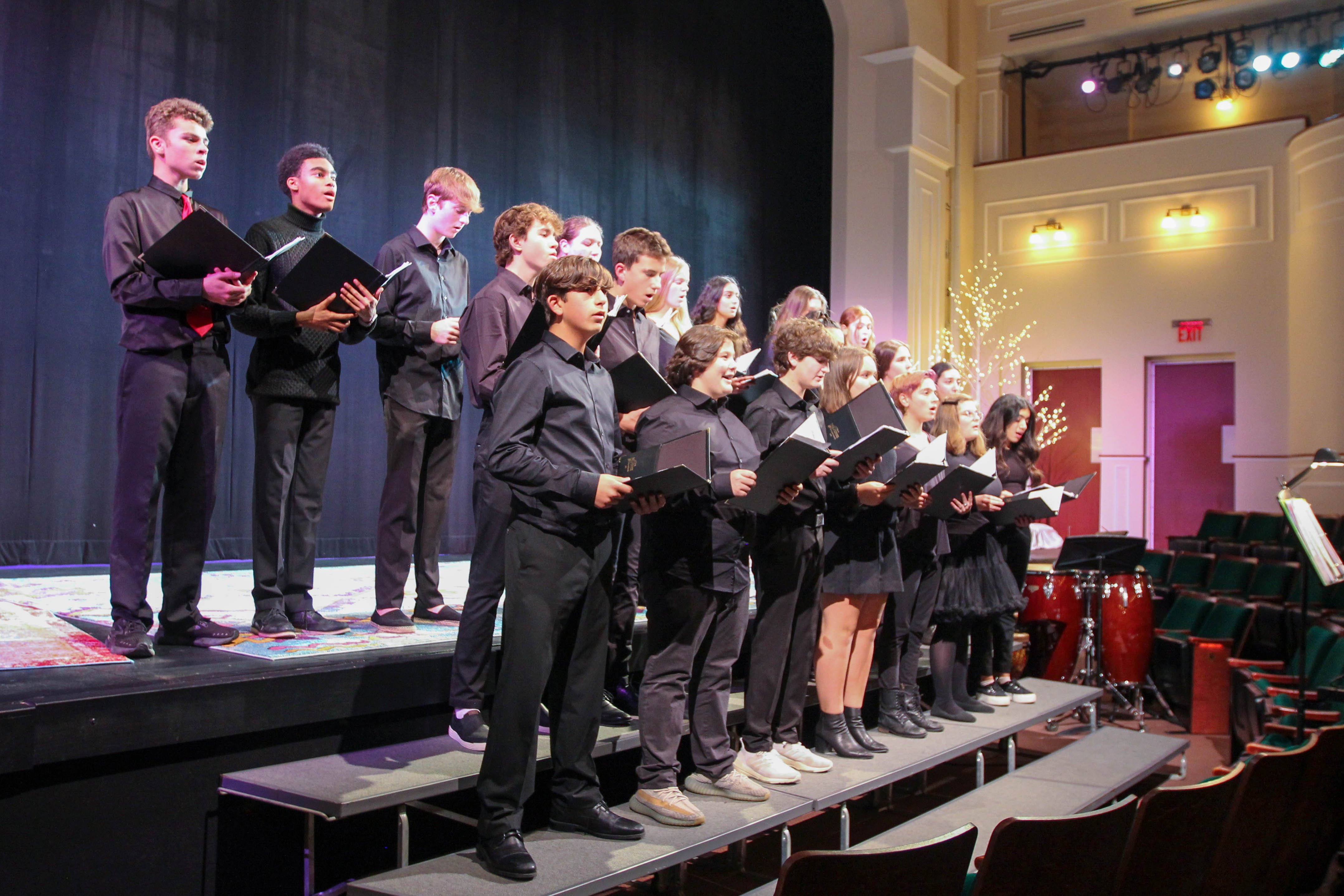 Student musical selections from Middle and Upper choral groups, junior Clementine Constantino on the harp, and a finale from the Upper School Symphony earned resounding applause.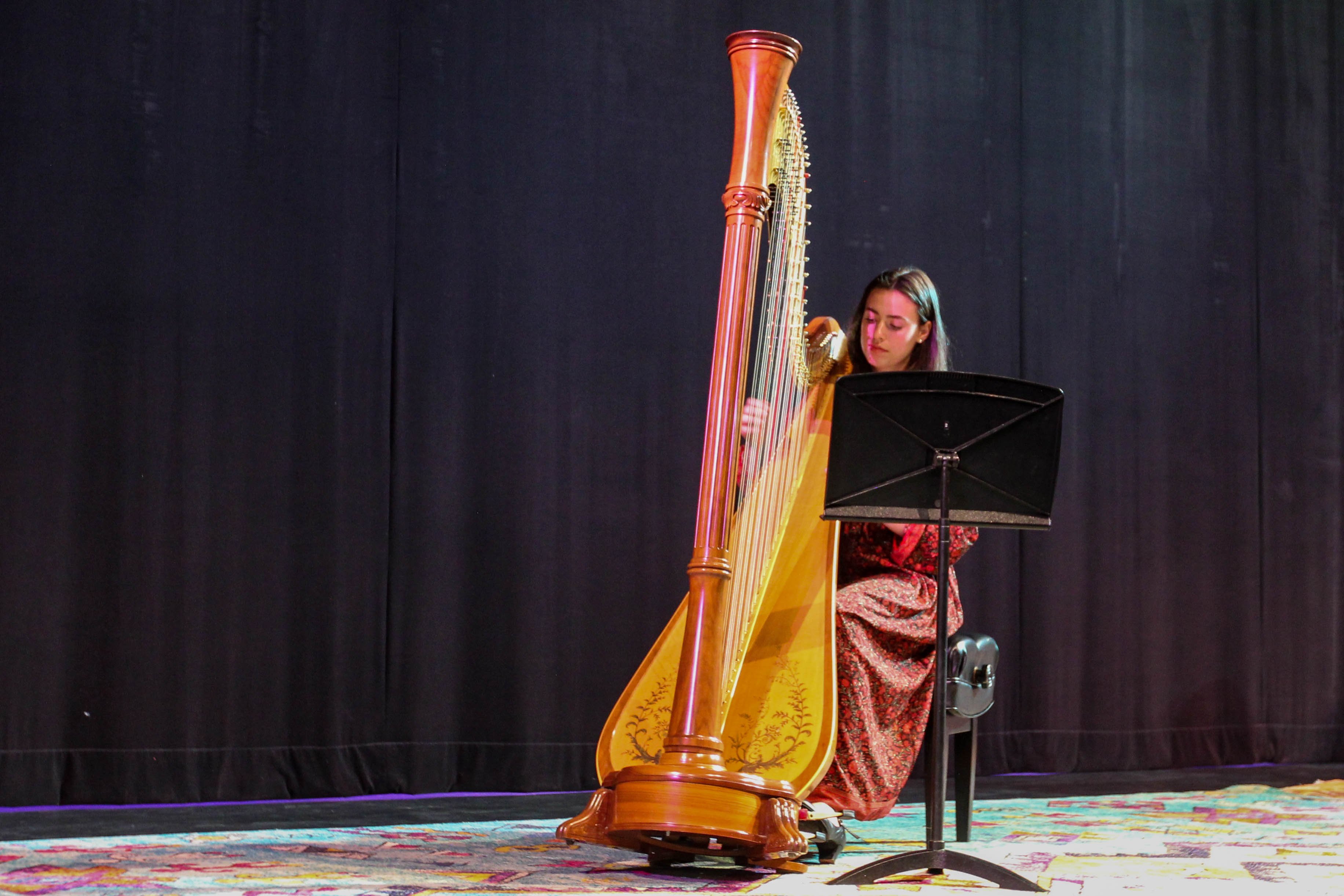 Throughout the program, Lower School "emcees," spoke in groups of three and four about how their faith and spirituality inspire them to courageous acts small and large, including "speaking on stage in front of vast audiences!"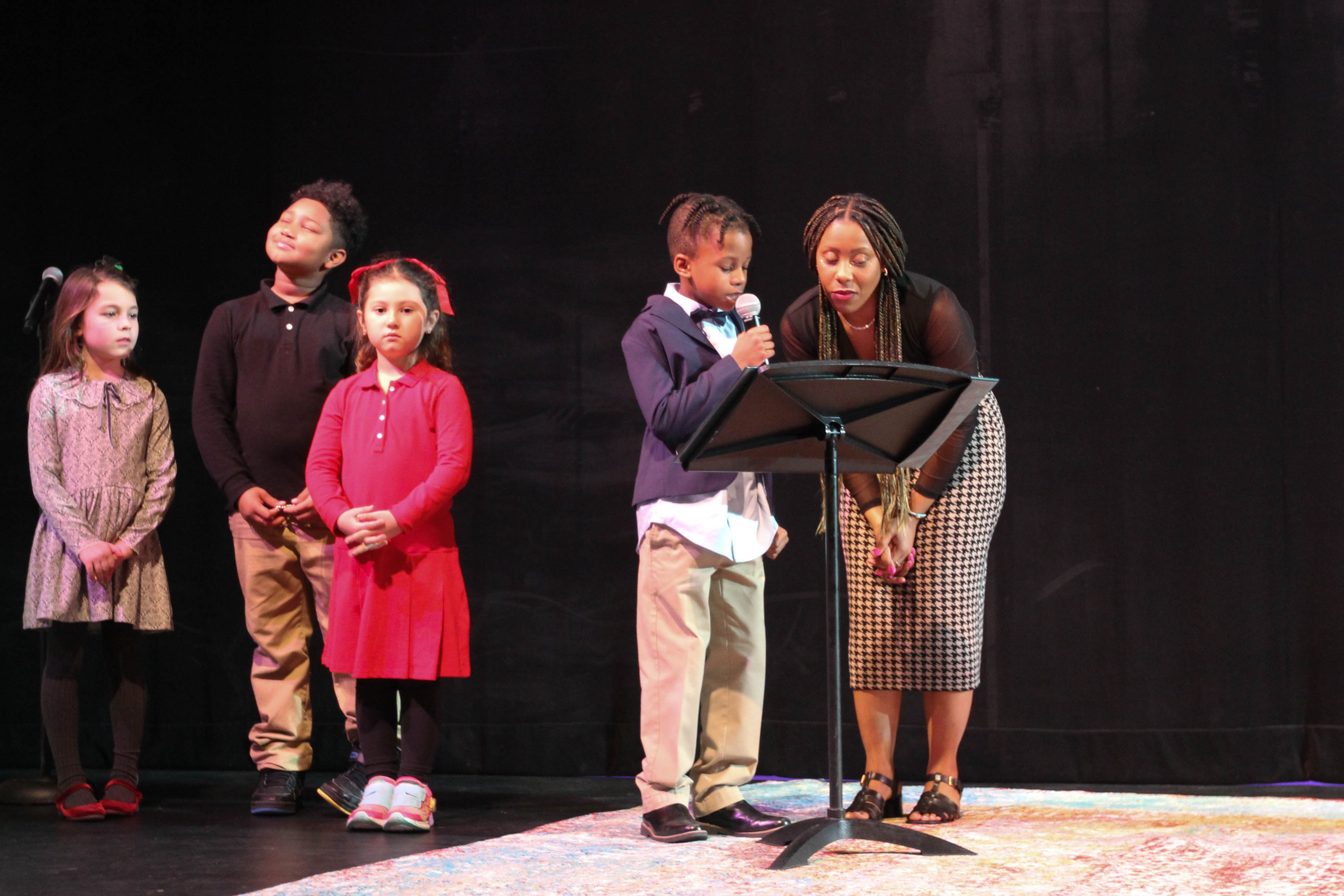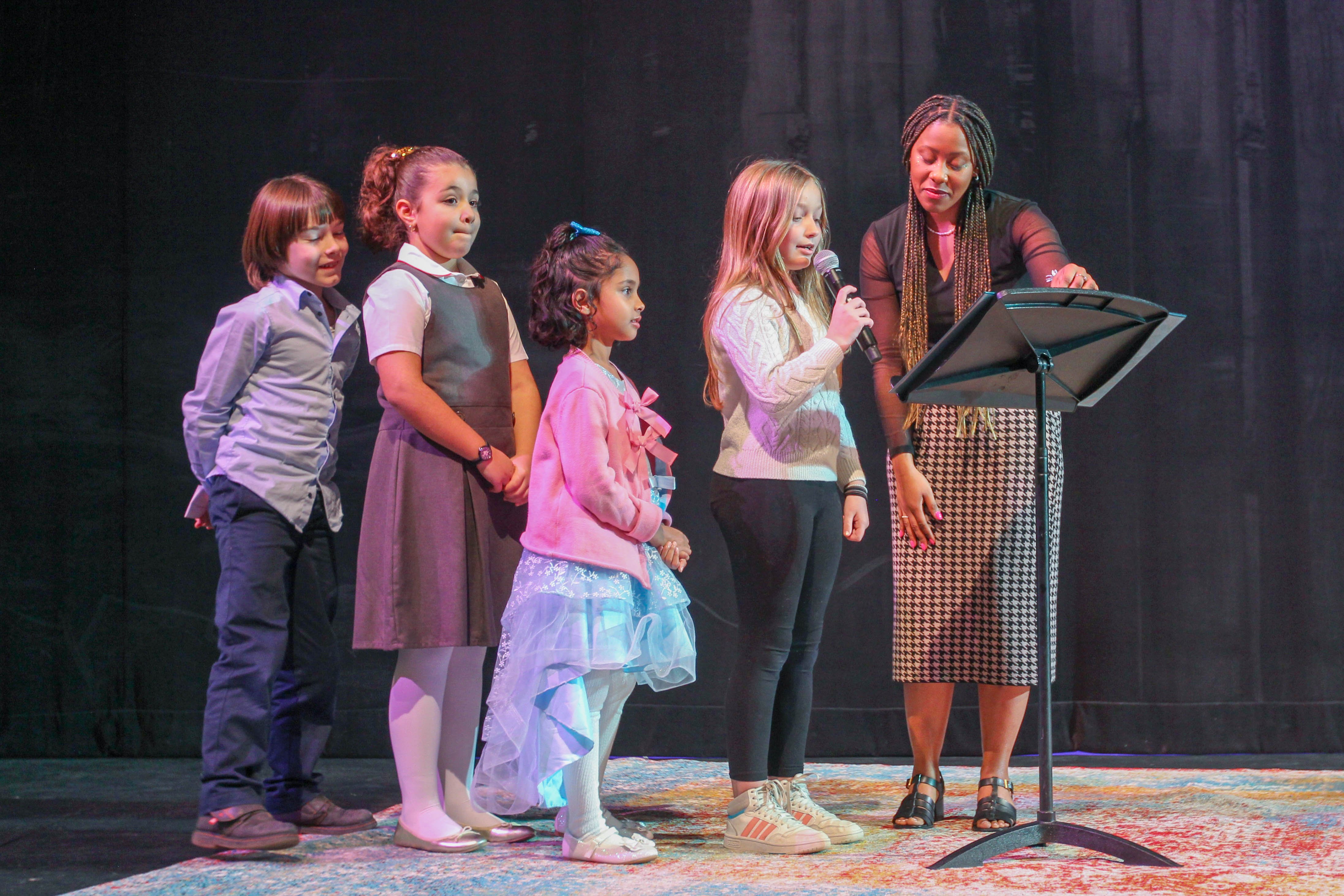 A reminder of the power of coming together in a spirit of understanding and respect, Holidays with Friends fostered a sense of inclusiveness through interfaith dialogue – an important step in creating a more harmonious and understanding world.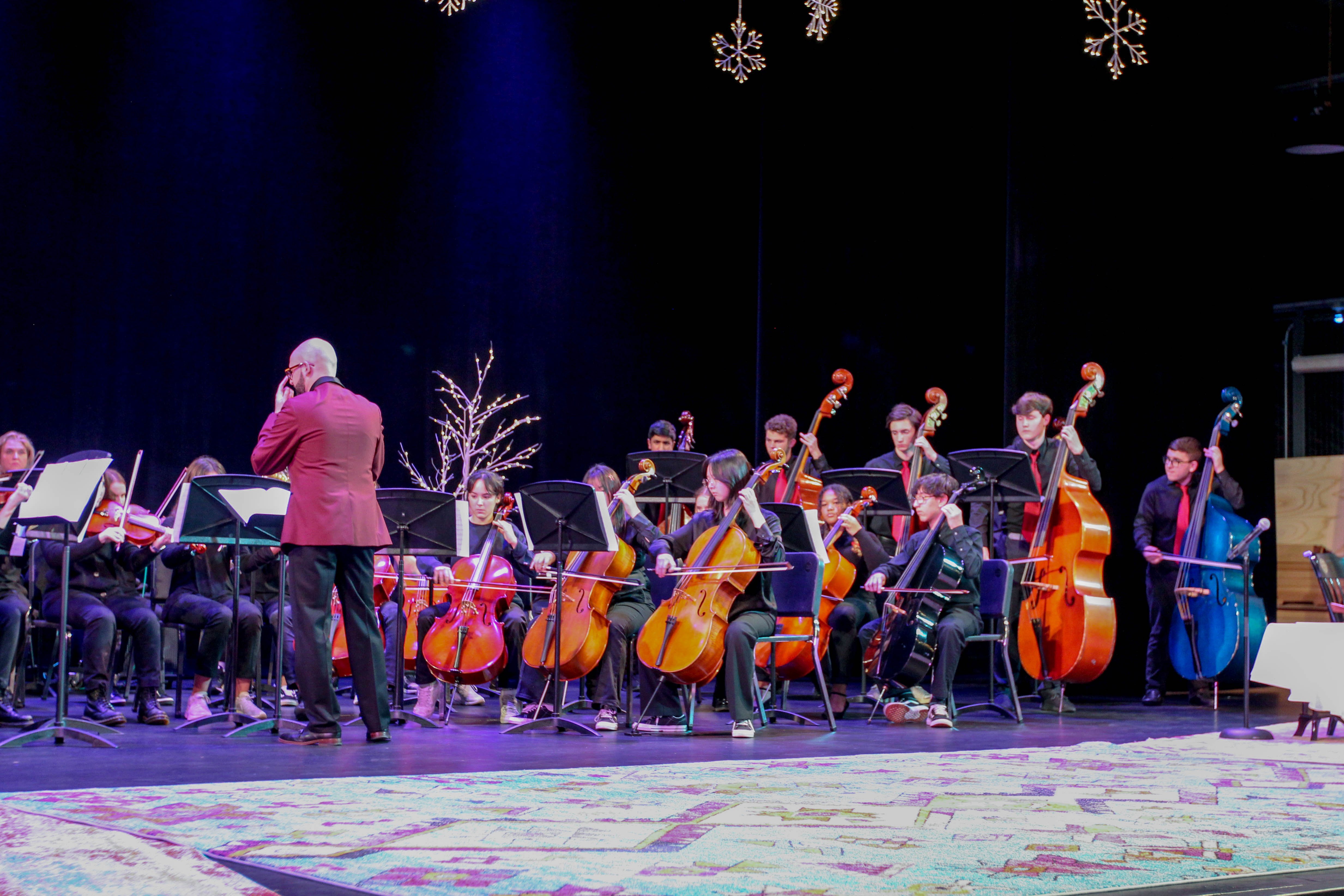 Photography by Margaret Pegno/Friends Academy