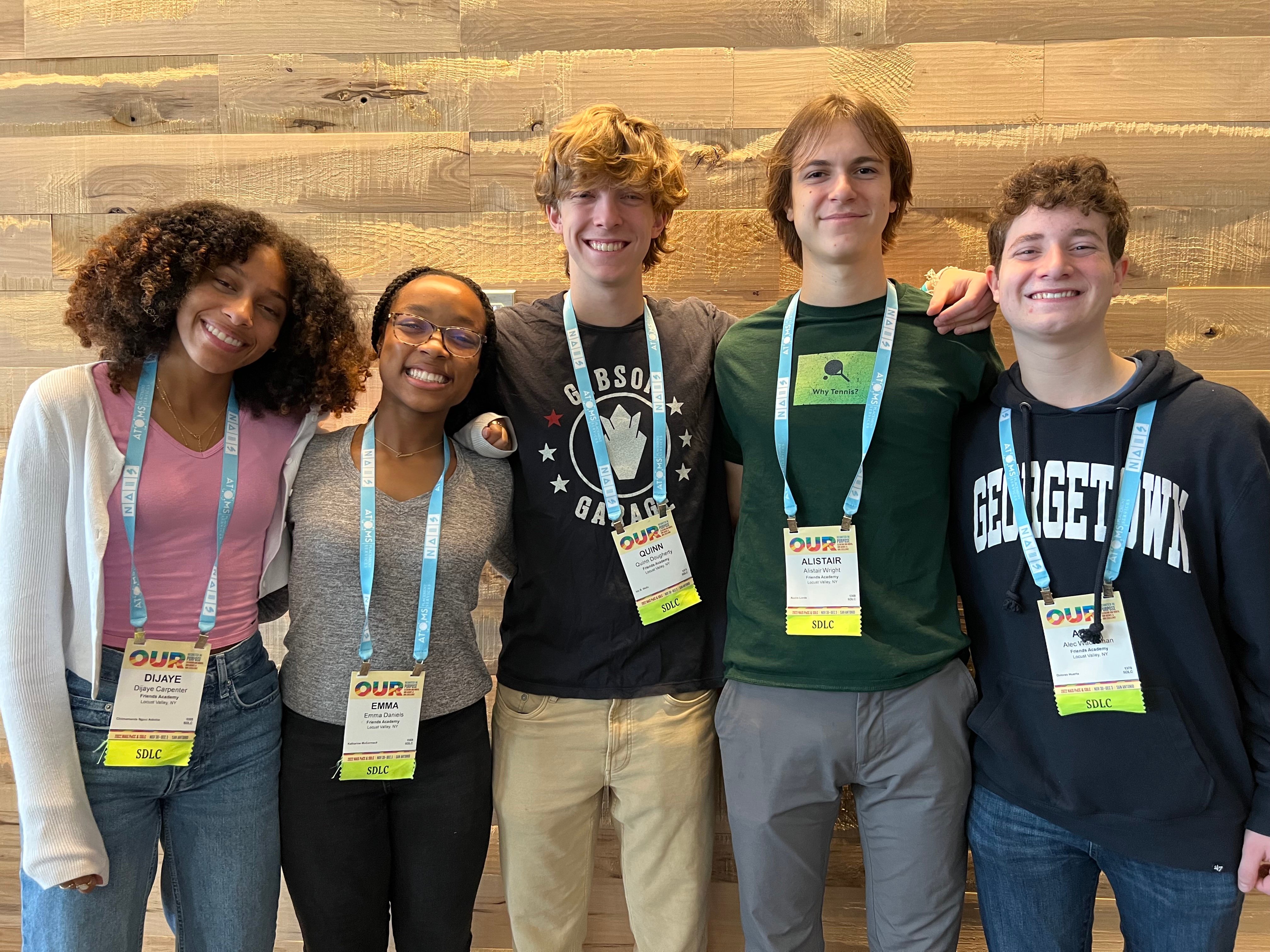 Between November 30 and December 3, fourteen adults and five students traveled to attend this year's NAIS People of Color Conference and the Student Diversity Leadership Conference in San Antonio, Texas.
The NAIS People of Color Conference (PoCC) is the flagship of the National Association of Independent Schools' commitment to equity and justice in teaching, learning, and organizational development. The mission of the conference is to provide a safe space for leadership, professional development, and networking for people of color and allies of all backgrounds in independent schools.
The NAIS Student Diversity Leadership Conference is a multiracial, multicultural gathering of upper school student leaders (grades 9-12) from across the U.S. and abroad. SDLC focuses on self-reflecting, forming allies, and building community. The five students who attended this year's SDLC to represent Friends Academy were some of the Diversity Committee's student leaders in the Upper School: Dijaye Carpenter (Grade 12), Emma Daniels (Grade 12), Quinn Dougherty (Grade 12), Alistair Wright (Grade 12), and Alec Wachsman (Grade 11).
Our student leaders also got to connect briefly with alumni representative, Kira (Sanchez) Rivera '13, to discuss some early ideas for a mentorship program that would be designed to support students of color. It would be created by our BIPOC Alumni at Friends Academy (BAFA) group in partnership with multiple administrative offices. Our Friends Academy PoCC/SDLC cohort has returned home inspired by the learning that took place in San Antonio and is focused on our DEI efforts/initiatives to pour even more love into the portrait of our beloved community.