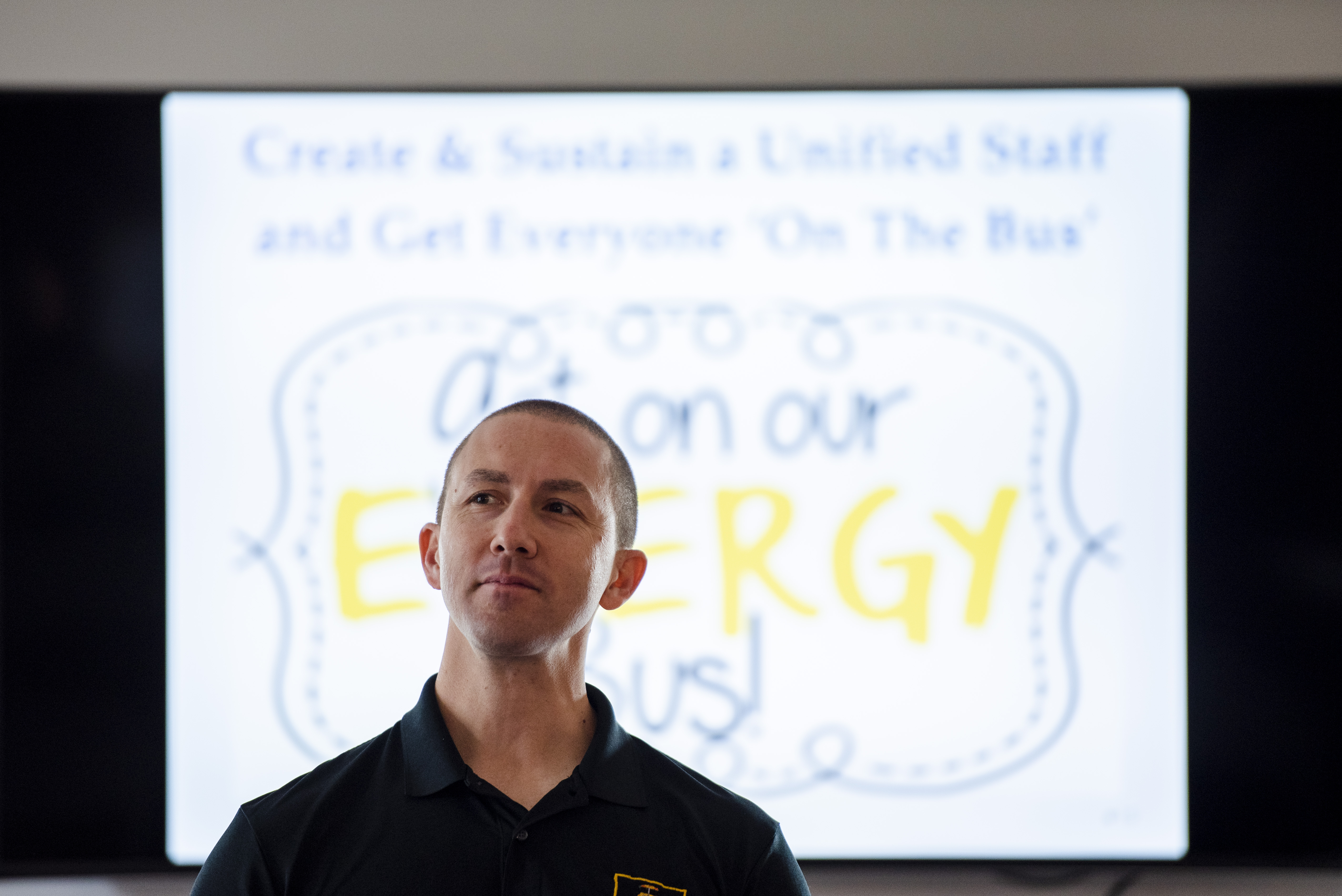 This week, we hosted Jim Van Allan, who runs The Energy Bus for Schools program, and educators from our area at our Jackson House for a workshop on the power of positive schools.
Based on a book by best-selling author and motivational speaker Jon Gordon, The Energy Bus for Schools program provides strategies for leadership meant to promote a positive school culture that contributes to academic success.
Participants shared about their school culture and the challenges they have faced in the last year. Mr. Van Allan also invited them to share about their vision for their schools.
"I want to work in a place where I feel valued, seen and respected, and I hope that I am able to then in turn create a school where my students feel the same," said Jackie Mazur, one of our Upper School history teachers.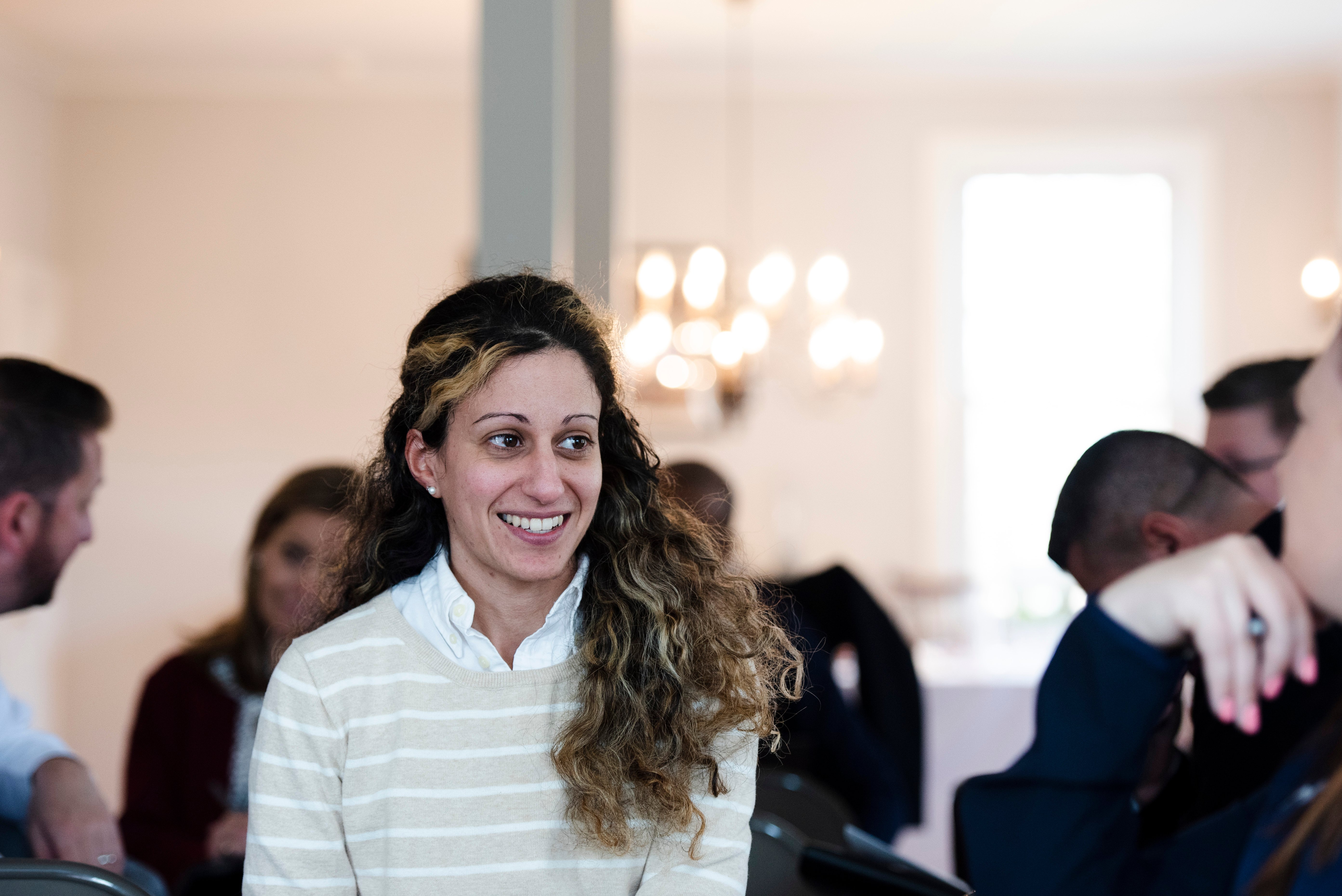 Mr. Van Allan spoke to Ms. Mazur's leadership class last year through Zoom. Her experience with Gordon's books and wanting to share his ideas with others led her to bringing The Energy Bus program to the attention of Friends Academy leadership and Tamara Clark, our dean of faculty mentoring.
Ms. Mazur said she felt encouraged by Mrs. Clark supporting her idea for the school to host a workshop. "If you think about doing something, you can do it," Ms. Mazur said. "Everybody can be an agent for change within our community."
In addition to Friends Academy colleagues, the event drew educators from across Long Island, including Mark Secaur, superintendent of Smithtown Central School District, who shared a strategy he used to strengthen relationships with his colleagues as a new administrator hired during the pandemic. He reached out personally to each of his teachers who were quarantined with Covid-19.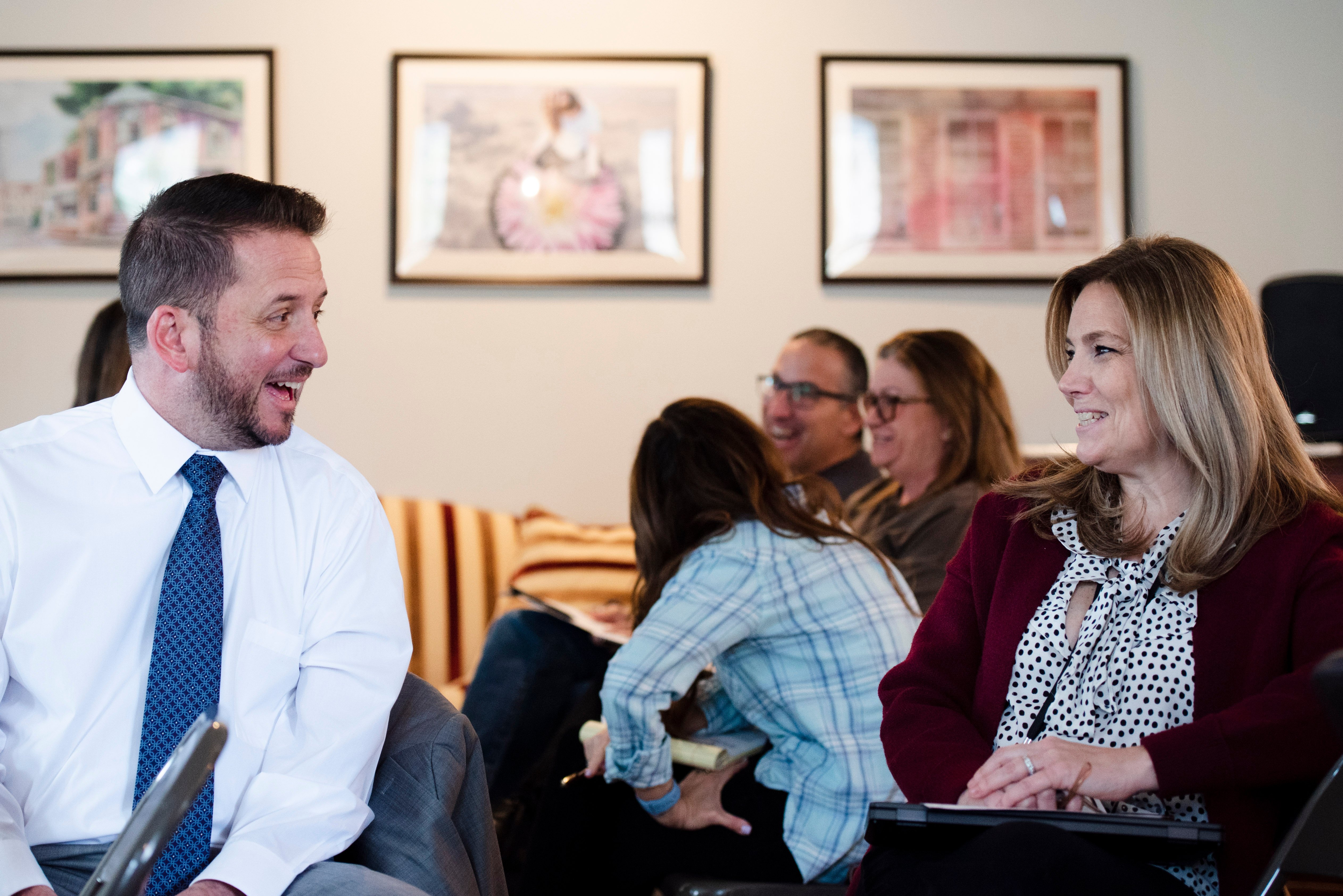 "It's a very exciting opportunity to build a positive school culture," Mr. Secaur said. "When you come to a workshop like this, and frankly, it aligns with your own belief system, it is really reaffirming."
Mr. Secaur and other participants opened up to each other during the "Triple H Activity," which asked each of them to share a hero, a hardship and a highlight. Mr. Van Allan recommended using the activity for staff development. The idea is to improve school culture through the growth of positive relationships.
While on the topic of managing negativity in schools, Mr. Van Allan brought up Will Smith and his violent reaction to a joke by Chris Rock at the Academy Awards on Sunday.
"We can learn from that," Mr. Van Allan said. "Self control is a big part of emotional intelligence."
Susan Turrini, president of the United Teachers of Harborfields, found out about the workshop because she subscribes to emails from Gordon. "It was a great event to learn about a lot of positive things that we can take back to our school district," she said.
Mrs. Clark expressed gratitude for our campus. "It feels good to share it with others," she said.
Ms. Mazur agreed. "It's amazing to share this space with likeminded people," she said. "To hear other people struggling sometimes with the same things you are struggling with is also really powerful. To know you are not alone."
To learn more about The Energy Bus for Schools Program visit www.energybusschools.com.