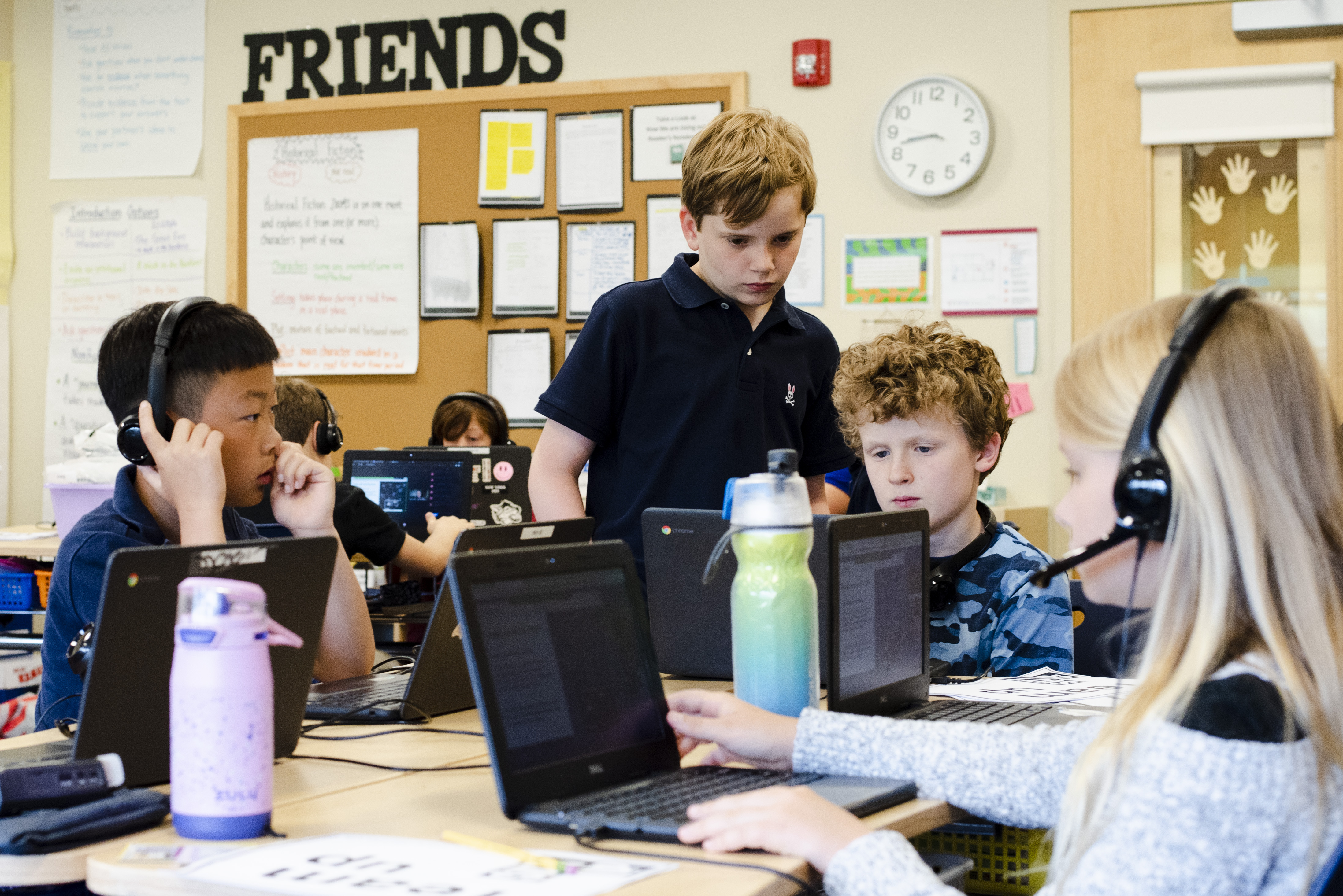 On Tuesday, May 24th, our fourth-grade entrepreneurs joined forces with volunteer coaches from PayPal, the digital payments company, to create a new product or service for Nike. Divided into three groups and given one hour, our students developed business and marketing plans and prepared their pitches for a panel of judges.
Hosted virtually by SuitUp, which works to increase career readiness for students through innovative business plan competitions, our students gained experience with a realistic corporate challenge.
Fourth-grader Laila credited Jen Halliday, our Assistant Head of School and lead entrepreneurship teacher, with helping prepare the class for the SuitUp Nike Challenge.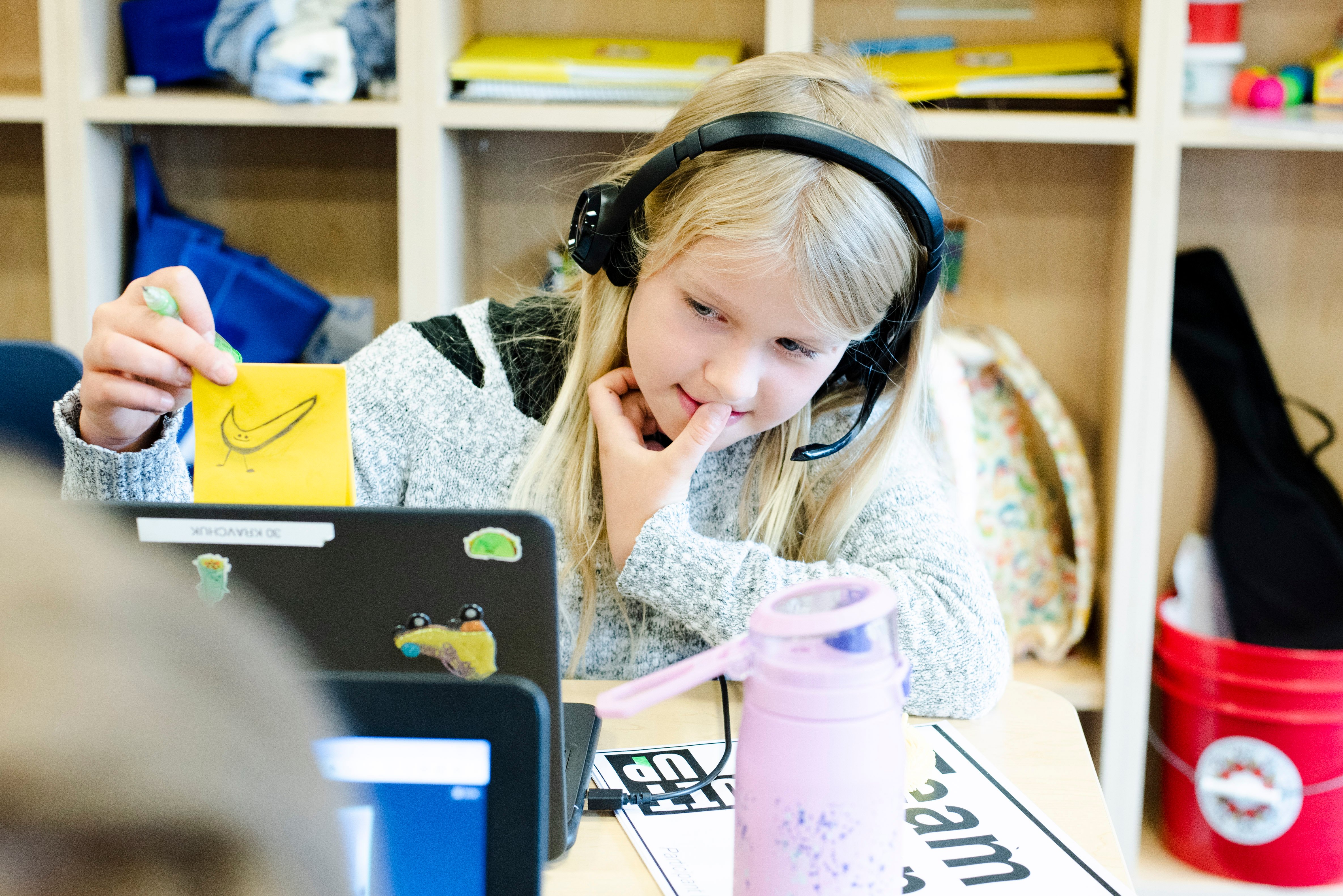 When designing a new product or service, first you need to understand your client and the problem you want to help solve, Laila said. Another important step in the design-thinking journey is the prototype stage, she said. "And then you want to test it."
To help her students understand the history of Nike and better prepare to pitch the company on a new product or service, Kimberly Soscie, one of our fourth-grade teachers, used recent class literacy blocks for a study of the nonfiction book, "From an Idea to Nike."
Lowey Bundy Sichol, the author of "From an Idea to Nike" and several other business books in this series for kids, is the founder of a specialized writing firm that researches and composes case studies for business schools and corporations. She tracked the history of Nike from the idea of co-founder and chairman Phil Knight, to the global athletics corporation worth billions of dollars it is today.
Marketing and professional athlete endorsements, from Michael Jordan and Tiger Woods, for example, elevated the Nike brand and helped drive product sales. This idea inspired fourth graders Luca and Ky to target Federico Chiesa of Juventus and Kevin Durant of the Brooklyn Nets as part of their group's marketing plan for the sports bag they designed.
Judges were asked to consider the content of presentations, student delivery, enthusiasm, and audience awareness in selecting a SuitUp Nike Challenge winner.
The winning pitch involved developing a virtual reality headset for Nike. According to fourth grade classmates Aisha and Veronica, the group agreed on its product and also on the strategy of developing a character (like Mario, the plumber for Nintendo), to market the headset. Developing a new character for the headset marketing campaign would help Nike avoid having to pay licensing fees for existing characters, Aisha explained.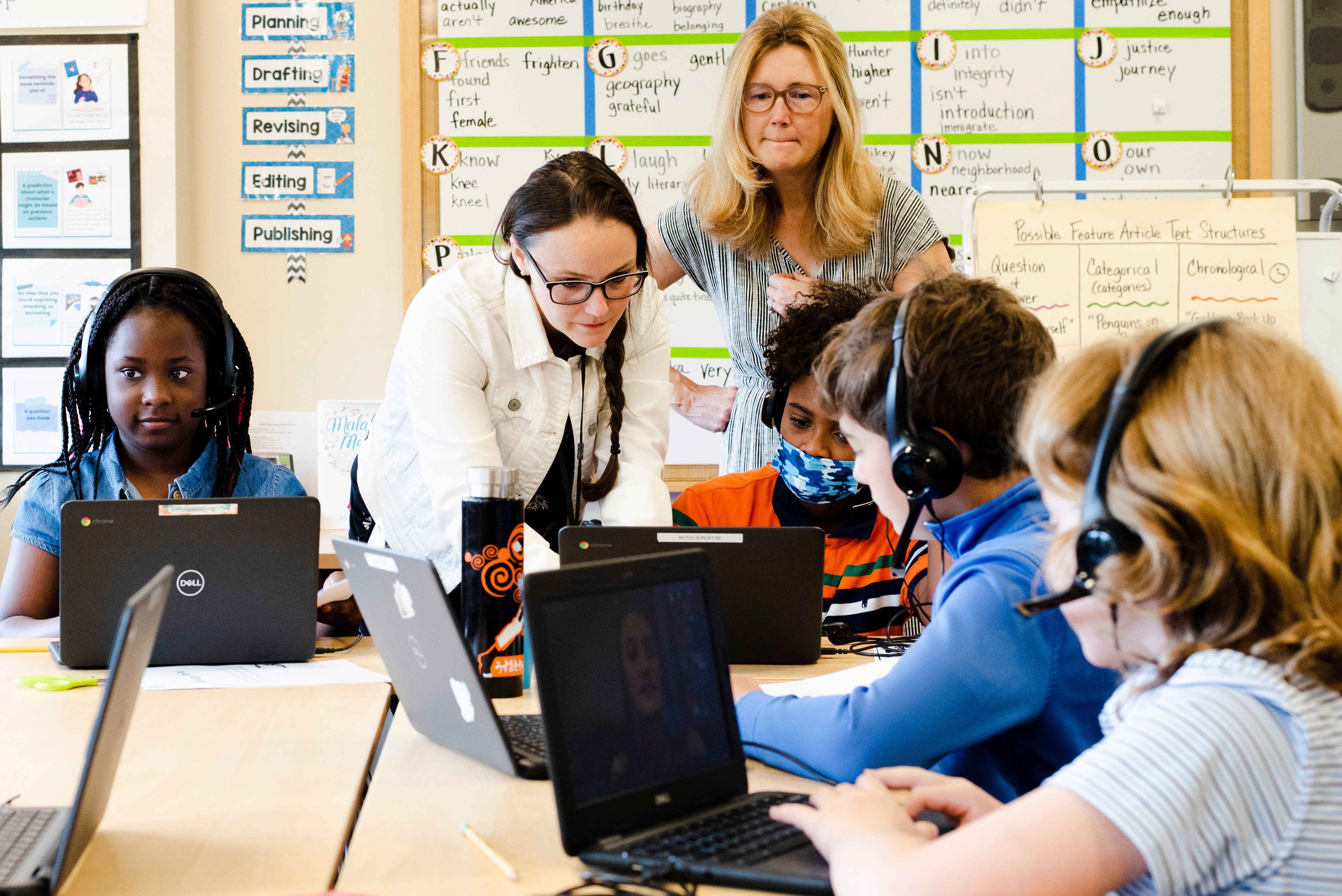 The current career aspirations of our students reflect how the study of entrepreneurship has inspired them: Veronica is exploring the field of illustration; Laila would like to turn her love of baking into a successful business, and Aisha is considering the possibility of owning her own medical practice.
Mrs. Soscie said she is looking forward to continuing to partner with SuitUp as part of our Lower School curriculum.
"All three groups were really focused," she said. "They learned to be flexible and share ideas in a short amount of time … in keeping with our school's mission of being a community, they were all supportive of each other."