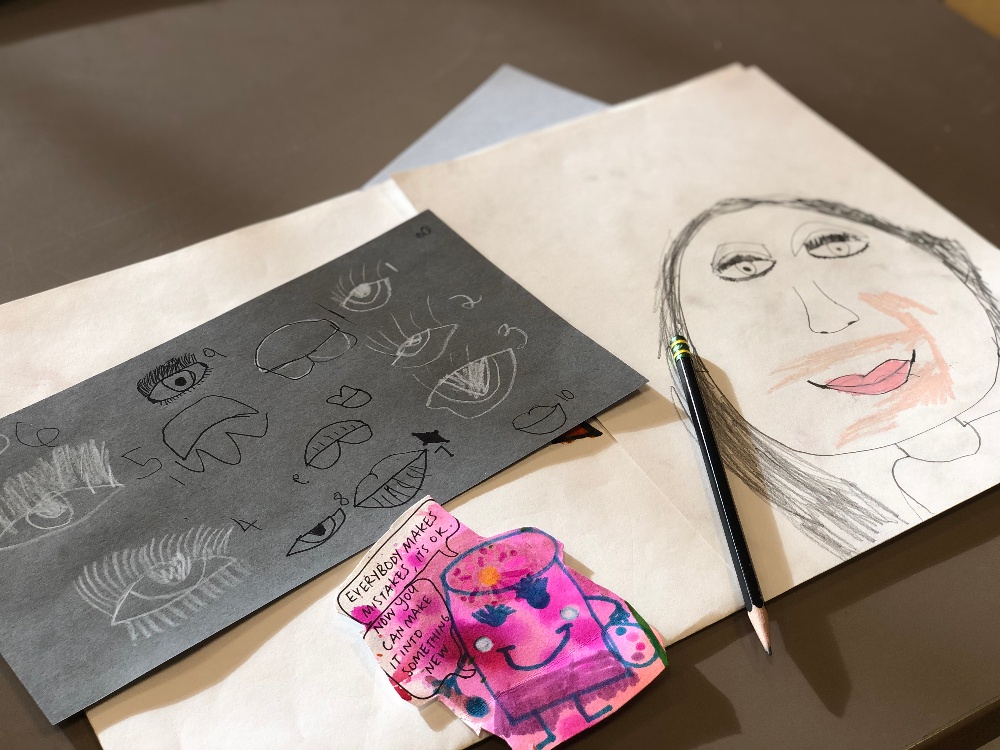 At Friends Academy, second-grade artists began the school year making a mess of mistakes ON PURPOSE!
Students carefully stood on the third step of a step stool, about two feet above the floor, and poured cups of paint onto a selection of papers carefully placed over the floor. The goal was to embrace the act of spontaneous art making, creating a splatter and seeing where it might take you.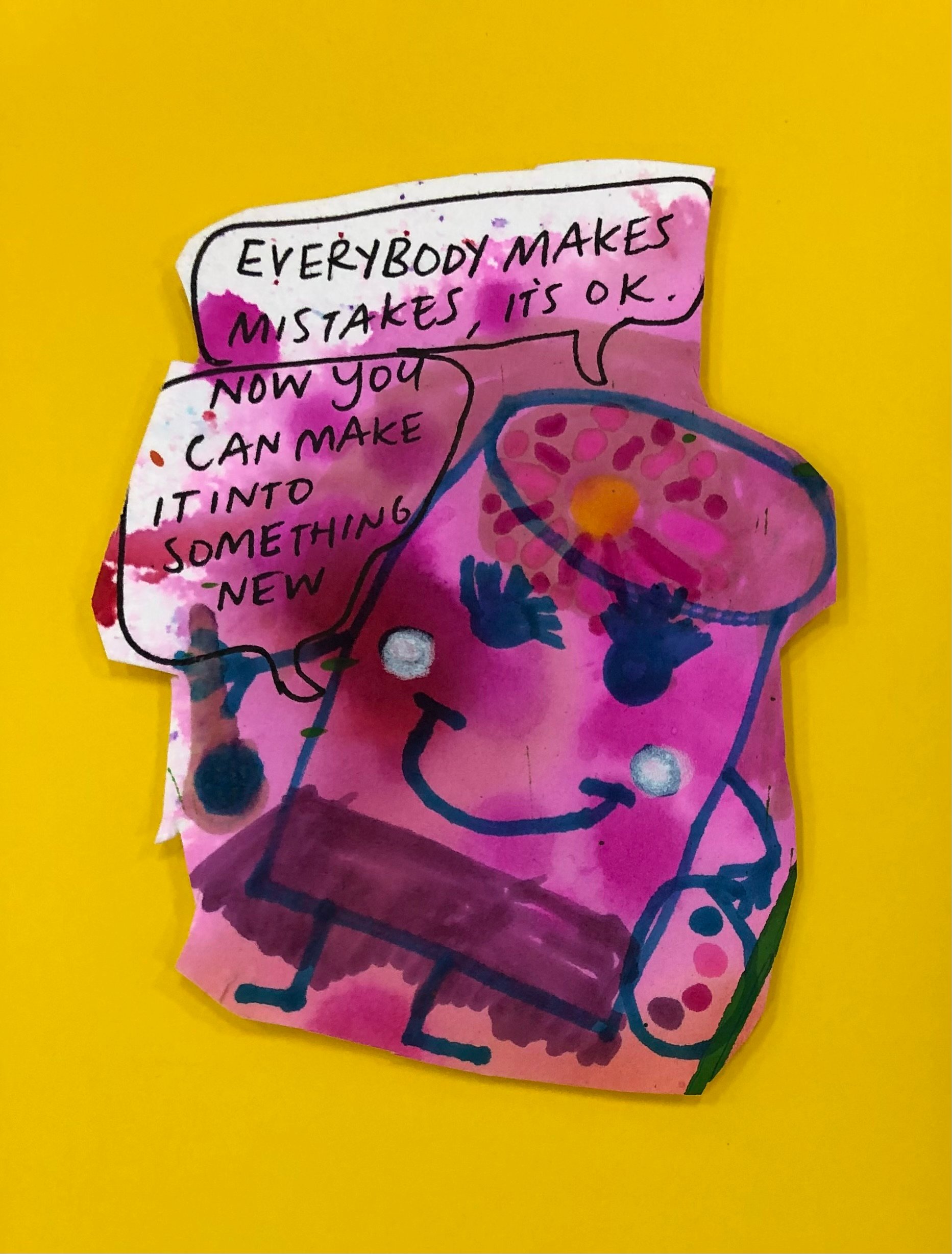 After our splatters were dry, we noticed that one splatter appeared as a creature with long hairy legs, and another was slithery like a snake.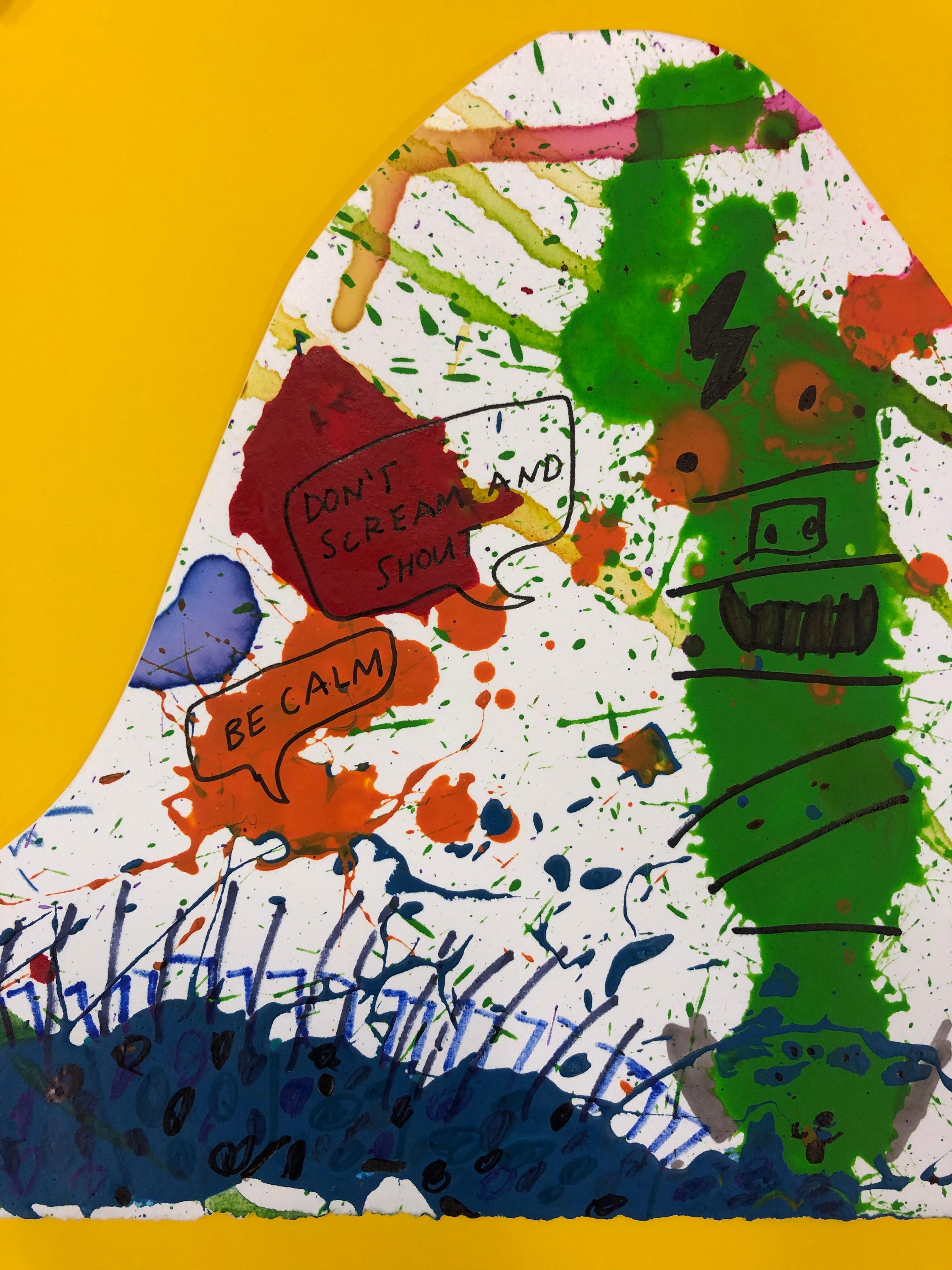 So, we embraced what we saw in the moment and invited a variety of materials to assist us in adding details that would make this creature more apparent, and our Art Buddies were born. They sit by our side during every art class and are encouragement when we need it.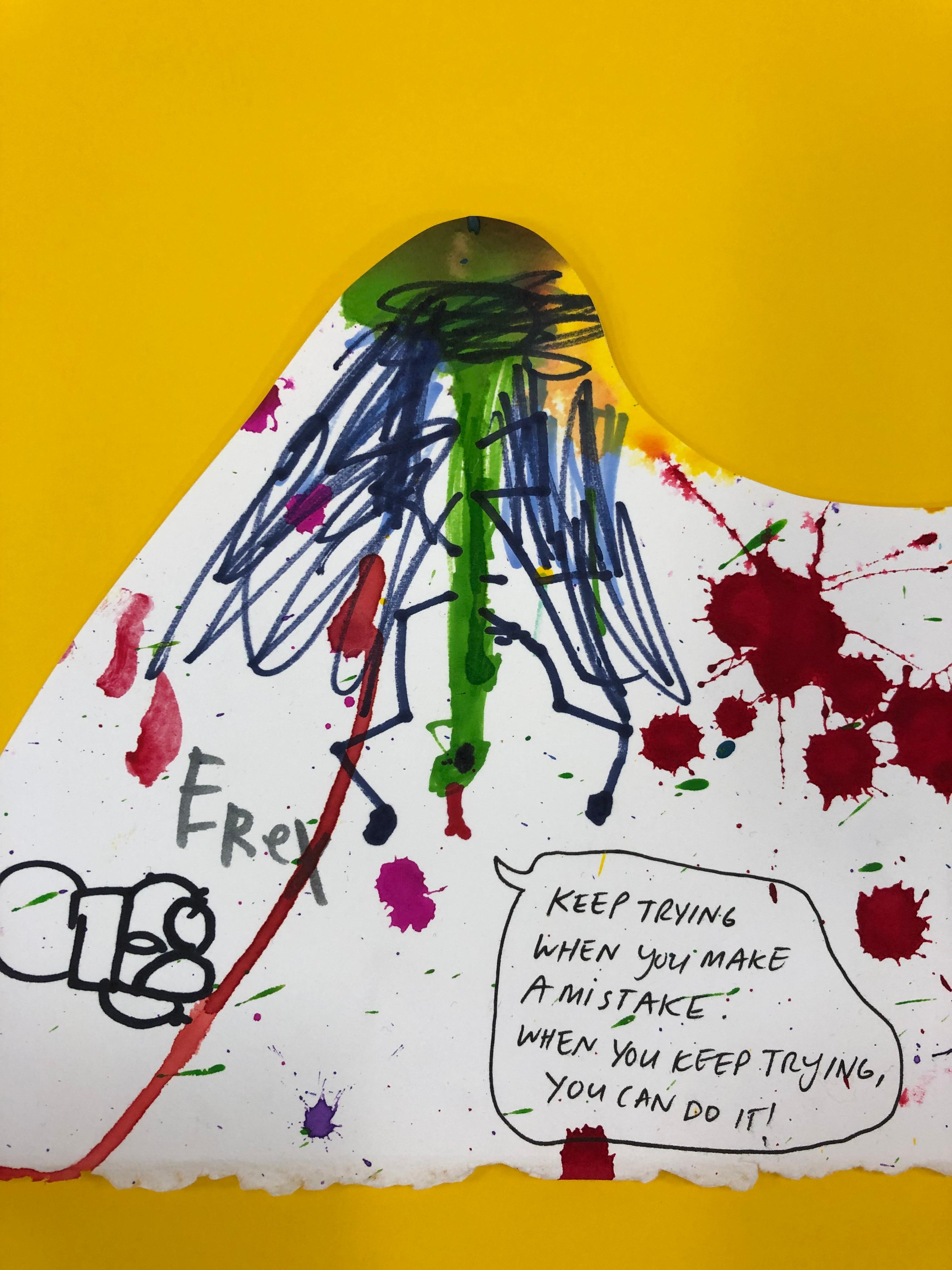 Each child designed a phrase or quote that their Art Buddy speaks to support them through a struggle. "Everybody makes mistakes, it's OK" and "Don't scream and shout, be calm" are two examples. Quakers believe that there are specific actions that lead us to "way openings", a metaphorical doorway leading to a revelation or new choice that is constructive. Our Art Buddies are kind images and words of encouragement that allow us to witness a way opening from the mistakes we make and the struggles we face.
If you have a second grader, ask them about the story of their Art Buddy and how they have supported them so far on their art journey. Words of encouragement are powerful.
When you feel like giving up, how would it feel to see or hear a supportive voice say: "Be confident, be brave. If you get sad or mad, you will always have me by your side."
Note: All art and quotes were conceived and generated by second-grade artists. Their quotes of encouragement were handwritten into speech bubbles by Lower School Art Teacher MaryJo Allegra.