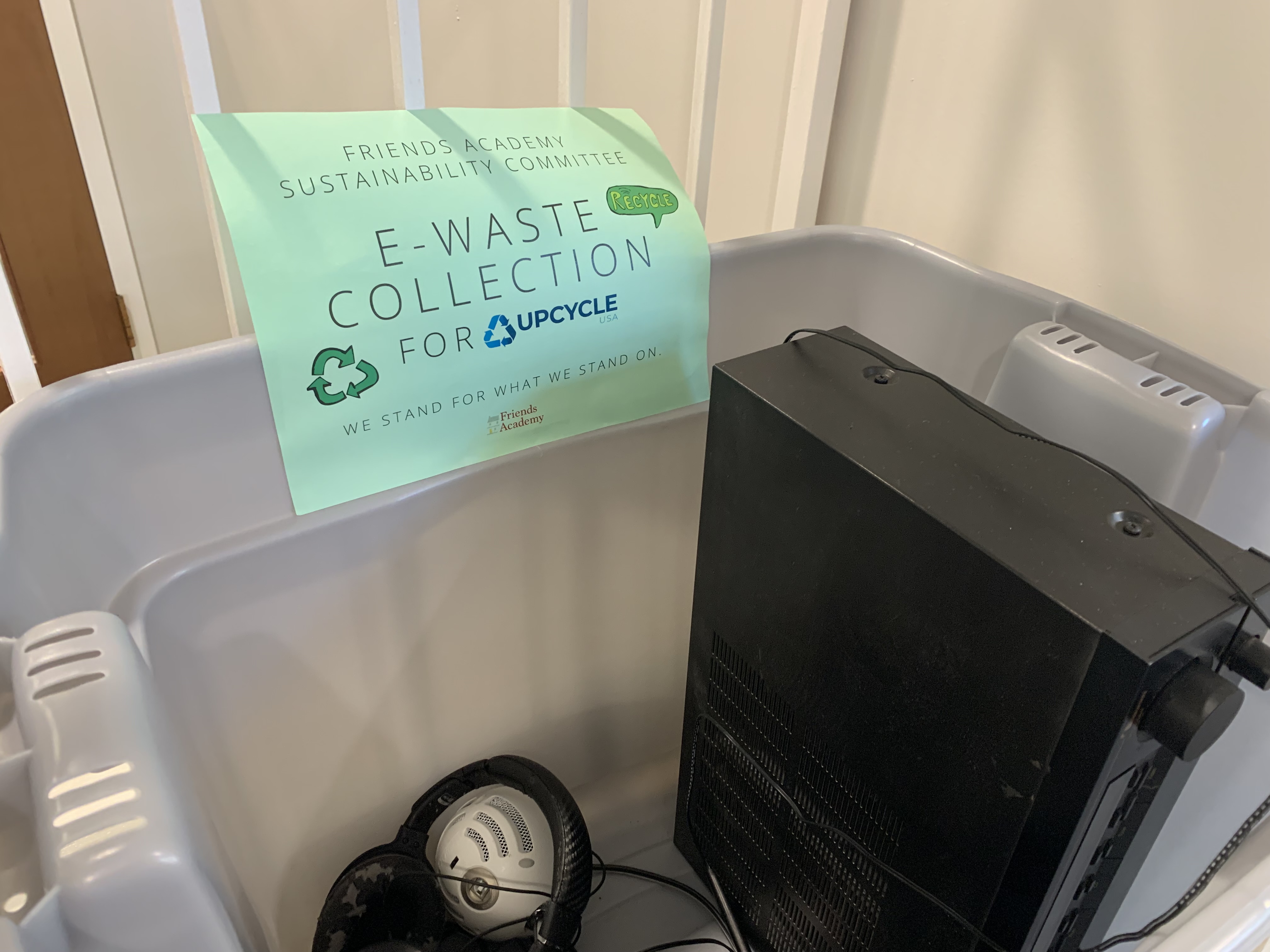 At our Quaker school, the Quaker Testimony of Stewardship means taking care of what has been given to ourselves, the people around us, and future generations.
In honor of that, the Friends Academy Upper School Sustainability Committee has launched its annual e-Waste drive where items received will be donated to UpCycle, an organization dedicated to recycling electronics and donating them to various educational programs including underprivileged children to learn valuable technological skills. If you are interested in donating, a green box is set up near the first-floor conference room in Frost Hall by the door to the Quad. Donations are being taken now through Friday, October 7th.
The following old or broken items are welcome:
Computer equipment
Desktops
Laptops
Tablets
Printers
Cell phones
Cameras
VCRs/DVD players
The committee asks that you do not bring TVs, CRT monitors (tube monitors) microwaves, refrigerators, air conditioners, or household appliances.