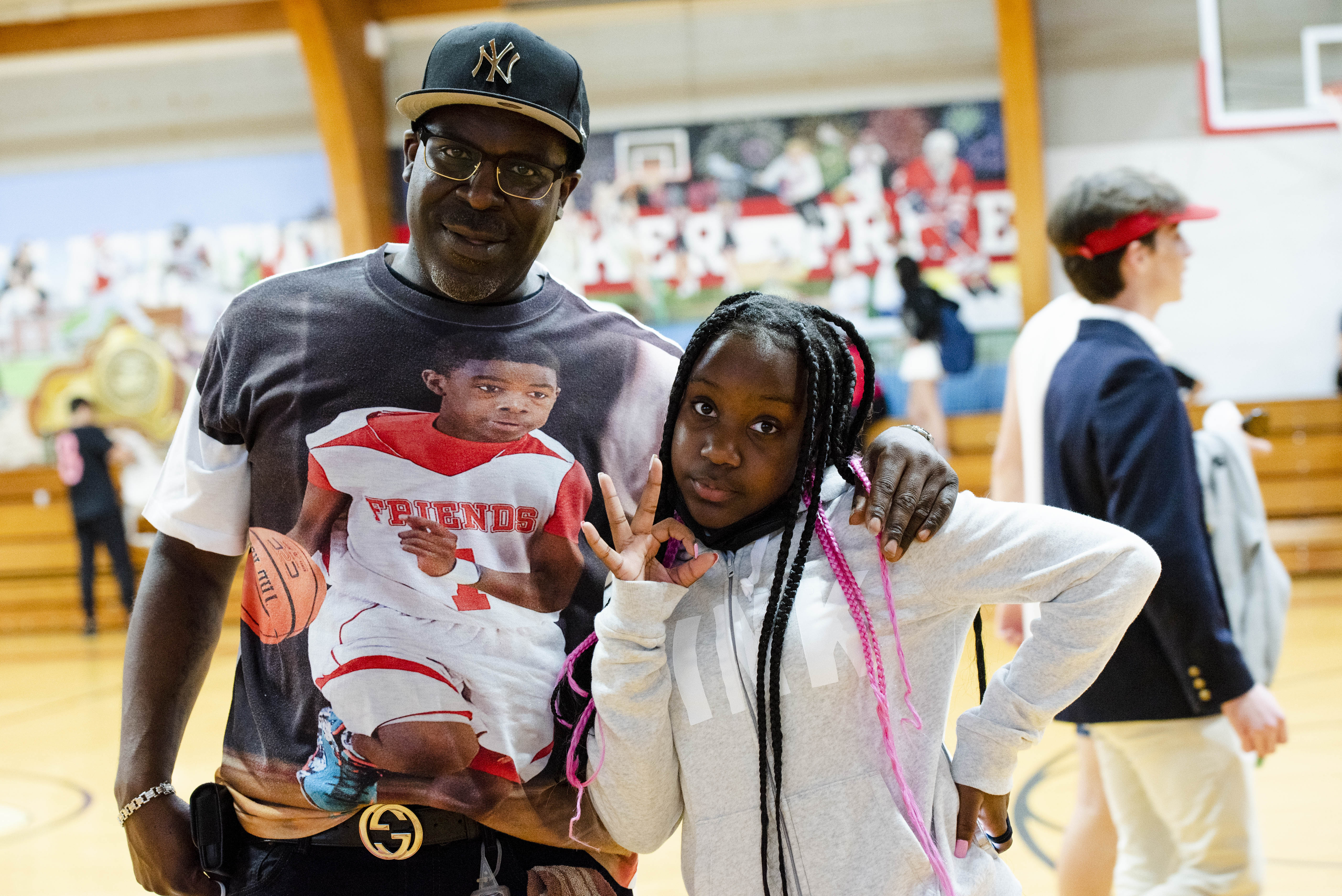 "I just remember his light," said Polly Duke, Upper School World Languages and Culture Department Head said as she reflected about former student Ka'Juan Polley, who was a standout athlete in 10th grade at Friends Academy. "His kindness was almost palpable. His eyes really smiled when you saw him. He was small in stature but large in spirit. And you felt his spirit whenever you were with him."
Ka'Juan was struck by a car while riding his bicycle in his hometown of Hempstead. His family has remained connected with Friends Academy through 3's for Kay and the annual Ka'Juan Polley Dodgeball Tournament, which celebrated Ka'Juan's life on Friday, May 20th.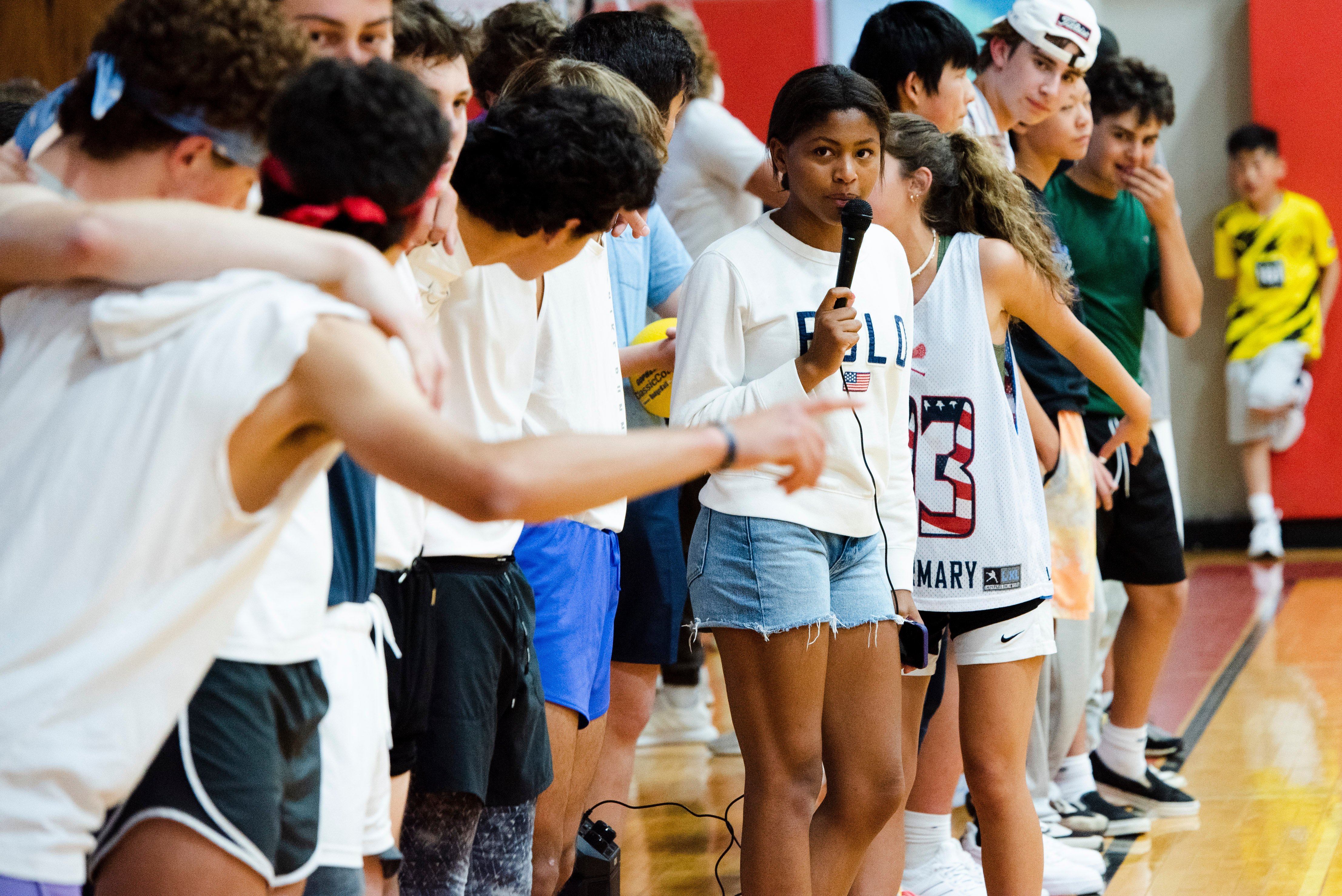 Twelve teams participated in the tournament—including a faculty and staff team eliminated in the first round by a daring team of Middle School students—held in honor of Ka'Juan, who passed away in 2015. After helping his team win the school's annual Ka'Juan Polley Dodgeball Tournament, Blake Knopf '23 designated Cole Beyer '23 and Richard Walka '23 as the most valuable players.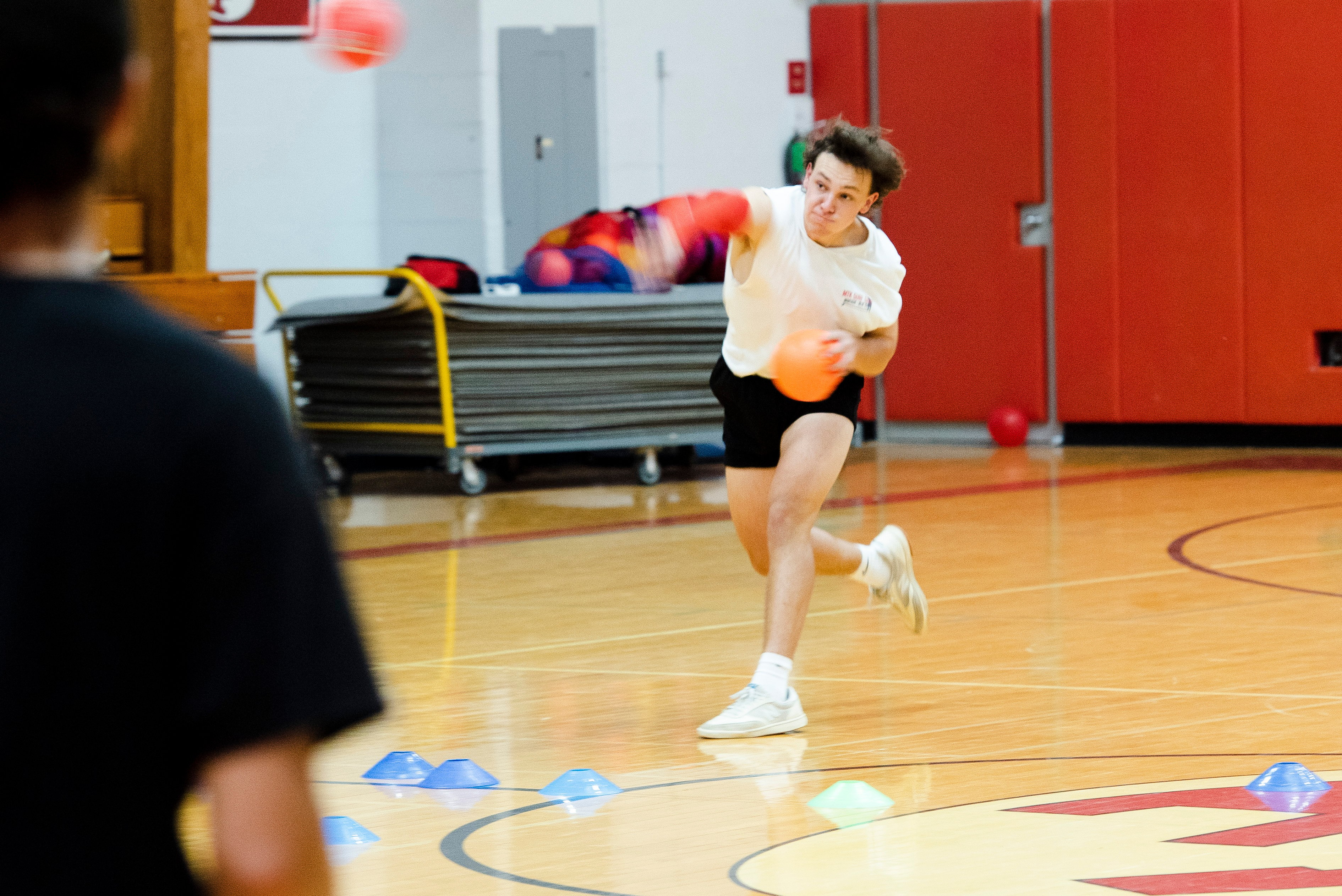 Funds raised from the tournament will benefit 3's for Kay, the nonprofit set up by Ka'Juan's family to honor his memory and help provide opportunities to underprivileged young people.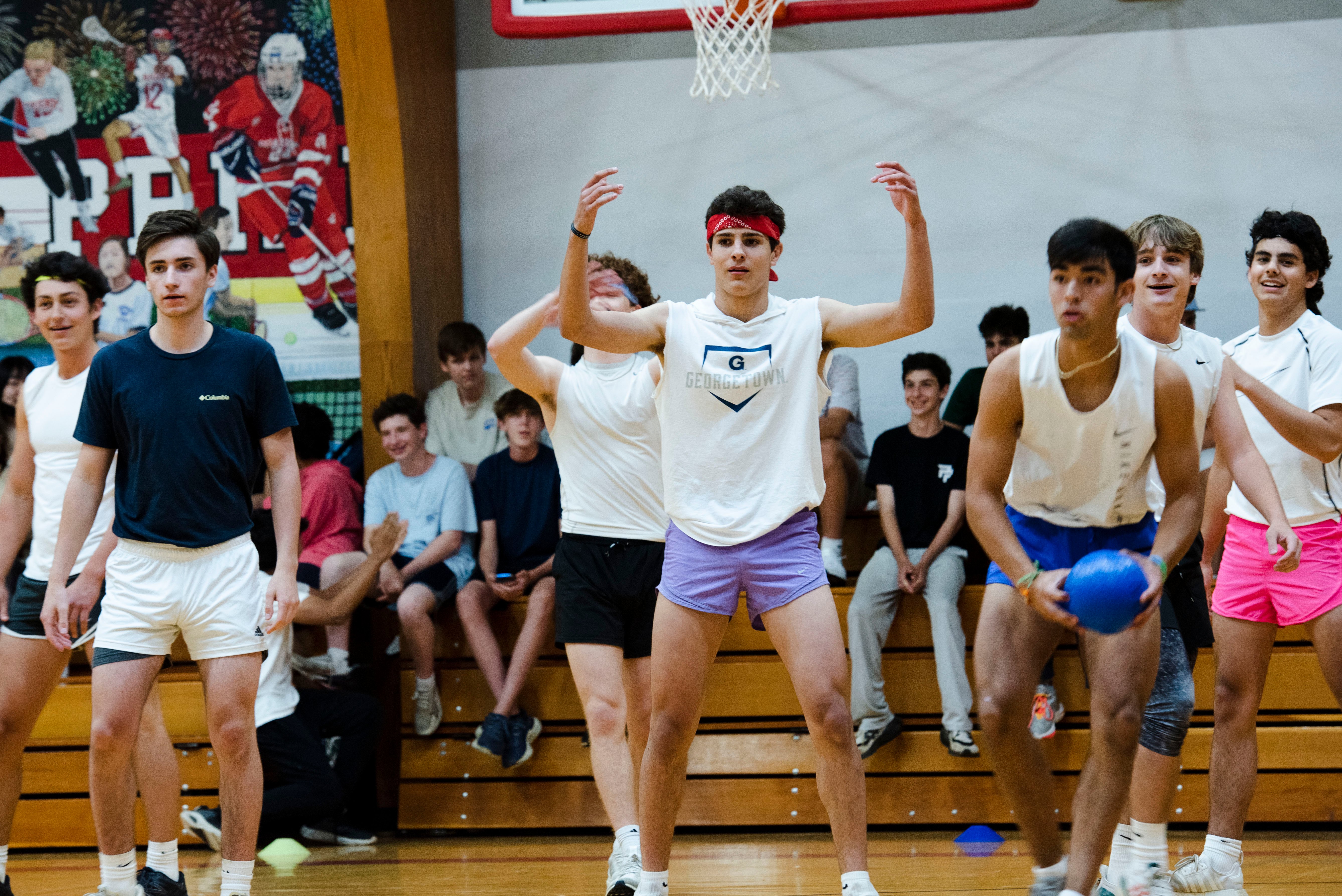 "They said 'once a Quaker, always a Quaker,'" said Juan Polley, Ka'Juan's father. "We appreciate that you all keep his name going."
A love of sports and the pursuit of the best education led Ka'Juan to Friends Academy. "He had good heart," Mr. Polley said. "Always worked hard. Never took a play off. That's just like you do in life. Don't ever take a play off."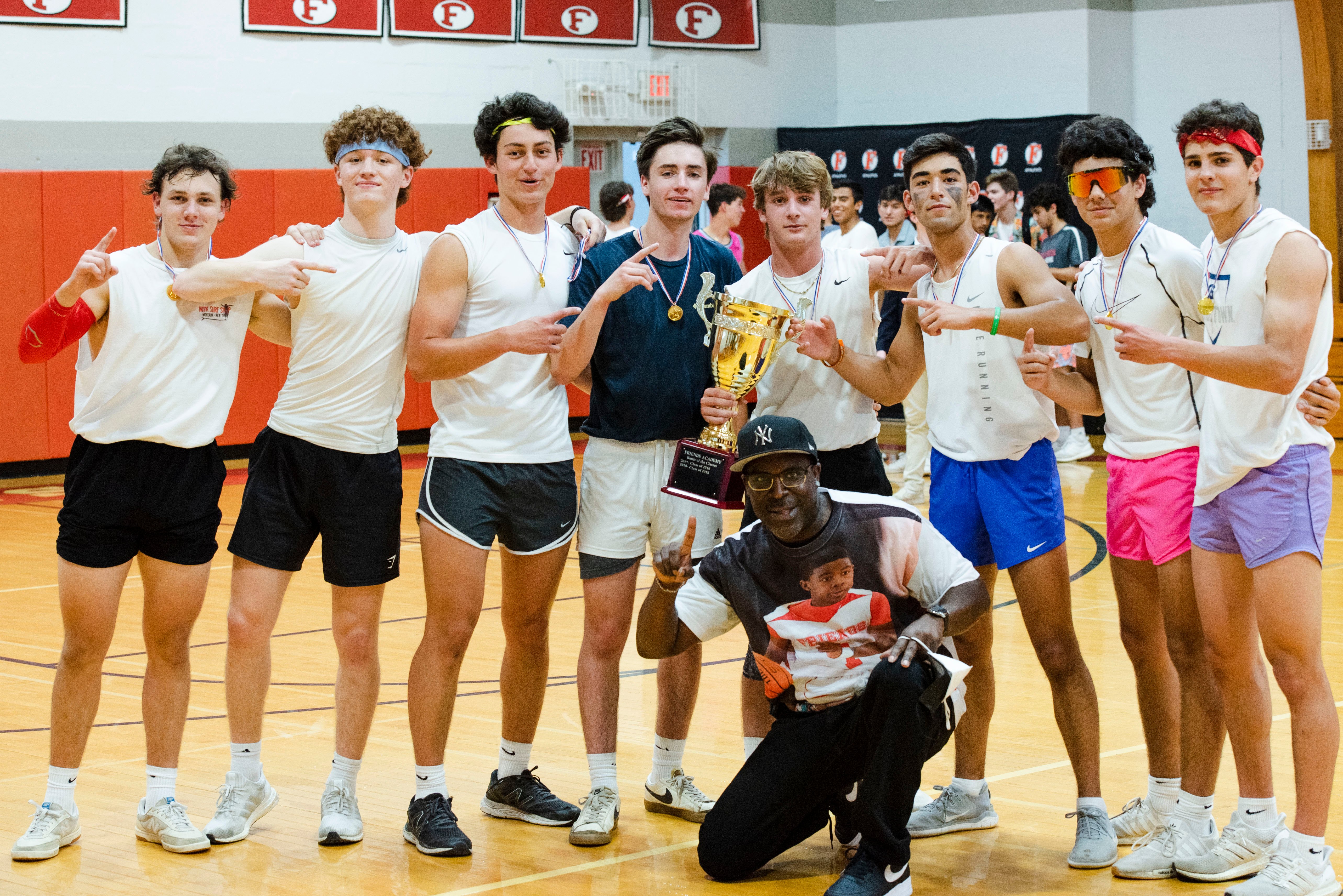 Faculty and staff members who participated in the dodgeball tournament included Polly Duke, Upper School Spanish teacher Carlos Diaz, Upper School History teacher Allen Louissaint, Librarian Bill Rueger, PE teacher and coach Callum Ewen, Upper School Attendance Coordinator Jessica Harvey, Capital Campaign Coordinator AJ Pegno, and Visuals, Social Media, and Communications Specialist Margaret Pegno.
"I think it's important for those of us who have been here for a while, and remember Ka'Juan, to be here… for the parents' sake," Dr. Duke said. "Because what a wonderful person he was."