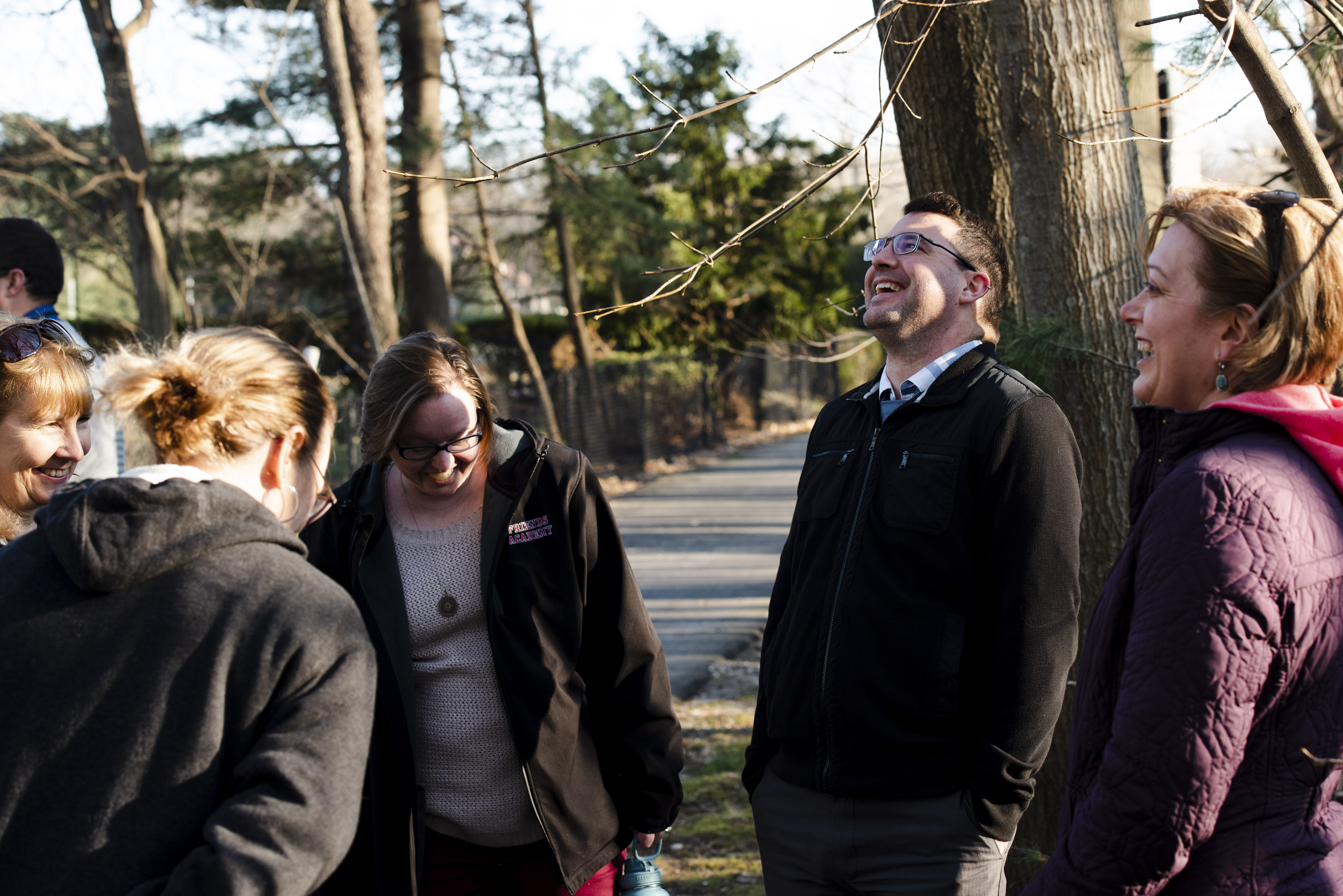 Under the dappled, but chilly sunlight of 30-foot trees on a corner of the Friends Academy campus, 6th Grade Science teacher Dan Kriesberg and Director of Diversity, Equity, + Inclusion Camille S. Edwards brought a group of Friends Academy colleagues together for their first adult "Diversity Education in Nature Workshop."

The workshop provides educators the opportunity to convene in the natural world, while examining, discussing, and learning about the parallels between the biodiversity of the natural world and the diversity of inter- and intrapersonal connections there are to make in the human world.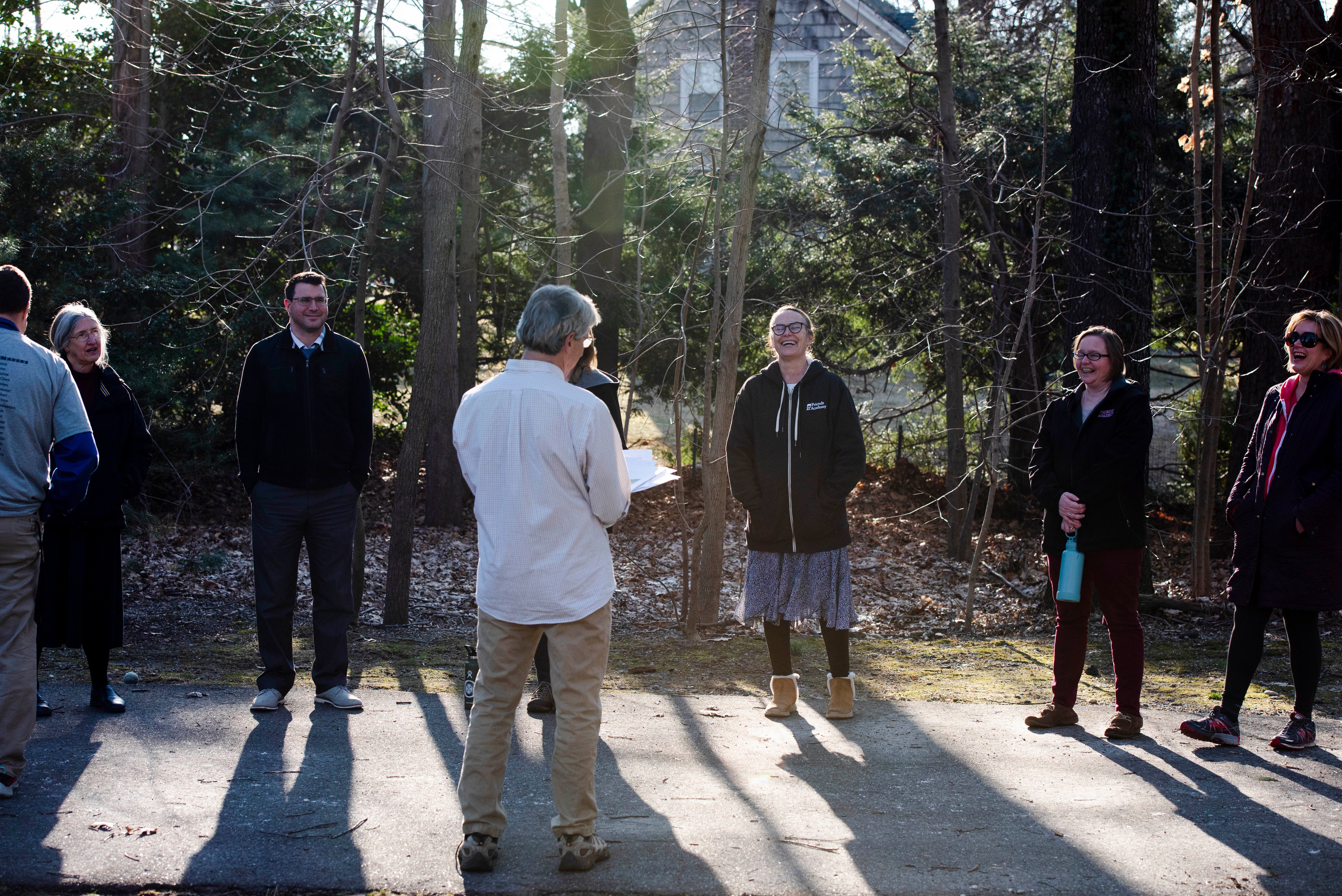 According to Kriesberg, one of the first steps to appreciating biodiversity lies in observation and wonder. He led adults through two interactive exercises, 20 Questions and building a bird's nest, which illustrated the power of inquiry and empathy. Faculty were challenged to construct a nest using only tweezers and materials that were immediately available to them.

"The earth is a role model of inclusivity in its willingness to share air, water, soil, beauty, all else," explained Kriesberg. "The earth shares with all beings and does not care about race, gender, religion or even what species you are. This is why there is so much to learn from the Earth in making our communities more diverse, equitable, and inclusive," he added.

In parallel, Edwards demonstrated for workshop participants how empathy, inquiry, observation, and wonder play a crucial role in conversations about diversity, equity, and inclusion.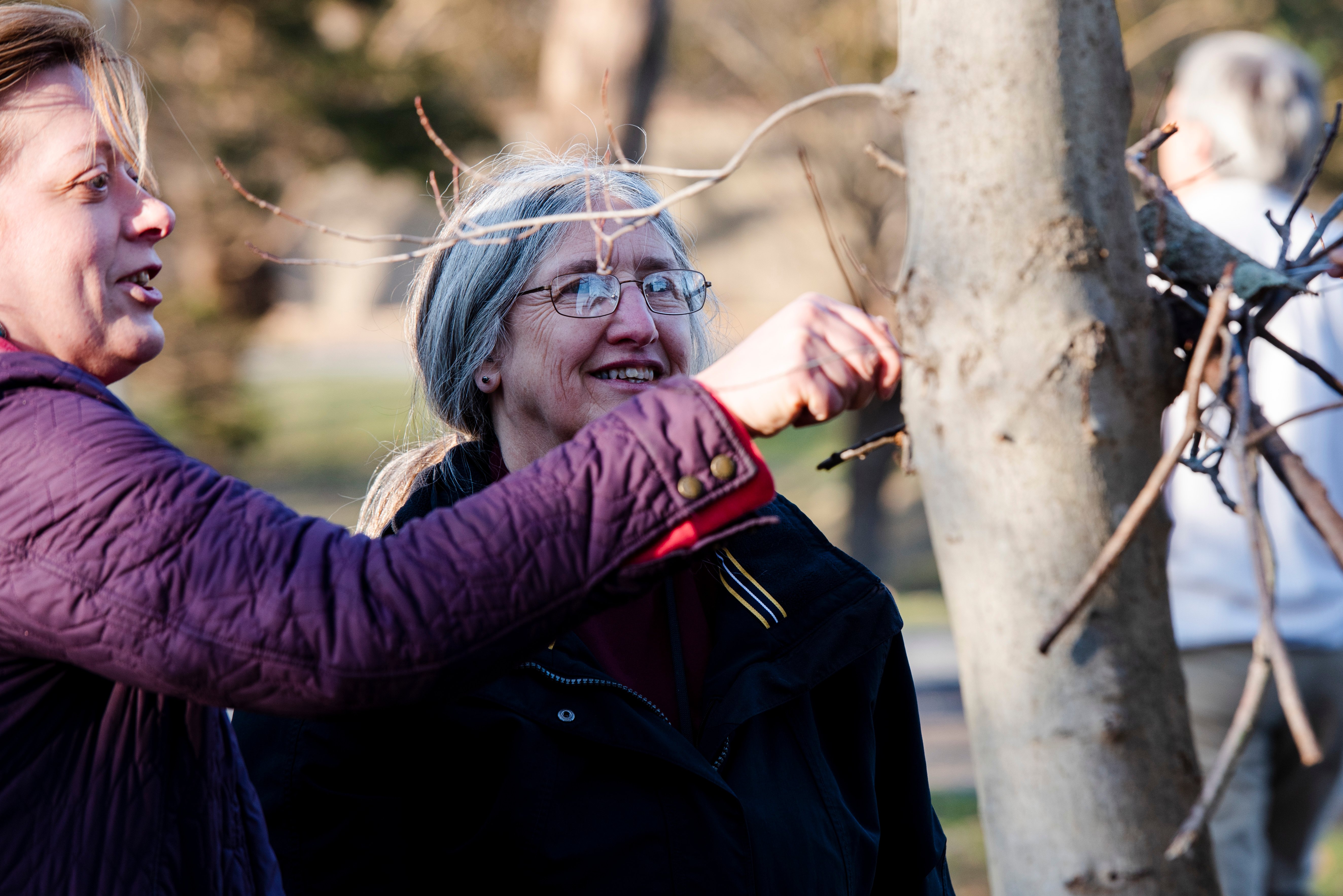 "We have opportunities to be in consistent curiosity about one another; to look upon our friends, our colleagues, our neighbors with a sense of wonder," explained Edwards, who emphasized the positive consequences of wonder. "Only once we are sincerely curious about other individuals across our community, can we then say we are acutely focused on honoring the diversity that exists within us. The intentional exploration and embracing of our differences makes way for everyone to feel like they are a part of the fabric of our community (inclusion) and will have their unique needs acknowledged and addressed as they participate in the life of our school (equity)," she shared. "All of these pieces are critical to living our mission as a Quaker school community," Edwards added.

Kriesberg and Edwards' workshop was piloted last year with 6th Grade students, which featured similar themes and cross-over understanding. In responding to whether the workshops helped them understand issues of diversity, equity, and inclusion, one student remarked, "It really showed that you can make a difference in the world and help people that might be different so they can feel like they belong."

For Kriesberg, the real evidence lies in whether or not students can apply what they've heard, observed, and experienced to a novel situation. To determine this, he built in a unit which encouraged his students to brainstorm ideas inspired by wild nature that would make Friends Academy a more diverse, equitable, and inclusive place. One student commented, "I've noticed that a lot of the flowers or plants are mixed together and in our school we separate people in places like PE (girls and boys). But if we mixed everything together, like the flowers and plants, we would have this balanced system."