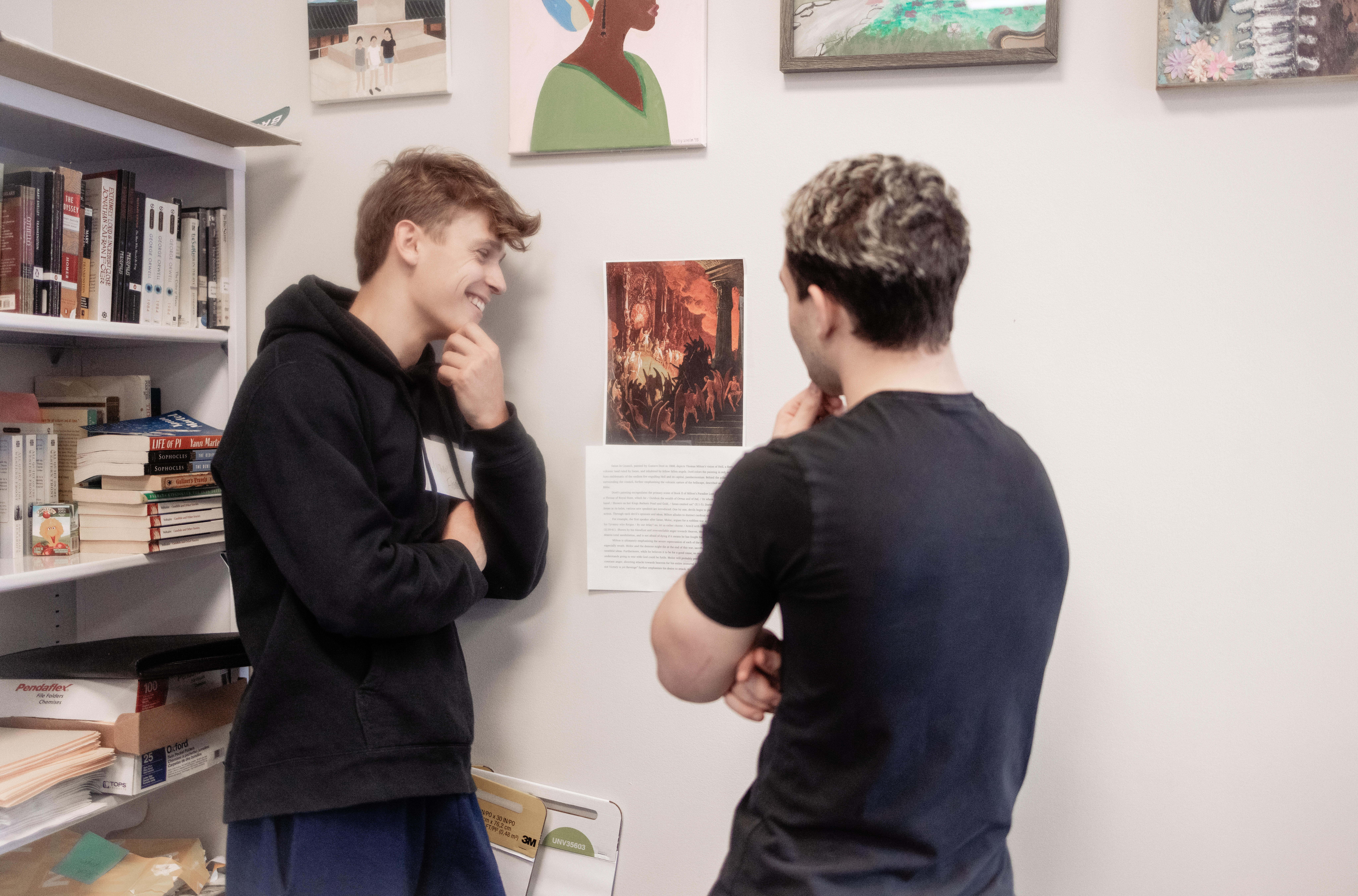 AP English Literature and Composition class is a year-long course designed to engage students in the careful reading and critical analysis of imaginative literature. The course requires intensive study and active reading, interpretation, and evaluation of a variety of texts by the students. Writing is also an integral part of this course. "The goal of our writing assignments is to increase our students' ability to explain clearly and cogently what they understand about literary works and why they interpret them as they do," said Upper School English teacher Leanne Loizides.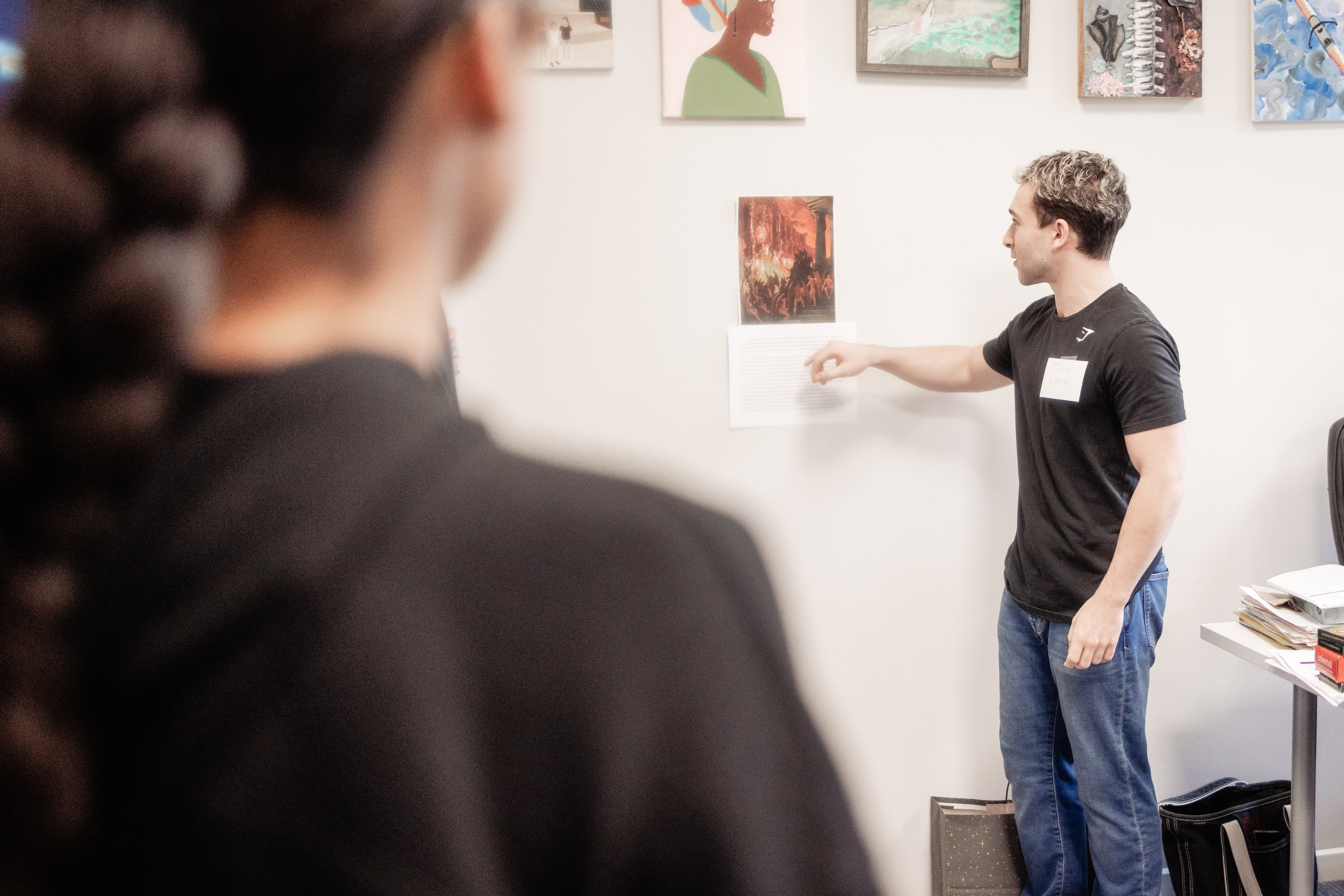 Recently, students in Mrs. e Loizides's AP class paired their study of Yann Martel's novel The Life of Pi with an analysis of artwork depicting John Milton's epic poem "Paradise Lost." Students selected from a range of famous artwork from Alexandre Cabanel's "The Fallen Angel" to Gustave Dore's "Satan in Council" and wrote an analysis of the visual elements that conveyed allegories and allusions to "Paradise Lost."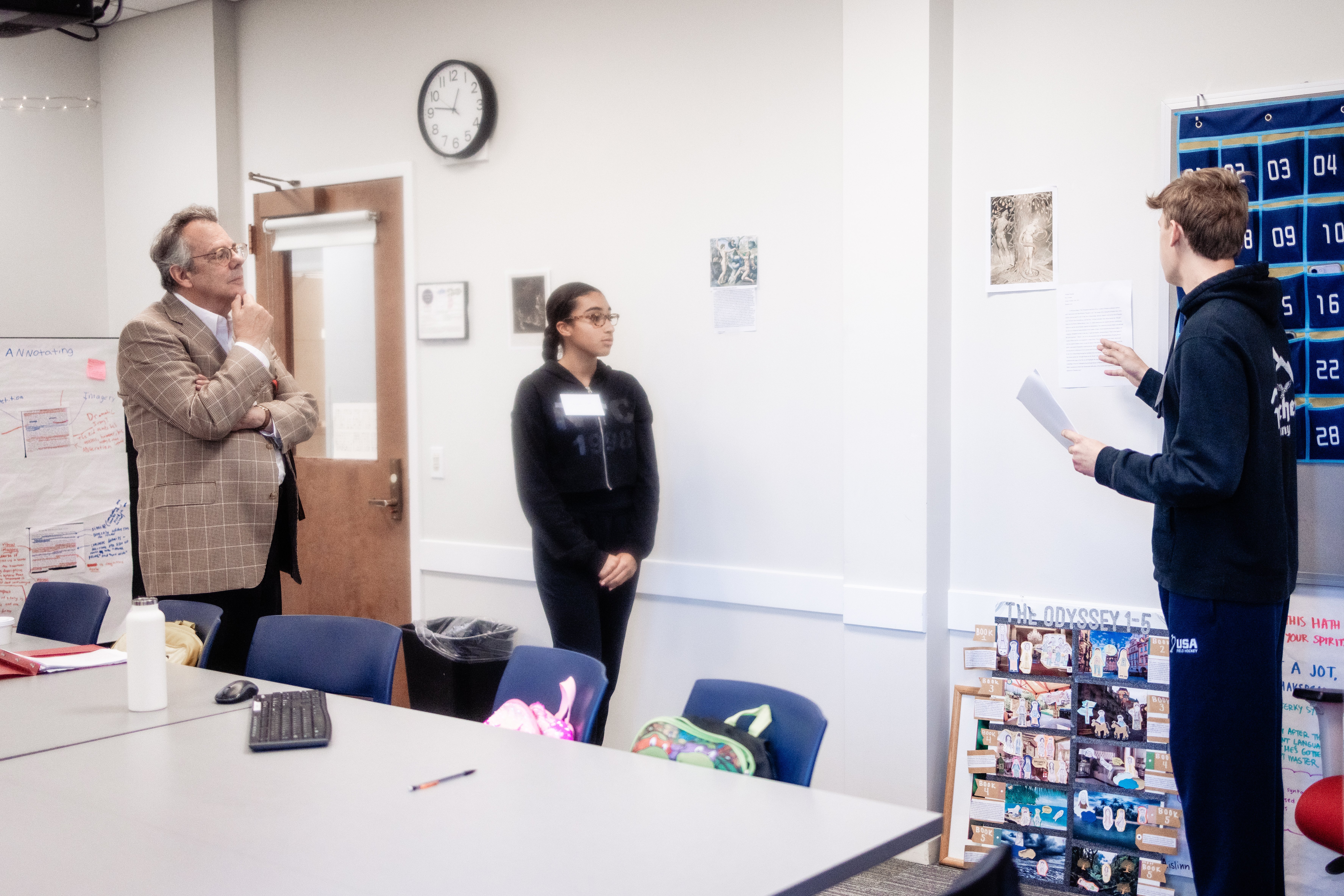 Displaying their work and "plaques" around the room, students created an art museum to which they invited Head of School Paul J. Stellato for a personal tour. "In our newly dubbed 'Galarie de Lit,' our students led knowledgeable and insightful docent tours for their classmates and for Mr. Stellato," added Mrs. Loizides.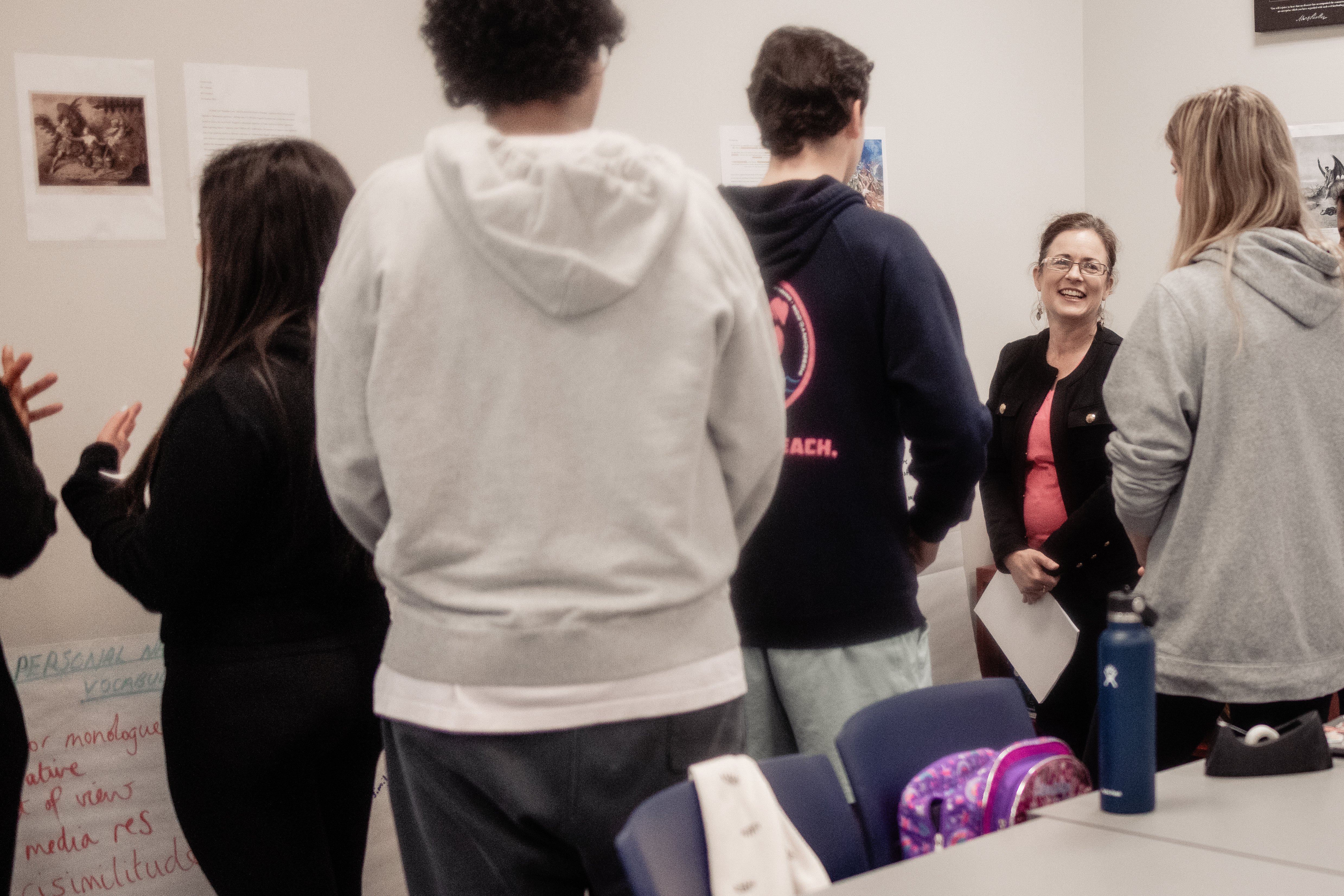 Photography by Alvin Caal/Friends Academy