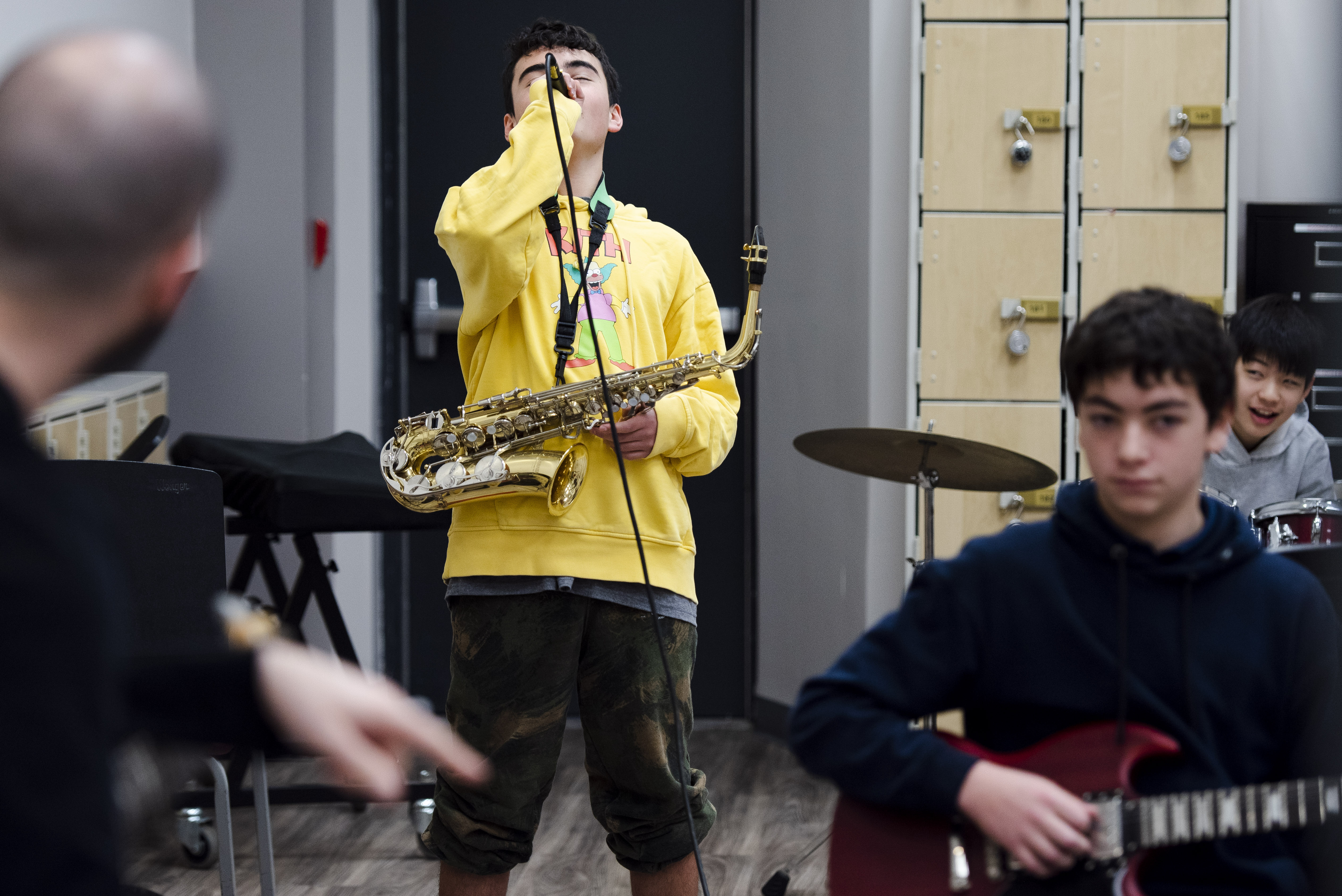 During the first full week of April, Middle School students took time to explore various activities and learn skills within the arts during the annual Middle School Arts Week celebration. With morning and afternoon sessions for the fourteen courses offered throughout the week, students were able to find the perfect fit for their interests.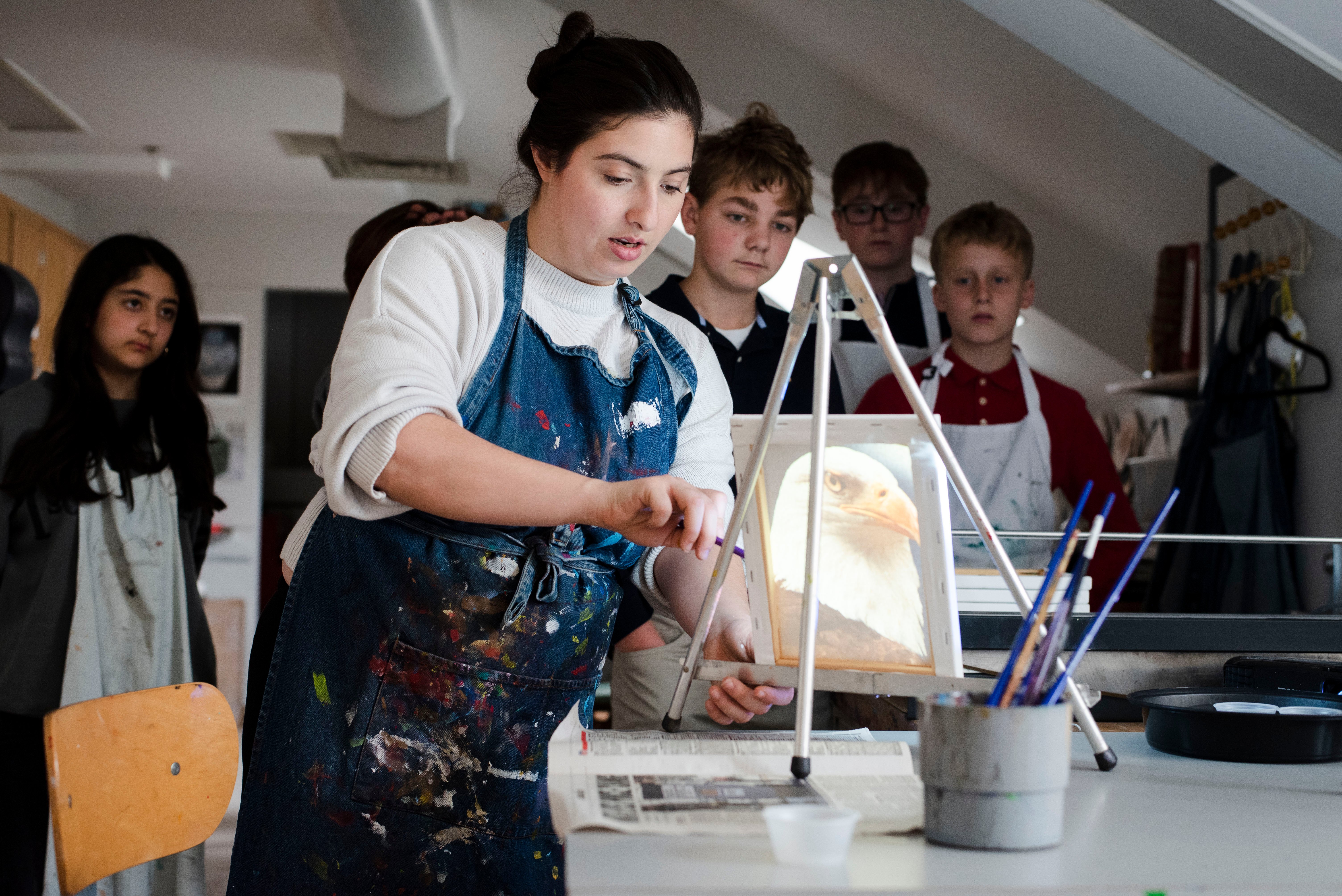 A popular selection was Beatboxing 101 taught by beatbox champion SungBeats. Beatboxing, an element of the hip-hop movement in the 70s, is the art of making music, percussion, and other sound effects with the human voice. Students learned the basic sounds of beatboxing to create percussive rhythms, as well as special sound effects like vocal scratching, bass-lines, horns. This course provided opportunities for students to explore their voices, collaborate with peers, and play with live-looping technology. Other courses included, Paint Your Pet, Printmaking, Photography, Chinese Calligraphy, Digital Coloring, Hip-Hop Dance, Rock Band, Acrylic Painting, and Bamboo Dance.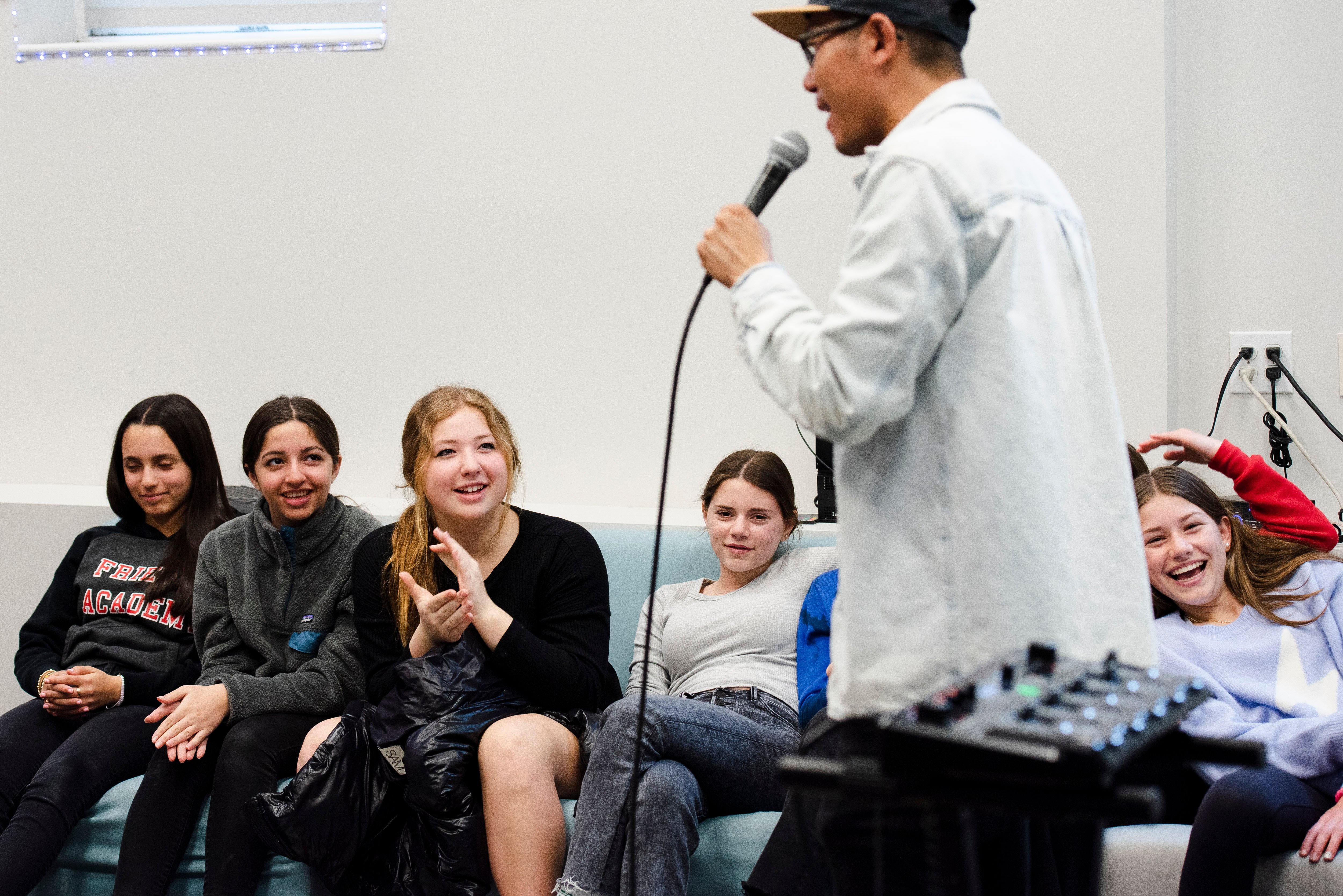 However, not all the Middle School students in the Helen A. Dolan Center were in the Art Studios or Dance Rooms. Some students took to the stage and spent the week rehearsing for the Middle School Play. This year's production, Myth Takes, comprises five stories about who we are and how we grow. Students also worked behind-the-scenes in lighting, sound, and stage crew. The entire Middle School was able to see a matinee performance on Friday, April 8 and the finale was met with a roaring round of applause from students and faculty alike.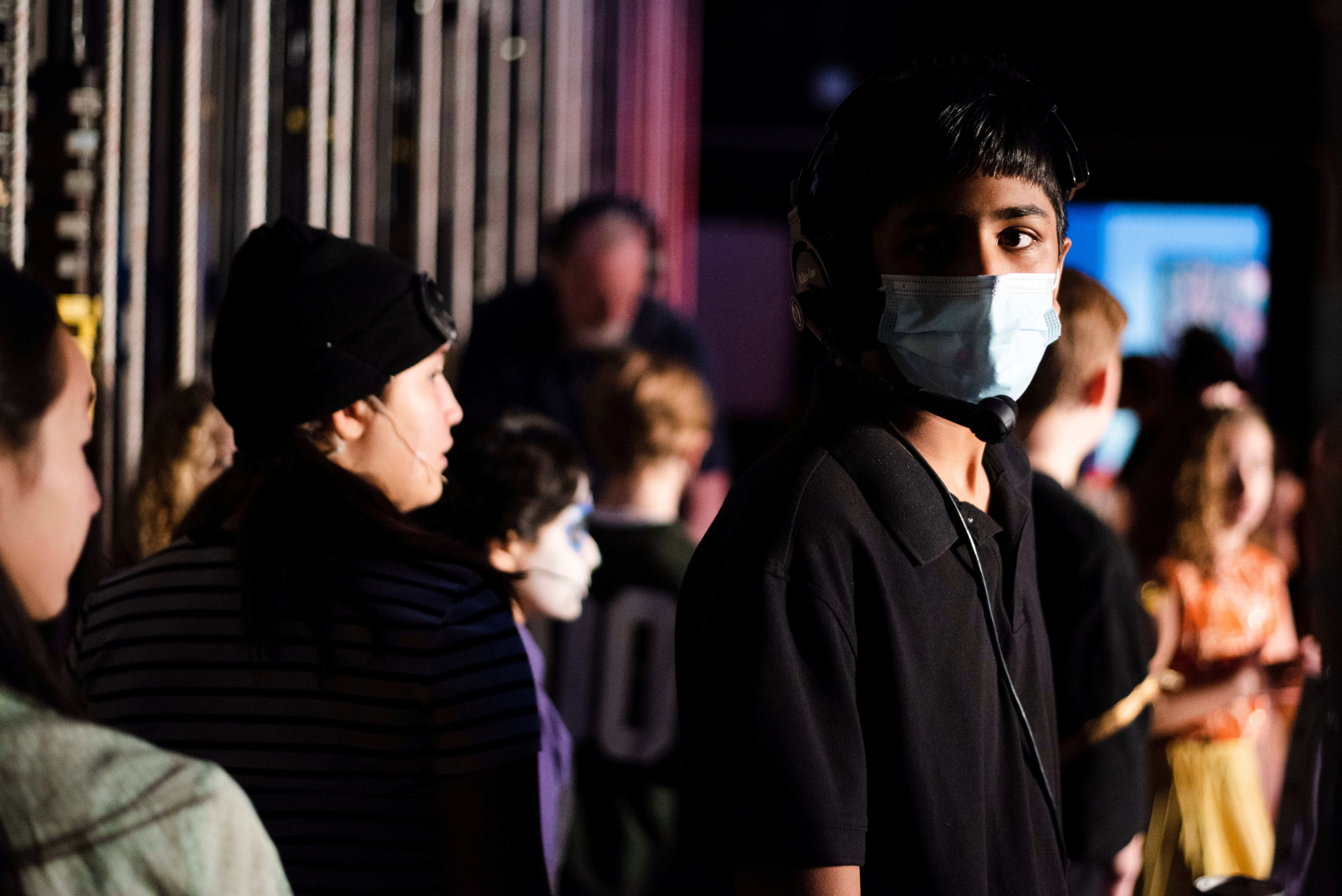 After the performance, the students were asked to reflect on their week and what they enjoyed about the play and their classes. "You all did an amazing job this week learning new skills," remarked Digital Arts teacher Amanda Fisk '99. "Give a round of applause for yourselves and your teachers."