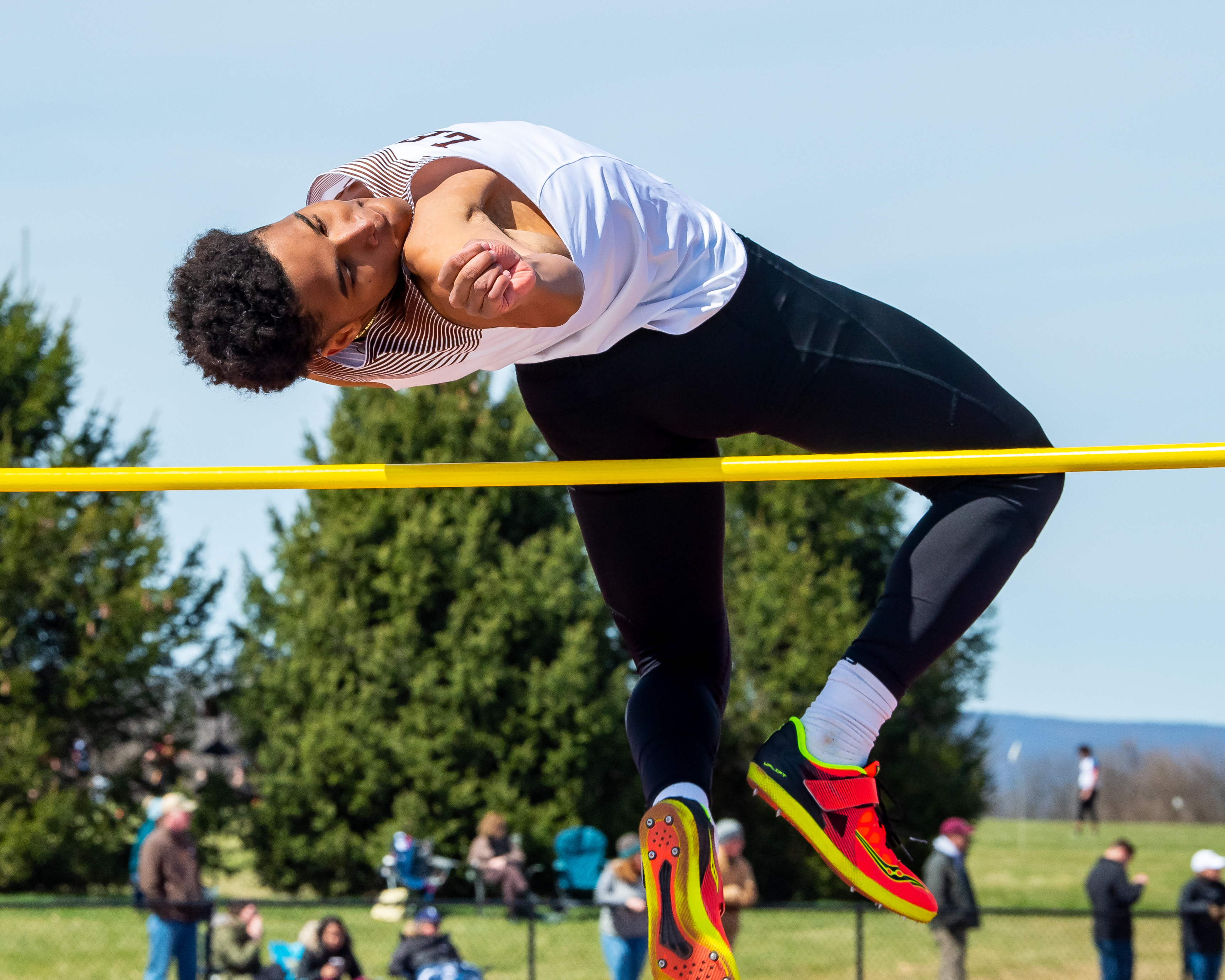 Noted as one of the most distinguished private universities, Lehigh University sits quietly amongst the mountains in the quaint town of Bethlehem, Pennsylvania. Alumnae Skyler Mott, class of 2021 at Friends Academy, attends the prestigious university and represents the Hawks on the Track and Field team where he competes in high jump and triple jump.
"I've always believed that people should use their athletic ability to create academic possibility. Friends has taught me to take every opportunity. I'd say that one of my biggest takeaways is that it is okay to fail," reflected alumnae Skyler Mott '21 in a recent interview.
Already having a prior interest in both the business and medical world from his parents, Skyler decided to major in both Business and Cognitive Science, with an additional concentration in artificial intelligence (AI) – "it's the future," said Skyler. Lehigh's well-known business school heightened his interest and Skyler is excited about the opportunities that attending Lehigh has already given him, including creating a few start-up companies and recently visiting Silicon Valley, CA, known as the "global center for technological innovation."
During his trip to Silicon Valley, Skyler had the opportunity to meet a few CEOs of large, globally popular companies, an experience that Leigh afforded him. Skyler is also working on a start-up that uses chess to teach children cognitive skills. A competitive chess player since he was 4, Skyler hopes to forge a path for future chess players, be a part of growing the game, and bring it more exposure.
While academics primarily drew Skyler to Lehigh, its proximity to home and the chance to pursue collegiate sports were also attractive. A three-sport athlete at Friends, Skyler competed in basketball and soccer, as well as Track and field, which was not always his main sport. Needless to say, at Lehigh, Skyler has already excelled in competition. Recently competing in New York at the Scarlet Open, Skyler cleared 6'8.25 for the 6th time in all of Lehigh University school history!
According to Skyler, attending Friends Academy has helped him build habits and a sense of consistency that has especially helped him in his athletics; on the academic end, Friends helped him build study habits. Skyler explains that in college, there is no one forcing you to do your work, so developing skills to help stay on top of academics has helped him to not fall behind. "Friends instilled the values of commitment and always showing up, which helps me to stay ahead," shared Skyler. He credits his teachers at Friends with teaching him how to represent himself professionally – how he learned to voice his own opinions in professional business settings, which carried into his college identity.
The advice Skyler has to share with younger Friends Academy students is to be willing to try anything and to always work hard. Being able to keep an open mind, whether that may be in practice or meets/games, could lead to your next new opportunity and adventure. If you are exploring athletic recruitment, Skyler says it is especially important to personally reach out to coaches yourself – don't expect them to contact you, instead, do your own research, and that outreach will go a long way.