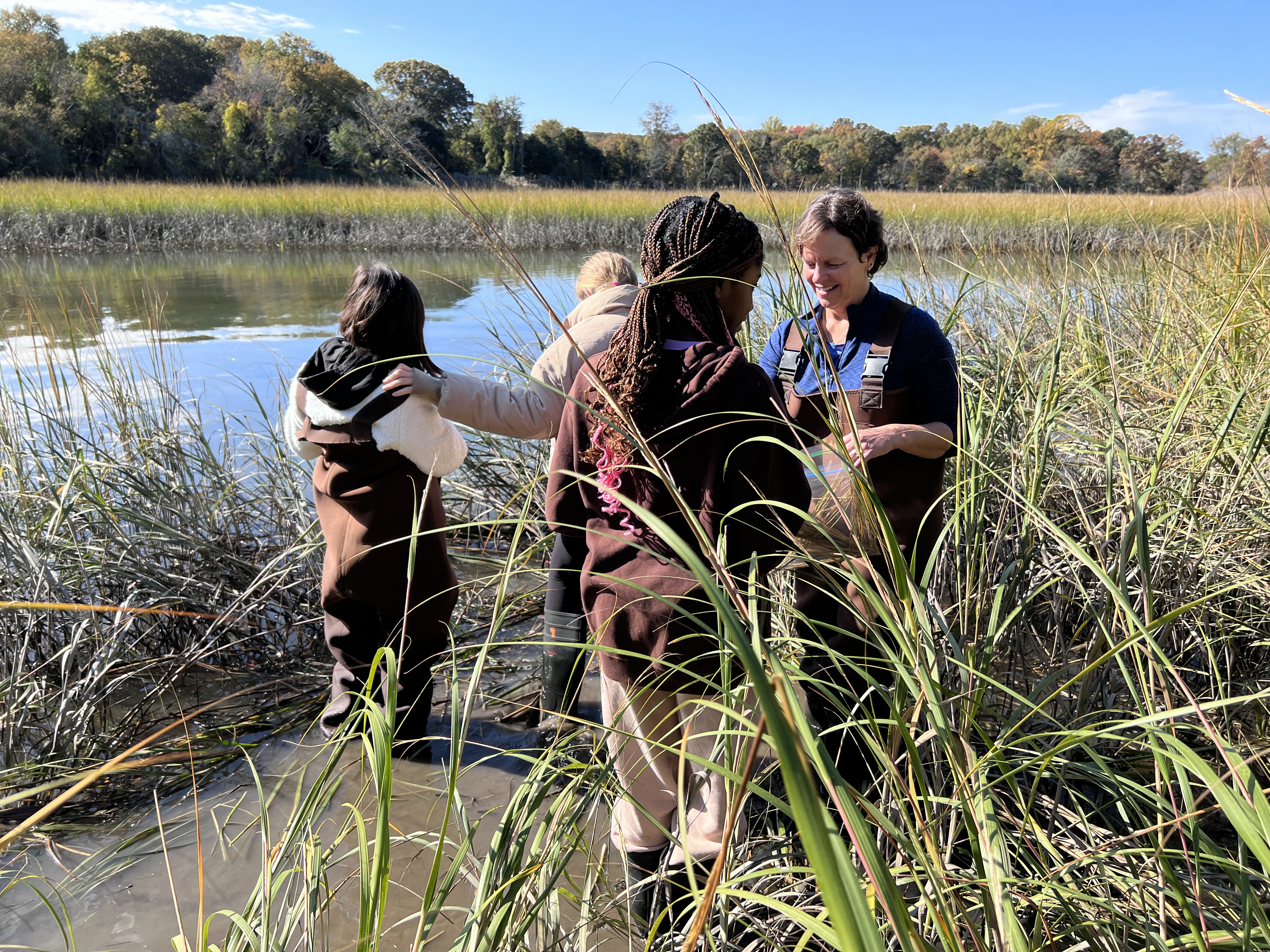 This week, 8th-grade science students brought to life our school value of "Take Care," which is founded in the Quaker Testimony of Stewardship.
Under the guidance of experts from the Audubon Society and their science teacher, Rebecca Glavan, students explored Long Island's coastal ecosystem at Sunken Meadow Beach, where they collected seeds from the marsh grass, and learned about the unique habitat they provide for both resident and migrant species.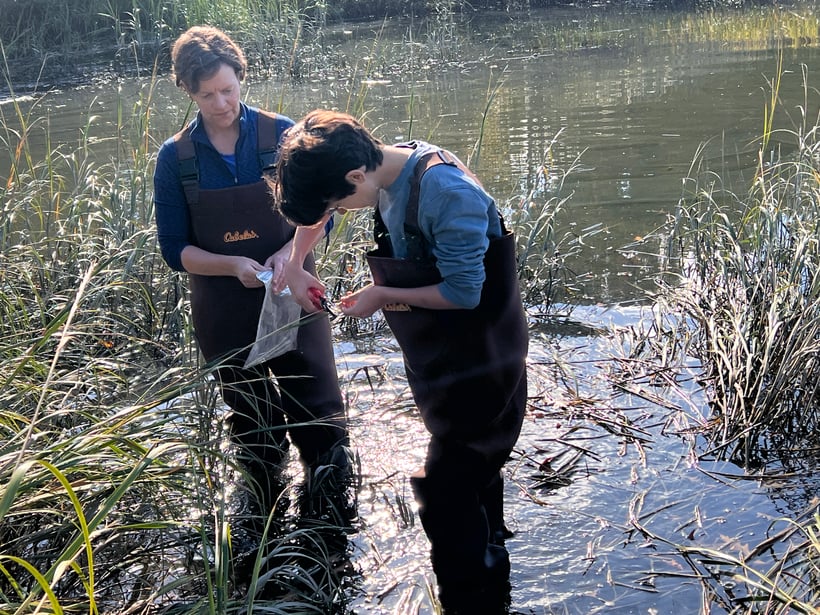 Students brought the seeds back to the classroom where they will be experimenting with best practices for growing spartina alterniflora and spartina patens, in preparation for participation in a 78-acre restoration project pilot program, in which they will help to remediate a plot of local marsh.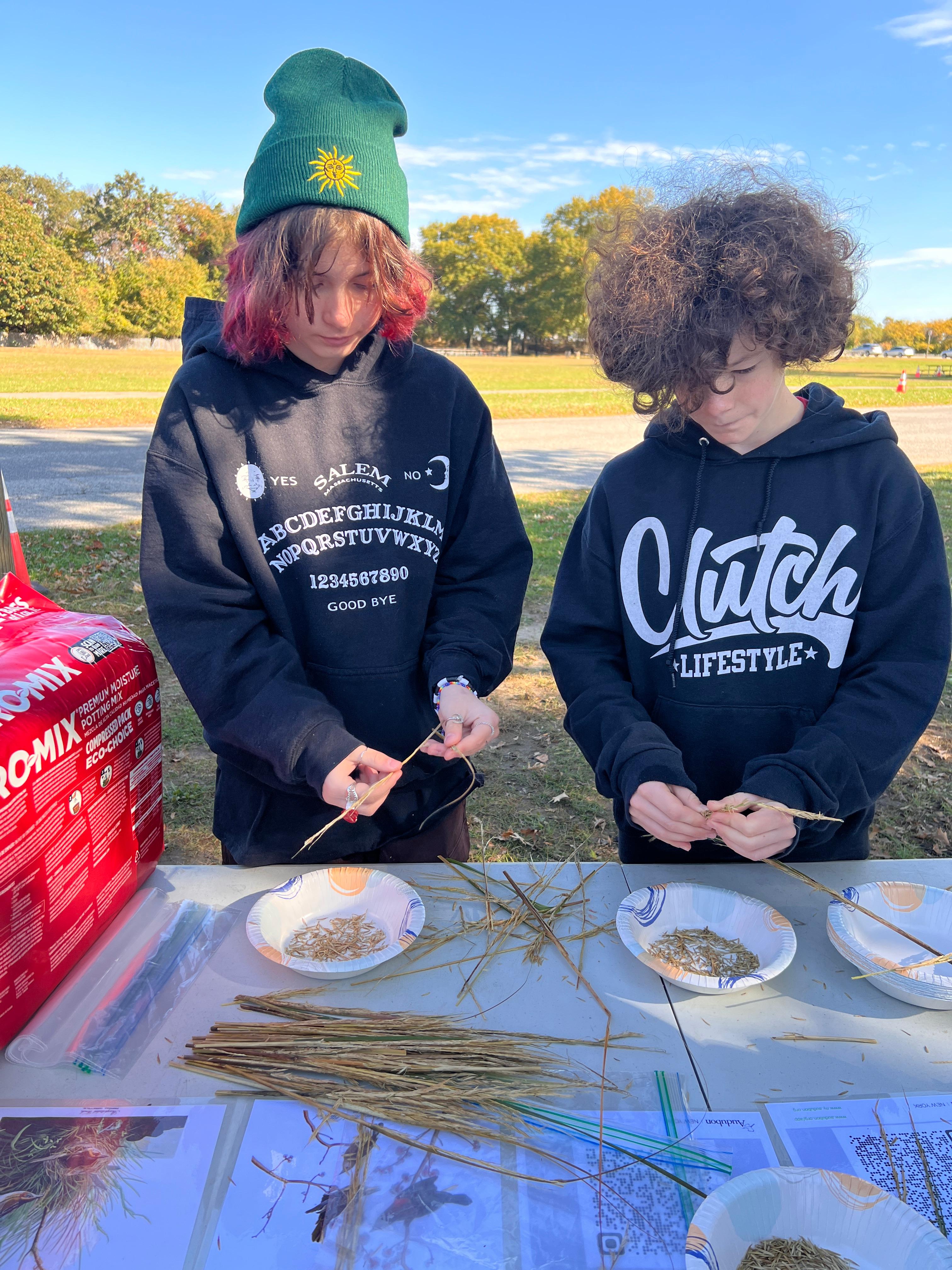 The hands-on field research, which grows student skills from critical thinking to scientific communication to real-world application, is linked to several units currently under study in 8th grade science – energy moving through biological systems (including photosynthesis and cell respiration), systems thinking, experimental design, and ecosystems.
"By incorporating the cross-cutting concepts of energy moving through systems and human impact, as well as the Quaker values of stewardship of the earth and service to others, students are gaining a deeper understanding of the importance of the local coastal ecosystem and how these natural processes are affected by human activities," explained Mrs. Glavan. "In addition, students are actively involved in a year-long research project that will make a real difference in our local ecosystem," she added.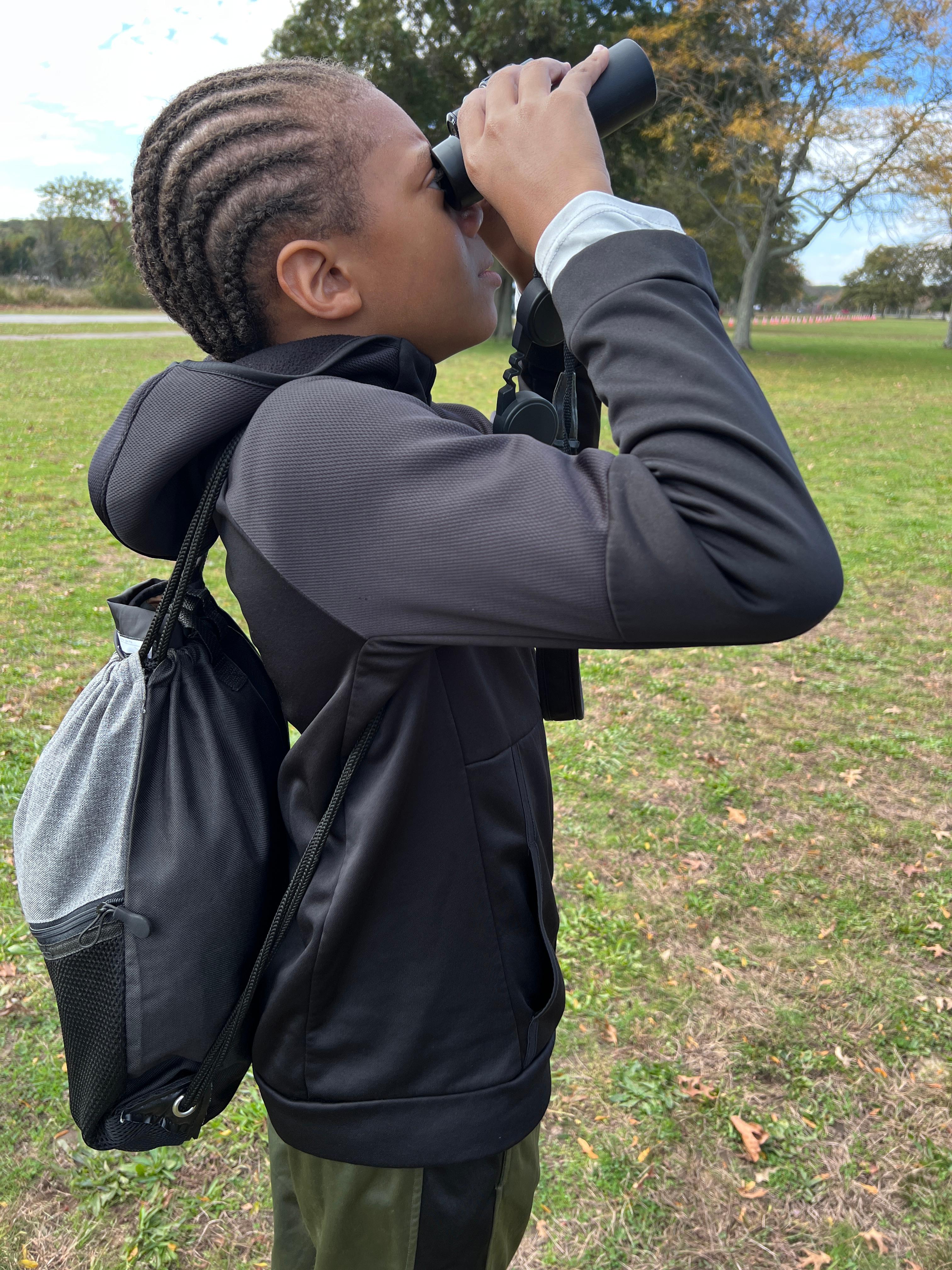 The school's Quaker mission fueled the foundation of the research and invited students to consider the values of Stewardship and Service. "This research helps students to understand the scientific principles that underlie energy moving through biological systems, and how these processes are essential to life on Earth," shared Mrs. Glavan. "And our research will be used to develop new ways to promote sustainability, conservation, and restoration."
Looking ahead, as students design and conduct experiments to measure the impact of human activity on the coastal ecosystem, Mrs. Glavan will be guiding them to also turn inward as they develop a plan to reduce their own environmental impact.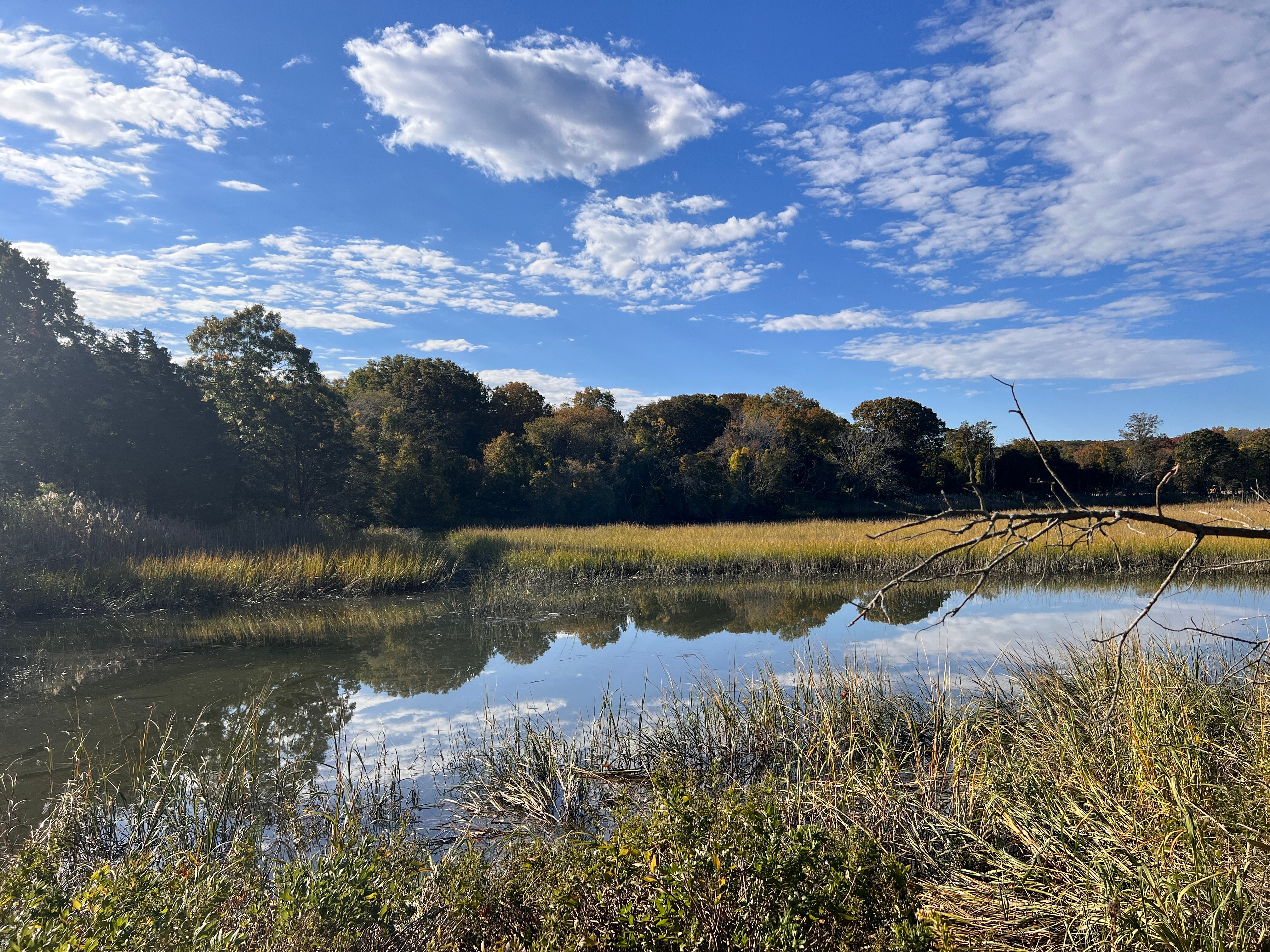 Photos by Rebecca Glavan/Friends Academy