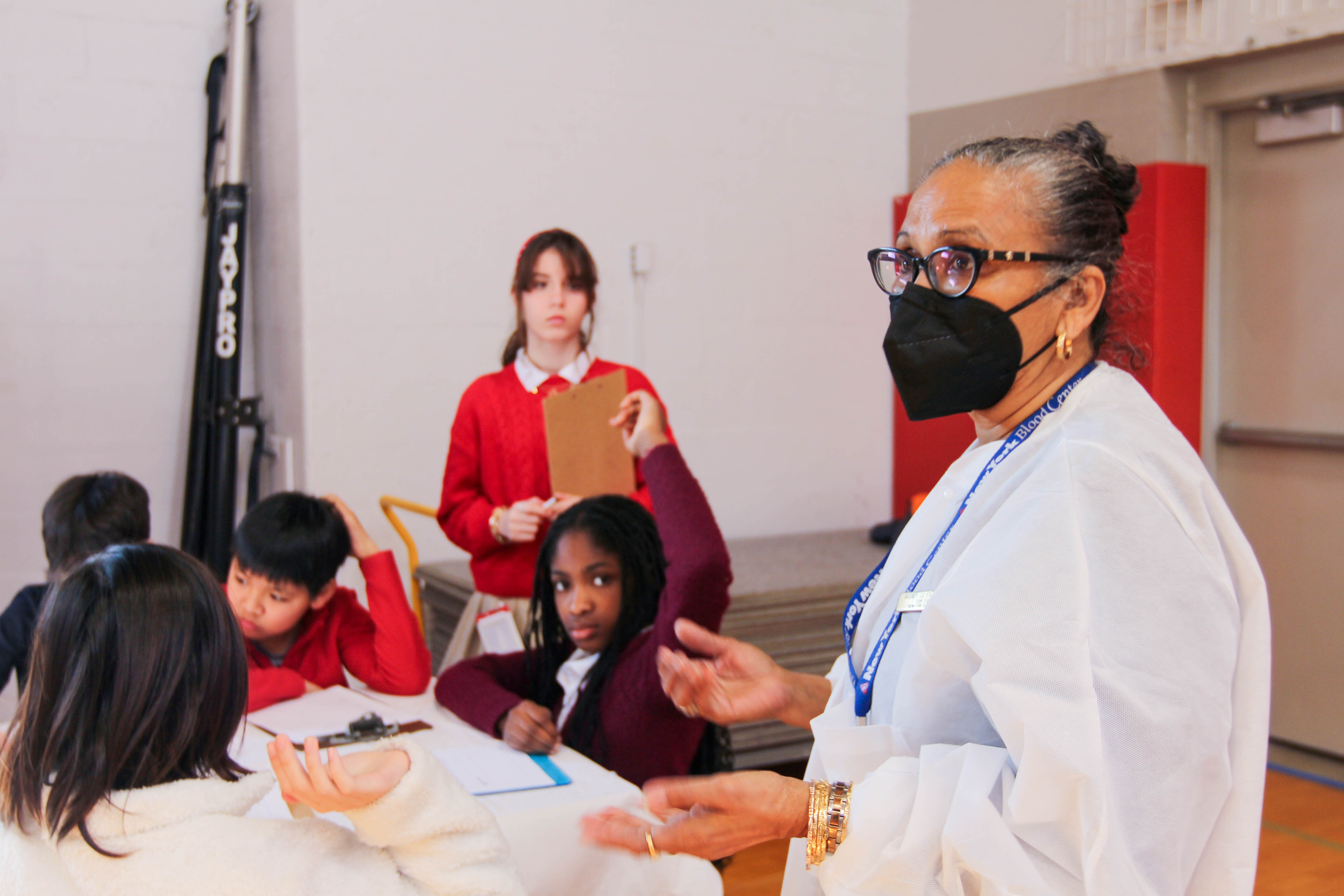 Friends Academy hosted their second Blood Drive of the year today, which is run by the NY Blood Center and sponsored by the Friends Academy Student Blood Drive Committee. Upper School students help plan and promote each of the drives across their division.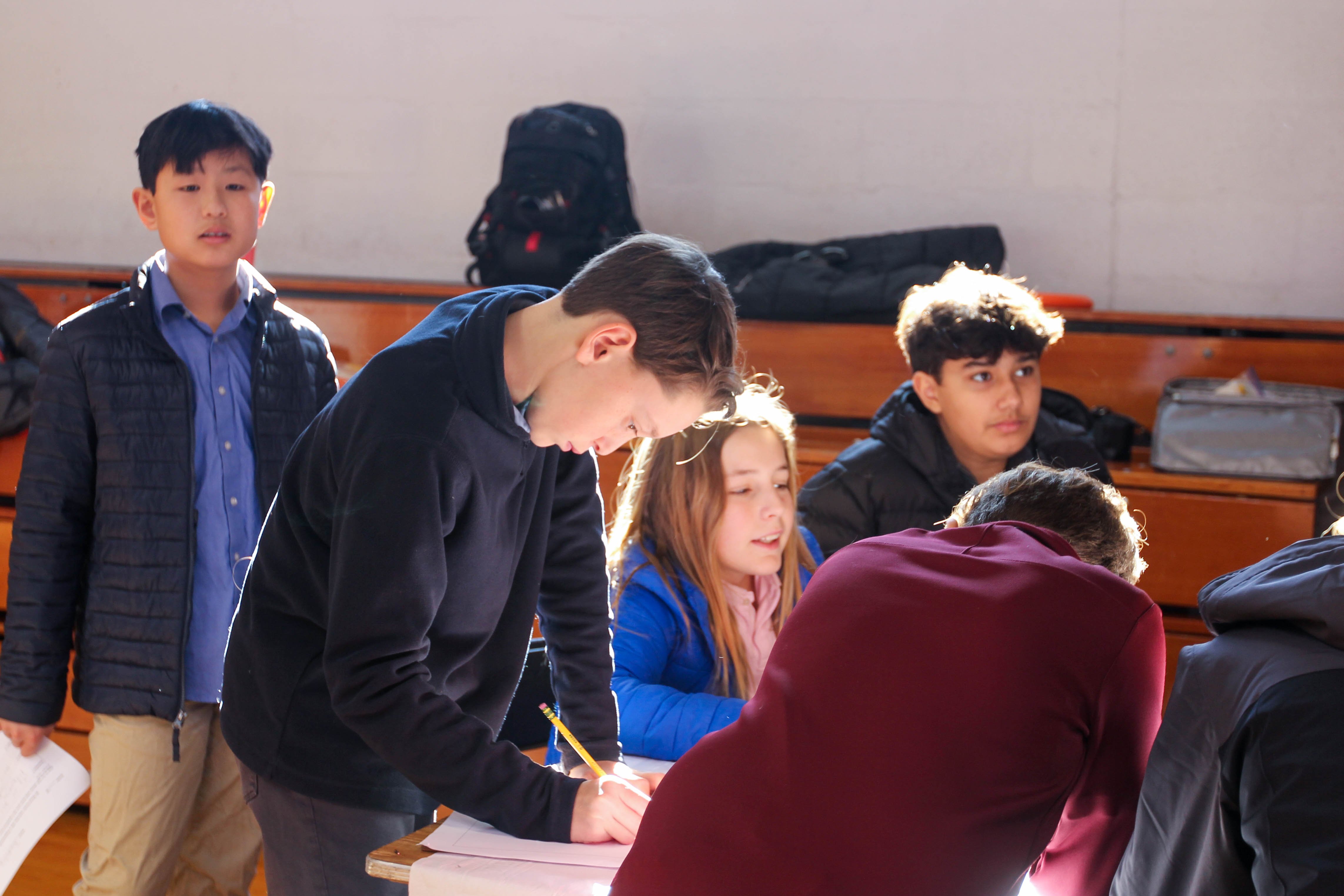 Seventh-grade students from the new Designs in Medicine class visited to learn more about the process of phlebotomy and its role within the hospital system. They were able to interview Audrey, the NY Blood Center supervisor, and ask questions about drawing blood, how the blood is transported, and how long the blood can be kept before it is used for transfusion.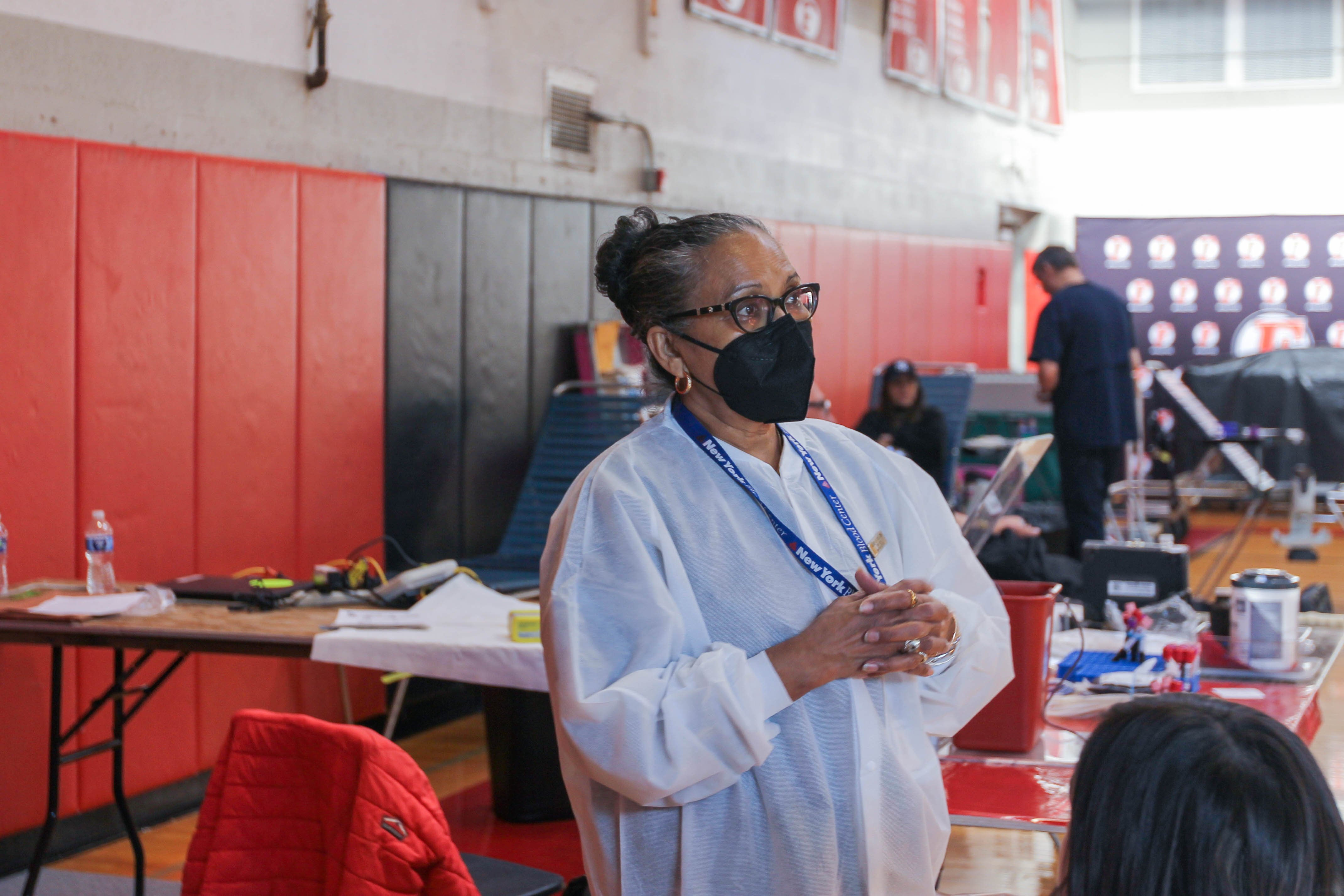 Thank you to everyone who donated today at our Valentine's Day drive, who "shared their love and saved a life"!