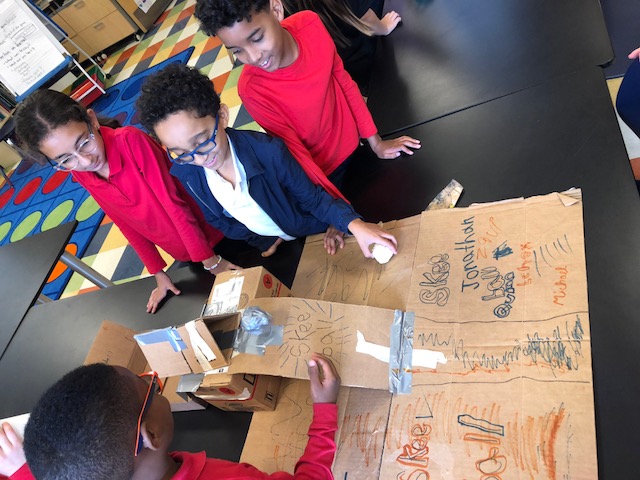 Friends Academy second and third graders kicked off this school year by participating in the annual Global Cardboard Challenge facilitated by Lower School Science teacher Katie Schlicht during their science classes.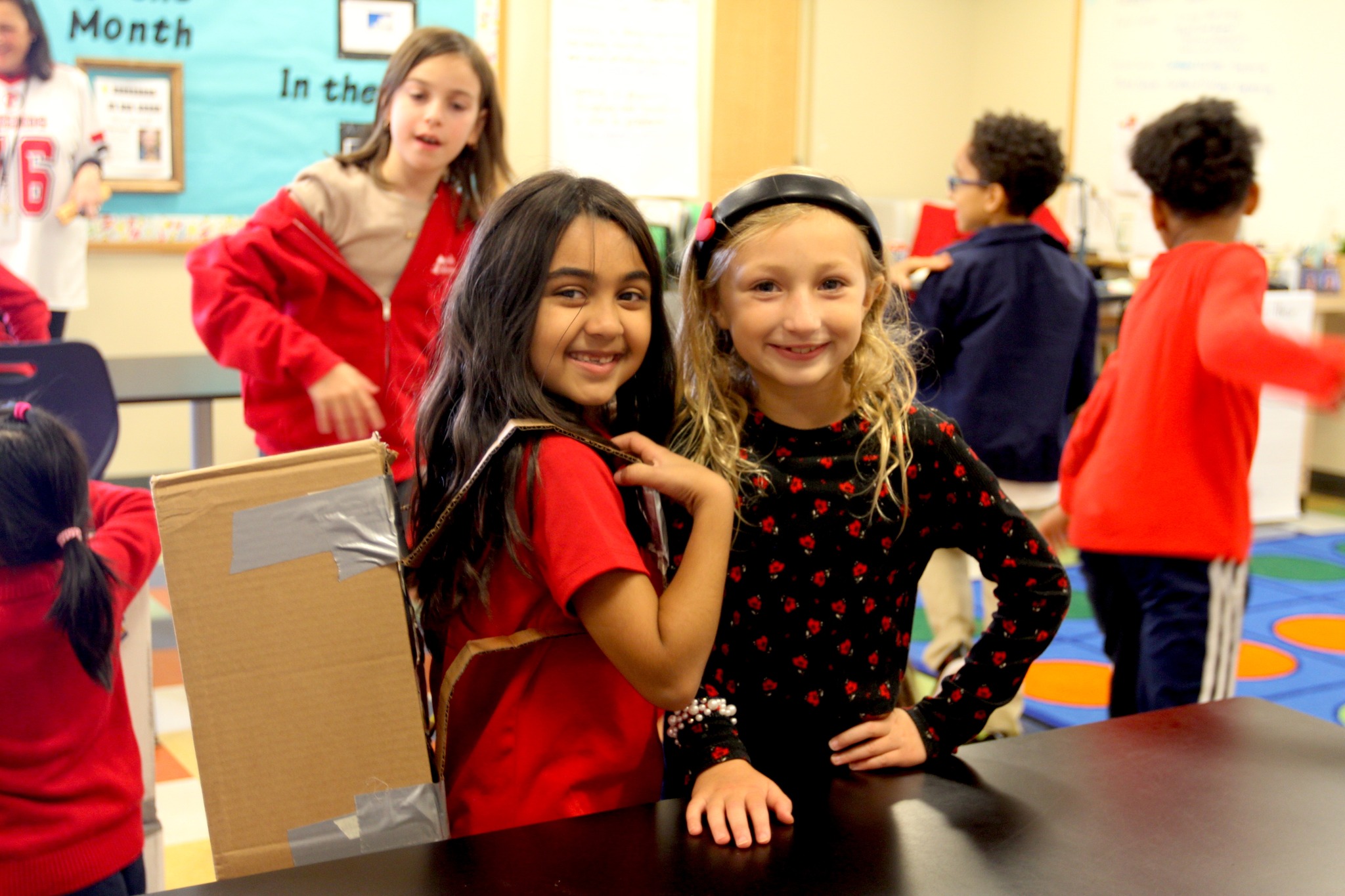 Every year, this creative engineering challenge encourages and nurtures creative thinking, problem-solving and innovation. Inspired by Caine's Arcade, the short documentary film by Nirvan Mullick, students worked collaboratively to construct anything they could imagine using recycled cardboard. Using the engineering design process, students brainstormed, designed, built, tested, and revised their creations.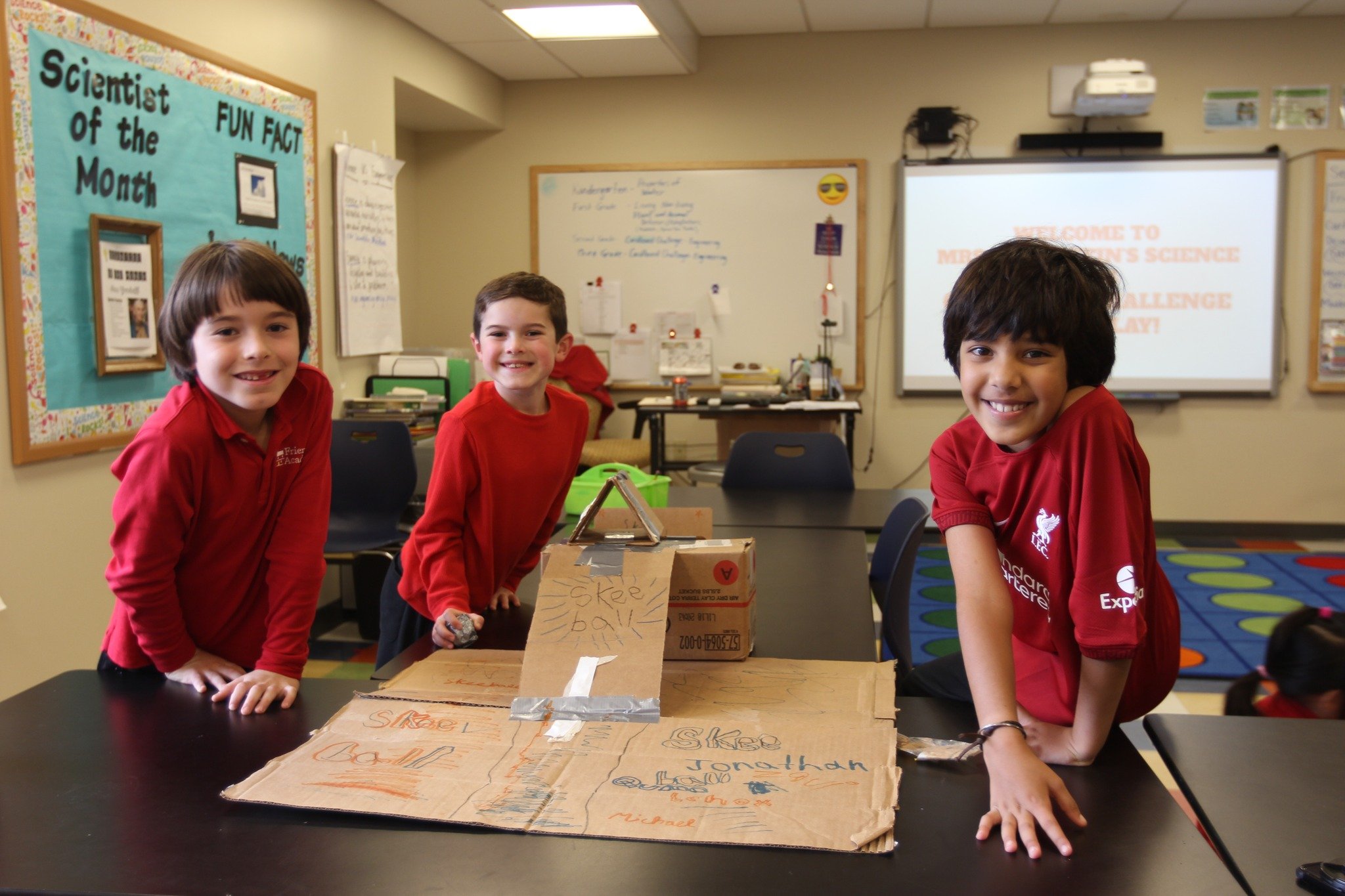 Students demonstrated their collaborative skills and perseverance throughout the engineering design process. The Global Cardboard Challenge culminated with a Day of Play when students shared their engineering accomplishments with their peers.