Friends Academy's Next Head of School
At Friends Academy, we achieve educational excellence by committing to the highest standard of learning and living.

Introducing Paul J. Stellato
Friends Academy is thrilled to welcome its 25th Head of School, Paul J. Stellato, who will begin his tenure on July 1, 2023.
Please read his letter and view his video message to the Friends Academy Community below, as well as more about Paul in the accompanying biography.
X
Wednesday, Dec. 14, 2022
Dear Friends Academy Community,
We are thrilled to announce that the Board of Trustees has appointed Paul J. Stellato as Friends Academy's next permanent Head of School, effective July 2023. Paul's extensive experience, leadership qualities, passion for independent school education, and engaging personality make him exceptionally suited to lead Friends Academy and guide the institution through its next chapter.
Paul joins us from Princeton Day School ("PDS"), a 970-student independent school in Princeton, N.J., where he is currently serving his fifteenth year as head of school, completing a tenure that has been transformative for the institution.
In Paul's words, "I come to Friends Academy inspired by its strong tradition of Quaker values and practices, awed by its people and its history, and comforted by its deep sense of place and purpose. How wonderful it will be to lead and learn in a community that is exceptional at both."
Paul impressed our Search Committee as a gifted communicator who has helped cultivate a strong and connected community at PDS and steer the school through challenging times. One member of the PDS community, a senior administrator at Princeton University, commented that Paul has navigated a range of difficult issues in recent years "on par with how a university president would."
Paul has made PDS a talent magnet and engine for excellent administrators, faculty, and staff. He has been a champion of diversity, equity, and inclusion, and while he does not have prior experience at Quaker schools, his leadership style reflects our Quaker testimonies. Paul has remarked to us that in the next chapter of his career, he is seeking to more closely connect his leadership experience with a deep spiritual foundation. This is a key driver of his interest in Friends Academy.
Paul has a strong track record for institutional advancement – his leadership and vision have allowed for the creation of a number of innovative programs to pair with a strong traditional pedagogy. These program investments have been backed by a $60 million capital campaign that funded a range of new facilities. These and other efforts have supported a 15-year, 90-student increase in enrollment.
Most importantly, Paul particularly loves being connected to students, from serving as an advisor to a number of Upper School students each year, to participating (in costume) in the Lower School play. He is a fixture at sporting events and arts performances – because, as one PDS board member described, "he so deeply believes in the overall development of each student."
In short, so much of what Paul and PDS have accomplished mirrors the journey that FA is on, and the opportunities that lie ahead.
We are eager to welcome Paul and his wife, Maureen, to Locust Valley and are excited for you to read more about Paul in the biography above and to view his video introduction. In the coming weeks, we will announce plans for our community to meet with Paul in person.
Appreciation and remarks on our process
We appreciate the trust that you have placed in our process these last several months, and recognize that this announcement represents a change from the expectations we announced in October. When we wrote to you then, we anticipated a process that would involve a one-year interim Head of School while we resumed our search for a permanent Head to begin in 2024.
Soon after, we had the good fortune to meet Paul and Maureen, and fast-moving circumstances developed to create an opportunity that Paul and our Board regard as an outstanding mutual fit and that our Search Committee and Board believe is in the best interest of Friends Academy. Paul visited our campus twice and participated in numerous virtual meetings with committee members. He has met with our Administrative Leadership team and with the Faculty and Staff Advisory Committee. Our Search Committee conducted extensive diligence meetings with present and former PDS administrators and trustees. All of this leads to our excitement in introducing Paul to you as Friends Academy's next Head of School.
We will soon begin our transition process, and will have more announcements and information to share with you as we move forward. In the meantime, we would like to extend our enormous gratitude to a number of individuals who have demonstrated great dedication to Friends Academy with their meaningful contributions to this search.
First and foremost is Andrea Kelly, who has generously lent her perspective to our search and who has achieved so much in her seven years to position FA for long-term and lasting success. We are excited for a number of opportunities in the months ahead to thank Andrea and celebrate her accomplishments.
In addition, we thank both the FA Administrative Leadership Team and our Faculty and Staff Advisory Committee, co-clerked by Selina Collier and Michael Quinland. Each of these groups devoted significant time and contributed valuable insights and wisdom to the search process.
We also extend our thanks to the many parents and other members of the FA Community who met with candidates, helped introduce them to our school and community and also provided invaluable feedback to the Search Committee, which has shaped this recommendation.
We would like to recognize the extraordinary efforts and insights of Kathy Dineen, who facilitated a smooth search process over the past six months. We are so grateful to have Kathy as part of our team.
And finally, we thank our colleagues and friends who gave so much time and devotion to our Search Committee: Jeff Daniels, Tom Gibian, Zimu Zheng and, in particular, Rachel Green who has operated as a de facto co-Clerk of the Search Committee.
Please join us in enthusiastically welcoming Paul and Maureen to our Friends Academy Community. We look forward to our work ahead in partnership with them.
Wishing you all a happy and healthy start to the holiday season.
Sincerely,
Frank Ingrassia
President, Board of Trustees
Stephen Witthuhn
Trustee and Clerk, Head of School Search Committee
X
About Paul J. Stellato
Paul Stellato joined Princeton Day School in the fall of 2008. Under his leadership, PDS has become one of the top independent schools in New Jersey, and he has transformed the school on a number of dimensions. He has cultivated distinctive programs spanning STEAM; arts and architecture; and health and wellness – all complementing a strong traditional curriculum and an outstanding athletics program.
To support this transformation, Paul led the school's largest capital campaign – nearly $60 million – which has enabled over 100,000 square feet of new construction and renovation including a STEAM center; a spectacular new LEED-certified athletic center, and other facilities. During Paul's tenure, enrollment increased by 90 students and the school's endowment more than tripled to more than $90 million.
PDS has been a talent magnet and a talent engine; during Paul's tenure, over 15 members of the faculty and school leadership have secured senior roles at peer independent schools, including three heads of school. Paul has expanded faculty, staff, and administration professional development opportunities on a number of dimensions. During his tenure, PDS has supported a score of colleagues in attaining their graduate degrees in education, and PDS was invited to join the first day-school cohort of the Independent School Teaching Residency Program at the University of Pennsylvania. Paul is well-regarded with faculty and staff – his Associate Head of School described him as highly accessible to these groups, building close relationships and taking "great joy" when they engage him for guidance.
Paul has been a champion of diversity, equity and inclusion at PDS, designing and implementing a school-wide strategic plan – Facing Forward – in partnership with faculty, staff, students, parents, alumni and trustees. Under Paul's tenure, the number of students and faculty identifying as people of color has more than doubled and the school established 12 affinity groups across Upper and Middle Schools. PDS now sponsors the participation of 25+ community members annually at the National Association of Independent Schools (NAIS) People of Color Conference (PoCC); and Paul has organized and personally engaged in dozens of community-wide discussions on the topic.
Paul is a regular attendee and frequent presenter at leading independent school conferences, including an upcoming presentation on leadership at the NAIS annual conference.
Paul received his bachelor's degree in English and Classics from Hamilton College, and holds an MFA in Creative Writing from Columbia University. Prior to his time at PDS, he served as Head of School for seven years at North Cross School, a PK-12 school of 500 students in Virginia. Earlier in his career, Paul was a teacher, coach, advisor, dorm parent, college counselor, and assistant head at four schools in NY, NJ and MA.
Paul will be joined in Locust Valley by his wife, Maureen, who was an independent school administrator for years before her recent retirement. She is eager to engage as part of the Friends Academy and local communities in a number of informal capacities… not least of which as the caretaker of the Stellatos' new puppy, Birdie. Paul and Maureen have two grown daughters who reside within a few hours' driving distance. Away from school leadership, Paul is an avid fly fisherman, occasional golfer and (with apologies to his new friends and colleagues on Long Island) a lifelong New England Patriots fan.


A Letter from Paul J. Stellato
Incoming Friends Academy Head of School
To the Friends Academy Community,
From our home on the Great Road in Princeton, Maureen and I want to share how pleased we are to join the Friends Academy community and how eager we are to arrive on campus this summer and embark on the journey we will make together.
I first visited Friends Academy on a bright, warm Saturday morning in early November. Well before sunrise, I made my way up the Turnpike, across the GW, and onto a very busy Long Island for just the second time in my life. As the sun rose and the raucous congestion of the LIE gave way to the lush fields and marshes of Locust Valley, the sheer beauty of the area revealed itself with each street I traveled; and, as I turned off Duck Pond Road, a majestic campus, bathed in early-morning light, unfolded before me. Though I do not remember what I thought at the moment, I remember how I felt. That feeling has remained.
I have told this story again and again in the last month, as I believe that where and how we start has more than a little to do with how we fare. That my first moments at Friends Academy linger with me now suggests that the experience that awaits is rich in promise and prospect. To borrow a phrase from Princeton University's John McPhee, to have a strong sense of where you are is to appreciate more fully the people who will surround you and the events that will unfold among you. With that sense of place, I encountered Friends Academy on a quiet Saturday morning; as students hurried to sit for the SSAT, Kathy Dineen guided me from one beautiful space to the next, and the Search Committee and I came to know one another.
Maureen and I returned 10 days later, to witness the mighty campus rouse itself from its weekend's rest on a sunny Monday morning. We have been able to listen to the cacophony of lower schoolers whose classroom instruction gives way to the happy chaos of recess; students in middle school and upper school moving through the hallways and seated at lunch both indoors and out; faculty and staff advisors to the search process, who have come to know and love their school in a profoundly different way since the process began; a leadership team whose individual strengths blend together in formidable union; trustees whose keen commitment to stewardship girds their strategic vision for Friends Academy; engaged and devoted parents and alumni, and Head of School Andrea Kelly who has guided the school through some of the most prosperous – and most demanding – years the school has known.
Friends Academy and I have chosen one another for many reasons and in pursuit of many goals. At the heart of the promise we have made are its Quaker values, traditions, and practices that guide every member of the community and inform lives lived both on and away from campus. That I am new to Quakerism is no secret; that I am drawn to it – and hope to realize the ways in which the testimonies will strengthen my heart and guide my leadership – will be plain and visible in the life I lead at Friends Academy. Quakerism is, after all, a most important component of the sense of place that spoke to me so clearly on that November morning.
For this opportunity, there are many Maureen and I must thank: members of the Faculty and Staff Advisory Committee and the Administrative Leadership Team, who took time from their responsibilities to help me better understand Friends Academy; parents and friends of the school, who introduced Maureen to Locust Valley; Steve Witthuhn and members of the Search Committee, who have given so selflessly of their time and talents; Board Chair Frank Ingrassia and members of the Board of Trustees, whose counsel and support will prove so essential to me and our school; and, of course, Head of School Andrea Kelly, who has given me the great advantage every new head covets – a dynamic school.
As Maureen and I will return to Friends Academy in the months ahead, we hope to come to know the community in a deeper way with each conversation we will have. In anticipation of them all, we send along our thanks to the friends we have made and our best wishes to all whose friendship awaits us.
Sincerely and Respectfully,


Paul J. Stellato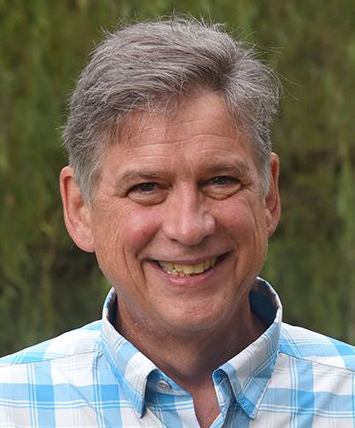 Tom Gibian


Friends Academy Trustee
Former Head, Sandy Spring School
Member, Sandy Spring Monthly Meeting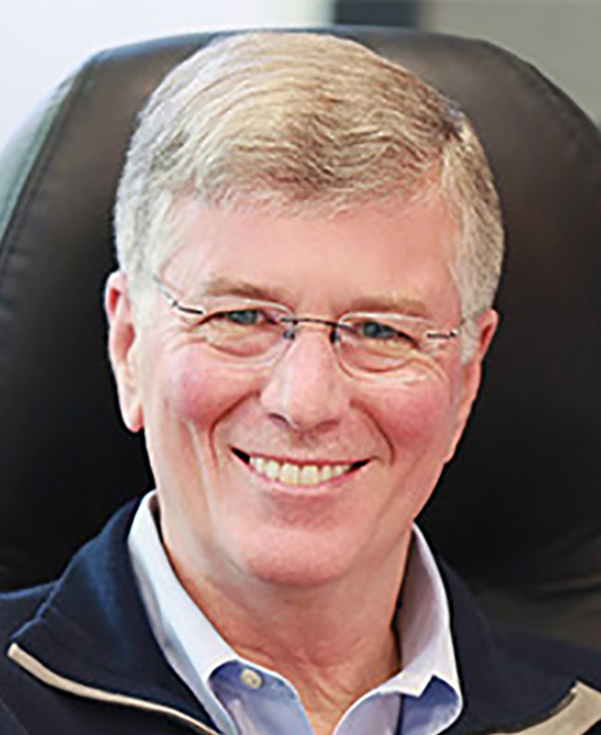 Frank Ingrassia


Friends Academy Board President
Friends Academy Grandparent '32, '34, '36
Friends Academy Alumni Parent, P'21, '19, '16, '14, '12, '03, '03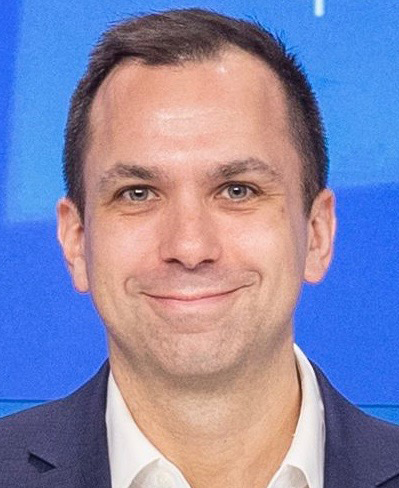 Stephen Witthuhn



Clerk – Head of School Search Committee
Friends Academy Trustee
Friends Academy Parent,
P'31, '35
Class of 2001