Guided by two of our core values, integrity and simplicity, "Realizing the Promise Within" gives us focus around five strategic goals:
"Promise Realized"
Our Strategic Plan Five Years Later
At the heart of this plan was the question "How can we cultivate each student's full promise?" Take a look at where we are now.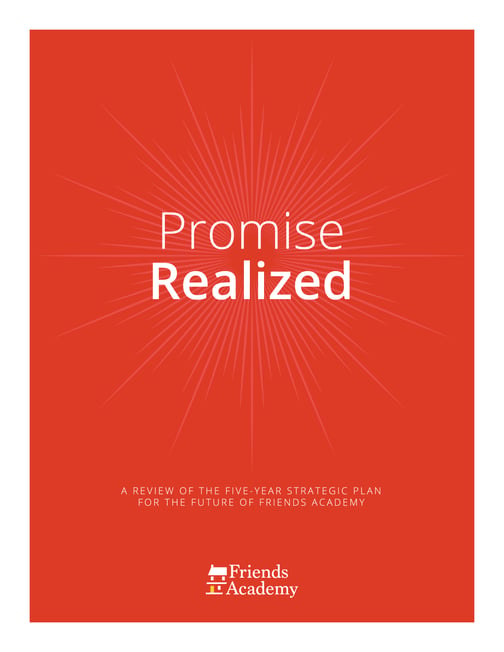 In the Fall of 2018, we launched our Five-Year Strategic Plan. The plan was designed to provide school leadership with a framework to focus and guide decision-making. This plan clearly outlined our institutional aspirations, laid out our bold vision for our future, and provided a blueprint for realizing our vision.
2022 State of the School Address
In May 2022, Head of School Andrea Kelly provided an update on our five-year Strategic Plan, "Realizing the Promise Within," highlighting Friends Academy's strides in the plan's first three years and outlining exciting goals ahead.